A business owner's guide to half hourly metering
Half Hourly & HH (00) Meters
Large power users in the UK often manage their consumption through half hourly (HH) electricity metering. Used by businesses that consume a lot of energy, half hourly meters are also known as business smart meters or 00 meters and provide electricity readings to your business energy supplier every 30 minutes.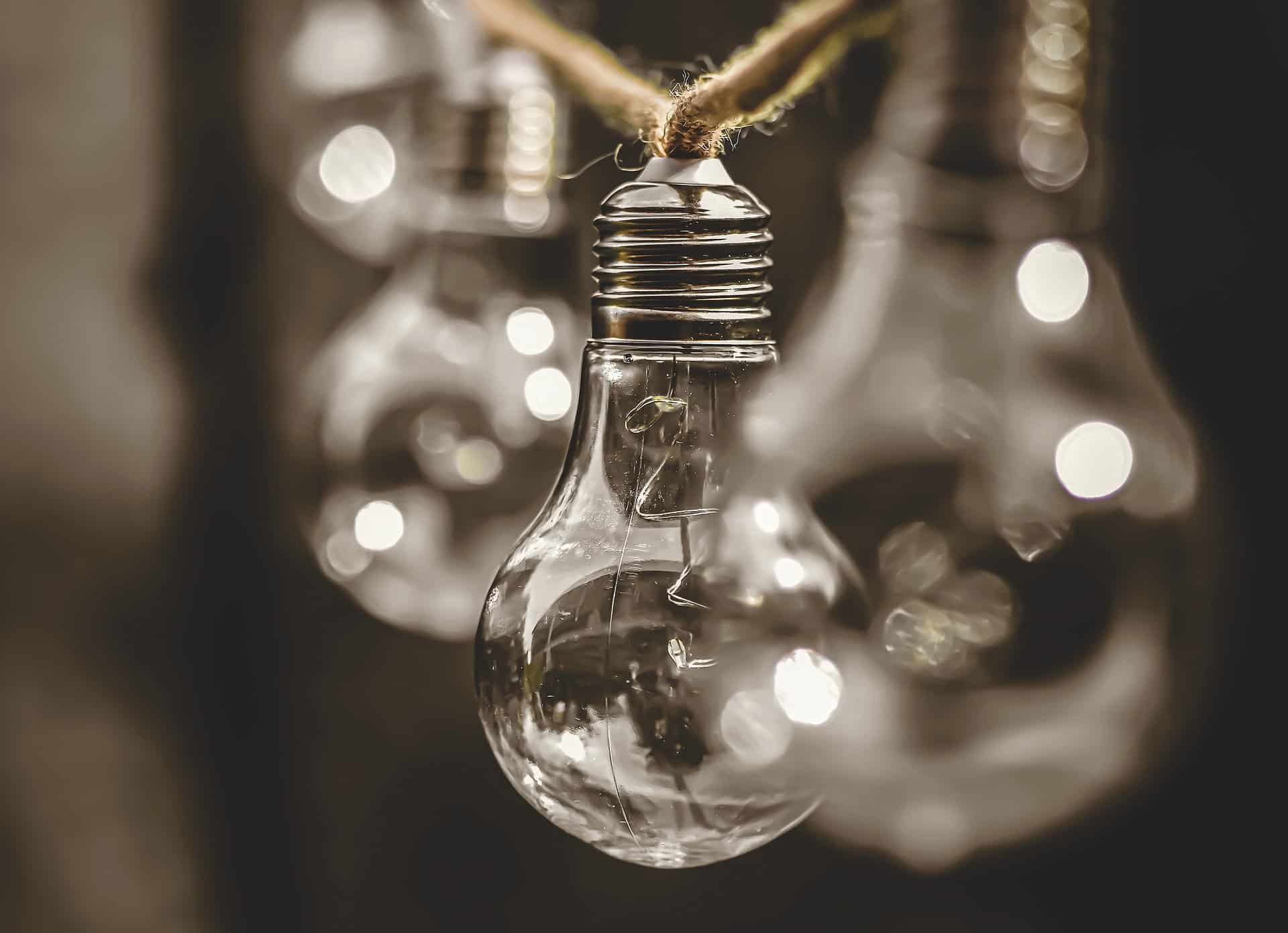 The electricity readings are precise and detailed, providing you with an improved way to monitor electricity usage and helping you to identify how and when your business consumes energy. This data can present you with a valuable mechanism for evaluating your business processes and patterns, particularly if you are looking to transition towards increased energy efficiency.
The metering system ensures your business is always paying the correct amount for the electricity it uses at any given time and provides insights into whether you are using more electricity at peak or non-peak times.
Half hour metering is delivered through an automated process, removing any drain on your resources that would be required if you were to submit manual meter readings. Your business benefits from a high level of accuracy and near real-time updates.
How half-hourly meters work
Fully automated and highly accurate, half-hourly electricity meters send updated meter readings to energy suppliers without any manual readings required. Business energy bills are guaranteed to be up to date and will work on real data rather than estimations.
In terms of the energy usage and consumption recorded, HH meters work in much the same manner as other electricity meters would. However, this data is regularly transmitted to your power supplier to store using automatic meter reading (AMR) technology, which sends the data through a fixed-line or mobile signal.
Working remotely and shipping updates every half an hour, these meters offer a special type of energy monitoring system with great benefits for many business owners because they are highly detailed and extremely convenient.
The data is stored by your energy provider, but you can request access to this information for business analysis and strategy, such as:
understanding your electricity consumption and implementing better management through an improved energy efficiency strategy.
reviewing your historical energy consumption data and using this insight to inform your negotiations for future electricity contracts,
calculating the unit rate and daily charges for business invoicing and reporting spend with 100% accuracy instead of estimations.
Like what you're reading? Get more in our monthly newsletter!
Get the latest news and articles straight to your inbox from Utility Saving Expert
Businesses that are required to use HH meters
Typically, the types of businesses that use half hourly metering systems are large-scale enterprises such as:
agricultural,
breweries,
department stores,
factories,
industrial,
large offices,
manufacturers,
supermarkets, and
warehouses.
In some instances, HH meters are mandatory. If your business uses at least 100 kWh of electricity for any given 30 minute period, it probably fits the criteria.
For businesses with a regular peak load usage of electricity above 100 kW, a half-hourly meter reading is required by UK regulations. Businesses with electricity usage of 70 kW or above can also opt to have a HH meter installed.
Therefore, the common scenarios for businesses to have HH meters are:
the maximum electricity demand is more than 100 kWh for any half-hour period, making a half-hourly meter readings a legal obligation,
voluntary installation of half-hourly meters to enable business owners to access electricity consumption data regularly.
Whilst half-hourly meters are for large energy consumers, it's also possible for small or micro-businesses to access real-time readings if they work from home or in a small office that uses a smart meter. These are usually for residential use and lighter energy consumption.
Understanding the P272 regulation
To improve bill handling for large business energy consumers, a regulation called P272 was introduced by the energy industry regulator, Ofgem, in November 2015. P272 required specific business groups using maximum demand meters to move to half hourly electric meters (HH).
In addition to enabling better accuracy of bills, this regulatory change was significant in that it reduced disputes, removed the need for billing based on estimations and changed the way large-scale business energy contracts worked.
Business energy consumers with meter profile classes 05, 06, 07 or 08 were contacted by their suppliers to set up their new business smart meters and were required to appoint a Meter Operator (MOP) and Data Collector (DC)
Half hourly electricity rates
When comparing electricity rates, resist the temptation to try to compare residential electricity rates or business energy deals with half hourly electricity meters for businesses.
The charges for half hourly electricity meters are significantly different because they are affected by factors such as the:
location of the business premises,
specific contract terms,
supplier availability,
time of the year,
Transmission Network Use of System (TNUoS) charges,
volatility of the energy market,
wholesale electricity rates.
How half hourly pricing differs from regular pricing
By providing exceptionally accurate and reliable readings, HH meters enable energy suppliers to tailor their charges to meet the needs of their business energy client.
Before settling on a deal, business customers will put their electricity contract out for tender. Energy companies will respond with a detailed, highly bespoke contracts for the customer to consider. Rather than getting quotes with rates to compare instantly, these large commercial deals require more time to negotiate.
HH meters are currently limited to businesses with particularly high energy usage. However, it's possible business smart meters could be rolled out to more organisations in the future, meaning commercial businesses of all sizes could gain access to half-hourly reading mechanisms for their electricity usage.
Comparing electricity prices
The process of comparing half hourly electricity meter suppliers is slightly more complex than for smaller businesses.
Energy contracts can make a six-figure difference each year for very large business energy consumers and must be put out for tender.
Some experts recommend that large energy consumers start comparing prices 6-8 months before a contract is up for renewal. On the other hand, with the volatility of the energy market, rates may only be available for 24 hours at a time.
Realistically, you should start looking at possible suppliers for rates no less than 4 weeks before your current contract is up for renewal. This gives you the time to negotiate based on your business requirements.
The process is as follows:
Call our energy experts on 01242 32 31 31 for advice and support with your comparison.
When using an energy broker to help you negotiate your deal, you should provide a Data Release Letter (DRL). This allows your broker to access your energy consumption data for the tendering process.
Your invitation to tender will be submitted to energy suppliers and they will respond with their rates.
Prices depend largely on the wholesale energy market and will usually only be available for 24 hours at a time. There will be periods when it is more beneficial to put a contract out to tender and it's usually better to avoid the winter months when rates are higher. Our energy experts can support you through this process, sharing insight into the best time to negotiate rates.
The exact date you will switch depends on the contract renewal dates, but it usually takes between four and six weeks.
For HH meter rate comparison, extra care should be taken to allow your comparison to be thorough. Using the knowledge from our team of experts, you can find the right deal for your business. You can reach our energy experts on 01242 32 31 31.
How to know if you have a half hourly meter
If your business has recently moved to new premises, there may already be a half hourly meter installed in the building. You can find out if your business electricity runs through a half hourly meter by checking a past energy bill and finding the S number. If it starts with 00, that indicates that you have a half hourly electricity meter.
Meter readings, DC & MOP
However, whilst you won't need to take meter readings, you will need a Data Collector (DC) to receive and transfer data to your energy supplier and a Meter Operator (MOP), responsible for meter installation and maintenance. This can all be arranged through your supplier or a third-party with the correct accreditation.
Switch supplier and save up to £450.42* on your gas and electricity bills