Business Electricity
Compare Business Electricity Prices, Suppliers & kWh Rates
We work with a panel of trusted business energy suppliers, so you can switch with confidence.
Compare business electricity prices
See how much you could save in 60 seconds!
or call now on 01242 323 131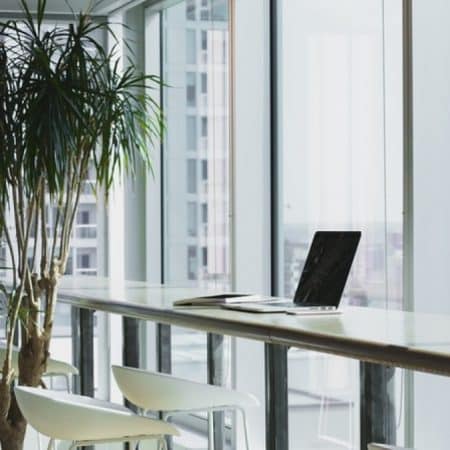 Unlock Savings with
Business Electricity Comparison
In the current business climate, it's crucial to optimise your expenses and invest wisely.
One significant area of expenditure for businesses, especially those heavily reliant on technology, is electricity. The cost of powering your business can be substantial, and with fluctuating energy tariff rates, it's essential to stay informed and make strategic decisions.
As of 2023, business electricity rates have stabilised, and in fact, electricity unit rates have been falling. From October 2022 to June 2023, prices have dropped every month, from almost 80p per kWh to 29.62p. This 62% reduction translates to an annual saving of almost £13,000.
The cost of electricity for your business will vary based on several factors, including the size and location of your premises and the amount of electricity your business consumes. Larger businesses with higher electricity usage can often access a cheaper unit rate than smaller businesses.
Switching your business electricity supplier is often the best way to cut your electricity bills. It's simpler for businesses than it is for domestic consumers. Commercial energy suppliers can't lock your business into an automatic rollover contract or apply exit fees if you switch when moving premises, making it even easier to secure the best deals.
Remember, the cheapest business electricity suppliers change their prices almost daily. Therefore, it's advisable to compare prices regularly to see if fixing is the right option for you. Many business owners are locking in fixed-rate prices for multiple years for some security.
In addition to switching suppliers, you can also save on electricity costs by implementing energy-saving measures in your business operations. Encouraging employees to switch off computers, machinery, and lights when not in use can have a significant impact on your electricity costs.
---
Is It Time to Switch Your Business Electricity?
The business electricity market has become increasingly competitive, with prices experiencing a significant drop of 62% since October 2022.
As of now, the market has stabilised, and industry predictions from
Cornwall Insight
suggest that wholesale prices are likely to remain relatively steady with minor fluctuations for the foreseeable future. However, it's important to remember that these are predictions, and various factors could cause sudden changes in electricity prices.
Given this context, many businesses are opting to secure their electricity rates to ensure future stability and predictability in their energy costs. When you compare business electricity prices with us, you gain access to live market rates from a trusted panel of UK suppliers.
These rates are updated daily to reflect the most current market conditions. Don't miss out on the opportunity to secure a favourable tariff for your business today.
4 simple steps to switch business electricity suppliers
Review the comparison of suitable business electricity quotes and tariffs we generate for your business
Choose the best option and your supplier will manage the process from here
Completing the switch usually takes 4-6 weeks, so sit back and wait for the business benefits!
Current UK Business Electricity Prices 2023
The cost of electricity for businesses can be impacted by a variety of factors, including their geographical location, the amount of electricity they consume, and the size of their workforce.
However, to provide a comprehensive understanding of the typical costs, we've compiled data from tariffs across the UK. This data represents the national average cost of electricity for businesses, based on a 2-year fixed rate contract.
| Business Size (Annual Usage) | Unit Price/kWh | Daily Standing Charge | Full Year Cost (£) |
| --- | --- | --- | --- |
| Micro (up to 5,000kWh) | 31.10p | 68.9p | £1,797.85 |
| Small (5,000-15,000kWh) | 31.10p | 79.1p | £4,950.27 |
| Medium (15,000-25,000kWh) | 31.30p | 115.7p | £8,255.58 |
| Large (25,000-50,000kWh) | 31.30p | 142.8p | £16,178.46 |
| Very Large (50,000-100,000kWh) | 31.00p | 156.4p | £31,548.99 |
The data provided is accurate as of July 2023. It represents the annual cost for each business size category, based on a 2-year contract and the maximum kilowatt-hour (kWh) usage within each category. Please note that these prices are derived from real-time market conditions and may vary due to market fluctuations.
Are Electricity Prices Decreasing?
Throughout much of 2022, the cost of electricity was a significant concern for businesses. However, recent trends indicate a promising shift – electricity unit rates have been consistently decreasing!
By examining the three most affordable electricity tariffs, we discovered a remarkable 62% reduction in prices since October 2022. Rates dropped from nearly 80p per kWh in that month to 29.62p per kWh by June 2023. Current forecasts suggest that prices are likely to hover around this level for the foreseeable future, although, as past trends have shown, sudden changes are always a possibility.
This decrease of 50.1p per kWh translates into substantial annual savings, potentially reaching close to £13,000.
| October 2022 | November 2022 | December 2022 | January 2023 | February 2023 | March 2023 | April 2023 | May 2023 | June 2023 |
| --- | --- | --- | --- | --- | --- | --- | --- | --- |
| 79.72p | 71.70p | 59.03p | 57.24p | 36.98p | 32.27p | 31.21p | 30.53p | 29.62p |
The prices provided are derived from the average rates of our three most affordable business electricity suppliers. These calculations are based on an annual usage of 25,000 kWh and a 03 profile class, spanning the period from October 1, 2022, to June 1, 2023.
Who Is The UK's Cheapest Business Electricity Supplier?
The cost of business electricity for your organisation is influenced by several factors. For instance, larger businesses with high electricity consumption may receive more economical unit rates compared to small and medium-sized enterprises (SMEs).
To illustrate, we've provided an example of a business with an annual electricity usage of 25,000 kWh on a 2-year fixed-rate contract.
However, this is merely a guideline. Business electricity prices fluctuate daily, so we recommend using our comparison engine to access the most current live rates for business electricity today.
| Energy Supplier | Daily Standing Charge (p) | Day Rate | Annual Cost (£) |
| --- | --- | --- | --- |
| British Gas | 453.2p | 28.7p | £8,837.68 |
| British Gas Lite | 42.3p | 32.5p | £8,271.24 |
| EDF | 25.0p | 31.3p | £7,910.30 |
| Opus | 171.6p | 29.5p | £7,992.88 |
| Scottish Power | 97.9p | 31.2p | £8,148.32 |
| Smartest Energy | 31.5p | 32.3p | £8,180.79 |
| Valda | 51.8p | 32.5p | £8,311.46 |
Last Updated: July 2023
Compare 2023 Business Electricity kWh Rates
Regional Business Electricity Prices for 2023 (England, Scotland & Wales)
The table below presents the average business electricity prices per kWh for various regions within United Kingdom (Excluding NI). Please note that these regions are geographical and the exact prices may vary based on your specific supplier region.
To access the most current prices from suppliers in your region, we recommend comparing business electricity prices today.
| Region | Avg. Usage (kWh) | Electric Unit Rate (per kWh) | Annual Cost (£) |
| --- | --- | --- | --- |
| London | 5,000 | 30.10p | £1,505 |
| | 25,000 | 30.50p | £7.875 |
| | 50,000 | 30.20p | £15,100 |
| | 100,000 | 30.00 | £30,000 |
| Scotland | 5,000 | 31.70p | £1,585 |
| | 25,000 | 32.20p | £8,430 |
| | 50,000 | 32.00p | £15,916 |
| | 100,000 | 31.70p | £31,195 |
| North East England | 5,000 | 31.00p | £1,654 |
| | 25,000 | 31.20p | £8,283 |
| | 50,000 | 31.30p | £15,916 |
| | 100,000 | 30.90 | £30,365 |
| North West England | 5,000 | 31.10p | £1,749 |
| | 25,000 | 31.60p | £8,239 |
| | 50,000 | 31.40p | £16,230 |
| | 100,000 | 31.10 | £31,557 |
| East Midlands | 5,000 | 30.50p | £1,799 |
| | 25,000 | 30.80p | £8,094 |
| | 50,000 | 30.70p | £16,112 |
| West Midlands | 5,000 | 30.50p | £1,764 |
| | 25,000 | 30.80p | £8,154 |
| | 50,000 | 30.90p | £15,857 |
| | 100,000 | 30.50p | £30,997 |
| Yorkshire | 5,000 | 30.50p | £1,823 |
| | 25,000 | 30.90p | £8,168 |
| | 50,000 | 30.90p | £15,994 |
| | 100,000 | 30.60 | £31,155 |
| East Anglia | 5,000 | 31.00p | £1,793 |
| | 25,000 | 31.10p | £8,099 |
| | 50,000 | 30.90p | £16,023 |
| | 100,000 | 30.70p | £31,191 |
| South East | 5,000 | 31.20p | £1,776 |
| | 25,000 | 31.00p | £8,118 |
| | 50,000 | 30.90 | £15,850 |
| | 100,000 | 30.60 | £31,079 |
| South West | 5,000 | 29.60p | £1,782 |
| | 25,000 | 31.30p | £8,324 |
| | 50,000 | 31.50p | £15,913 |
| | 100,000 | 32.20p | £31,097 |
| Southern | 5,000 | 30.50p | £1,863 |
| | 25,000 | 30.90p | £8,122 |
| | 50,000 | 30.80p | £16,335 |
| | 100,000 | 30.70p | £31.747 |
| North Wales, Merseyside & Cheshire | 5,000 | 33.10p | £1,810 |
| | 25,000 | 32.20p | £8,870 |
| | 50,000 | 33.50p | £16,727 |
| | 100,000 | 32.80p | £32,336 |
| South Wales | 5,000 | 31.70p | £1,953 |
| | 25,000 | 31.20p | £8,265 |
| | 50,000 | 31.30p | £17,445 |
| | 100,000 | 30.90p | £33,566 |
Last Updated: July 2023
Understanding Business Electricity
Business electricity plans function differently from domestic plans. One key difference lies in how the price is determined.
Businesses typically enjoy cheaper unit rates than households due to their higher energy consumption. Suppliers reward this increased usage with more attractive energy deals. However, it's worth noting that most business customers will also pay a higher VAT rate.
The cost of electricity for any organisation depends on several factors, including the size of the business and its electricity consumption. Similar to households, businesses can choose from different types of tariffs, such as fixed-rate and variable. Most businesses opt for fixed-rate tariffs, insulating them from potential wholesale price increases. Some larger energy suppliers may even offer the option of longer-term contracts to lock in lower rate prices.
Every business can find a contract and supplier that aligns with their needs, whether those are financial considerations, preferred payment methods, company ethos, or customer service expectations.
Switching Tip: On average, businesses can save up to £1,401* when they switch business energy deals using Utility Saving Expert. Compare now and start saving money.
Compare Business Electricity Rates & Prices
Overview of Business Electricity Tariffs
Fixed-rate Business Tariffs
With a fixed-rate tariff, your business will pay a set price for each unit of electricity consumed over a specified period. This tariff is often the most economical and popular choice, as it ensures that your electricity costs remain constant throughout your contract.
Variable kWh Rate
Under this tariff, your payment can fluctuate, and unit prices may increase or decrease based on market conditions. Sometimes, you have the option to pay in advance for the energy you anticipate using. However, prices may decrease after your purchase. Variable rate business electricity tariffs are typically more expensive than fixed rates. Contracts under this tariff can usually be terminated with a 30-day notice period.
Business Smart Meters
For the most accurate billing, half-hourly meters record your energy usage and relay this information to your supplier. Your supplier may then offer tailored pricing based on your business's electricity consumption patterns. With this tariff, you only pay for the electricity your business consumes.
Green Electricity Tariffs
If your business is committed to reducing its environmental impact, you can opt for your electricity to be sourced exclusively from renewable sources. With advances in technology, green energy tariffs are becoming an increasingly affordable option for businesses making sustainable choices.
Out-of-contract Business Rates
If your contract expires and you haven't negotiated a new one, your business may be switched to a default rate. This is likely the most expensive option, so it's advisable to compare and switch business electricity tariffs as soon as possible.
Deemed Business Rates
If you've recently moved into new business premises and don't have an active contract, you may be supplied by the previous tenant or owner's business electricity supplier. Deemed tariff rates will apply until a new contract is established, and these rates can be quite high.
According to Ofgem, the energy industry regulator, deemed contracts cost around 80% more compared to standard fixed-rate or variable contracts. If your business is currently on a deemed contract, you could save a significant amount of money by comparing business energy prices and switching to a more affordable commercial electricity tariff.
Pass-through Tariffs
A pass-through tariff is a bit more complex than other tariffs. It separates your bill into fixed wholesale rates and other rates associated with National Grid levies and other network costs, which can vary several times per year. These tariffs are often best suited to active electricity buyers who regularly monitor their tariff.
Rollover Tariffs
If a new business electricity contract hasn't been agreed upon, you may be placed on a rollover contract with your current energy supplier. This contract is for a fixed period (usually one year) and is legally binding. Sometimes, unit rates are more expensive under this contract, preventing you from accessing cheaper rates elsewhere.
Remember, each tariff type offers its own benefits, from fixed costs over a certain period to renewably sourced. Therefore, it's important to thoroughly compare business electricity tariffs to identify the most beneficial one for your business.
Energy industry regulator Ofgem identified that deemed contracts cost around 80% more in comparison to standard fixed-rate or variable contracts. If you are currently on a deemed contract, you could save a tremendous amount of money by comparing business energy prices and switching to a cheaper commercial electricity tariff.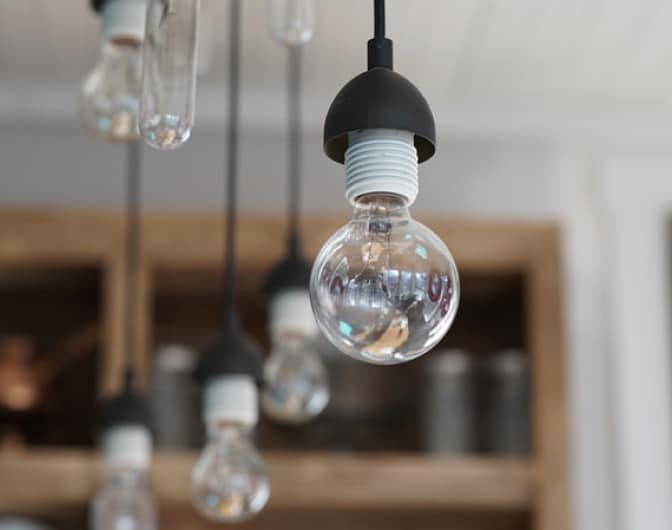 Why Choose Utility Saving Expert for Your Business Electricity Switch?
As the UK's premier socially-conscious business electricity comparison site, Utility Saving Expert is dedicated to helping you find the most cost-effective energy solutions tailored to your specific needs.
Our mission is to guide you seamlessly through the quote comparison and switching process, ensuring you secure the most competitive electricity rates and substantial energy savings for your business. With our platform, you can explore a wide range of electricity tariffs and complete the switch faster than your coffee break.
Our comparison tool guarantees the best prices at no cost to you. By switching to a cheaper business energy deal with lower rates, you can reinvest your savings back into your business.
Fast Online Price Comparison
To compare business electricity prices, all you need is your postcode and some information about your current electricity usage and supplier. We'll generate customised results in seconds, clearly showing your potential savings.
Wide Range of Reliable Suppliers
Our partnerships span a vast array of dependable energy suppliers, from the well-established 'Big Six' to innovative, smaller companies reshaping the industry. We offer options to suit every business need.
Hassle-free Switching Process
Once you decide to switch to a better business energy deal, we handle the rest. We liaise with your new supplier and manage the entire process, including notifying your current supplier about the switch.
Guaranteed Best Electricity Prices
We guarantee you won't find better prices elsewhere, even on suppliers' websites. As an independent and impartial service, we always display the best kWh rates, even if they're from a supplier we don't partner with. You're assured of finding the most competitive business energy tariff rates.
Socially-Conscious Business Comparison
Using Utility Saving Expert is free for your business, but the benefits extend beyond cost savings. We donate 10% of our profits to charities combating fuel poverty. By using our business electricity price comparison engine, your business contributes positively to society.
How to Compare and Switch Business Energy Deals
Switching your commercial electricity supplier is a straightforward process that can be completed in just a few minutes. Here's how you can do it with Utility Saving Expert:
Visit UtilitySavingExpert.com and access our online business electricity price comparison tool.
Provide a few details about your business, including your current electricity usage and supplier.
Browse through the generated results to find the best deal tailored to your needs.
Once you've chosen your preferred deal, confirm your decision to switch.
Our comparison tool presents you with a comprehensive list of available business electricity rates. It provides estimates of annual and monthly costs for contracts ranging from 1 to 5 years. Additionally, you'll find crucial information about each provider to aid your decision-making process.
What Makes Our Comparison Tool Stand Out?
Our comparison tool doesn't just provide a list of suppliers; it offers a detailed breakdown of each deal. This includes the type of tariff (fixed-rate, variable rate, green tariff, etc.), contract length, and any additional benefits or features. This level of detail allows you to make an informed decision, ensuring you choose a deal that best suits your business's energy consumption patterns and budget.
Moreover, we understand that the energy market can be volatile, with prices fluctuating based on various factors. That's why our tool provides real-time updates, ensuring you always have access to the most current and competitive rates.
Remember, switching your business energy supplier doesn't just lead to cost savings. It can also allow you to benefit from better customer service, more suitable contract terms, and the opportunity to switch to a greener energy deal.
So, why wait? Start comparing business energy deals with Utility Saving Expert today and discover how much your business could save.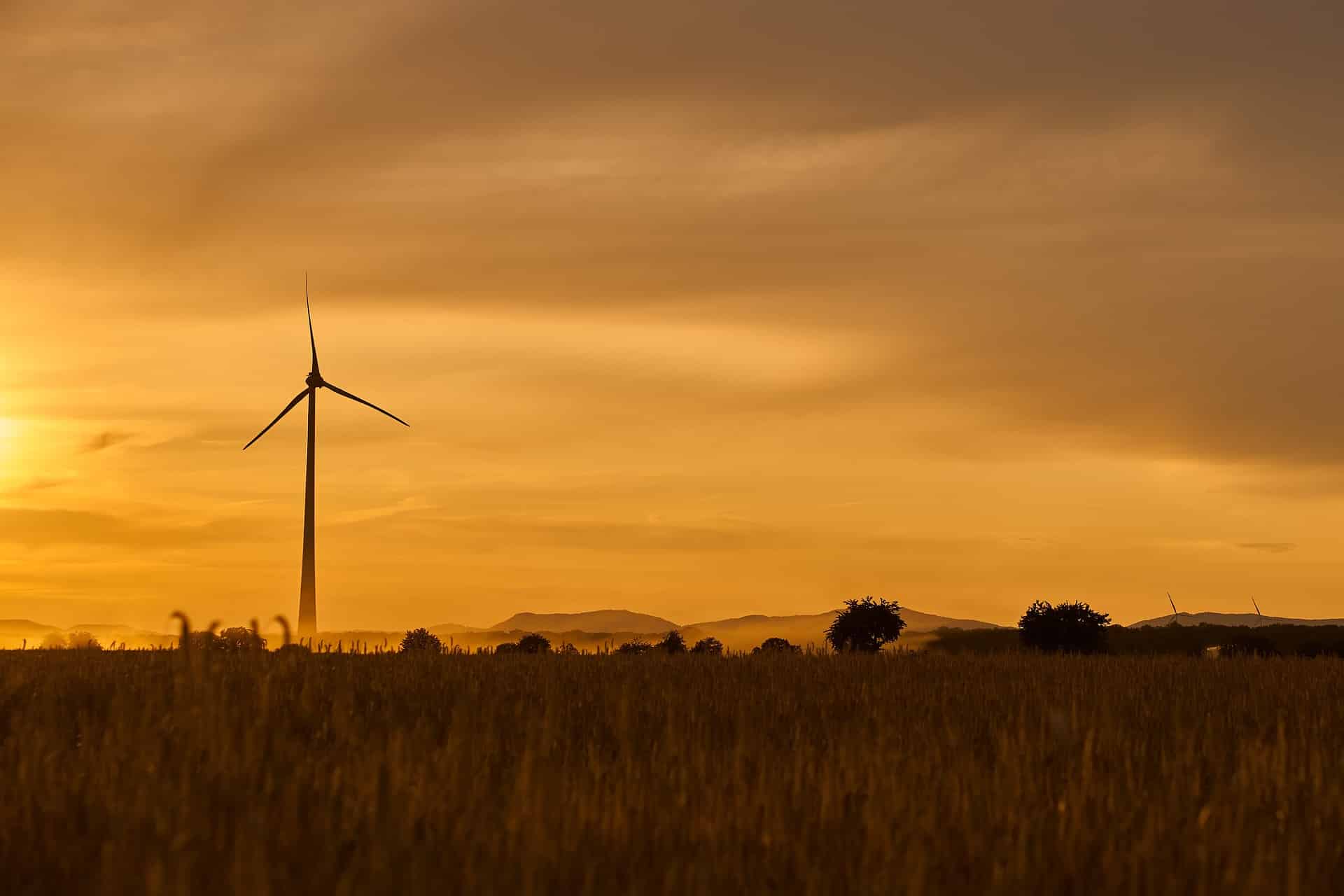 Understanding Business Electricity Pricing
The cost of business electricity is influenced by a multitude of factors, including but not limited to:
Contract terms and conditions
Geographical location of your business
Size and nature of your business premises
Your chosen supplier and their pricing policies
The specific tariff you're on
The type of meter installed at your premises
Your typical energy consumption patterns
Contract Details
The terms of your contract, including its length and the type of tariff, play a significant role in determining your electricity costs. Fixed-rate contracts can offer price stability, while variable-rate contracts may provide opportunities to benefit from market price reductions.
Location
Your business location can affect the cost of electricity. Different regions may have varying distribution costs, which are factored into your electricity price.
Size of Premises
The size of your business premises can impact your electricity costs. Larger premises typically consume more electricity, leading to higher bills.
Supplier
Different suppliers offer different rates. It's essential to compare prices from various suppliers to ensure you're getting the best deal.
Tariff
The type of tariff you choose can significantly impact your electricity costs. Options include fixed-rate, variable-rate, green energy, and more.
Type of Meter
The type of meter installed at your premises can affect your electricity costs. For example, businesses with half-hourly meters may be able to access more flexible tariffs.
Usual Energy Usage
Your typical energy usage patterns can also impact your electricity costs. Businesses that consume more electricity during off-peak times may be able to save money.
To find the most cost-effective business electricity deals, use Utility Saving Expert's online quote comparison tool. This tool generates results tailored to your business, providing an estimate of your bills for each deal and showing potential savings. It's a quick and easy way to compare business electricity rates and prices from top suppliers.
Please note that the information provided here is a general guide. For the most accurate pricing, it's recommended to get a bespoke quote based on your business's specific needs and circumstances.
Who's Eligible for the Energy Bill Discount Scheme (EBDS)?
The Energy Bill Discount Scheme (EBDS), which replaces the previous relief scheme, is accessible to all UK businesses. This scheme provides support for a 12-month period, from April 2023 to March 2024.
Businesses across all sectors can benefit from discounts on their electricity bills for fixed-rate contracts agreed upon on or after 1st December 2021. This also extends to out-of-contract rates.
The maximum discount available under the EBDS is £19.61 per megawatt-hour (MWh), with a price threshold of £302 per MWh. This discount is applied automatically and is activated during periods of elevated wholesale prices.
Commercial Electricity Comparison, Made Simple
Essential Info for Switching Your Business Electricity Tariff
When you're ready to compare and switch your commercial electricity provider, you'll need to gather some key details. This information will ensure you get the most accurate quotes and find the best deal for your business.
Here's what you'll need:
Current supplier's name: Knowing who your current provider is will help us compare their rates with other suppliers in the market.
Details of your current tariff: This includes the name of your tariff and its terms and conditions. It will give us a benchmark for comparison.
Contract end date: This is crucial as it determines when you can switch without incurring any exit fees.
Supply type: This could be a standard, Economy 7, or Economy 10 supply, for example.
Details about your business electricity consumption: This is usually measured in kilowatt-hours (kWh) and can be found on your recent bills.
Your meter number: Also known as the MPAN (Meter Point Administration Number), this unique number identifies your electricity supply.
For the most accurate results, it's best to refer to a recent electricity bill. If you don't have a paper copy, check if your business electricity supplier provides online billing or contact them to request the information.
Even if you can't access all this information right away, don't worry. You can still search and compare commercial suppliers, but the exact savings you could make will be an estimate.
If you're unsure about any of the details, don't hesitate to reach out to us at 01242 32 31 31. Our team of energy experts is ready to assist you in finding the best business electricity deal.
Remember, switching your business electricity provider doesn't have to be a daunting task. With the right information at your fingertips, you can make an informed decision and potentially save a significant amount on your energy bills.
Deciphering Your Business Electricity Bill
Understanding your business electricity bill is crucial to managing your energy costs effectively. Here's what you typically find on your bill:
Day and Night Unit Rates (kWh): These are the costs of the electricity your business consumes during the day and night, measured in kilowatt-hours (kWh). If you're on a fixed-rate tariff, the cost per unit of electricity remains the same throughout your contract. However, your total bill will fluctuate depending on your usage.
Standing Charges: This is a fixed daily fee you pay to your energy provider for the service of supplying your business with electricity. It remains constant, irrespective of your electricity usage.
Contract Details: Your bill will include the name of your current tariff, the contract end date, and any exit fees if applicable.
Energy Usage: Your bill will show your energy consumption for the billing period, often compared to your usage during the same period in the previous year. This can help you track your energy efficiency efforts.
Account Information: This includes your account number, the billing period, and the payment due date.
Meter Readings: Your bill will show the meter readings at the start and end of the billing period, which are used to calculate your usage.
VAT: Value Added Tax (VAT) is applied to energy bills at a standard rate of 20%. Some businesses may be eligible for a reduced rate of 5%.
Remember, if you're unsure about any aspect of your bill, your energy provider's customer service team should be able to help. If you're looking to reduce your energy costs, consider using a comparison tool like Utility Saving Expert to compare tariffs and find the best deal for your business.
Leaving Your Current Electricity Supplier Early
Deciding to terminate your existing contract prematurely may result in an exit fee. It's crucial to evaluate the pros and cons of transitioning your business electricity supplier ahead of schedule to determine the most financially advantageous decision for your business. If you have outstanding debts with your current supplier, you may face restrictions when attempting to switch.
Energy contracts are tied to the premises, not the account holders. This implies that if your business decides to terminate the contract due to relocation, there will be no exit fees or financial penalties.
Even if you have no intention of terminating your current contract, it's beneficial to regularly compare business electricity contracts to stay informed about the best deals available. You might stumble upon an exceptional offer for when your contract concludes.
Evaluating Business Electricity Contract Durations
Business energy contracts typically span from 1 to 3 years, but options can range from as short as 3 months to as long as 5 years.
When determining the optimal contract length, consider the balance between your business's need for flexibility and stability. Take into account the likelihood of wanting to switch tariffs prematurely and anticipate potential changes such as business growth, relocation, or expansion to additional premises.
Opting for Short-Term Business Deals
Short-term electricity contracts can provide a cost-effective solution with the right degree of flexibility, making them an attractive choice for certain businesses.
However, bear in mind that shorter business energy contracts require more frequent shopping around. It's crucial to compare and switch your commercial electricity supplier when your contract expires to avoid being transferred to a costly default tariff.
Securing a Cheaper Business Deal with Long-Term Contracts
Long-term contracts can be beneficial for businesses seeking to lock in rates for an extended period. If you secure a favourable deal when electricity prices are low, you could potentially lock in significant savings.
While some business energy suppliers offer attractive deals for long-term contracts, be aware that the prices in these plans largely depend on forecasts for electricity supply and demand.
Compare Business Electricity Suppliers Online
Opting for Eco-Friendly Electricity for Your Business
Harnessing electricity from renewable sources such as geothermal heat, plants, rain, sunlight, and wind, green business electricity offers a sustainable energy solution. By selecting an electricity provider that derives a significant portion of its energy from renewable sources, your business can contribute positively to environmental conservation.
Our quote comparison tool enables you to identify companies that provide renewable energy options. Many of these companies offer plans that source electricity exclusively from sustainable means, including some of the top-rated suppliers in the industry.
If your business generates its own energy through solar panels, you could be eligible for financial incentives. The Feed-In Tariff (FIT) scheme rewards businesses that produce their own electricity, offering them a return on their investment.
Moreover, you can monetise surplus electricity by selling it back to the national grid, thereby diversifying your business profits with an additional revenue stream.
Optimising Energy Usage with Commercial Smart Meters
A significant number of businesses are turning to smart meters, also known as half-hourly meters, to monitor their electricity consumption. These devices provide organisations with a comprehensive understanding of their energy usage patterns, including the timing and extent of electricity usage, and the associated costs.
Smart meters empower businesses to make informed adjustments to their energy consumption, leading to potential cost savings and reduced energy usage. They offer the added advantage of enhanced billing accuracy and transparency; businesses pay only for the electricity they have consumed, with a clear view of how their expenditure is distributed.
In the UK, hundreds of thousands of organisations utilise half-hourly electricity meters. The detailed reporting provided by these devices allows potential providers to offer tailored energy quotes based on specific business needs.
The benefits of smart meters extend beyond cost savings. They are instrumental in helping businesses meet their net zero targets by providing intelligent analytics that can guide energy reduction strategies. Furthermore, the data collected from smart meters is crucial for improving the efficiency of the electricity network, making it greener and more cost-effective to run.
For businesses that generate their own electricity, such as those with solar panels, smart meters can provide detailed insights into energy production. This can help these businesses maximise their energy efficiency and potentially open up additional revenue streams by selling excess electricity back to the grid.
Exploring New Commercial Electricity Providers
While you may be familiar with the prominent energy suppliers, often referred to as the Big Six – British Gas, EDF, EON, Npower, Southern Electric, and Scottish Power, it's important to remember that they're not your only options.
Over the past few years, smaller electricity providers have been making waves in the business energy market by offering competitive electricity prices. Many of these emerging brands have received high ratings from consumers.
It's always a good idea to explore all your options when looking for a new commercial electricity supplier. You might find that a smaller, less well-known company can offer you a better deal than the more established providers.
Remember, the best supplier for your business will depend on your specific needs and circumstances, so take the time to compare different providers and choose the one that best fits your requirements.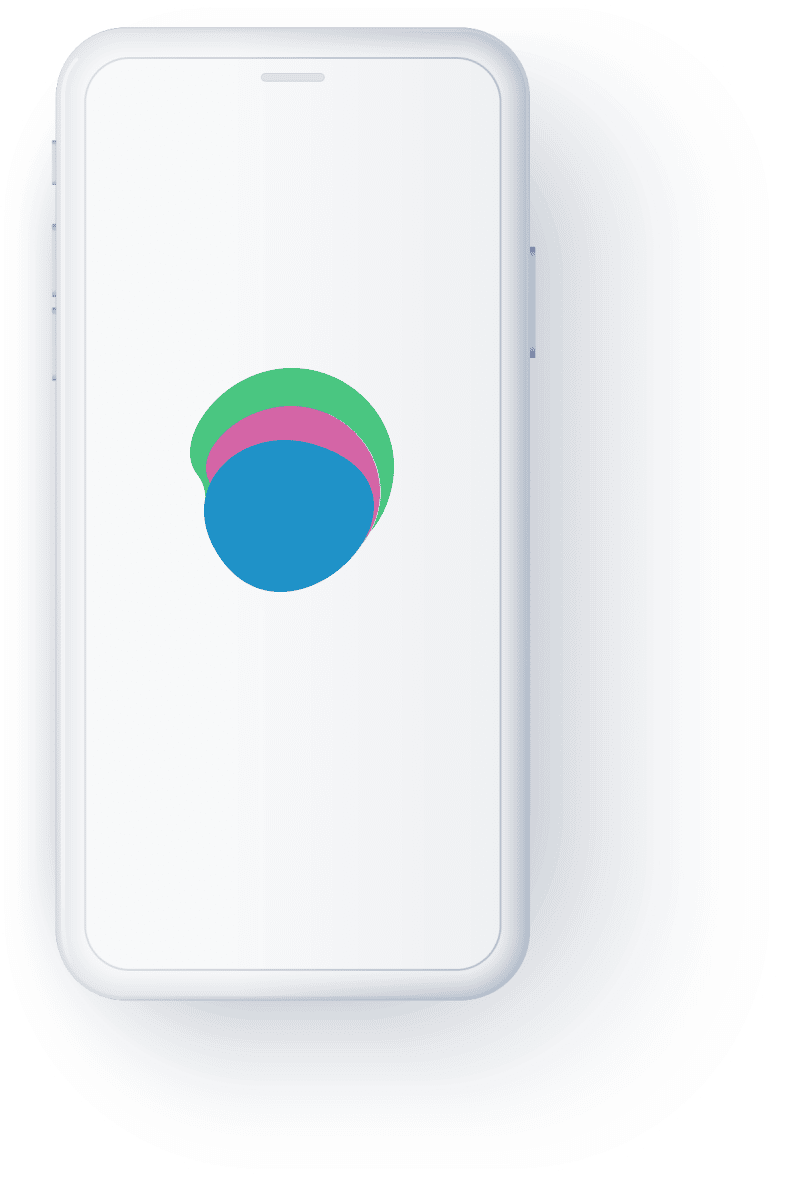 Compare Business Electricity Prices, Suppliers & kWh Rates
Utility Saving Expert can help you get cheaper Business Electricity by comparing quotes from the top UK providers. Use our handy online comparison tool to compare quotes based on your specific needs and what you want from your business electricity.
Compare quotes with Utility Saving Expert today.
Frequently Asked Questions (FAQs)
What is business electricity?
Business electricity is an electricity supply specifically generated and sold for commercial use. It's structured differently from domestic electricity and is tailored to meet the needs of businesses.
How does business electricity differ from domestic electricity?
Business electricity usually involves longer contract terms, different tariff structures, and specific rates. Unlike domestic electricity, business electricity cannot be used to power homes and may require specialised meters.
How can I compare business electricity prices?
You can compare business electricity prices using comparison websites or by contacting suppliers directly. Many online platforms provide quotes based on your business's location, size, and consumption.
What factors affect the cost of business electricity?
Factors include the size of your business, consumption, location, contract type, wholesale prices, standing charges, unit rates, and additional fees such as VAT and Climate Change Levy.
How much should my business electricity bills be?
This depends on your business size, location, consumption, and contract type. Average costs can range from £3,669 for micro-businesses to over £15,809 for large businesses annually.
What costs make up a business electricity bill?
The main costs include the unit rate (cost per kWh) and the standing charge (daily charge). Additional costs may include VAT, Climate Change Levy, Renewable Obligation, and Feed-In Tariff.
What business electricity tariffs are available?
Tariffs include fixed-term, variable, green energy, deemed, and out-of-contract rates. The best option depends on your business needs and preferences.
How long does it take to switch business electricity suppliers?
Switching usually takes around six weeks. It's advisable to arrange a new deal about two months before your current contract ends to avoid more expensive rates.
Will switching interrupt my energy supply?
No, switching suppliers will not interrupt your energy supply. The current and new supplier will coordinate the transfer.
Will my business electricity meter need to be replaced if I switch supplier?
Standard meters won't need replacement, but smart meters might need to be replaced if not compatible with the new supplier.
What should I do when moving business premises?
You can either transfer your existing contract to the new premises or set up a new contract. Notify your supplier and consult their guidelines for moving premises.
Do I need to pay VAT on business electricity?
Yes, standard VAT is 20%. Some businesses may qualify for a reduced 5% rate if they use small amounts of fuel.
Can my business benefit from the solar panels Feed-in Tariff (FiT) scheme?
If you applied to the FiT scheme before April 1, 2019, you can sell surplus energy back to the National Grid.