Business Electricity
Compare Business Electricity Prices, Suppliers & kWh Rates
We work with a panel of trusted business energy suppliers, so you can switch with confidence.
Compare business electricity prices
See how much you could save in 60 seconds!
or call now on 01242 323 131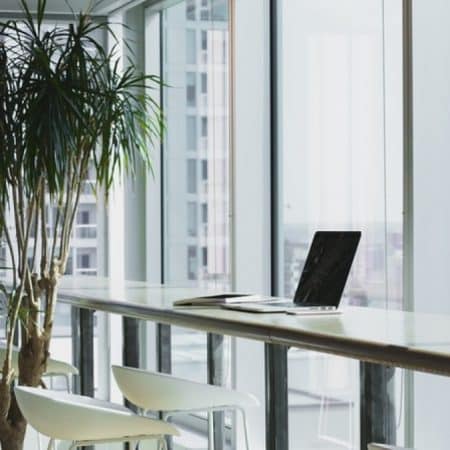 Switch
business

energy supplier

Save your business money by comparing and switching your commercial electricity deal.

There's no sense in wasting money that could be invested back into your business. It's important for every organisation to keep a close eye on their bottom line and make sensible decisions about how they spend their cash.

Powering a business creates a significant cost, particularly with the increasing dependence on technology that requires many businesses to use electricity constantly. To complicate matters, business energy tariff rates fluctuate on a regular basis. Between 2018 and 2019, commercial electricity prices rose 2.7 per cent excluding the climate change levy, or 5.4 per cent including it.

Electricity prices have increased by more than 25% in the past five years, and understandably, price will be a major factor impacting whether you choose to switch energy supplier for your business.

The good news is that switching business electricity supplier is often the best way to cut your electricity bills, and it's simpler for businesses than it is for domestic consumers. Commercial energy suppliers can't lock your business into an automatic rollover contract or apply exit fees if you switch when moving premises, making it even easier to secure the best deals.
---
Compare business electricity plans
Utility Saving Expert has made the process of comparing business electricity prices and switching tariff or supplier easier than ever.
Energy costs are a significant cost for most organisations. With your electricity bill affecting your outgoings, it makes good business sense to review your options and switch to a better electricity tariff or supplier when you find one.
The amount your company can expect to save on electricity will depend on a number of factors such as the size of your premises, where you're located, the number of staff employed and your average energy consumption, as well as the contract you're on.
Find a new electricity contract that suits your business needs by comparing the most competitive business energy rates on the market with Utility Saving Expert.
"Easy to use, great savings to be had on both business electricity and gas."
Dan, Utility Saving Expert customer
How business electricity works
Business electricity plans work slightly differently to domestic plans you'd have for our home, such as the way the price is calculated.
Unit rate prices are usually cheaper for businesses than they are for households. This is because businesses use more energy and suppliers reward them with better energy deals. It's worth noting that most business customers will also pay more VAT.
Typically, younger and less experienced drivers will have to pay more for car insurance. Drivers who can demonstrate considerable experience on the road and show they have no claims history will often be offered the best deals on car insurance.
How much any organisation pays for power will depend on the size of the business and how much electricity they use. Just like households, businesses can choose from different types of tariffs, including fixed-rate and variable.
Most businesses will use fixed-rate tariffs, meaning wholesale price rises will not affect what they pay for electricity. There may be a possibility to opt for longer-term contracts with some of the bigger energy suppliers to lock-in lower rate prices.
Every business will be able to find a contract and supplier that suits them, whether that relates to their finances, preferred payment method, company ethos or customer service expectations.
Switching Tip: Businesses save £1,150 on average when they switch business energy deals using Utility Saving Expert. Compare now and start saving money.
Compare Business Electricity Prices, Suppliers & kWh Rates
Commercial electricity tariff overview
Fixed-rate business tariffs
You'll pay a guaranteed price for each unit of electricity your business uses over a set period of time. Often the cheapest and the most popular option, the cost of your electricity will stay the same throughout your contract.
Flexible or variable kWh rate
What you pay can vary and unit prices may rise or fall depending on the market. Sometimes you can pay for the energy you think you'll use upfront, but prices may drop after you buy. These business electricity tariffs are often pricier than fixed rates. Contracts can usually be cancelled with a notice period of 30 days.
Business smart meters
For the most accuracy, half-hourly meters will record your energy usage and send them to your supplier, who may offer tailored pricing based on how and when your business uses electricity. On this tariff, you'll only pay for the electricity you use.
Eco-friendly electricity tariffs
You can choose for your business electricity to come exclusively from renewable sources, helping ensure your business balances its impact on the environment. A popular choice for organisations making sustainable choices, advances in technology are making green energy tariffs an increasingly affordable option.
Out-of-contract business rates
If your contract expires and you have not negotiated a new deal, your business may be switched to a default rate. This is likely to be the most expensive option, so it's a good idea to compare and switch business electricity tariff as soon as possible.
Deemed business rates
If you have recently moved into new business premises, you may be without an active contract and supplied by the past tenant or owner's business electricity supplier. Deemed tariff rates will apply until a new contract is put in place, and they can be pricey
Energy industry regulator Ofgem identified that deemed contracts cost around 80% more in comparison to standard fixed-rate or variable contracts. If you are currently on a deemed contract, you could save a tremendous amount of money by comparing business energy prices and switching to a cheaper commercial electricity tariff.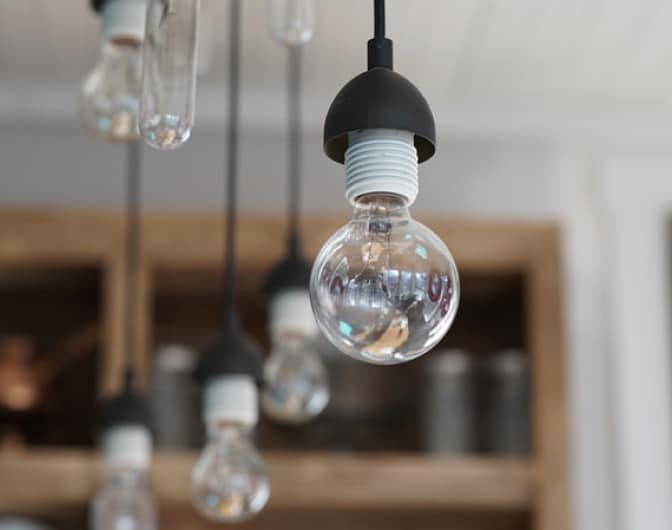 Why use Utility Saving Expert to switch business electricity account?
The UK's leading socially-conscious business electricity comparison site, Utility Saving Expert compares trusted energy providers and tailors results to suit your needs.
We'll guide you through the entire quote comparison and switching process to ensure you find the best possible electricity rates with the biggest energy savings to power your business. You can choose from the most competitive electricity tariffs and make the switch in less time than it takes to complete the coffee round.
You're guaranteed to find the best prices using our comparison tool, and it's at no cost to you whatsoever. When you compare and switch to a cheaper business energy deal with lower rates, you'll keep all of your savings and you can invest your extra cash back into your business.
Fast online price comparison
All you need to compare business electricity prices is your postcode and some information about your electricity usage and current supplier. After that, we'll generate bespoke results based on your needs within seconds, showing you clearly how much you could save for each result.
Huge variety of business suppliers
We partner with a huge range of highly reliable energy suppliers with a great track record. From the large, well-known brands that make up the Big Six to smaller, newer energy companies shaking up the industry, there's something for everyone.
It's hassle-free to switch your business
After you confirm you'd like to switch to a better business energy deal, there's not much else you need to do. Leave it to us to liaise with your new supplier. The whole process will be managed for you, including notifying your current supplier about the switch.
Best priced electricity guarantee
You won't find better prices elsewhere, even on suppliers' websites. We're 100% independent and impartial and will always show the best kWh rates, even if they're with a supplier we don't partner with. You're guaranteed to find to the most competitive business energy tariff rates.
Socially-conscious business comparison
There's no cost for your business to use Utility Saving Expert, but there are plenty of advantages, including relating to corporate social responsibility. We donate 10% of profits to charities fighting fuel poverty, so just by using our business electricity price comparison engine, your business has a positive impact on society.
How to compare business energy deals
Comparing and switching commercial electricity supplier can be done in minutes. The process is straightforward:
Go to UtilitySavingExpert.com
Use our online business electricity price comparison tool
Enter a few details about your business, including how much electricity you use
Browse through the results to find the best deal
When you have chosen your preferred deal, confirm you'd like to switch
The search results will show you a list of what business electricity rates are available and estimates of annual and monthly costs for 1- to 5-year contracts, along with important information about each provider to help compare and choose the right supplier for your business.
How business electricity prices are calculated
The price your business pays for electricity will depend on a variety of factors, including:
Contract details
Location
Size of premises
Supplier
Tariff
Type of meter
Usual energy usage
The easiest way to find the best business electricity deals is to compare business electricity rates and prices from top suppliers using Utility Saving Expert's online quote comparison tool. The results we generate will be tailored to your business, giving you an estimate of your bills for each deal and telling you how much you could save.
Compare Business Electricity Prices, Suppliers & kWh Rates
The information you need to switch your business tariff
To compare and switch your commercial electricity provider, you'll need the following details.
Name of current supplier
Details of current tariff
Contract end date
Supply type
Details about business electricity consumption
Your meter number if possible
For the most accurate results, it's best to refer to details from a recent electricity bill. If you don't have a paper copy, check to see if your business electricity supplier has online billing or contact them to ask for the information.
If you can't access the information right now, don't worry. You can still search and compare commercial suppliers, but you won't be able to verify the exact amount you could save.
If you're unsure, call us today on 01242 32 31 31 to speak to one of our energy experts.
Understanding your electricity bill
Your bills will typically include references to:
Day unit rate (kWh)
Night unit rate (kWh)
Standing charges
The unit price is what you pay for each unit of energy, measured in kilowatt hours (kWh). If you're on a fixed-rate tariff, the price you pay for each unit of electricity will remain the same, but your bill will change depending on how much electricity you're using.
The standing charge is the fee you pay your energy provider for the service of supplying your business with power. It's a fixed daily cost that won't change, no matter how much electricity your business uses.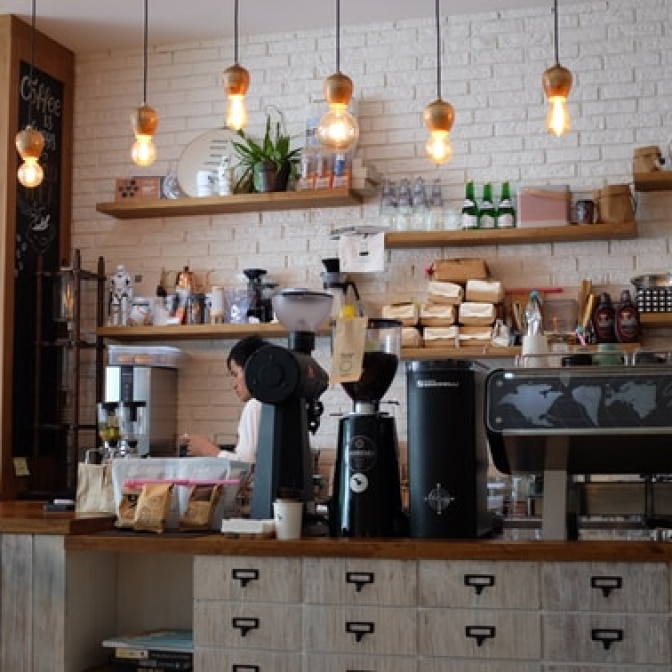 How to switch gas and electricity suppliers
Switching business electricity is similar to switching your domestic tariff. Once you confirm you want to switch, your new business electricity supplier will manage the switch from start to finish.
All you need to provide is a few necessary details like your billing information. You can leave the rest to your new supplier, who will manage the whole process for you, including contacting the company that previously supplied your electricity.
Before you switch, make sure you're happy with all the terms and conditions because, unlike with household switches, you will not be given a 14-day cooling off period when switching your commercial electricity supplier.
The switch should be complete within 21 working days, and throughout the process you won't experience any downtime. Your power supply will continue as normal, meaning you have no need to worry about losing power in any of your business premises.
Compare Now
Leaving a electricity supplier early
f you choose to end your existing contract early, you will probably be charged an exit fee. It's worth weighing up the benefits and drawbacks of switching business electricity supplier early to see what will be best for your business financially. If you're in debt with your current supplier, you may not be able to switch.
Energy contracts are attached to premises, rather than account holders. This means that if your business wishes to cancel your contract when moving premises, there are no exit fees or financial penalties.
Even if you don't want to cancel your current contract, you can compare business electricity contracts regularly to keep an eye on the best deals on offer. You might just find an incredible deal for when your contract ends.
Comparing electricity contract lengths
Most business energy contracts will last between 1-3 years, but there are shorter or longer duration contracts that could last anywhere between 3 months and 5 years.
If you're trying to work out what contract length would be best, consider how much flexibility your business needs, compared with stability. You should also consider how likely it is that you'll want to switch tariff early, and what factors may change, such as whether your business is likely to grow, re-locate, or occupy more premises in the near future.
When to get a short-term business deal
Depending on your circumstances, short-term electricity contracts could offer you a reasonably-priced deal with the right amount of flexibility, making them a good choice for some businesses.
However, with shorter business energy contracts, you'll need to shop around more regularly. It's important to compare and switch your commercial electricity supplier when your contract is up to avoid being switched on to an expensive default tariff.
Think long-term to get a cheaper business deal
Long-term contracts can be useful for businesses looking to lock in rates for a longer duration. If you find a good deal whilst electricity prices are low, you could end up securing a bargain.
Some business energy suppliers will negotiate good deals for long-term contracts, but it's worth being aware that the prices offered in longer-term plans will largely depend on electricity supply and demand forecasts.
Compare Business Electricity Prices, Suppliers & kWh Rates
Choosing greener electricity for your business
Green business electricity can be sourced naturally from geothermal heat, plants, rain, sunlight, and wind. If you choose an electricity company that sources a large amount of its energy from a renewable source, this can be a great way for your business to make a positive impact on the environment.
Our quote comparison tool will show you which companies offer renewable energy options. Many offer plans that exclusively source electricity sustainably, including some of the highest-rated suppliers.
If you have solar panels and produce your own energy for your business, you may be entitled to some financial benefits. The feed-in tariff (FIT) initiative means businesses that produce their own electricity are eligible for their money back.
On top of that, you can sell excess electricity to the national grid, diversifying your business profits by adding an additional revenue stream.
Monitoring electricity with a commerical smart meter
Lots of businesses use smart meters, or half-hourly meters, to track how much electricity they are using. This allows organisations to gain deeper insights into their energy usage, such as when and how they use electricity, and how much their power costs them.
Using smart meters allows businesses to make adjustments where necessary to save money and use less energy. Smart meters have the added benefit of improved bill accuracy and clarity; you only pay for what has been used and you'll see exactly how your business is spending money.
Hundreds of thousands of organisations in the UK use half-hourly electricity meters, and with such detailed reporting, potential providers may offer bespoke energy quotes based on specific business needs.
Finding a new commercial electricity supplier
You're probably familiar with the well-known energy suppliers known as the Big Six: British Gas, EDF, EON, Npower, Southern Electric and Scottish Power.
These suppliers control the majority of the market and some have been around for centuries, but these recognisable brands aren't the only option.
In recent years, smaller electricity providers have been shaking up the business energy market by offering cheaper electricity prices, and many of these newer brands are the highest-rated by consumers.
We include quotes from a wide range of reliable suppliers so that you can easily select the best option for your business.
| Energy Supplier | Price per kWh | Standing Charge | Annual Cost |
| --- | --- | --- | --- |
| British Gas Light | 14.82p | 24.69p | £3,795.12 |
| British Gas | 15.22p | 29.45p | £3,912.49 |
| Dual Energy | 14.95p | 23.08p | £3,821.74 |
| EDF Energy | 15.90p | 25.00p | £4,066.25 |
| EON | 14.86p | 31.00p | £3,828.15 |
| Npower | 14.00p | 23.54p | £3,585.92 |
| Octopus Energy | 15.26p | 24.10p | £3,902.96 |
| Opus | 15.26p | 25.00p | £3,996.25 |
| Scottish Power | 14.80p | 26.15p | £3,795.45 |
| SSE | 15.38p | 29.85p | £4,123.46 |
| Total Gas & Power | 15.19p | 30.34p | £3,908.24 |
From prices correct as of 01/10/2020, based on 03 profile class electricity meter and annual usage of 25,000 kWh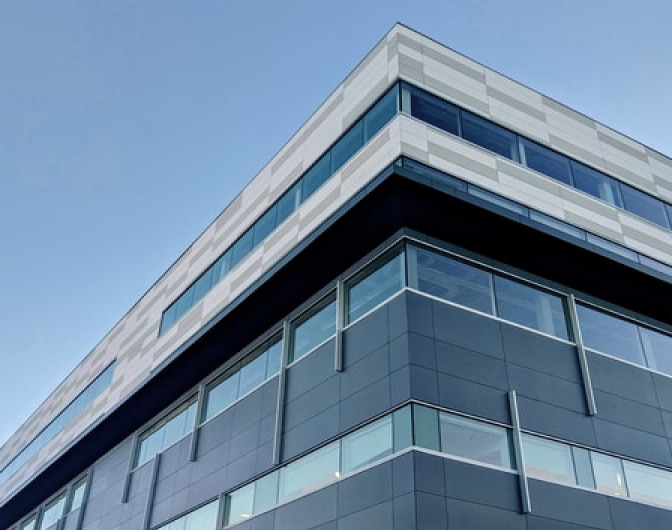 How to lower electricity bills for your business
Lowering your business's electricity bills is something every business aspires to. Utility Saving Expert outline some key practices that could help lower electricity bills.
Find ways to use less energy
One of the most obvious ways businesses can save money on energy bills is by using less. As you might expect, cutting back on your electricity consumption will reduce costs.
The modern reliance on technology, and therefore power, for almost all businesses makes this more complex, but there are lots of ways that any organisation can produce quick results.
According to The Carbon Trust, simple changes could translate to 20% savings on your business energy bills, which represents the same bottom line benefit as a 5% increase in sales for many businesses.
Switching business energy tariff is one of the best ways to reduce electricity costs, but not if you're locked into a contract. However, you can exit your contract early and without penalties if you re-locate.
Your energy contract is connected to the business address, not the business owner. The bill payer won't be charged an exit fee for ending an electricity contract early when a business moves location.
On top of this, suppliers may set different price-points for different regions. If you're thinking of moving business premise, it's worth weighing up whether there will be financial advantages to setting up shop in a different region.
Secure a multi-site deal for your business
Businesses operating on multiple sites across different locations can benefit from multi-site meters to monitor and reduce their electricity costs.
Comparing multi-site business energy quotes becomes slightly more complex, so we recommend you call one of our expert advisors on 01242 32 31 31 to talk through your options and find the best possible electricity deals.
Switch electricity tariff at the right time
Wholesale electricity prices reflect demand, and normally rise during winter months that are dark and cold, peaking in January and February.
You are more likely to find cheaper business energy deals at the end of summer, when there is less need for lighting or heating homes using electricity.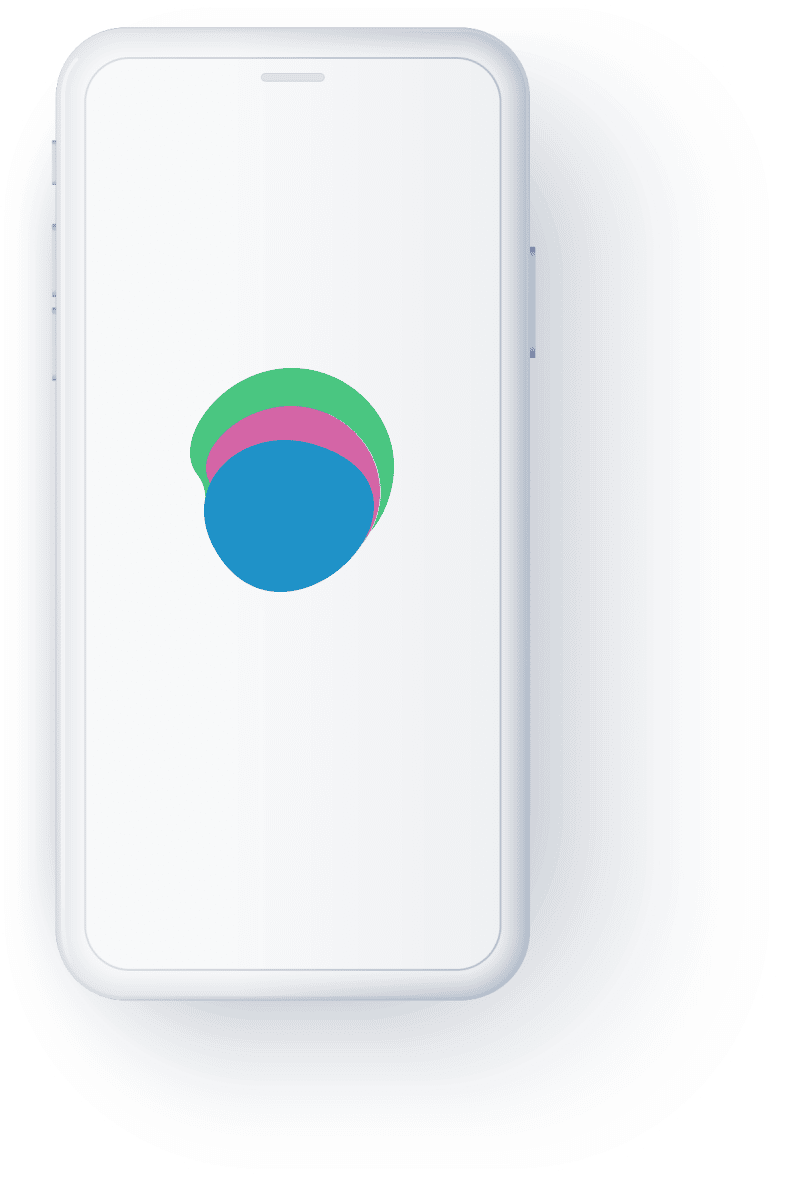 Compare Business Electricity Prices, Suppliers & kWh Rates
Utility Saving Expert can help you get cheaper Business Electricity by comparing quotes from the top UK providers. Use our handy online comparison tool to compare quotes based on your specific needs and what you want from your business electricity.
Compare quotes with Utility Saving Expert today.
How much can I save by switching supplier?
You could save thousands of pounds when you compare and switch business electricity using Utility Saving Expert. We guarantee to beat your renewal quote, or we'll give you £1,000.
What is classed as a micro-business?
Micro-businesses have 10 or fewer employees, turn over less than €2 million per year and use less than 100,000 kWh of electricity per year. Suppliers provide extra support to micro-businesses with additional clarity, important dates and consumption data on their bills.
Do I need to provide notice to leave my electricity provider?
Even at the end of your contract, suppliers usually need at least 30 days' notice that you're going to leave. It's important that you check your contact, because some suppliers insist on more than 90 days' notice.
If I work from home, can I use a domestic energy tariff?
You can continue to run your electricity through your household contract if you work from home and have a low energy usage, and this will likely be the cheapest option. However, if your work involves higher electricity usage that covers multiple areas of your home, it's a good idea to compare business electricity options to find the best deal.
Is there a cooling-off period for new contracts?
Unlike with household electricity contracts, you won't get the benefit of a 14-day cooling-off period with your new business electricity supplier. Make sure you're happy with the terms and conditions of the contract before you finalise the deal.
Can I choose a duel-fuel deal for business energy?
Unlike with household energy deals, dual fuel tariffs are not available for business energy customers. You will need separate contracts for the business gas and electricity that heats and powers your business.
How much will I pay for each unit of electricity?
You can expect to pay anywhere between 12-25p per kWh in addition to your standing charge if you run a small business that consumes an average amount of electricity. Larger businesses may benefit from their size and increased electricity consumption, paying even less per unit.
What is the average kWh price for business electricity?
According to the UK Goverment, here are the average rates in p/kWh for different sizes of businesses in the UK (excluding CCL) in Q3 of 2019:
Very Small: 16.09 p/kWh
Small: 13.95 p/kWh
Small/Medium: 12.44 p/kWh
Medium: 11.51 p/kWh
Large: 11.25 p/kWh
Very Large: 10.01 p/kWh
Extra Large: 9.68 p/kWh
Average: 11.66 p/kWh

Taking into account the figures above, if you are paying more than 13.95 p/kWh for your electricity contract you are paying more than avereage

It was also reported by the governement that "the average price of electricity, including CCL, has risen by 8.0% in real terms over the past five years and by 4.6% on the previous year."
What do suppliers consider to be a small business?
Whilst the definition of a small business varies, it usually depends on the number of staff employed by your business, your annual turnover and energy usage.
What is Ofgem regulation P272?
P272 is part of a move towards a smart energy market. It affected many non-half hourly electricity supply customers and brought them in line with half-hourly metering, creating a more balanced environment and encouraging more efficient and equivalent industry processes.
Which business energy proviers supply electricity?
At Utility Saving Expert, we work with the following electricity suppliers:
British Gas Lite
British Gas
Dual Energy
EDF
Gazprom Energy
Npower
Octopus Energy
Opus Energy
Scottish Power
Total Gas & Power
Utilita