Compare Electricity
Compare electricity prices and save up to £450.42*
Switch to a cheaper electricity deal today with our free to use energy comparison service.
Switch to a cheaper electricity deal today with our free to use energy comparison service.
or call now on 01242 323 131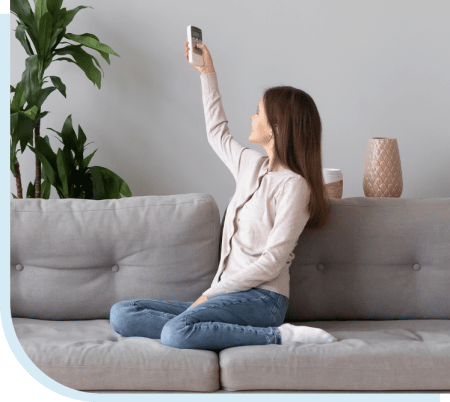 Why compare electricity prices?
Have you considered changing your electricity supplier? Maybe you've thought about it but just haven't got round to it? Or maybe you're worried that it's a confusing and complicated process? Rest assured, it's easier than you think!
The problem is if you don't compare electricity prices, it's unlikely you'll be getting the best deal, especially if you haven't switched providers recently. You could be paying much more for your electricity than you need to.
But how do you compare energy prices? Which information do you need to carry out a comparison? If this is the first time you've looked into switching your energy supplier, it can be a daunting task. Don't worry though, we've got all the information you need right here.
Our online energy comparison tool is easy to use and you can easily compare electricity prices and get the best possible deal. Everything you need to know about price comparisons and how to get the best energy deal can be found here.
---
The different types of energy tariffs
Confused by the different energy tariffs? Don't worry, here we'll explain the different tariff options so you can pick the best one for you.
Simply put, an energy tariff is how your energy supplier will charge you for using electricity.
The two main types of tariffs are variable and fixed rate. A fixed-rate tariff is where the cost of energy is set for a certain amount of time, usually 12 months or longer. The cost of a variable tariff can go up or down depending on the electricity market.
There are other types of tariffs as well, including green, dual fuel, and economy: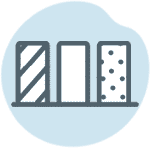 Fixed
This tariff type gives you a guaranteed energy price for a set period of time, for around 12 to 18 months. After this period, you can switch energy suppliers and save money again, but keep in mind that you may be charged a fee for leaving.
Fixed-rate tariffs are ideal for keeping control of your energy budget, and you'll probably pay less than a standard tariff. Remember though, only the cost of the power units you use is fixed, so if you use more energy than usual, your bills will be higher but the extra energy use will be charged at the fixed rate.
The point of fixed-rate tariffs is to protect you from inflating energy prices. Once your fixed-rate plan ends you'll need to find another energy supplier. If you don't, your current supplier will likely change you over to a variable rate plan.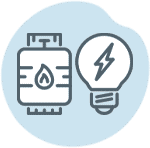 Dual Fuel
Many energy suppliers offer the same tariff to switch gas and electricity. This is so you don't need to switch each one separately and so that both energy types are with the same provider.
To make it easy, many customers opt for a dual fuel tariff as it's more convenient than dealing with different energy suppliers. It also means you only have one point of contact if you have any issues with energy usage, billing or meters.
Some electricity and gas suppliers will offer you a discount if you have both types with them, so a dual fuel tariff may work out cheaper. Keep in mind though that having separate suppliers can also be cheap, so be sure to shop around to ensure you get the best dual fuel deals.
Variable
With a variable tariff, prices can go up or down depending on the market. Although variable tariffs can be cheap, the price will fluctuate. This can be a good thing when gas and electricity prices go down, but not so great when they rise!
If you want to be sure of how much your energy bills will be, a fixed-rate plan is recommended. Most energy suppliers will have a Standard Variable Tariff as a default energy plan.
If you had a contract that came to an end, your supplier will probably have switched you onto this tariff. With a standard tariff there usually aren't any cancellation or exit fees and as such you should be able to switch at any time.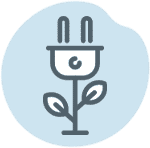 Green
Green or renewable tariffs can operate in a few different ways. One option is that however much energy you use, the same amount will be given back from renewable sources to the National Grid.
Another option is for your provider to supply you with 100% renewable energy, or a combination of renewable and non-renewable energy. They may also choose to contribute to environmental projects.
Although green tariffs aren't always expensive, the price isn't their selling point and they can work out costing more than the cheapest tariffs. Despite this, the green energy market is becoming popular, with more and more people opting for this eco-friendly solution.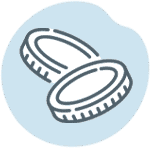 Pre-paid
Many gas and electricity suppliers have prepayment tariffs that you can switch to. For a prepayment plan, you would have to pay for the energy usage before you've used it. However, don't confuse it with a credit meter. A credit meter means you'll be billed for how much you've used after you've used it.
You can top up your pre-paid tariff by taking your token, key, or card to a newsagent's. With that said, many suppliers are allowing customers to top up their tariffs online through their website or through an app.
If you've found yourself in debt your supplier may have asked you to move to a pre-paid plan, or you might inherit one when you rent or buy your home. If you manage to settle the account debt, you may be able to switch to a credit meter.
Pre-paid tariffs are capped by Ofgem, so they can't charge more than a certain rate. This energy price cap is assessed and updated every 3 months, but pre-paid rates are generally more expensive than fixed energy deals.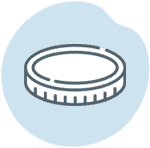 Economy
Economy tariffs are available in two different types, Economy 7 or 10. With these tariffs, you'll usually get what's called "off-peak" energy for a set number of hours a day, typically 7 or 10.
The off-peak hours of Economy 7 are normally around midnight to 7 am. This is because there's likely to be less energy used during these overnight hours. Economy 10 spreads the cheapest hours through the day at certain times.
If you're not sure which Economy tariff you're on, be sure to check your most recent bill. When you buy a property it may come with an Economy 7 meter, but you might find it doesn't suit you. You may not be able to get the most out of the cheaper overnight hours.
If that's the case, you can contact your gas and electricity supplier and ask for it to be changed to a credit meter. When you run an energy comparison with an economy 7 meter, remember to select this type of meter for the results as it will change what's available for you.
To get a more accurate comparison, it's also handy to know the amount of each energy you're using at different rates.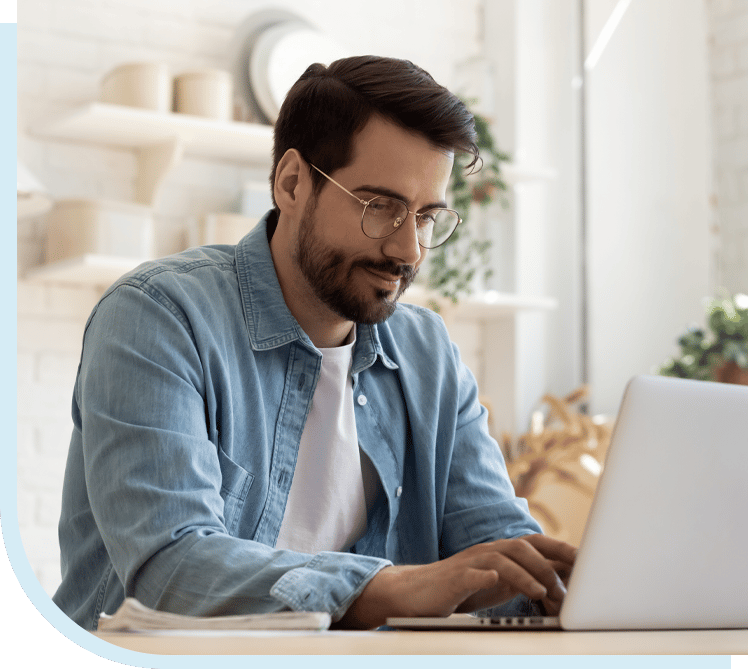 The benefits of switching your gas and electricity provider
You may be wondering if it's even worth switching your gas and electricity supplier. Is it just an unnecessary hassle? The short answer is no!
There are several benefits to changing your supplier, the biggest being that you could save loads of money on your bills each time you get a new energy quote. Here, we'll explain all the benefits of switching and why you should do it!
Open up your options
Unfortunately, some gas and electricity suppliers don't offer the best customer service, and may sometimes even bill you inaccurately. Making an energy switch to a company with better customer service ratings is the easiest way to resolve this.
Additionally, exploring different supplier options also means you may be eligible for special offers and discounts for new customers. This can also contribute to saving money on your energy bills!
Save money on energy bills
The main reason people switch to a new provider is to get cheaper energy prices. Using our service, it only takes minutes to compare gas and electricity prices and making that energy switch could save you hundreds of pounds on your bills.
If you stay with the same provider you may be moved onto a tariff that's not cost-effective. Considering other options ensures that you're always getting the best energy deal possible.
Options for renters
You may also be wondering if you can switch your supplier if you're renting. If you're a tenant renting a property and you pay your bills directly to the company, you're free to switch energy suppliers whenever you want.
Your landlord may have a preferred provider, but you're under no obligation to agree to it if you can find cheaper ones elsewhere. But if your landlord pays the bills and then collects them from you later, then it's up to them which provider they use.
With that said, you can ask them to compare energy prices and switch, but ultimately it's their decision.
Find the cheapest energy supplier
Finding the cheapest supplier is the key to saving loads on your bill. If you don't compare gas and electricity suppliers, you'll never find the most affordable one and you could be paying expensive rates unnecessarily.
Running a price comparison is incredibly easy and can be done in under a minute. Use our convenient tool today to stop paying more money for electricity bills than you need to!
How to compare energy prices
Switching your energy supplier is faster and easier than you think! If you have a recent bill to hand, it will make the process even quicker, but don't worry if you don't.
Getting a new quote takes just a few minutes, and it only takes around 21 days for you to be switched over. When running a price comparison:
Find a recent energy bill or use our comparison tool. You'll also need the name of your current supplier and your current power usage amounts.
Don't worry if you don't know this information, the comparison tool will estimate it for you.
Once you've compared the energy prices, you just need to pick the plan that suits you best. Allow up to three weeks for the switch and then enjoy cheap energy prices!
Compare home electricity prices with Utility Saving Expert
To compare fuel tariffs, you can visit our site and use our free and independent comparison tool. This tool will give you completely impartial quotes and it means you could save lots of money!
You can find a new and cheaper quote in minutes and be on your way to dramatically reducing your bills. You just have to provide your postcode and a few pieces of information about your current energy usage. If you prefer, you can call our team of experts on 01242 32 31 31 for a free and impartial quote.
What information do I need to compare electricity rates?
To run an energy price comparison you'll need to know how much gas and electricity you use. This will usually be in kilowatt-hours (kWh). You'll also need to know which energy tariff you're on and who your provider is. You can find all of this information on a recent bill.
Don't worry if you don't have your latest bill though, as you can still run an energy comparison. You'll just have to answer a few more questions. Keep in mind though, the resulting quotes may not be as accurate.
If you're on a fixed-term plan it's also helpful to know the end date. If you want to switch energy supplier halfway through the agreement you may be charged exit fees.
Who is the cheapest energy supplier?
Using our comparison tool is a great way to find the cheapest energy supplier. With energy prices changing so rapidly, investigating each company individually would be a very long and tedious process!
Keeping up with the cheapest supplier can be an exhausting task. As soon as you find what you think is the most affordable energy deal, another supplier comes along and beats it.
New energy deals, offers and new suppliers are constantly appearing, so when it comes to switching your gas and electricity supply, using a comparison site is the best way to find the cheapest supplier.
How can I reduce my energy bills at home?
Did you know, according to Ofgem, the average standard variable tariff is around £1,042 per year? That's a big cost for families, but there are ways you can reduce your bill by making just a few small changes around your home.
Turn standby appliances off:

 To save money, turn appliances off at the plug instead of just switching them off.

Turn your thermostat down:

 A lot of the money you spend is from heating and hot water. Turning the heating down just a few degrees can save you a lot over a long period.

Choose energy-efficient appliances:

 Although it's not a good idea to throw out a working appliance, if it's time for a replacement, opting for one with a high energy-efficiency rating is worth the investment.

Use a lower temperature to wash clothes:

 Most of the time it's not necessary to wash clothes at 40 degrees. Washing at 30 degrees can drastically reduce your power usage, and if you can cope with missing one wash cycle every week, you could trim £5 off your energy bill.

Install double glazing:

 It may be an expensive purchase, but in the long run, double glazing insulates your home and helps keep your heating bill lower. Not only that, but it helps keep out external noise!

Watch your water usage:

 Save money by using a bowl for washing up rather than a running tap, which wastes a huge amount of water. Fitting a shower timer is also a great way of saving money!
Will my electricity be disrupted if I switch energy suppliers?
No, when you switch to a new energy provider there won't be any disruption to your power. This means you can carry on using your energy supply as normal because there won't be any work done inside your home to switch the power.
You'll keep using your current wires and meters unless you opt to install a smart meter. Your new electricity supplier will get in contact with your current one to arrange the switch and they'll handle the whole process for you.
Usually, all that will change is the amount on your bill and the supplier you pay for your energy. Once you've been switched over, you can enjoy the savings you'll make!
You can also be safe in the knowledge that there won't be any annoying or inconvenient interruptions when you switch your electricity and gas supplier.
How do I know which energy plan I need?
Which energy plan is best for your household depends on various factors. How much electricity and gas will you be using? How important is green energy to your household?
Another thing to think about is whether you want to be locked into a 2 or 3-year contract. If you're renting and you're likely to move again, a fixed-rate plan may not be suitable. Consider your personal circumstances and be sure to shop around to get the best rates!