Business Energy
Compare Business Energy Prices, Suppliers & kWh Rates
We work with a panel of trusted business energy suppliers, so you can switch with confidence.
Compare business energy prices
See how much you could save in 60 seconds!
or call now on 01242 323 131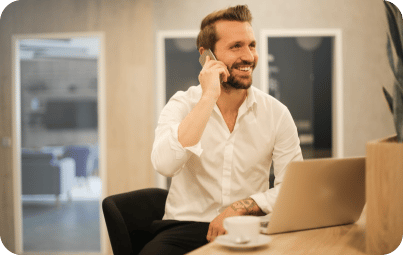 Your business can
save money

on energy bills

There is no doubt that businesses need to make sensible choices about how to invest their hard-earned money.

The fact remains, however, that thousands of businesses in the UK pay unjustifiably high business energy tariffs, rather than investing the savings back into their business to stimulate growth.
---
Curious about switching business energy suppliers?
Look no further. You could save around £1,809* per year when you compare gas and electricity deals and switch business energy suppliers through Utility Saving Expert.
As one of the first energy comparison sites to offer 100% impartial analysis of the commercial energy market, our results reflect up-to-the-minute pricing that ensures our business energy quote, will be hard to beat.
We are dedicated to helping you save money and reduce your business energy expenditure, enabling you to re-invest savings into your business.
Find the most competitive gas and electricity deals for your business needs when you compare business energy providers using Utility Saving Expert. Generate business energy quotes that save your business money on your energy bills within minutes using our quick and simple system.
Made for business
Bespoke results showing the best deals tailored to your business
Fast and advanced
We handle the heavy lifting, generating comparison results fast
Latest business deals
Access to the latest deals, which are updated to-the-minute
Reliable energy partners
Impartial advice comparing trustworthy, dependable suppliers
Easy to use for businesses
Straightforward results, removing complex decision-making
4 simple steps to switch business energy suppliers
Review the comparison of suitable business energy quotes and tariffs we generate for your business
Choose the best option and your supplier will manage the process from here
Completing the switch usually takes 4-6 weeks, so sit back and wait for the business benefits!
Compare commercial energy quotes online
Why switching energy supplier is good for business
Enabling your staff to deliver their work is the highest priority for business owners. To do this, you need to provide your employees with equipment and power whilst making them feel comfortable. Most office settings will require lights, computers, heating and air conditioning, plus a long list of tools and facilities that require energy to keep your business running.
Businesses generally use more energy compared to an average household. It's estimated that £7,000+ is spent on gas and £12,000+ on electricity each year by small businesses with 10-49 employees.
You many see higher business energy prices for a variety of reasons, from heating large open-plan offices to keeping the lights on 24/7, and everything down to using the kettle for many-a-cuppa. However, you aren't powerless. You can change your company's gas and electricity tariff to reduce costs, and using Utility Saving Expert, it's easier than you might think.
Pricing isn't the only factor to consider, you need a high level of customer support and service. Choose a reliable supplier of business energy who will resolve any issues quickly whilst keeping the possibility of your business experiencing problems to a minimum.
Find the best business energy deal available by comparing business energy suppliers. Use our gas and electricity comparison system to quickly see which suppliers offer great customer service with impressive savings on business gas and electricity bills.
Saving money on business energy bills
Whilst there are usually more factors to consider when choosing the best business energy tariff compared to household tariffs, it does not need to be more complex or time-consuming. Switching business energy suppliers is straightforward and using the right business energy quotes comparison tool keeps it quick and simple, similar to switching a domestic energy provider.
How to compare and switch business energy suppliers
Utility Saving Expert has made the process of switching business energy tariff easier than ever.
You can save your business hundreds or even thousands of pounds each year by comparing business energy tariffs with Utility Saving Expert. Using our fast and advanced system, we provide a full market comparison to check you're not overpaying on business electricity rates and business gas prices. All you need to do is enter a few business details online and we'll handle the rest.
To compare and switch your business energy supplier, complete one short form to provide details about your business, including the location, your current supplier, and how much you typically spend on business electricity and gas bills.
Compare business energy suppliers using:
Your business premises address
Name of current energy supplier
Usual cost of your business energy bill (excl. VAT)
Your contact name and number
Your meter number (Optional)
Switching Tip: For accurate energy comparison and saving estimates, it's useful to have your latest bill handy and if possible your meter number when providing information about your business energy usage.
Estimated business savings from switching energy supplier
Your business isn't the same as any other business. Every setup is different and the amount you could save by switching cheaper business energy deal will depend on a number of different factors.
The size of the business, number of employees, your energy efficiency and business operating hours will all impact the amount your business could save.
Get an accurate estimation that is personalised to your business to see how much you're likely save and compare business energy deals online with Utility Saving Expert.
Compare Business Energy Prices, Suppliers & Rates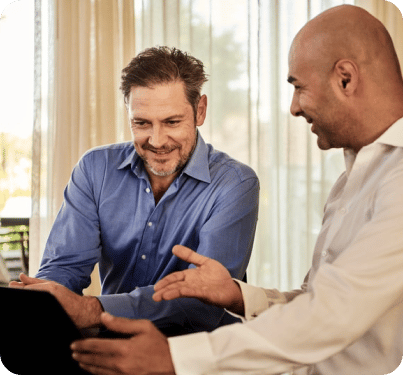 Understanding business energy tariff options
Partnering with many reliable energy companies means that Utility Saving Expert compares a huge range of options for your business. We'll provide a variety of different rates and business energy quotes to help you find the most suitable choice for your business.
Business energy options can include fixed term tariffs, variable rate tariffs, half hourly & HH (00) meters tariffs and green business energy.
Switching Tip: Businesses save £1,809* on average when they switch business energy deals using Utility Saving Expert. Compare now and start saving money.
Compare business energy suppliers, tariffs and prices
We include quotes from a wide range of reliable suppliers so that you can easily select the best option for your business.
| Energy Supplier | Business Tarrif | Fixed Period | Gas | Electricity |
| --- | --- | --- | --- | --- |
| | Fixed | 4 years | | N/A |
| | Fixed | 3 years | N/A | |
| | Fixed | 4 years | | |
| | Fixed | 3 years | | N/A |
| | Fixed | 4 years | | |
| | Fixed | 3 years | | |
| | Fixed | 4 years | | |
| | Fixed | 3 years | | |
| | Fixed | 4 years | | |
| | Fixed | 3 years | | |
| | Fixed | 4 years | | |
From prices correct as of 01/05/2023, based on 03 profile class electricity meter and annual usage of 25,000 kWh
No surprises with a fixed term business tariff
A fixed term gas and electricity tariff is a contract type that enables a business to create accurate estimates for the cost of its energy consumption. With a fixed term tariff, you will be charged a fixed price per unit for your gas and electricity usage, meaning unit rates stay at an agreed price for the period of your contract.
This option is usually best for smaller businesses. Knowing exactly what your unit energy costs will be allows you to plan and budget precisely, giving you peace of mind because you're protected from price changes during that period.
That's one less stressor to think about whilst running your business, giving you more capacity to focus on the most important business decisions.
On top of a fixed priced unit cost for your gas and/or electricity usage, you will also have to pay a daily standing charge. This is an additional cost and does not affect how much energy your business consumes.
The price you pay for each unit and the standing charge will not change for the duration of your business energy contract. The length of these contracts are generally one to four years.
At the end of your fixed term, you have the option to review your contract and compare your options. You can either choose an automatic renewal offer, change your tariff whilst remaining with the same supplier, or transfer to another business energy company.
Find the best deal for your business by comparing business energy tariffs online and avoid a costly rollover contract using Utility Saving Expert or call 01242 32 31 31 to talk to one of our energy experts.
Staying flexible with a variable rate business tariff
A variable rate business energy tariff is more flexible, depending on the current energy market and the future energy market climate. Like with all energy contracts, variable rate tariffs charge a specific rate per unit for your gas and electricity usage. However, the rates are not fixed and can go up or down in line with market fluctuations.
If you choose a variable rate tariff, you don't have protection against energy price rises. If unit prices increase, your energy bill will be higher in accordance.
On the other hand, if the cost per unit is lower, you could save money by taking advantage of a variable rate tariff. Being comfortable with a little risk is not uncommon for business owners, and although there is a possibility of paying more, there is also the potential to make savings.
It's important to choose a tariff that suits your business. Whilst it's not unusual for energy suppliers to offer fixed prices that are cheaper than their variable tariffs, if you don't want to commit to a fixed term contract, a flexible contract might be the better option for you.
Flexible contracts are ideal for businesses that are looking for a good price, but want a commitment-free, flexible product.
Don't get locked into an expensive tariff. Compare business energy deals online using Utility Saving Expert or contact our team of experts on 01242 32 31 31
Sustainable options with green business energy
Green energy is another term for renewable energy. One common aim for businesses is to develop your green credentials, and a great way to do this is to choose cleaner, greener energy sources for your business.
Renewable options use sustainable energy to power your business with natural sources including solar power, biomass, and wind power. Choosing green business energy could involve switching to a renewable energy source or choosing an option that doesn't use fracking, which is an environmentally damaging way to extract natural gas from the earth.
There are also a number of taxes, schemes and measures to encourage businesses to make sustainable choices, such as the Climate Change Levy. This is a tax that discourages businesses from heavy reliance on fossil fuels in favour of renewable energy.
Additionally, you can take achievable steps to consider your impact on the environment and reduce your carbon footprint, such as teaching your employees to be more energy efficient and making small changes like opting for paperless billing. These choices will not only reduce your energy consumption and reduce waste, they will reduce your energy bills too.
Choosing sustainable sources of energy also has the major benefit of future-proofing your business. Doing your part to fight climate change helps your business to benefit from improved retention of both customers and staff members by connecting with the next generation, who care passionately about the planet.
To find out more about generating your own energy, visit the Energy Saving Trust website for further advice and guidance.
Ready to improve energy efficiency and save money on bills? Compare business energy options using Utility Saving Expert or call our experts on 01242 32 31 31
Why use Utility Saving Expert for business gas & electricity?
Our number one priority is to reduce your energy bills and help save your business money. Whilst other business energy comparison sites are available, none can offer you as much as Utility Saving Expert.
As the first energy comparison site to offer 100% impartial analysis of the commercial energy market, our results reflect up-to-the-minute pricing and the most competitive deals.
Helpful Information:
Ofgem
is the industry regulator for the UK market who provide resolution management services. BEIS helps companies with government related schemes. The
Energy Saving Trust
has pages of excellent advice for saving energy and
Utility Week
report on the industry as a whole.
We go the extra mile and our customers notice, giving us a 5-star rating on Google.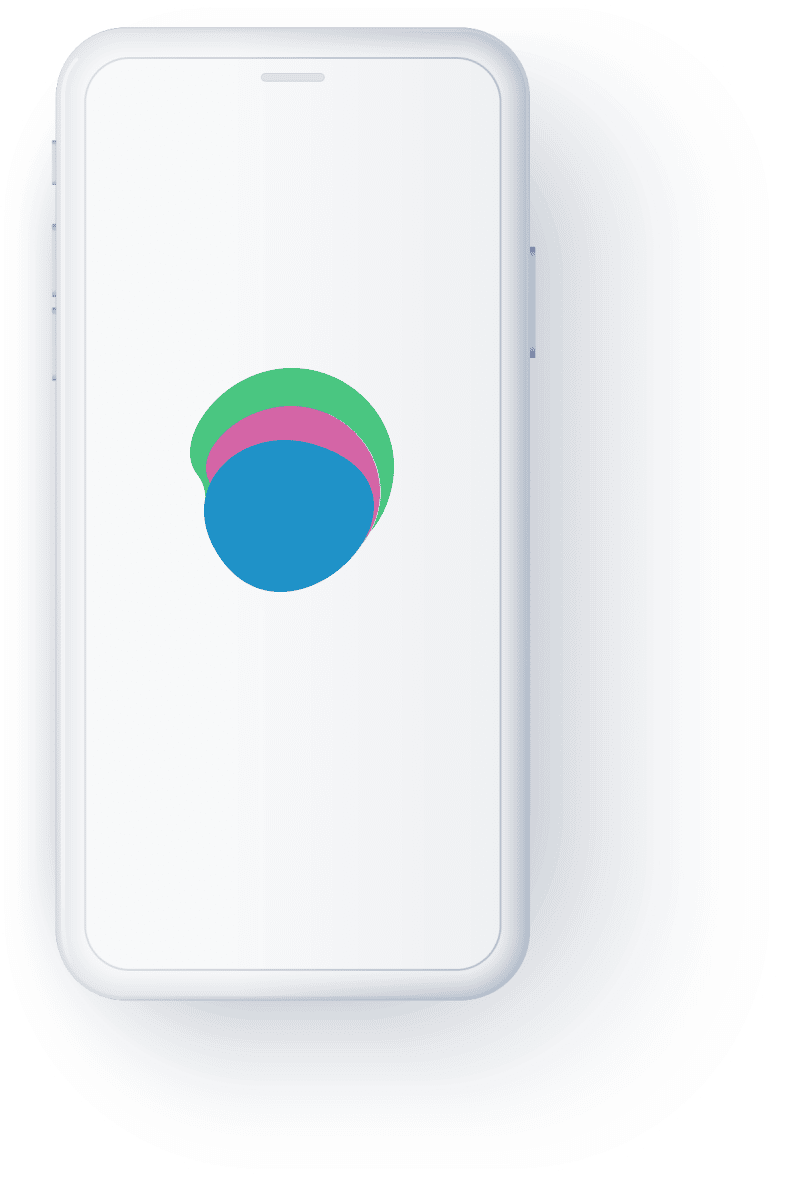 Benefits of using Utility Saving Expert:
Comparing and switching commercial electricity supplier can be done in minutes. The process is straightforward:
Our business energy comparison service is completely free for you with no hidden costs or charges. We pride ourselves on our transparency.
We offer a 100% impartial analysis of the commercial energy market. Our business energy price comparison engine was the first to be 100% impartial.
Our results reflect up-to-the-minute pricing, to deliver your company the best business energy rates available.
Our customer service is second to none and we are there every step of the way.
Because we care, 10% of all our profits go to charity.
We have a wealth of Social Sector experience.
Frequently Asked Questions (FAQs)
How much could I save by switching business energy?
You could save £1,809* per year by comparing and switching your business energy deal through Utility Saving Expert.
Using 100% impartial market analysis, our results show the latest and most competitive rates.
How does switching business energy suppliers work and how long does it take?
The process of switching business energy suppliers is straightforward:
Visit UtilitySavingExpert.com to use the comparison tool
Add information about your business and energy use
Compare the results to find the best commercial energy deal
Confirm you'd like to switch and submit some final details
The energy deals you'll be shown will be tailored to reflect your business needs. Within the search results, you'll find information about the energy providers and estimates of annual and monthly costs for 1- to 5-year contracts.
It takes just a few minutes to complete the comparison online. Once you confirm you want to commit to a new deal, your new gas or electricity supplier manages the switch. They'll even contact with your old supplier so you don't have to.
Business customers won't get the benefit of a 14-day cooling off period, so check you are comfortable with the terms and conditions before you switch.
Within 21 working days, your business energy supply will be switched.
Will my business supply be disrupted?
Your power supply will continue as normal throughout the whole process and you won't experience any downtime whatsoever. You can continue to power your business and premises as usual.
What are the different business tariff options?
Typical business tariffs include the following options:
Fixed term tariff: This is a contract type where you are charged a fixed price per unit for your gas and electricity usage. This means the price you pay for energy is set for the period of your contract.
Variable rate tariff: This is a flexible rate that reflects the energy market climate. The rate you are charged per unit for your gas and electricity usage will go up or down in line with market fluctuations.
Half-hourly meter tariff: With this tariff, you only pay for the energy you use. Half-hourly meters record and submit your energy usage to your supplier, who creates tailored pricing to reflect how your business uses energy.
Green business energy: By choosing green energy deals, you'll use be able to use renewable and sustainable energy sources to power your business, such as solar power, biomass, and wind power.
Can I get charity or not-for-profit business energy?
Some energy providers will offer charities special discounted rates, but all charities and non-profits qualify for certain exemptions and reductions relating to CCL and VAT.
These reductions will not automatically be applied to your energy bills. Let your provider know that you are representing a not-for-profit organisation to start benefiting from these savings. You may also be entitled to claim a rebate for overpayments within the last four years.
Can I get a business energy feed-in tariff?
The Feed-in Tariffs (FIT) scheme was a government programme promoting sustainability that rewards local businesses and residents for generating green energy. The scheme ran for nine years but no longer accepts new applications.
How do I compare business energy suppliers?
You can compare business energy suppliers with Utility Saving Expert. Use our free comparison tool and enter some relevant information about your business, including how much gas or electricity you use.
Click compare and browse through the results. When you've found a competitive deal with a business energy supplier you like, confirm you'd like to switch.
Finally, add some details such as billing information for your new supplier. After this is complete, the rest of the switch will be handled for you.
My business is out of contract, will I be charged more?
If your deal ends before you have switched to a new supplier or negotiated a new rate with your existing energy firm, you may be signed up for an:
out-of-contract rate, or a
rollover contract
Both of these options are expensive. To avoid being moved to an expensive tariff, you should compare and switch your business energy when your contract is over.
What is the Department for Business Energy and Industrial Strategy?
The Department for Business, Energy and Industrial Strategy is part of the UK Government, and contributes to its ambition to create an economy where businesses can invest, innovate and grow.
One of the responsibilities of the Department for Business, Energy and Industrial Strategy is to secure affordable and clean energy supplies.
Can charities and not-for-profile organisations get discounts on business energy?
Charity and not-for-profit organisations can receive their power supply at a reduced rate of 5% VAT, as opposed to the standard rate of 20%, if they use at least 60% of their energy for non-business purposes.
In addition to being entitled to a VAT reduction of 15%, charities and non-profits are also exempt from the Climate Change Levy (CCL), which reduces bills by a further 5%.
Some energy suppliers will also offer deals with special discounts for charities.
What information do I need if I want to switch business energy?
If you want to switch business energy, you will need:
The name of your current gas or electricity supplier
Details of your current commercial energy tariff
Your contract end date
The type of energy supply you are using
How much energy your business consumes
Your meter number
How has coronavirus (COVID-19) impacted business energy?
The coronavirus (COVID-19) pandemic has forced many businesses to shut temporarily, leaving a great deal of business premises empty. Disruptions from COVID-19 have impacted both energy production and demand.
Commenting on how the outbreak has contributed to a reduction in the demand, production and price of oil, PWC shared advice for energy companies who are employing crisis management.
A recent IHS Markit North Sea Industry Trends report stated that North Sea service companies continue to struggle, whereas the IEA reported that renewable power sources have so far demonstrated resilience in the face of the COVID-19 crisis.
Ofgem advises businesses finding it hard to pay their bills to refer to the government guide on financial support for businesses during coronavirus, with information on loans, tax relief and cash grants, including the new Coronavirus Business Interruption Loan Scheme.
You can also compare energy deals to see if switching tariff or energy supplier will be cheaper for your business. It's best to avoid disconnecting your supply because this will incur additional costs, and so will reconnecting your supply in future.
You need to continue to pay your standing charge even if your business is closed. However, if your business is struggling to afford this, you might be able to negotiate with your supplier directly to come to an agreement.
What is green business energy?
Green business energy refers to energy sources that are less harmful to the environment. You might also see these referred to as clean, renewable and sustainable.
If you decide to power your business with natural sources like the sun or the wind, you're using green business energy.
What information do I need to switch business energy?
To see the most accurate deals, you should have the following details to hand before you compare and switch business energy:
Name of gas or electricity provider
Current tariff details
Type of energy supply
Data on business energy consumption
Meter numbers
The date your contract is due to end
It's a good idea to refer to a recent energy bill, but you can always start your search using estimates if you don't have access to your commercial bills at the moment.
What should I do if I am moving business premises?
If your business is moving to a new commercial space, make contact with your commercial energy provider at least one month before your moving date. This gives them time to start the process of transferring or cancelling your supply. You will be billed until your moving date.
Compare energy deals using our comparison system to find a new deal that offers the best value for money for your business.
Your supplier will ask for information such as:
Moving date
Meter reading (on the day of your move)
Forwarding address
Contact details for your landlord or the new owners
If you prefer, you can ask your current provider to continue supplying your business with energy in your new location.
What are half hourly meters and how do they work?
Some businesses use half hourly (HH) electricity metering to manage their energy consumption, which is especially beneficial if they use a lot of power.
These meters send precise readings to electricity suppliers every 30 minutes. They are sometimes referred to as business smart meters or 00 meters.
The data captured by half hourly meters is so detailed that they offer valuable insight into how your business consumes energy, so you can identify the activities or time of day associated with increased usage. This is helpful for both business process analysis and improving energy efficiency.
Half hourly meters are cost effective because you only pay for the energy you use.
What type of energy do UK businesses use?
The UK energy consumption tables show that the most common types of energy in the UK are:
Natural gas
Electricity
Petrol
Bioenergy and waste
In 2020, the share from renewable energy generation exceeded 40 per cent for the first time. Coal production recently reached a record low.
How do I found out when my energy contract ends?
To find out when your energy contract ends, you can call or email your business energy supplier. You may also be able to find these details by checking a past bill or logging into an online portal.
You can start comparing business energy deals when your current contract enters its switching window. Depending on your deal, this may be between one to six months before your contract ends.
Although you can look for a new contract during this time, you can't actually switch supply until your existing commercial energy contract ends.
Which UK businesses use the most energy?
The type of UK businesses that use the most energy are:
Commercial and miscellaneous services (14,615 ktoe)
Public administration (5,579 ktoe)
Manufacturing and industrial services (3,615 ktoe)
Chemical manufacturing (3,502 ktoe)
Food, drink and tobacco manufacturing (2,967 ktoe)
Mineral products manufacturing (2,582 ktoe)
Printing and publishing (1,831 ktoe)
Agriculture (1,505 ktoe)
Mechanical engineering (1,513 ktoe)
Iron, steel and metal manufacturing (1,497 ktoe)
This data was gathered by energy supplier Gazprom Energy in their January 2021 report on the industries, sectors and businesses that use the most energy.