Business Energy Comparison
Compare Business Energy Prices, Suppliers & kWh Rates
We work with a panel of trusted business energy suppliers, so you can switch with confidence.
Compare business energy prices
See how much you could save in 60 seconds!
or call now on 01242 323 131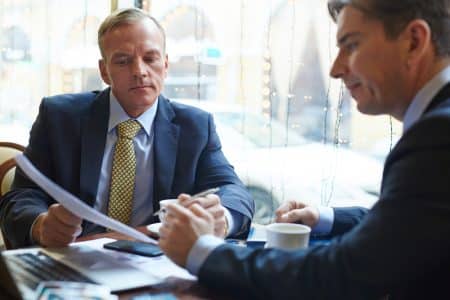 Why switch
business energy

suppliers?

Staying loyal to your current energy supplier might seem like the straightforward choice. However, it's not always the most financially savvy one. When fixed-rate deals lapse, suppliers often transition businesses to their pricier out-of-contract rates.

What's more, many energy providers reserve their most competitive offers for new customers. This leaves their long-standing clientele paying more than they should. Even if you renegotiate a new contract with your current supplier, there's a chance another provider has an even better offer on the table.

It's not just about chasing the lowest rates. The energy market has its share of turbulence. Numerous suppliers have faced financial challenges in recent years. This volatility has left many businesses stranded with suppliers they didn't choose, often at less-than-favourable rates.

That's why it's crucial to partner with a provider that offers competitive rates. But they should also have the stability and track record to navigate the market's ups and downs.

This is where our expertise comes into play. We collaborate with a select group of reputable energy suppliers. This ensures you get both excellent rates and dependable service.

Thousands of UK businesses trust us annually to compare energy deals. Our combination of cutting-edge technology and seasoned experts simplifies the switching process. Whether you're considering a new supplier or renegotiating with your current one, we're here to secure the best possible deal for your business.
How our business energy comparison service works
Enter your business details in our form. If you need help or have questions, call our energy experts on 01242 32 31 31.
We'll show you a list of business energy quotes and tariffs that fit your needs.
Look over the options and choose the one you like. Your new supplier will handle the switch.
In 4-6 weeks, the switch will be complete. Sit back and enjoy the savings on your next energy bill.
Compare commercial energy quotes online
Who is the best energy supplier for your business?
Choosing the right energy supplier for your business isn't just about cost; it's about finding a provider that understands your needs, offers reliable service, and can adapt to the changing energy landscape.
Supplier reputation and stability
In an unpredictable energy market, the reliability of a supplier is crucial. It's worth choosing suppliers with a history of consistent service and financial stability. Over the years, some suppliers have faced challenges, leaving businesses with unexpected rate hikes, or having to find a new supplier altogether.
Range of suppliers
We've partnered with a broad range of energy suppliers to ensure every business finds its match. Here are some of the suppliers on our list:
If your business has a high energy demand, we offer specialised services, from tailored procurement strategies to detailed bill assessments. We also have a wider range of providers for such businesses:
Independent and green energy suppliers
Beyond the big names, there's a world of emerging brands that often bring innovative offerings, competitive rates, and excellent customer service. If sustainability is on your agenda, many of these suppliers champion green energy, sourcing power from renewable methods and even offering eco-friendly gas options.
Tailored solutions for your business
Your energy needs are as unique as your business. It's essential to understand the variety of tariffs out there, from fixed-term contracts that lock in a rate to more flexible options that can adapt to market changes.
Support and expertise
Navigating the energy market can feel overwhelming. Our team is here to simplify things, offering guidance, answering questions, and ensuring you're always getting value for money.
Government initiatives
The UK government often introduces schemes to support businesses with their energy costs. One such initiative is the Energy Bills Discount Scheme, which can provide some financial relief, especially if rising energy bills are a concern.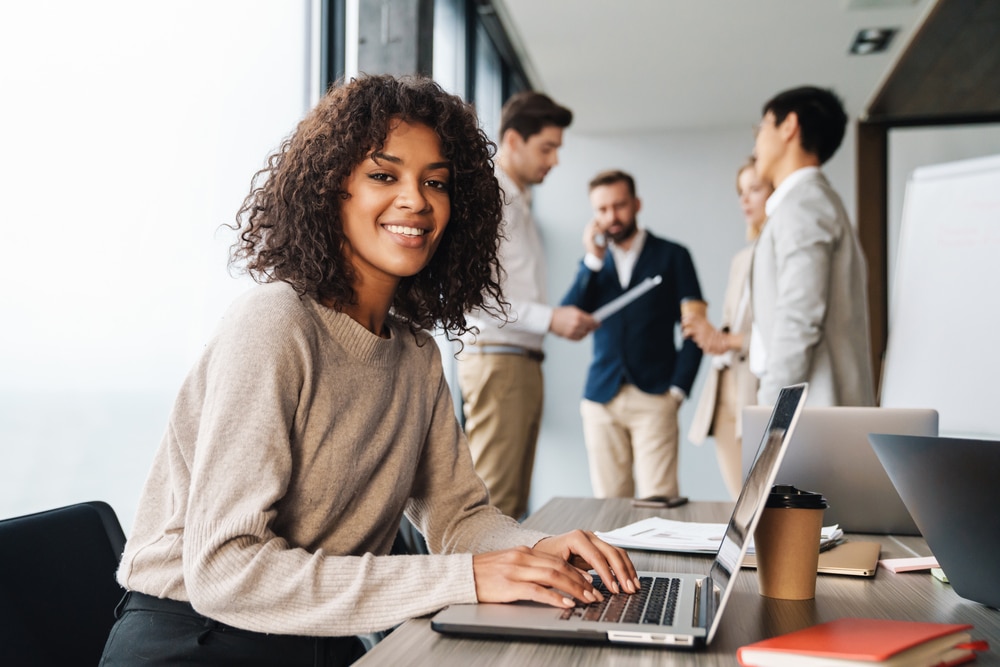 Who are the big six energy suppliers?
The term "Big Six" refers to the six dominant and long-standing energy suppliers in the UK market. These suppliers have been at the forefront of the energy industry for years and have garnered significant market share. Here's a breakdown of the Big Six:
| Supplier | Parent/Group |
| --- | --- |
| British Gas | Centrica |
| EDF | EDF Group |
| Eon | E.ON Group |
| Npower | RWE Group |
| ScottishPower | Iberdrola Group |
| SSE | SSE Group |
While the big six continue to hold a significant portion of the market, it's worth noting that there's been a surge in challenger brands in recent years. These emerging suppliers are steadily gaining ground, offering competitive rates and innovative services.
The reputation and size of the Big Six often give businesses a sense of security when considering a switch. However, it's essential to remember that bigger doesn't always equate to better. It's always a good idea to explore all options, big or small, to ensure you're getting the best deal and service for your business.
Compare commercial energy quotes online
What are the latest business energy rates?
When searching for the most competitive business energy rates, it's beneficial to understand the rates that businesses of a similar size to yours are currently paying for their gas and electricity. This can provide a benchmark and help ensure you're getting a fair deal.
To give you a clearer picture, we've compiled the average business gas and business electricity prices for 2023:
Latest business gas rates in 2023
| Business size | Gas unit price per kWh | Gas daily standing charge |
| --- | --- | --- |
| Micro Business | 10.0p | 96.4p |
| Small Business | 9.5p | 58.1p |
| Medium Business | 9.0p | 94.3p |
| Large Business | 8.7p | 116.7p |
Latest business electricity rates in 2023
| Business size | Electricity unit price per kWh | Electricity daily standing charge |
| --- | --- | --- |
| Micro Business | 29.4p | 55.5p |
| Small Business | 28.6p | 79.2p |
| Medium Business | 28.8p | 89.0p |
| Large Business | 28.1p | 94.7p |
Please bear in mind that these rates can vary based on factors like your meter type and business location. The prices you're quoted might differ from these averages. The figures provided represent the average unit rates and standing charges observed for each business size during a specific period in 2023. Rates do not include any potential discounts from schemes like the Energy Bills Discount Scheme.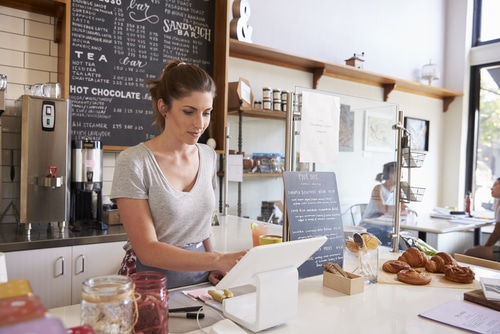 How much energy does the average business use?
The amount of energy a business consumes largely depends on its size and the nature of its operations. However, to provide a general understanding of the typical energy usage for businesses, we've compiled the average energy consumption figures for both small to medium enterprises (SMEs) and larger businesses:
| Business Size | Average Gas Usage (kWh/year) | Average Electricity Usage (kWh/year) |
| --- | --- | --- |
| Micro businesses | 10,000 | 15,000 |
| Small Businesses | 25,000 | 25,000 |
| Medium-sized Businesses | 45,000 | 50,000 |
| Large Businesses | More than 65,000 | More than 50,000 |
Microbusinesses
These are the smallest type of businesses, often operated by a single person or a few individuals. On average, they consume around 10,000 kWh of gas and up to 15,000 kWh of electricity annually.
Small Businesses
Slightly larger than microbusinesses, small businesses typically use around 25,000 kWh of gas and up to 25,000 kWh of electricity each year.
Medium-sized Businesses
These businesses have a larger operational scale and, as a result, consume an average of 45,000 kWh of gas and up to 50,000 kWh of electricity annually.
Large Businesses
The most energy-intensive of the lot, large businesses can consume more than 65,000 kWh of gas and over 50,000 kWh of electricity in a year.
It's essential to note that these figures are average estimates. The actual energy consumption for a business can vary based on several factors, including its operational hours, the nature of its work, the efficiency of its equipment, and more.
For a more detailed understanding tailored to your business, it's always a good idea to consult with our energy experts or use tools that can provide insights based on your specific needs and operations.
What is an average business energy bill?
The cost of your business energy bill is influenced by various factors, including the type of deal you're on, your energy consumption patterns, the energy efficiency of your premises, and even the location of your business. However, to provide a general idea of what businesses might expect to pay, here are some average estimates based on business size:
| Business Size | Estimated Annual Gas Bill | Estimated Annual Electricity Bill |
| --- | --- | --- |
| Micro Business | £1,352 (based on annual usage of 10,000kWh) | £3,143 (based on annual usage of 10,000kWh) |
| Small Business | £2,350 (based on annual usage of 22,500kWh) | £6,724 (based on annual usage of 22,500kWh) |
| Medium Business | £4,619 (based on annual usage of 47,500kWh) | £14,005 (based on annual usage of 47,500kWh) |
| Large Business | £6,081 (based on annual usage of 65,000kWh) | £15,801 (based on annual usage of 55,000kWh) |
It's essential to note that these are just average figures. The actual rates and bill size can vary depending on your meter type, business location, and other factors. The prices you're quoted might differ from these averages.
For a more detailed understanding of business energy bills and how they're calculated, you might consider checking our guide on understanding business energy bills. Always remember to compare different suppliers and deals to ensure you're getting the most value for your money.
Compare commercial energy quotes online
What support is the government offering for high business energy bills?
The UK government has rolled out schemes to aid businesses grappling with escalating energy bills. These initiatives focus on providing discounts on unit rates for specific non-domestic gas and electricity contracts.
What is the Energy Bills Discount Scheme
Launching on April 1, 2023, the Energy Bills Discount Scheme will replace the Energy Bill Relief Scheme. This isn't a business energy price cap but offers discounts on the unit rate for contracts inked on or after December 1, 2021, covering variable, deemed, and out-of-contract rates. The scheme's duration is 12 months.
Key aspects:
Discounts are granted when rates are below a set threshold.
A baseline rate exists, determining the lowest possible discounted rate. Rates nearing this baseline might only receive a partial discount.
It remains prudent to compare business energy suppliers to lock in the most competitive rates. Opting for a fixed deal can insulate businesses from price fluctuations and avert the shift to typically higher out-of-contract rates.
Eligibility for the Energy Bills Discount Scheme
The scheme is accessible to:
Entities on a fixed non-domestic energy contract from December 1, 2021, onwards.
New fixed-rate, deemed, out-of-contract, or variable-rate contracts.
Large enterprises on flexible purchase contracts, especially those classified under the Energy Trade Intensive Industries.
However, conditions apply:
Rates below the government's threshold disqualify businesses.
Only a partial discount is granted if the full amount isn't necessary to align rates with the government threshold.
Discount and threshold rates
| Business Type | Energy Source | Discount | Threshold |
| --- | --- | --- | --- |
| Most Businesses | Gas | Approx. £0.00697 (0.7p per kWh) | 10.70p per kWh |
| | Electricity | £0.01961 (2.0p per kWh) | 30.20p per kWh |
| Energy Trade Intensive Industries | Gas | 4.0p | 9.9p per kWh |
| | Electricity | 8.9p | 18.5p per kWh |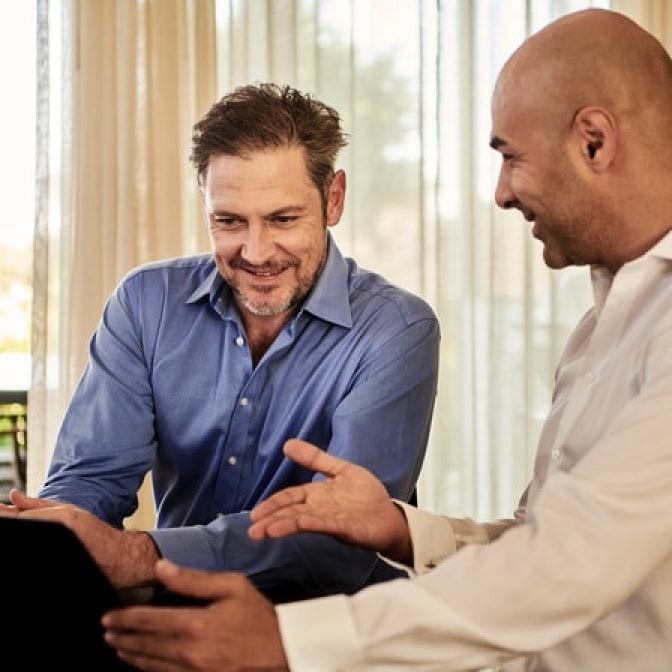 What types of business energy tariffs are available?
Businesses have a variety of energy deals to choose from, tailored to their unique needs and consumption patterns.
The main types of business energy tariffs include:
Fixed-term business gas and electricity tariffs
Blend and extend tariffs
Flex approach tariffs
Pass-through tariffs
Now, let's delve deeper into each type:
Fixed-term business gas and electricity tariffs
With a fixed-term tariff, businesses agree to pay a set price for energy for a specific duration, often ranging from one to five years. This type of deal provides budget certainty as businesses are shielded from price hikes during the contract term. However, they won't benefit from potential price drops either.
Blend and extend tariffs
Blend and extend tariffs offer a middle ground. If energy prices drop, businesses can blend the rate from their current contract with a new, lower rate and then extend the contract duration. This approach provides some flexibility while still offering price protection.
Flex approach tariffs
For businesses with a higher risk tolerance, flex approach tariffs can be appealing. Prices are set monthly, quarterly, or annually based on market rates. While there's potential for savings when market prices are low, there's also a risk of higher costs when prices spike.
Pass-through tariffs
In a pass-through tariff, while the energy unit rate might be fixed, other charges like network fees or green levies are passed directly to the business. This can result in variable monthly bills, but it offers transparency as businesses can see exactly what they're paying for.
Who is the cheapest business energy supplier?
Determining the cheapest business energy supplier can be a bit challenging as prices fluctuate based on various factors, including market conditions, regional differences, and consumption levels. However, based on our latest data as of October 2023, here's a breakdown of some of the suppliers and their respective rates:
| Supplier | Electricity Unit Price (p/per kWh) | Gas Unit Price (p/per kWh) |
| --- | --- | --- |
| EDF | 29.8p | 10.3p |
| British Gas | 32.6p | 10.1p |
| Opus Energy | 26.6p | N/A |
| ScottishPower | 28.3p | 9p |
| BG Lite | 32p | 9.5p |
| Valda Energy | 29.8p | 9.7p |
| Smartest Energy | 28.9p | 8.5p |
While the table provides a snapshot of the current rates, the actual cheapest supplier for your business may vary based on your specific needs and consumption patterns.
It's always a good idea to compare business energy suppliers to find the most suitable and cost-effective option for your business.
Furthermore, business energy prices have been on a decline, with unit rates dropping every month since October 2022. The average cheapest price has decreased from almost 80p per kWh in October 2022 to just under 28p in October 2023, resulting in significant savings for businesses.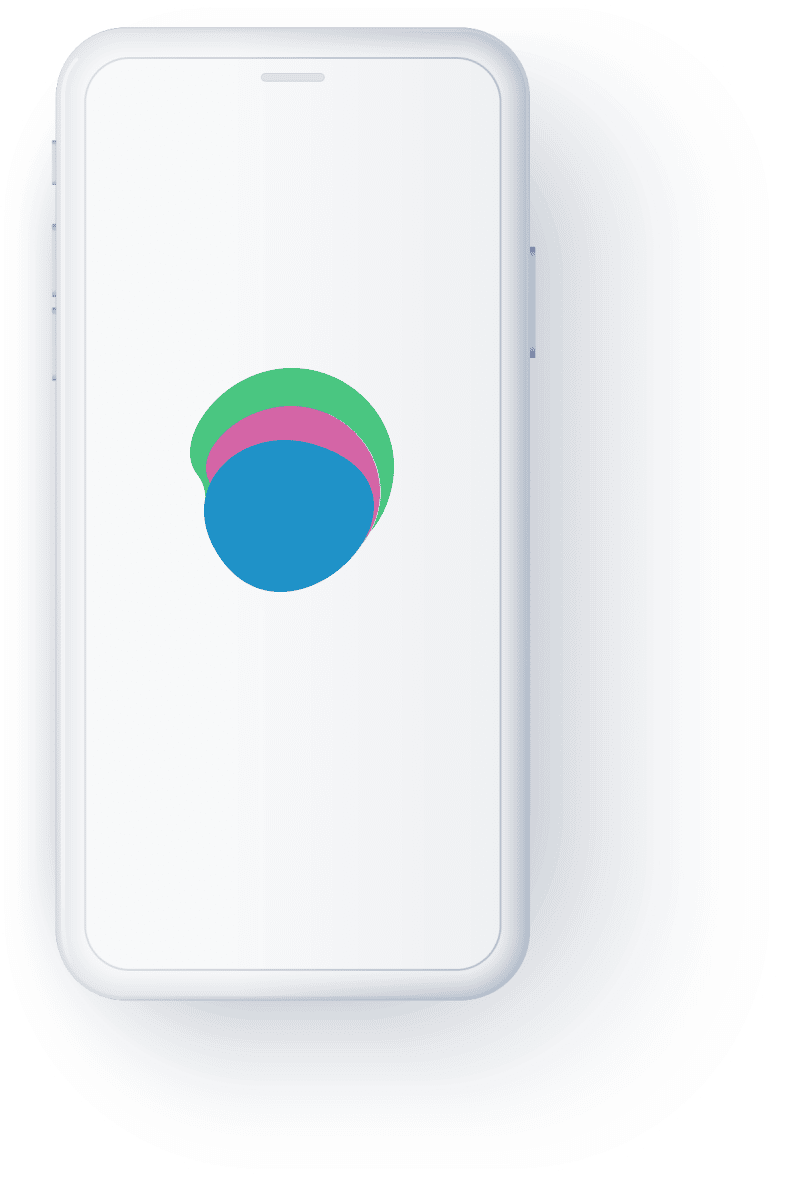 Benefits of using Utility Saving Expert:
Comparing and switching commercial electricity supplier can be done in minutes. The process is straightforward:
Our business energy comparison service is completely free for you with no hidden costs or charges. We pride ourselves on our transparency.
We offer a 100% impartial analysis of the commercial energy market. Our business energy price comparison engine was the first to be 100% impartial.
Our results reflect up-to-the-minute pricing, to deliver your company the best business energy rates available.
Our customer service is second to none and we are there every step of the way.
Because we care, 10% of all our profits go to charity.
We have a wealth of Social Sector experience.
Frequently Asked Questions (FAQs)
What is the Climate Change Levy (CCL)?
The Climate Change Levy is an eco-conscious tax applied to all UK businesses that use energy. This particular tax is designed to encourage heightened energy efficiency. Every business operating within the UK has the option to engage in the Climate Change Agreement Scheme.
This initiative offers them the advantage of reduced levy rates, thereby providing not only an environmental incentive but also a financial one.
| Taxable commodity | Electricity (£ per kilowatt hour (kWh) | Gas (£ per kWh) |
| --- | --- | --- |
| Rate from 1 April 2022 | 0.00775 | 0.00568 |
| Rate from 1 April 2023 | 0.00775 | 0.00672 |
| Rate from 1 April 2024 | 0.00775 | 0.00775 |
Are the any discounts available?
Yes. Charitable and non-profit organisations can benefit from a 5% reduction on their energy bills, a significant saving from the standard rate of 20%. Additionally, additional discount maybe available for those who opt to pay through direct debit. All discounts are subject to eligibility.
Why have business energy prices been higher than usual?
In 2023, while business energy costs have slightly declined, they are still considerably higher than average, largely due to the ongoing conflict in Ukraine. Here's an in-depth look at how this distant turmoil affects business energy prices:
Reliance on Russian Gas: Europe has become heavily reliant on affordable natural gas from Russia over the past two decades. As the largest gas producer globally, Russia exports the majority of its gas to Europe through pipelines.
Economic Sanctions: The Ukraine conflict has resulted in economic sanctions between the West and Russia, significantly restricting the gas supply to Europe. This shortfall has led Europe to resort to more expensive imports of Liquid Natural Gas (LNG) from the Middle East and America, consequently driving up the wholesale gas price.
Conversion of Gas to Electricity: The UK's National Grid depends on imported natural gas from Europe, which is transformed into electricity using gas-fired power stations. Therefore, any increase in gas prices directly affects the cost of electricity.
In the first half of 2023, business energy costs have somewhat lessened due to a relatively mild winter, along with European companies adapting to use gas more efficiently and boosting their renewable electricity production.
What is the role of the Energy Supply Ombudsman?
The Energy Supply Ombudsman, officially known as the Ombudsman Services: Energy, is an independent entity in the UK tasked with resolving disputes between consumers and energy sector companies. This free and unbiased service assists customers who have been unsuccessful in resolving their complaints with their energy supplier or network operator.
The Energy Supply Ombudsman handles a variety of complaints, including billing disputes, energy meter issues, switching problems, and customer service concerns, among others.
If a consumer has an issue with their energy service, they should initially attempt to rectify it directly with the energy company. If the problem persists without resolution for eight weeks, or if the consumer receives a deadlock letter, they can escalate their complaint to the Energy Supply Ombudsman.
Upon receiving a complaint, the Ombudsman will investigate and make a decision based on evidence from both parties. If the consumer accepts the Ombudsman's decision, it is binding for the company involved. This means the company must follow the Ombudsman's recommendations, which could include issuing an apology, taking corrective measures, or providing a financial award.
The Energy Supply Ombudsman is authorized by the Office of Gas and Electricity Markets (Ofgem), the UK regulator, and its services are provided free of charge to consumers.
What distinguishes business energy from domestic energy?
Business and domestic energy contracts differ in several respects. The main difference lies in their contract structures – business energy contracts are generally more stringent, with substantial penalties for early termination.
This is because business energy providers acquire specific amounts of gas and electricity based on the anticipated needs for each business contract. Businesses usually consume more energy, hence if a contract is terminated prematurely, the provider could suffer losses if the costs aren't appropriately covered.
Conversely, domestic energy switching is relatively easier due to lower consumption levels. Moreover, these contracts often become more flexible after the fixed-rate term concludes.
Can I consolidate energy billing if I own multiple properties?
Yes, you absolutely can. By using a multi-site meter, you can conveniently merge your business energy costs into a single invoice. This allows you to manage the gas and electricity bills for all your properties under one energy contract.
A multi-site meter is an effective solution for business owners, as it streamlines administrative tasks and offers potential cost savings by eliminating the necessity of managing multiple energy contracts.
How much could I save by switching business energy?
You could save £1,401* per year by comparing and switching your business energy deal through Utility Saving Expert.
Using 100% impartial market analysis, our results show the latest and most competitive rates.
How does switching business energy suppliers work and how long does it take?
The process of switching business energy suppliers is straightforward:
Visit UtilitySavingExpert.com to use the comparison tool
Add information about your business and energy use
Compare the results to find the best commercial energy deal
Confirm you'd like to switch and submit some final details
The energy deals you'll be shown will be tailored to reflect your business needs. Within the search results, you'll find information about the energy providers and estimates of annual and monthly costs for 1- to 5-year contracts.
It takes just a few minutes to complete the comparison online. Once you confirm you want to commit to a new deal, your new gas or electricity supplier manages the switch. They'll even contact with your old supplier so you don't have to.
Business customers won't get the benefit of a 14-day cooling off period, so check you are comfortable with the terms and conditions before you switch.
Within 21 working days, your business energy supply will be switched.
Will my business supply be disrupted?
Your power supply will continue as normal throughout the whole process and you won't experience any downtime whatsoever. You can continue to power your business and premises as usual.
What are the different business tariff options?
Typical business tariffs include the following options:
Fixed term tariff: This is a contract type where you are charged a fixed price per unit for your gas and electricity usage. This means the price you pay for energy is set for the period of your contract.
Variable rate tariff: This is a flexible rate that reflects the energy market climate. The rate you are charged per unit for your gas and electricity usage will go up or down in line with market fluctuations.
Half-hourly meter tariff: With this tariff, you only pay for the energy you use. Half-hourly meters record and submit your energy usage to your supplier, who creates tailored pricing to reflect how your business uses energy.
Green business energy: By choosing green energy deals, you'll use be able to use renewable and sustainable energy sources to power your business, such as solar power, biomass, and wind power.
Can I get charity or not-for-profit business energy?
Some energy providers will offer charities special discounted rates, but all charities and non-profits qualify for certain exemptions and reductions relating to CCL and VAT.
These reductions will not automatically be applied to your energy bills. Let your provider know that you are representing a not-for-profit organisation to start benefiting from these savings. You may also be entitled to claim a rebate for overpayments within the last four years.
Can I get a business energy feed-in tariff?
The Feed-in Tariffs (FIT) scheme was a government programme promoting sustainability that rewards local businesses and residents for generating green energy. The scheme ran for nine years but no longer accepts new applications.
How do I compare business energy suppliers?
You can compare business energy suppliers with Utility Saving Expert. Use our free comparison tool and enter some relevant information about your business, including how much gas or electricity you use.
Click compare and browse through the results. When you've found a competitive deal with a business energy supplier you like, confirm you'd like to switch.
Finally, add some details such as billing information for your new supplier. After this is complete, the rest of the switch will be handled for you.
My business is out of contract, will I be charged more?
If your deal ends before you have switched to a new supplier or negotiated a new rate with your existing energy firm, you may be signed up for an:
out-of-contract rate, or a
rollover contract
Both of these options are expensive. To avoid being moved to an expensive tariff, you should compare and switch your business energy when your contract is over.
What is the Department for Business Energy and Industrial Strategy?
The Department for Business, Energy and Industrial Strategy is part of the UK Government, and contributes to its ambition to create an economy where businesses can invest, innovate and grow.
One of the responsibilities of the Department for Business, Energy and Industrial Strategy is to secure affordable and clean energy supplies.
Can charities and not-for-profile organisations get discounts on business energy?
Charity and not-for-profit organisations can receive their power supply at a reduced rate of 5% VAT, as opposed to the standard rate of 20%, if they use at least 60% of their energy for non-business purposes.
In addition to being entitled to a VAT reduction of 15%, charities and non-profits are also exempt from the Climate Change Levy (CCL), which reduces bills by a further 5%.
Some energy suppliers will also offer deals with special discounts for charities.
What information do I need if I want to switch business energy?
If you want to switch business energy, you will need:
The name of your current gas or electricity supplier
Details of your current commercial energy tariff
Your contract end date
The type of energy supply you are using
How much energy your business consumes
Your meter number
How has coronavirus (COVID-19) impacted business energy?
The coronavirus (COVID-19) pandemic has forced many businesses to shut temporarily, leaving a great deal of business premises empty. Disruptions from COVID-19 have impacted both energy production and demand.
Commenting on how the outbreak has contributed to a reduction in the demand, production and price of oil, PWC shared advice for energy companies who are employing crisis management.
A recent IHS Markit North Sea Industry Trends report stated that North Sea service companies continue to struggle, whereas the IEA reported that renewable power sources have so far demonstrated resilience in the face of the COVID-19 crisis.
Ofgem advises businesses finding it hard to pay their bills to refer to the government guide on financial support for businesses during coronavirus, with information on loans, tax relief and cash grants, including the new Coronavirus Business Interruption Loan Scheme.
You can also compare energy deals to see if switching tariff or energy supplier will be cheaper for your business. It's best to avoid disconnecting your supply because this will incur additional costs, and so will reconnecting your supply in future.
You need to continue to pay your standing charge even if your business is closed. However, if your business is struggling to afford this, you might be able to negotiate with your supplier directly to come to an agreement.
What is green business energy?
Green business energy refers to energy sources that are less harmful to the environment. You might also see these referred to as clean, renewable and sustainable.
If you decide to power your business with natural sources like the sun or the wind, you're using green business energy.
What information do I need to switch business energy?
To see the most accurate deals, you should have the following details to hand before you compare and switch business energy:
Name of gas or electricity provider
Current tariff details
Type of energy supply
Data on business energy consumption
Meter numbers
The date your contract is due to end
It's a good idea to refer to a recent energy bill, but you can always start your search using estimates if you don't have access to your commercial bills at the moment.
What should I do if I am moving business premises?
If your business is moving to a new commercial space, make contact with your commercial energy provider at least one month before your moving date. This gives them time to start the process of transferring or cancelling your supply. You will be billed until your moving date.
Compare energy deals using our comparison system to find a new deal that offers the best value for money for your business.
Your supplier will ask for information such as:
Moving date
Meter reading (on the day of your move)
Forwarding address
Contact details for your landlord or the new owners
If you prefer, you can ask your current provider to continue supplying your business with energy in your new location.
What are half hourly meters and how do they work?
Some businesses use half hourly (HH) electricity metering to manage their energy consumption, which is especially beneficial if they use a lot of power.
These meters send precise readings to electricity suppliers every 30 minutes. They are sometimes referred to as business smart meters or 00 meters.
The data captured by half hourly meters is so detailed that they offer valuable insight into how your business consumes energy, so you can identify the activities or time of day associated with increased usage. This is helpful for both business process analysis and improving energy efficiency.
Half hourly meters are cost effective because you only pay for the energy you use.
What type of energy do UK businesses use?
The UK energy consumption tables show that the most common types of energy in the UK are:
Natural gas
Electricity
Petrol
Bioenergy and waste
In 2020, the share from renewable energy generation exceeded 40 per cent for the first time. Coal production recently reached a record low.
How do I found out when my energy contract ends?
To find out when your energy contract ends, you can call or email your business energy supplier. You may also be able to find these details by checking a past bill or logging into an online portal.
You can start comparing business energy deals when your current contract enters its switching window. Depending on your deal, this may be between one to six months before your contract ends.
Although you can look for a new contract during this time, you can't actually switch supply until your existing commercial energy contract ends.
Which UK businesses use the most energy?
The type of UK businesses that use the most energy are:
Commercial and miscellaneous services (14,615 ktoe)
Public administration (5,579 ktoe)
Manufacturing and industrial services (3,615 ktoe)
Chemical manufacturing (3,502 ktoe)
Food, drink and tobacco manufacturing (2,967 ktoe)
Mineral products manufacturing (2,582 ktoe)
Printing and publishing (1,831 ktoe)
Agriculture (1,505 ktoe)
Mechanical engineering (1,513 ktoe)
Iron, steel and metal manufacturing (1,497 ktoe)
This data was gathered by energy supplier Gazprom Energy in their January 2021 report on the industries, sectors and businesses that use the most energy.