Energy Comparison
Compare, switch & save money on your home energy bills
Find a cheaper energy deal today with our free to use energy comparison service
Compare energy prices
See how much you could save in 60 seconds!
Could you benefit from a
cheaper energy deal

?

Do you know for certain that you're on the most cost-effective energy tariff for your household? Energy comparison platforms compare every available energy supplier on the market and allow you to make an informed decision about the type of tariff, provider and energy source which is best for you.

Many households in the UK are wasting money by overpaying on their gas and electricity bills, solely because they haven't undertaken any energy comparison to ensure that they're on a cost-effective plan. Often, people believe that it is too complicated or time-consuming to compare available energy prices: but this simply isn't true!

In 2020, 6 million customers decided to switch gas and electricity supplier: and you could join them! By using our energy comparison tool today, you can compare energy prices from energy suppliers available in your local area, and find yourself a cheaper deal than your current plan.

Before you switch, we'll help you to understand the different types of tariffs available, so you can pick the best type of deal for you. Perhaps you want a dual fuel tariff to keep things simple, or you're interested in reducing your carbon footprint and want a green energy supplier?

What's more, with our handy energy saving tips, you can ensure your home is energy efficient: saving you even more money on your gas and electricity each month.

Read our guide on cheaper gas and electric suppliers
---
The different types of energy deals
Dual fuel tariff
Rather than having two separate gas and electricity bills, a dual fuel energy plan will combine your energy prices so you have one bill, and one point of contact for any energy queries. Often, dual fuel rates will come with a discount attached, as you're providing the energy supplier with double the amount of business. However, this discount can be small in comparison to the size of the bill.
A dual tariff could work out more expensive than having two separate energy suppliers, as energy market prices are constantly fluctuating, so it's always worth comparing market rates to ensure you're getting a good deal.
The main benefits of choosing a dual fuel energy deal tend to be that it's less hassle, and you'll have one point of contact for your energy supplier: making any issues with your bill, the supplier or service easier to manage.
However, not all energy suppliers provide both gas and electricity, so by limiting yourself to a dual fuel deal, you may be missing out on some fantastic savings! For this reason, it's really important that you don't feel required to choose this tariff and make sure to compare energy prices before you switch.
If you're unsure as to whether you're currently on a dual fuel tariff, the first thing to do is to check who your energy supplier is for your gas and electricity. If you have the same provider for both, chances are you're on a dual fuel deal: but to be certain, check your latest bill, which should specify your tariff type.
Fixed-rate tariff
If you like to be certain about how much you'll be spending on gas and electricity each month, then a fixed-rate tariff could be the energy deal for you. Put simply, a fixed-rate or fixed-price energy tariff allows you to lock in a set price at the start of your contract, so you will pay the same price per kWh of energy for the entire duration of the contract (which is usually between 12 to 24 months).
Fixed-price tariffs were created so that customers had a secure option when choosing a new energy supplier, and wouldn't have to endure a fluctuating marketplace. Wholesale energy prices are changing constantly and it can be a slightly volatile marketplace: meaning that prices can fall and increase without much warning.
By having a fixed-price contract with your energy supplier, you have an agreed rate which you will pay each month per kWh of energy used in your household. Despite offering some stability, this doesn't mean that your monthly energy bills will always be the same: they will still vary depending on the amount of energy you use each month!
Fixed-rate or standard-variable contracts will suit different households in different ways. Some of the benefits of fixed-price tariffs include:
They are usually cheaper than other variable rates
You can protect yourself from unexpected price increases in the energy market
You can have more control over your monthly spending, as you're able to more firmly predict your monthly gas and electricity bill
There are however some disadvantages to fixed-rate contracts, which include:
Being locked into a 12 or 24-month contract (you will have to pay an exit fee if you wish to leave early)
Not benefiting from any decreases in energy market rates – gas and electricity prices can fall as quickly as they rise!
Standard variable tariff
Standard variable tariffs, otherwise known as SVTs, are usually a suppliers default option for an energy deal, meaning that when your current agreement ends, you could find yourself automatically placed on an SVT.
According to OfGem, the government regulator for gas and electricity, as of October 2016 around 19 million domestic energy accounts were on SVTs, and therefore potentially missing out on significant gas and electricity savings from different types of energy deals. If you don't compare energy suppliers after your deal ends, you could find yourself in this situation too.
When you're on a standard variable tariff, the price you pay per kWh of energy can fluctuate based on market rates, meaning that with this type of energy deal there is no price guarantee month-to-month. Often, a standard variable tariff is actually the most expensive type of tariff offered by an energy supplier, which means they're often not the most cost-effective energy deals.
The key benefit of being on a standard variable rate is the flexibility it provides, as you're not tied into any time specified contract and are free to switch energy supplier at any time. As well as this, you can benefit from low market prices for energy as your rate will be dependent on current market fluctuations.
As demonstrated, many people find themselves on SVTs without realising, and could find themselves a much better deal with another energy supplier: or even with the same supplier on a different plan. Make sure you're aware of when your current energy plan ends, and use our energy comparison service to switch energy supplier before you unknowingly end up on an expensive SVT.
Green energy tariff
Many homeowners are consciously making more sustainable decisions in their everyday lives and choosing green energy can be a great way to reduce your carbon footprint. Green energy tariffs promise minimal impact on the environment, as the energy supplied is sourced from environmentally friendly sources, such as renewable energy outputs like wind and solar power.
There has been an increase in demand from environmentally conscious consumers, which has led to an increase in green energy tariffs being offered by energy suppliers. Now that there is more market competition in the green energy space, prices have decreased: meaning you no longer have to pay such a high premium for eco-friendly energy.
But what does choosing a green energy plan actually mean? By selecting a green tariff, it will mean that the energy you buy is 'matched' by purchases of renewable energy that your energy supplier makes on your behalf. Your supplier should be able to provide specific details about their green energy plans, such as where they purchase the energy from on your behalf.
When selecting a green energy tariff, it's worth looking out for the OfGem Green Energy Certification which ensures that energy suppliers are compliant with the regulations for sustainable energy. You can compare price points for green energy using our comparison tool, to see how much it would cost your household to go green.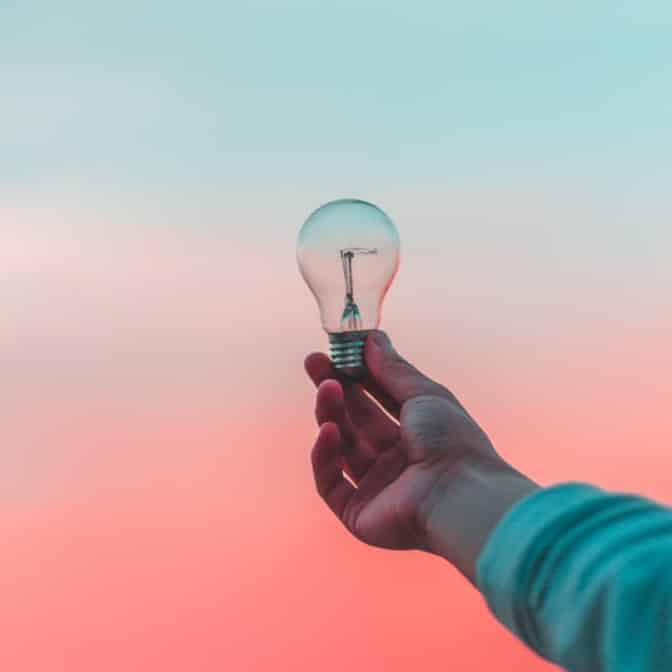 Why energy comparison is important
There's many reasons why comparing your energy suppliers is important. We've outlined some of the key points below:
Save money
The key reason you should undertake an energy comparison before deciding on any gas and electricity plan or deal is that it could save you a lot of money. You should be able to choose the best possible deal for your gas and electricity plan, and not be forking out more than necessary to run your home.
If you're looking to switch energy supplier to find the cheapest tariff possible, you can read our guide to finding the cheapest energy supplier. With our energy comparison service, it couldn't be easier to find the best value deal for your household.
There are a few key reasons why you might want to compare energy prices to save money:
If you've recently moved to a new home
If your old energy tariff is about to end or has recently ended
If you've discovered you've been placed on an automatic standard variable rate
All you need to compare energy prices is your postcode and one of your latest energy bills: we can take care of the rest. Switching energy supplier could save you hundreds of pounds per year, so there really is no reason not to compare.
Go green
An increasingly frequent reason that people choose to compare energy suppliers is growing consumer interest in green energy. Making more sustainable choices in day-to-day life, such as having a green energy plan for your household, can be a fantastic way of reducing your carbon footprint.
Many consumers have become more environmentally conscious, and want to ensure that their gas and electricity are coming from renewable, eco-friendly sources. For many, this means that they switch energy suppliers in order to find a green energy provider.
Our energy comparison tool allows you to compare the wide variety of green energy tariffs available on the market so that you can make an informed decision about which policy to choose. You can compare green energy prices with non-green policies, to see how much it would cost your household per month to go green.
If you've already decided to go green, you can specifically compare the different green tariffs available for gas and electricity suppliers. There is an increasing market demand for sustainable energy suppliers, which has led to some fantastic deals on green energy. Comparing before you go green lets you make the best decision, for your energy bills and the planet!
Get better service
For many consumers, choosing a provider who they trust to provide them with excellent customer service is an important factor when choosing a new gas or electricity supplier. If you've had a bad experience with your current provider, you should look for a dependable brand which has a good customer care rating when switching energy supplier.
Having the best gas and electricity policy is not just about being cost-effective: it's important that if you have any problems with your account, your energy supplier will be on hand to help in a timely and effective manner.
When you use our energy comparison tool, we provide you with a provider's 'supplier rating': these ratings are from real people who have switched (using our services) to this supplier. If you want to ensure you'll get the best service throughout the duration of your policy, make sure you choose a gas or electricity provider with a high supplier rating.
Compare Business Electricity Prices, Suppliers & kWh Rates
How to reduce the cost of your energy bills
If you're looking to save money on your gas and electricity bills each year, it's important to make sure you're not wasting unnecessary energy in the day-to-day running of your household: as well as ensuring you compare and switch!
The Energy Saving Trust has some useful, in-depth guides to saving energy in your household, but we'll talk you through a few key activities which can make a real difference in reducing your energy bills.
Switch off appliances
Many people are unaware as to just how much energy can be wasted by leaving appliances on standby. In fact, it's predicted that the average UK household wastes £35 per year by not switching off appliances: and some predictions are even higher!
But what does 'standby' even mean? You may have turned your TV or games console off with the remote, but standby energy is still being used unless you switch these appliances off at the wall.
There are some key offenders in the everyday household that consume extreme amounts of energy even when not in use. These include, but are not limited to, broadband modems, broadband routers, television sets, smart speakers, phones, stereos and games consoles and even desktop computers.
Games consoles can be particularly good at wasting energy, as users – especially children – often leave them in idle mode, which in fact consumes almost as much energy as when they are in use and being played.
Although you may not think about switching these appliances off as they are in use multiple times throughout the day, you could save money (and reduce your carbon footprint) by making sure they're switched off, due to the amount of energy these appliances waste every day.
There are a few easy tricks that can help you to turn off your appliances in a time-efficient way. For example, handy devices, such as this standby remote control, can allow you to switch all your appliances off at once whenever you leave the house.
Alternatively, you could keep all key-offenders, such as your TV, set-top box and games console, plugged into one extension lead, so you simply need to switch off one plug when leaving the house or going to bed.
Get a timer
In addition to other good practices for saving energy, using timer controls in your household can help to reduce your monthly gas and electricity bills. These controls allow you to set guidelines for how long home appliances, including lights and electronic devices, are switched on and in use.
Timers can be compatible with a wide range of home devices, and can save you both time and money: less faffing every time you leave the house or go to bed, and less money wasted on gas and electricity!
There are a number of ways timers can be incorporated into your household, including:
With outdoor lighting, to ensure lights switch off and on automatically at times set by you.
Integrated with household appliances such as TVs, games consoles, washer dryers, computers, and broadband modems, so that they have a fixed daytime and overnight schedule. Most of these devices are normally inactive at night, so this can be a convenient way to save energy.
With device charging stations, to ensure that once your device is fully charged no more energy is unnecessarily wasted.
Despite being a small initial investment, there are some really useful timers on the market that can help you to easily reduce your energy bills, and be more eco-friendly in the process.
Insulate your home
Having good home insulation is key to keeping your energy consumption as low as possible, as it reduces the amount of warmth that escapes from your home through windows, doors, roofs and walls: heat that you've paid for through your heating bills!
There are many simple yet effective ways that you can insulate your home, reducing your carbon footprint and saving you money in the process. Even small fixes could lead to significant savings: for example, you could save up to £20 per year by fitting your hot water cylinder with an insulating jacket!
Another easy fix can be to draught-proof your home. Carrying out draught-proofing around key areas such as windows, doors, and open chimneys can lead to significant energy savings, as well as helping to keep your home warm and cosy in the winter months.
If you're good at basic DIY, it's very easy to draught-proof your home yourself. The Energy Saving Trust has some handy guides on how to draught-proof specific areas of your home, including windows, doors, chimneys, floorboards, loft hatches, pipework, and cracks in walls.
It's also important to ensure that your walls and ceiling are efficiently insulated. Most homes built after the 1990s will have cavity wall insulation, but if your home is older than this it's worth checking that you have appropriate wall insulation installed. It's also crucial that your loft is fully insulated: you can lose 25% of the heat from your home through a badly insulated roof.
Ensuring your home is sufficiently insulated is really important. It will save you money, ensure your home stays warm and cosy throughout the winter, and reduce your household carbon emissions.
Use energy-efficient lightbulbs
Using energy-efficient lightbulbs should be a key switch for any household looking to reduce their energy bills. Old incandescent bulbs are extremely inefficient, as up to 90% of the energy that they use is wasted as heat, costing you more money and generating a lot of carbon emissions.
New energy-saving lightbulbs use less energy to emit the same amount of light as traditional bulbs. The latest energy-saving lightbulb, and by far the most common, is the light-emitting diode, otherwise known as an LED. An LED converts over 90% of its energy into light, making its energy efficiency incredibly high.
Despite having a slightly higher initial price, LED lightbulbs have a much longer lifespan than traditional incandescent bulbs: in fact, they can last up to 34 years, in comparison to the filament bulbs disappointing 1.4-year lifespan.
Energy-saving lightbulbs are eco-friendly, long-lasting and efficient, making them a simple and obvious swap for any household that wants to reduce its electricity prices.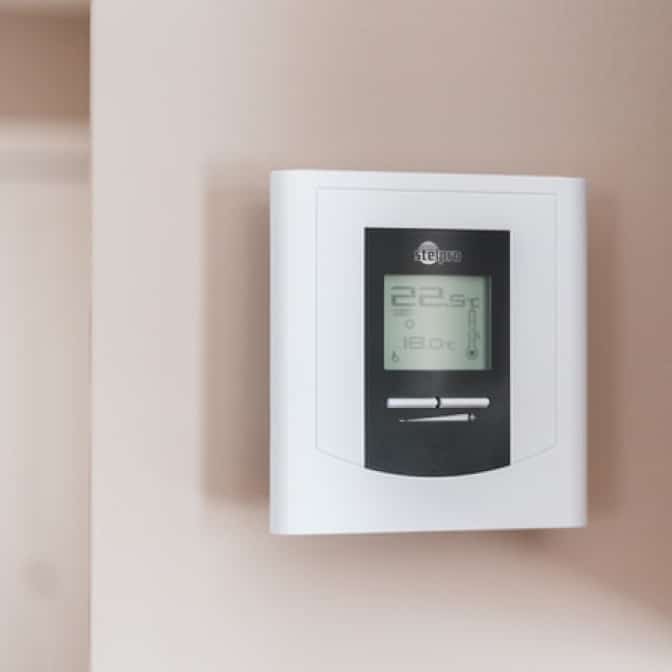 How to switch energy suppliers
Switching energy suppliers could save you money, get you better customer service or even allow you to reduce your carbon footprint. Many people believe that it's too complicated or time-consuming to compare energy suppliers before deciding on a new tariff: but this simply isn't true!
By using our energy comparison tool, you can compare gas and electricity prices for your household at the click of a button. All you need is your postcode and a copy of your recent energy bill to get started! If you don't have a copy of your paper bill, you can log into your energy suppliers website or app to view your latest electronic bill.
To begin, visit
Utility Saving Expert
to access our comparison tool. Here you can enter your postcode: it's important that you provide an accurate postcode as gas and electricity prices can vary depending on the region, and some providers only serve certain locations.
After you've entered your postcode, you will be asked to provide some information about your current household energy usage. This is where having your most recent bill to hand will be helpful: it lets you establish how much energy you used previously, so you can estimate how much you are likely to use in the future.
Once you've entered these details, you will be presented with your comparison results. You can filter these results based on a variety of categories such as the type of tariff, the specific energy supplier and the payment method.
For example, you can choose to only view dual fuel tariffs or find the best energy supplier for renewable sources. You can also judge your selection of energy deals based on their supplier rating if you're looking for the best energy supplier for customer service.
After you've reviewed your results, you can choose the perfect energy plan for your household, and confirm your switch! Once you've selected to proceed with a deal, you'll be prompted to enter some more personal information: after this, we'll take care of the rest.
Your new supplier will take care of the switch, including letting your current supplier know. What's more, with the energy switch guarantee, you can rest assured that you'll experience no disruption to your gas and electricity supply. It really is that simple to switch to a new energy deal.
Compare Business Electricity Prices, Suppliers & kWh Rates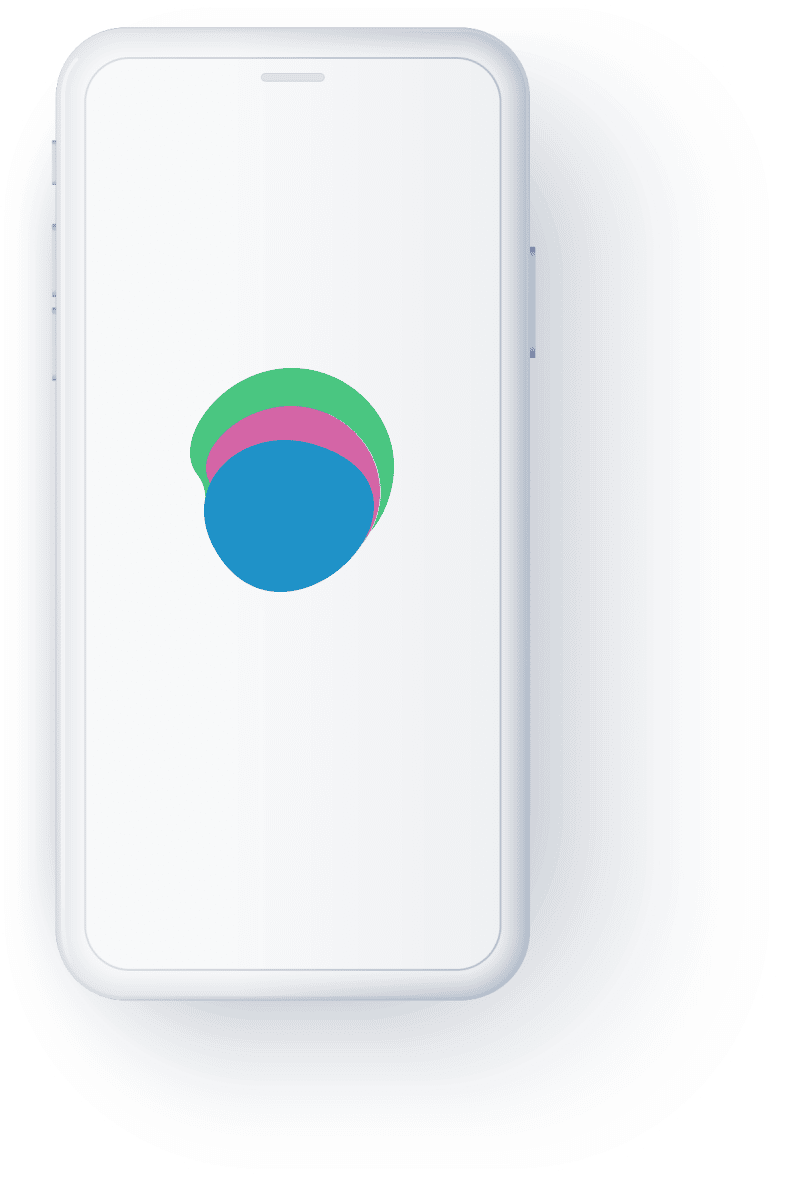 Compare energy prices with Utility Saving Expert
Before you switch, make sure you compare gas and electricity prices with Utility Saving Expert: you could save up to £450.42 on your energy bills by using our energy comparison service!
Here are a few reasons why you should use our service to compare and switch:
Our comparison tool is completely free to use, with no purchase obligation.
We are OfGem accredited, so you can compare with confidence.
Our service is simple and easy to use: all you need is your postcode and a copy of your latest energy bill.
We donate 10% of our yearly net profits to fighting fuel poverty, so you will be helping good causes when you choose to switch with us.
We are dedicated to helping our customers make financial savings and choose the perfect plan for their household needs. By switching suppliers through Utility Saving Expert, you can be certain that you're in safe hands. We will provide you with all the information needed to make an informed decision about your energy supplier, and then take care of the rest.
What factors can affect the cost of car insurance premiums?
Car insurance providers will calculate your premium based on how much of a risk you pose for them. Some criteria and factors they might take into account include:
Your occupation
Your annual mileage
The amount of voluntary excess you're able to pay
Your age and level of driving experience
Your driving history
Where you leave your car parked overnight
Any other drivers you want to insure
The insurer will collect all this information and provide you with a quote based on your answers.
Is car insurance a legal requirement?
Yes, car insurance is a legal requirement in the UK. There's no question about whether or not you need car insurance—you must be insured to drive a car, motorcycle, or any other type of vehicle in the UK.
Third-party-only cover is the minimum legal requirement. However, other factors will affect the type of insurance you need. For example, if you require business cover or you plan to drive in or outside the EU.
Driving without insurance is illegal, and can put you at serious risk of fines, prosecution, and penalties on your license (IN10). If you're involved in a collision without insurance, you'll be liable to pay for any damage you cause.
What is the difference between compulsory excess and voluntary excess?
Compulsory excess is applied to your insurance policy no matter what. This type of excess is decided and applied by the insurance provider, and is often set higher for younger or less experienced drivers.
Voluntary excess refers to the amount of excess you're willing to pay. Voluntary excess can help people to get cheaper car insurance. It's a good idea to look into how voluntary excess will affect the policy cost to help you secure a price that's comfortable and affordable for you.
Can I insure more than one car on the same insurance policy?
It's possible to insure more than one car on the same policy with multi-car insurance.
Multi-car insurance policies allow you to access the same level of cover and features as a single-car policy and reduces costs for the second vehicle. This kind of policy can cover up to five vehicles, as long as they're registered at one address.
If you require multi-car insurance, be sure to compare different policies to find the best price on this type of insurance.
What types of cars can be insured?
The type of cars covered by an insurance policy depends on the insurance company and the type of policy in question.
There is a range of vehicle insurance policies for cars, vans, motorbikes, caravans, and other types of vehicles. As well as standard vehicle cover, most insurance providers offer special insurance policies designed to meet motorists' specific needs. Some examples of specialist cover include:
Multi-car insurance: Covers multiple vehicles registered at the same address.
Classic car insurance: Specialised insurance tailored to suit the specific needs of vintage vehicles.
Taxi insurance: Insurance tailored specifically to taxis.
Temporary car insurance: Short-term cover, typically limited to 28 days.
Test-driving insurance: Provides protection for drivers' test-driving vehicles.