Navigating the UK Energy Regulation Maze: A Must-Know for Businesses
The UK energy market is an intricate web of regulations and governing bodies, all working in tandem to ensure a sustainable and equitable landscape for businesses and consumers alike.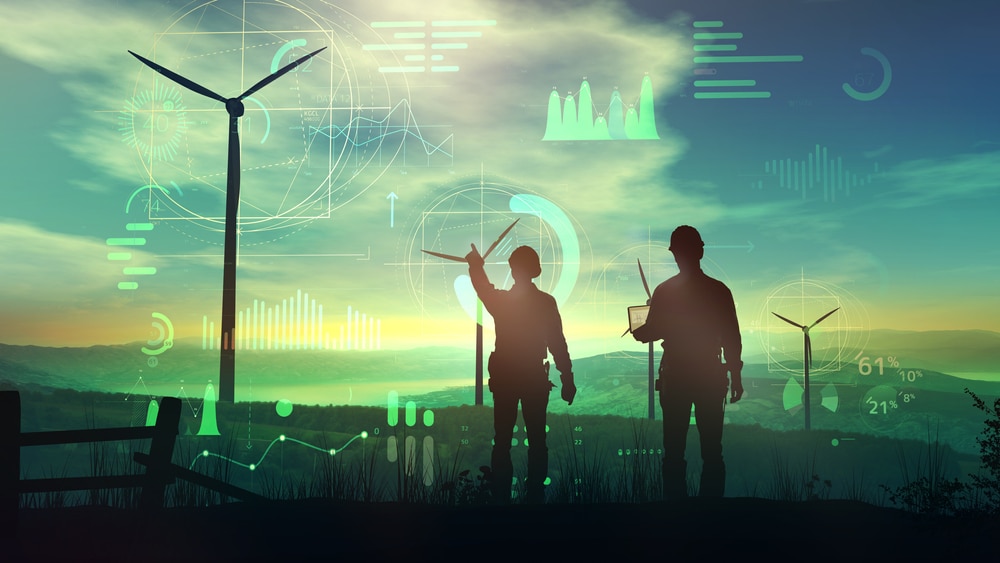 Introduction: Understanding the Energy Regulation Landscape in the UK
Unravelling this puzzle is vital for companies seeking to optimise their energy management strategies and stay ahead in today's competitive environment.
Key players in the UK energy industry include organisations such as Ofgem (Office of Gas and Electricity Markets) and BEIS (Department for Business, Energy & Industrial Strategy), which oversee the regulation and monitoring of energy providers. By staying informed about their initiatives, businesses can adapt swiftly to regulatory changes that may impact business energy tariffs, contracts, and overall operations.
Understanding the importance of these regulations is crucial for businesses aiming to balance costs, efficiency, and sustainability. Regulatory shifts may result in fluctuations in business electricity prices or introduce new incentives that could influence your bottom line. Staying abreast of such changes enables your business to make proactive decisions, ensuring long-term success amidst a constantly evolving landscape.
Smart energy solutions go hand-in-hand with effective regulation; together, they shape the future of business energy management. In a world where environmental concerns are paramount, investing in renewable sources and embracing smart technologies is no longer optional—it's imperative.
Now is the time for businesses to delve into the UK's complex energy regulation landscape. Understanding governing bodies' roles and tracking regulatory changes will unlock new opportunities to streamline your operations, reduce costs, and contribute to a greener future.
Compare Business Energy Prices, Suppliers & Rates
Enhancing Operational Efficiency to Comply with Energy Regulations
Is your business prepared for the tidal wave of energy regulations? Fear not, as we unveil the secrets to enhancing your operational efficiency and aligning with regulatory standards. Unlock a world of sustainable success, cost savings, and compliance like never before!
Firstly, identify areas of energy waste within your business operations. Are there machines running idle, lights left on unnecessarily or outdated systems draining resources? Pinpoint these culprits and take control of your energy consumption.
Next, implement energy-saving measures to transform your business into an efficient powerhouse. Consider motion-sensor lighting, optimised HVAC systems, or innovative insulation techniques to reduce costs and boost performance.
Invest in smart energy solutions and cutting-edge technologies that will catapult your business into the elite realm of sustainability. These innovations, from smart metres to IoT devices, will provide you with vital data to optimise energy usage further.
By embracing energy efficiency, you pave the way towards regulatory compliance and a greener future. Not only are you contributing to environmental preservation, but you are also reaping the rewards of lower costs and enhanced reputation.
Finally, relentlessly monitor and manage your energy consumption to stay ahead of regulatory changes. Anticipate market shifts and adjust your strategies accordingly – agility is the key to thriving in this ever-evolving landscape.
Like what you're reading? Get more in our monthly newsletter!
Get the latest news and articles straight to your inbox from Utility Saving Expert
Protecting Your Business from Energy Market Fluctuations and Price Hikes
As a business owner, you're all too aware of the risks associated with energy price volatility. To shield your operations from these fluctuations and their potential impact on your bottom line, it's time to embrace strategic hedging techniques.
Hedging strategies, such as diversifying energy sources or procuring long-term contracts, help manage energy costs by reducing exposure to market fluctuations. Mastering the art of fixed and variable energy contracts is essential in mitigating risk, as each offers distinct advantages tailored to diverse business needs. Fixed contracts provide stability amidst turbulent markets, while variable contracts allow flexibility in capitalising on favourable market conditions.
Developing contingency plans for unexpected energy price hikes ensures your business remains resilient during challenging times. By analysing historical data and monitoring global trends, you can anticipate potential disruptions and adjust your operations accordingly. Preparation is paramount; equip yourself with backup plans to maintain a competitive edge even in the most demanding circumstances.
Staying informed about energy market trends and regulatory changes is non-negotiable for businesses striving for success. Knowledge is power – by arming yourself with valuable insights, you'll be able to make well-informed decisions that safeguard your business against market uncertainties.
Preparing for the Future: Adapting to Evolving Energy Regulations
Are you ready to ride the wave of change in the energy landscape? Embrace the future by tapping into renewable energy sources, investing in sustainable technologies, and balancing your budgetary needs with environmental responsibilities. Behold, a world of opportunity for long-term savings and regulatory compliance awaits!
Renewable energy sources such as solar, wind, and biomass are the driving forces behind meeting future regulatory requirements. As regulations evolve, incorporating these clean alternatives into your energy portfolio showcases your commitment to sustainability and ensures you stay ahead of the curve.
Investing in sustainable energy solutions and innovative technologies is a smart move for businesses seeking long-term savings. Adopting energy-efficient lighting, smart metres, or IoT devices reduces energy consumption and enhances operational efficiency.
Striking the right balance between budgetary needs and environmental responsibilities may seem challenging; however, it's within arm's reach with a proactive approach to energy management and regulatory compliance. By prioritising eco-friendly solutions, you demonstrate your commitment to a greener future while optimising financial outcomes.
How can I ensure my business stays compliant with evolving energy regulations?
Stay informed about market trends, invest in renewable energy sources, adopt sustainable solutions, and proactively manage your energy consumption.
What role do renewable energy sources play in future regulatory compliance?
Renewable sources like solar, wind, or biomass are vital for meeting regulatory benchmarks while contributing to environmental preservation.
How can I balance my budgetary needs with environmental responsibilities?
Adopt cost-effective sustainable technologies while maintaining a proactive approach to energy management and regulatory compliance.