The Role of Renewable Energy in UK Business Energy Tariffs
In today's rapidly evolving business landscape, renewable energy has emerged as a pivotal force reshaping the UK's economic environment. As businesses strive to reduce costs and enhance financial stability, renewable energy sources have become essential catalysts for transformation.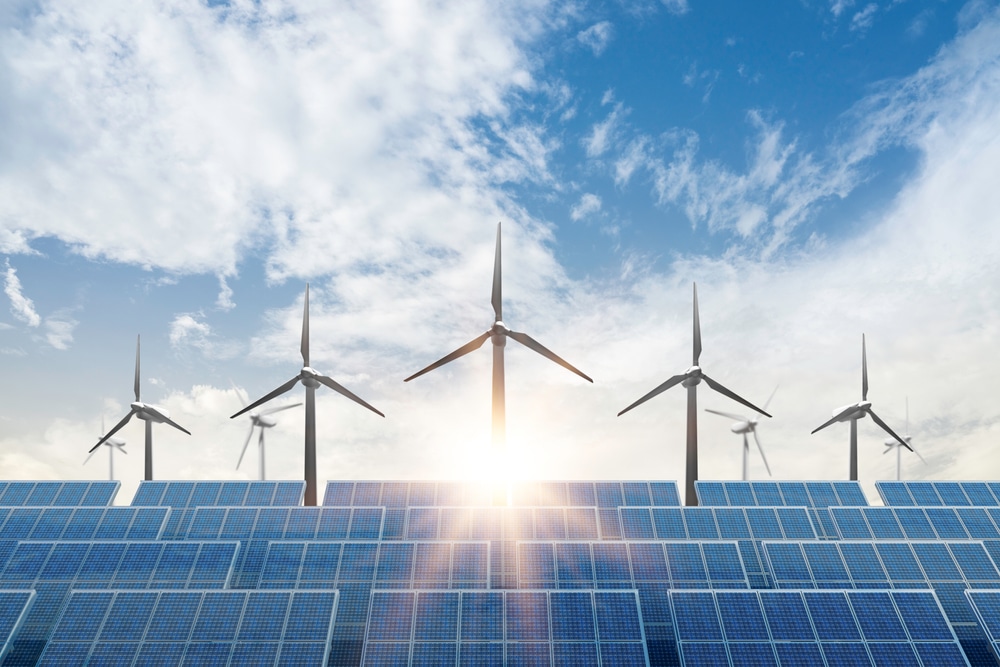 Introduction: Harnessing the Power of Renewable Energy in the UK Business Landscape
Why are environmentally responsible and sustainable practices so vital? By embracing green energy solutions, companies reduce their carbon footprint and demonstrate a commitment to preserving our planet for future generations. This dedication to sustainability bolsters the brand reputation and attracts eco-conscious customers, driving growth and fostering long-term success.
Rate protection, risk management, and energy efficiency lie at the heart of the renewable revolution. Businesses that invest in these areas can unlock a treasure trove of benefits designed to propel them towards their goals.
Imagine navigating uncharted waters with a skilled navigator at your side – that's the power of renewable energy solutions guiding your enterprise through uncertainty and change.
With an unwavering focus on long-term strategic planning, businesses can harness renewable technology to fortify their financial foundations and confidently navigate tumultuous economic seas.
Let us embark on a journey of exploration and discovery, charting a course towards a brighter future powered by clean, green energy solutions tailored to meet the unique demands of UK businesses.
Compare Business Energy Prices, Suppliers & Rates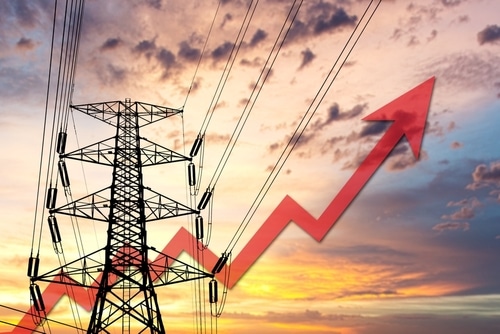 Fixed Rate Tariffs and Renewable Energy: A Winning Combination for UK Businesses
In the unpredictable world of energy markets, fixed-rate tariffs offer a beacon of stability and financial security. By locking in a consistent price per unit of energy for an agreed period, businesses can breathe easy knowing they have reliable rate protection and budget predictability.
But why not go one step further? Imagine coupling this stability with the power of renewable energy sources. By choosing green energy for your fixed rate tariffs, you secure your financial future and take strides towards environmental responsibility and sustainability.
In the bustling UK market, you'll find a plethora of renewable energy fixed-rate tariffs designed to cater to businesses' unique needs. From solar-powered solutions to wind-generated electricity, there's never been a more opportune time to make the switch and embrace the renewable revolution.
What's more, government incentives are playing a pivotal role in promoting renewable energy tariffs. With schemes such as feed-in tariffs, grants, and tax reliefs supporting eco-conscious businesses, it's clear that the UK government is committed to fostering a greener future.
So why wait? Opting for fixed-rate tariffs backed by renewable energy will safeguard your business against market volatility and demonstrate your unwavering commitment to preserving our planet. It's time to seize this extraordinary opportunity and unlock unparalleled financial and environmental benefits for your UK business today!
Risk Management with Renewable Energy: A Game Changer for UK Businesses
In an era of uncertainty and volatility, risk management becomes paramount for businesses seeking to thrive. Renewable energy sources play a pivotal role in reducing risk exposure, ensuring companies can confidently navigate the unpredictable tides of the energy market.
Hedging strategies and price caps serve as life rafts for risk-averse businesses, allowing them to mitigate against sudden price fluctuations. Integrating renewable energy into your hedging arsenal can protect your bottom line and contribute to a more sustainable future – a double-edged sword of financial security and environmental responsibility.
Imagine facing a stormy sea with a fortress built on solid ground – that's the impact of renewable energy on disaster preparedness and backup energy solutions. As traditional power grids become increasingly vulnerable to disruptions, businesses can harness the reliability of renewable sources to ensure they remain operational in times of crisis.
Compliance with energy regulations and standards is a crucial aspect of risk management in the renewable sector. By aligning your business practices with these guidelines, you demonstrate your commitment to ethical operations whilst protecting yourself from potential penalties or reputational damage.
Fusing renewable energy and risk management strategies is like sailing towards a brighter horizon – one where financial stability and ecological harmony coexist. With the winds of change blowing in favour of sustainability, there's never been a better time for UK businesses to set sail towards this promising destination.
Like what you're reading? Get more in our monthly newsletter!
Get the latest news and articles straight to your inbox from Utility Saving Expert
Optimising Energy Usage with Renewable Energy Solutions: Unleashing the Power of Green Efficiency
In the competitive world of business, energy efficiency is paramount. Imagine having an expert by your side, guiding you through the maze of energy consumption and helping you uncover hidden treasures of savings and sustainability. That's what expert consultation services offer – a comprehensive evaluation and improvement plan tailored to your needs.
Don't you wish you could have real-time insights into your energy usage? With cutting-edge monitoring tools, you can easily track consumption patterns and identify areas for improvement. It's like having X-ray vision, revealing the secrets hidden within your energy data.
How do you fare against industry standards? Energy benchmarking services provide valuable comparisons that help you gauge your company's performance. It's like standing on a podium, seeing where you excel and where there's room for growth.
Let's not forget the role renewable energy certificates and feed-in tariffs play in promoting energy efficiency. These incentives reward businesses for adopting sustainable practices, making it easier than ever to embrace green solutions. It's as if Mother Nature herself is applauding your efforts to preserve her precious resources.
By harnessing the power of renewable energy solutions, businesses can optimise their energy consumption and unlock unparalleled benefits.
Embracing Sustainability and Corporate Social Responsibility: The Key to Unlocking Business Success
Imagine a world where businesses harmoniously coexist with nature, driving prosperity while preserving our planet's precious resources. This vision is attainable through the adoption of renewable energy in business energy tariffs and a steadfast commitment to corporate social responsibility. Are you ready to be part of this transformative movement?
By incorporating renewable energy sources, businesses can significantly reduce their carbon footprint, bolstering their environmental credentials. But the benefits don't stop there; embracing green solutions also leads to enhanced operational efficiency, productivity, and innovation. Picture your enterprise as a well-oiled machine powered by clean energy and fuelled by forward-thinking ambition.
A responsible business also seizes opportunities to support community initiatives and embrace sustainable practices, forming strong bonds within its ecosystem. Envision your company as a beacon of hope, radiating positivity and inspiring change within its sphere of influence.
Attracting environmentally conscious customers is another enticing advantage of prioritising sustainability. In an increasingly eco-aware world, differentiating from competitors becomes crucial for success. What if your business could be that shining star among the multitude of enterprises, standing out as a champion for both success and sustainability?
Fusing renewable energy solutions with corporate social responsibility creates a powerful synergy that drives financial growth and environmental stewardship. By embarking on this journey, your business will secure its future and contribute to the betterment of our planet – a win-win situation too compelling to overlook.
Adopting Renewable Energy: A Vital Element for Achieving Business Sustainability and Success
The tides of change are surging within the UK business landscape, with renewable energy taking centre stage as an indispensable aspect of energy tariffs. Astute businesses are realising the potential for cost savings, risk reduction, and improved financial stability that accompanies the adoption of green power sources.
In a world of ever-increasing environmental awareness, the long-term benefits of embracing renewable energy and sustainability far outweigh any short-term challenges. By investing in clean energy sources, businesses can significantly reduce their carbon footprint and contribute to the fight against climate change. This proactive stance bolsters a company's reputation and attracts environmentally conscious customers who value corporate social responsibility.
As more UK businesses recognise the immense benefits of adopting renewable energy tariffs and providers, there is an unprecedented opportunity to lead by example and inspire others to follow suit. The collective impact of numerous businesses making this transition will create a ripple effect, driving positive change across entire industries.
So, why wait? Now is the time for action! By joining the ranks of pioneers who have already embraced renewable energy solutions, your business can secure its future and play a vital role in creating a greener, more sustainable world for generations to come.
What are the main renewable energy sources available for UK businesses?
UK businesses can tap into a variety of renewable energy sources, including solar power, wind energy, hydroelectric power, biomass, and geothermal energy. These sustainable alternatives to traditional fossil fuels provide an eco-friendly way to power your business while contributing to a greener future.
How can renewable energy help in reducing energy costs for businesses?
Renewable energy solutions offer long-term cost savings by reducing reliance on fluctuating fossil fuel prices. Additionally, government incentives and schemes like feed-in tariffs and renewable heat incentives reward businesses that adopt green practices, further enhancing their financial stability.
What are some examples of UK renewable energy incentives and schemes?
The UK offers numerous incentives to promote renewable energy adoption among businesses. Some notable examples include:
– Feed-in Tariffs (FITs): Financial rewards for generating electricity from renewable sources.
– Renewable Heat Incentive (RHI): Encourages the use of renewable heat technologies by providing financial support.
– Contract for Difference (CfD): Aims to stimulate investment in low-carbon electricity generation by guaranteeing a fixed price for business electricity produced from renewable sources.
How can businesses ensure compliance with renewable energy regulations and standards?
To ensure compliance, businesses must stay updated on current regulations and industry standards. This includes adhering to environmental legislation, obtaining necessary permits, and conducting regular audits. Collaborating with expert consultants and reliable renewable energy providers is a prudent approach to maintaining compliance.
What should businesses look for when choosing a renewable energy provider?
When selecting a provider, consider factors such as transparency in pricing and contract terms, ease of use in managing energy accounts, and customisation options for tailored energy plans specific to your business needs. Partnering with an honest and reliable provider ensures a smooth transition to renewable energy and a prosperous, sustainable future for your business.