Energy Guide
What Is Geothermal Energy?
Geothermal energy is heat that is stored in the sub-surface of the earth that can be harnessed to generate electricity. Not only is it a renewable energy source, but it is also constantly available, thanks to radioactive decay and the heat that has been stored below the earth's crust since its formation.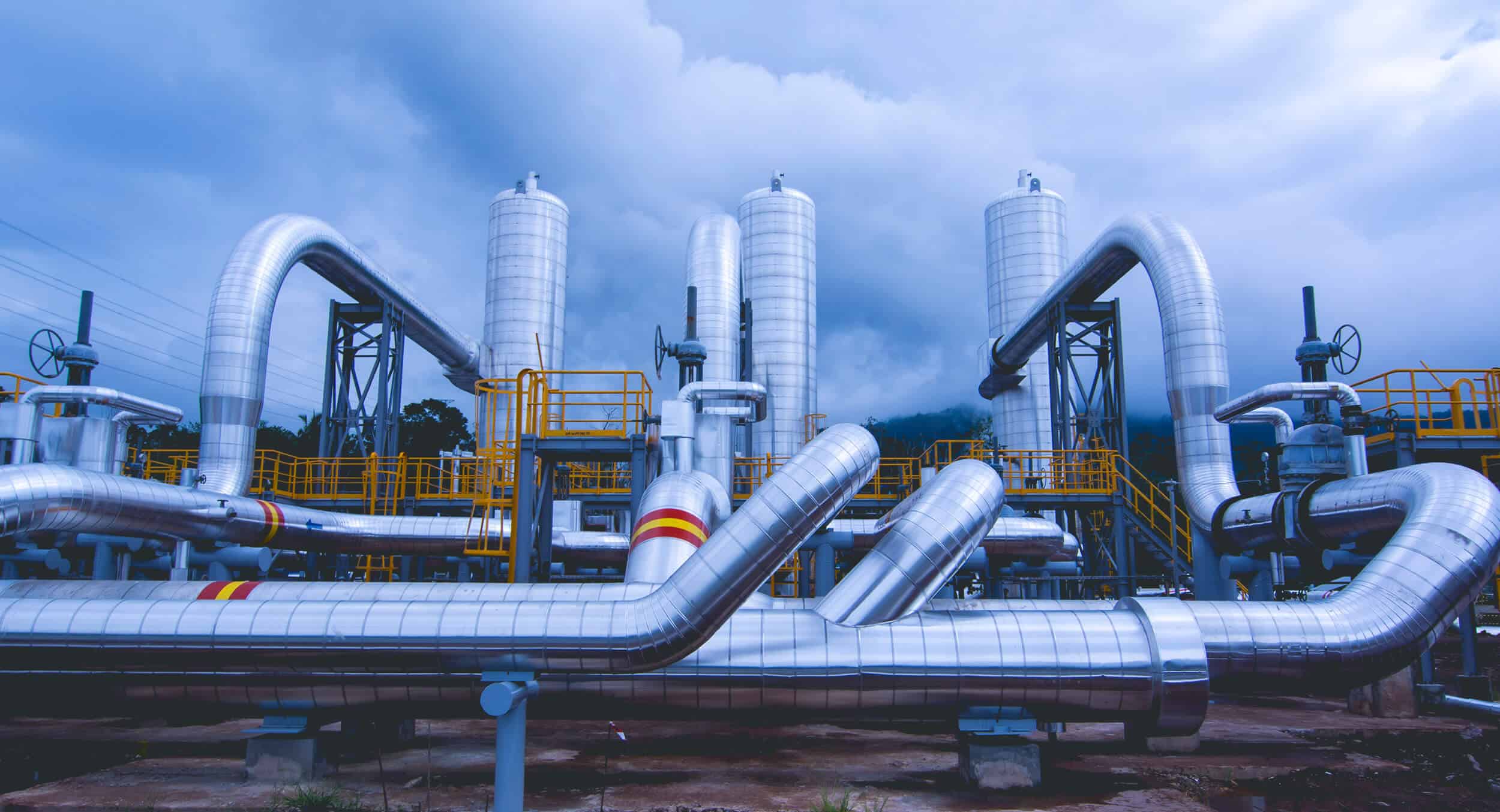 Geothermal resources are not a recent discovery; they have been used for thousands of years for heating and cooking. It was first utilised for electrical purposes in 1904 when Piero Ginori Conti, an Italian scientist, used it to activate an electronic generator. There are currently geothermal plants in over 80 countries, including the US, Turkey, New Zealand, Mexico, and Iceland. The word geothermal perfectly describes what it is, being a combination of the Greek words 'geo', meaning earth, and 'therme', meaning heat.
Where Is Geothermal Energy Found?
Geothermal resources can be found between shallow ground right down to the magma located in the mantle layer of the earth. It is normally extracted from water reservoirs found a few miles below the earth's surface that has been heated by the magma below.
In terms of geography, geothermal resources can be located nearby the boundaries of the earth's tectonic plates. At these boundaries, magma tends to be closer to the earth's surface, which creates these hot water reservoirs. One of the biggest areas of geothermal heat activity is the perimeter of the Pacific Ocean, which has garnered the name 'the Ring of Fire'.
Many major geothermal sources have already been located, and power plants have been constructed above them. This includes such locations as the Geysers Geothermal Complex in California, the Larderllo Geothermal Complex in central Italy, and the Cerro Prieto Station in Baja California, Mexico.
How Is Geothermal Energy Produced?
Unlike unsustainable energy sources, geothermal power does not require the burning of fossil fuels. Steam from the hot water found in the underground reservoirs is all it takes to power a generator and produce electricity.
Magma, which is found in the earth's mantle, heats water that is trapped in cracks of porous rock. This heated water becomes a natural heat source, known as geothermal.
The water and steam found in these heated reservoirs can be harvested by constructing a well to connect the reservoirs to the power plants above.
Sometimes, cracks in the earth allow for this steam to naturally escape to the earth's surface, which appears in the form of geysers and hot springs.
How Does Geothermal Energy Work?
There are 3 different designs of geothermal power plants, each of which uses steam to turn a turbine that activates electricity generators. The steam comes from the reservoirs located several miles below the surface of the earth. Each type of power plant has its own unique method of extracting steam.
Once the steam has been used to generate electricity, it is condensed into hot water and fed back into the ground where it can be used again. This makes geothermal power extraction highly sustainable.
The 3 Different Designs of Geothermal Power Plants
Dry steam
Dry steam power plants use pipes that lift the geothermal steam out of the underground reservoirs, which is then fed into turbines. The steam turns these turbines, activates the generator, and produces electricity.
This is the oldest type of geothermal power plant and is still widely used today.
Flash plants
Like dry steams, flash plants pipe directly down into the underground reservoirs. However, instead of extracting steam, flash plants extract hot water. This hot water is pumped to the surface and fed into a flash tank. This flash tank is kept at a low temperature, which turns the water into steam as soon as it arrives in the tank.
Like dry steam plants, the steam produced is then used to set the turbines in motion, which activate the generator. Flash plants are the most common type of geothermal plant in use today.
Binary plants
Binary plants differ from the former two plants, as the extracted resources never come into direct contact with the turbines. Water is still pumped the same as in a flash plant, but instead of being flash converted, it enters into a heat exchanger. In the heat exchanger, a second liquid is heated, which turns into steam and powers the turbines.
How Else can Geothermal Energy Be Used?
Outside of electrical power generation, geothermal resources can be harnessed through direct use and geothermal heat pumps.
Direct use
Pumps and generators are not required to harness the power of geothermal resources; they can be used directly. This is the oldest form of geothermal usage that dates back to ancient history when hot springs were used for bathing and cooking food.
Direct use of this renewable energy source is still popular today and can be used to heat buildings. With the help of piping and a heat exchanger, geothermal energy can be extracted from the source and used to power a house directly. Direct harnessing is also used in some swimming pools, spas, and greenhouses around the world.
Geothermal heat pumps
Geothermal heat pumps can be installed underneath homes to heat them during the winter and cool them in the summer. Normally positioned around 6 metres below the surface of the earth, geothermal heat pumps take advantage of the consistent heat levels found down there, which normally ranges between 10 and 16 °C, depending on your location.
A geothermal heat pump uses a heat exchanger and a loop of pipes to harness this below-ground energy source. Once harnessed, it can then be used to heat the building above in the winter. In the summer, this geothermal heat pump can work in reverse, by channelling the hot air in your home down to the cool earth below.
The Pro and Cons of Geothermal Energy
Pros:
Environmentally friendly
The main advantage of geothermal energy is that it does more good for the environment than bad. It does not involve the burning of fossil fuels and produces a lower carbon footprint than conventional energy sources that are in use today.
The heat extraction of geothermal resources produces relatively low emissions, however, the exploitation of its resources can lead to greenhouse gas emissions.
Renewable
Geothermal heat will be able to renew itself forever. Heat is perpetually produced inside the earth's core, which will continue to heat trapped water in porous rock, and continue to be an accessible source of energy. As long as a steady flow of water is pumped back down into the underground reservoirs, a geothermal plant could hypothetically last forever.
Extremely reliable
Unlike wind, biomass, and solar power, geothermal heat is constant and does not rely on certain conditions to produce power. This makes it one of the most reliable sustainable energy sources available, next to hydropower.
Check out our other guides on green energy sources and their potential here.
Enormous potential
As more countries switch to greener energy sources, geothermal energy is likely to gain more attention than it currently has. More focus will bring better extraction technology and a better understanding of how to fully harness geothermal power.
The energy source still has a lot of unexplored potential, which could help to overcome some of the cons it currently faces. For example, it may be possible to one day extract geothermal energy directly from the magma, if the right technology is developed.
Geothermal power plants require little maintenance
There are only a few moving parts involved in each power plant, rendering them low maintenance. Although building a geothermal resource plant is expensive to begin with, they come with relatively low operating costs.
Cons:
Sustainability
Although considered to be a sustainable energy source, the water used needs to be pumped back down to the reservoir to keep energy levels steady. This needs to be completed at a faster rate than the water extraction process.
High costs
Although they are low-maintenance in the long run, the initial cost of setting up a geothermal renewable energy plant is high. It's far cheaper to set up a coal, gas, or oil plant than it is to set up geothermal projects.
Risk of triggering earthquakes
An excessive amount of drilling into the surface of the earth, particularly nearby the boundaries of tectonic plates, could trigger an earthquake. The risk of this occurring is increased when water is used to widen fissures in the earth's crust, which is sometimes done to make the extraction of geothermal resources easier.
Environmental issues
When digging for geothermal resources, several greenhouses gasses are released into the atmosphere. These emissions would get released eventually, however, the process is sped up when digging holes into the earth. This includes the likes of carbon dioxide, methane, ammonia, and sulfide.
However, the level of emissions released during the extraction of geothermal resources is far lower than the amount caused by the burning of fossil fuels.
Restricted to certain locations
Geothermal energy can't be extracted from anywhere. Geothermal reservoirs only exist in certain places, and some of them may not even be accessible for extraction. Additionally, some locations may be accessible but are off-limits for other reasons. For example, some geothermal locations may be found in a nature reserve.
For example, in the US, the only two steam depositories are located at the Geysers in northern California and Yellowstone National Park in Wyoming. The former is where the U.S.'s geothermal plants are located, the latter is a legally protected National Park, which does not permit commercial energy activity.
Is Geothermal Energy a Good Option for Home Heating?
Geothermal energy is more reliable, sustainable, and cost-effective as a home-heating solution than other energy sources. It is the cheapest form of clean energy available in terms of maintenance. Plus, home heating solutions such as geothermal heat pumps have long warranties, with heat pump pipes said to last between 25 and 50 years.
It is a costly investment to install, with ground source pumps costing sometimes as much as £20,000. However, it could save you over 80% in monthly energy bills, making it a worthwhile investment in the long term.
You can compare energy solutions with us here.
Final Thoughts
The spread of geothermal harnessing has been moving at a slow speed. The global installed capacity has only jumped minorly between 2010 and 2019 and is currently not on track to reach the Sustainable Development Scenario (SDS).
This partially comes down to the location restrictions associated with enhanced geothermal systems. Iceland can achieve 25% of its electricity production through geothermal technologies because it has so many geothermal power resources available.
There is currently a lack of geothermal power in Britain due to a lack of plants and available areas where geothermal extraction would be possible. However, there are signs that there will be more plants in the future. In the meantime, it is possible to install a geothermal heat exchanger for home use, which could make your energy use greener and more cost-effective.
Use our Business Energy Comparison feature to find out other means of making your business' energy use more cost-effective.
FAQs
Can geothermal energy replace fossil fuels?
Geothermal electricity is a viable alternative to fossil fuel energy. It creates far fewer emissions than the likes of coal. In total, a geothermal plant produces 99% less carbon dioxide than a fossil fuel plant of a similar size.
Is geothermal energy cheap?
Although expensive to set up, geothermal renewable energy costs less than gas, electric storage, oil-fired, and LPG heating annually.
Which country is the world's largest producer of geothermal energy?
The U.S. is the largest producer of geothermal power, with an installed capacity of 3,676MW. The Geysers in California is the largest collection of power plants dedicated to geothermal energy use in the world.
The installed capacity of the leading geothermal renewable energy producers are as follows:
U.S. – 3,676MW
Indonesia – 2,133MW
The Philippines – 1,918MW
Turkey – 1,526MW
New Zealand – 1,005MW
How much does it cost to drill a geothermal well?
When drilling a geothermal well for home use, each metre of depth costs around £40.