What is energy procurement?
In today's dynamic business landscape, understanding various processes that can optimise operations and reduce costs is crucial. One such process that often goes unnoticed but holds significant importance for businesses of all sizes is energy procurement. But what exactly is it?
Energy procurement is the strategic approach of analysing, sourcing, and securing the most suitable energy contracts to power your business operations. It's not just about finding a contract; it's about understanding your business's unique gas and electricity consumption patterns.
Collaborating with suppliers to identify a contract that aligns with your specific needs ensures that businesses not only get the best rates but also contracts that are tailored to their consumption habits, promoting efficiency and cost savings.
Explore our detailed guide to understand the nuances of energy procurement and its pivotal role in optimising your business's energy expenditures in the UK.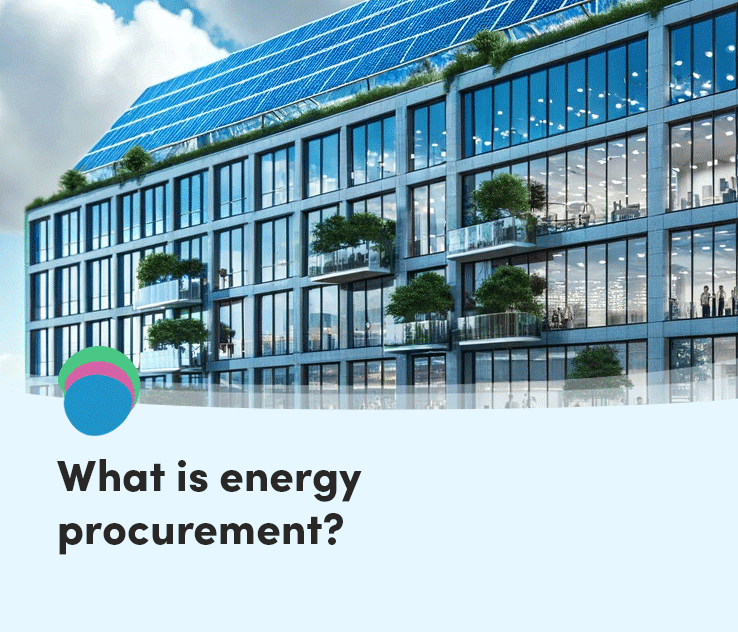 Why is energy procurement essential for businesses?
Energy procurement is pivotal for UK businesses as it ensures they secure optimal energy contracts tailored to their specific needs, leading to cost savings, enhanced efficiency, and risk mitigation in a competitive and deregulated market.
In the UK's deregulated energy landscape, businesses have the freedom to choose from a plethora of suppliers. This choice, while empowering, can be overwhelming. Energy procurement simplifies this complexity, allowing businesses to navigate the market effectively.
By strategically analysing and sourcing energy contracts, businesses can avoid hidden costs, benefit from reliable suppliers, and achieve better financial forecasting. In essence, it's not just about cost savings but also about aligning energy contracts with the business's operational and sustainability goals.
---
How does energy procurement work?
Energy procurement is a tailored process where businesses assess their specific energy requirements to identify and secure the most fitting energy contracts. It begins by understanding the company's energy consumption patterns, which can vary significantly based on the nature and size of the business.
This analysis then guides the selection of suitable energy deals and suppliers. Whether conducted internally or with the assistance of energy brokers, the goal remains consistent: to find contracts that align with the business's energy needs, ensuring efficiency and cost-effectiveness.
In the UK, the energy needs of businesses can be vastly different based on their operations. For instance, a tech startup in a co-working space might focus on the energy consumption of servers and workstations. In contrast, a manufacturing unit would need to account for heavy machinery and production equipment.
The energy procurement process aids businesses in navigating these distinct requirements. It's not merely about securing an energy deal; it's about ensuring the chosen contract mirrors the business's unique energy consumption patterns and operational demands.
This customised approach, especially in the UK's deregulated energy market, empowers businesses to obtain optimal energy rates and terms, guaranteeing maximum value for their investment.
---
What are the benefits of energy procurement?
Energy procurement offers a multitude of advantages for UK businesses, including:
Strategic Energy Management – It provides a structured approach to managing energy resources, ensuring businesses make informed decisions about their energy consumption.
Cost Reduction – Through diligent market analysis and negotiations, businesses can achieve significant savings on their energy bills.
Risk Mitigation – Energy procurement helps businesses avoid unforeseen costs, such as hidden fees and charges, ensuring transparency in energy contracts.
Environmental Responsibility – With a focus on sustainable energy solutions, businesses can reduce their carbon footprint and contribute to a greener future.
Enhanced Control – Businesses gain better control over their energy expenditures, allowing for improved budgeting and financial planning.
Reliable Energy Supply – By securing contracts with reputable suppliers, businesses ensure a consistent and uninterrupted energy supply.
Tailored Solutions – Energy procurement ensures that contracts are customised to the specific needs and consumption patterns of the business, avoiding one-size-fits-all solutions.
These benefits underscore the importance of energy procurement as a strategic tool that goes beyond mere cost savings, encompassing broader business objectives and sustainability goals.
---
What are the different types of energy procurement contracts?
Fixed Contracts
A fixed contract, also known as a fixed-term tariff, ensures that the energy unit costs and standing charge remain consistent throughout its duration. These contracts typically last between one and four years.
While they offer businesses protection against potential price hikes, they also mean that if market rates drop, businesses won't benefit from those reductions. It's worth noting that monthly bills can still vary based on actual energy consumption, but the unit rates and standing charges remain unchanged.
Blend and Extend Tariffs
Blend and extend contracts are designed to assist businesses that initially secured energy deals when rates were high. The principle behind this is to blend the current contract rates with the prevailing market rates, resulting in a new, potentially lower rate.
Once established, this new rate is then fixed, and the contract duration is extended. While this approach can lead to savings, it's essential to understand that not every business might benefit from such a contract.
Flex Approach Tariffs
Primarily suited for larger businesses, flex approach tariffs allow businesses to purchase energy at wholesale rates in advance. This can be advantageous when market rates are low, leading to potential long-term savings.
However, there's an inherent risk: if a business is caught 'out of contract' when rates soar, they might face challenges. Such businesses might need to reconsider their tariff choice based on the prevailing market conditions.
Pass-through Tariffs
Pass-through tariffs split the bill between fixed wholesale energy costs and fluctuating charges. This means elements like National Grid levies and other fees can change multiple times a year.
While this tariff offers flexibility, it's ideal for businesses with a comprehensive understanding of their energy consumption. Those that don't necessarily require complete price certainty often opt for this, especially larger businesses, or those with significant energy consumption.
---
Who is involved in the energy procurement process?
Navigating the energy procurement landscape involves collaboration between various stakeholders, each playing a pivotal role in securing the best energy deals for businesses. Here's a closer look at these key participants.
Customer
The customer represents the business in need of an energy contract. This could be the business owner or a designated individual responsible for managing the company's energy needs. Their primary role is to communicate the business's energy requirements and collaborate with energy brokers or consultants to secure the best energy deals.
Energy Broker or Consultant
An energy broker or consultant acts as an intermediary between the customer and the energy suppliers. Their expertise lies in understanding the energy market, evaluating different energy contracts, and recommending the most suitable options for the business. They work closely with the customer, ensuring that the chosen energy deals align with the business's consumption patterns, budgetary constraints, and long-term objectives.
Supplier
The supplier is the entity that provides the energy contracts. They offer various contract types, from fixed-rate tariffs to more flexible options. Suppliers work in tandem with energy brokers or consultants to tailor contracts that meet the specific needs of businesses. Their role is to ensure a steady supply of energy to the business, adhering to the terms of the contract.
By understanding the roles of each stakeholder, businesses can navigate the energy procurement process more effectively, ensuring that they secure contracts that are both cost-effective and aligned with their operational needs.
---
What is an energy procurement strategy?
An energy procurement strategy is a systematic approach that businesses adopt to ensure they make informed and optimal decisions when selecting energy deals, contracts, and suppliers.
This strategy goes beyond just considering the price; it encompasses a holistic view of the business's energy needs, the conditions of the energy market, relationships with suppliers, and any specific environmental or sustainability targets the business might have.
Having a well-defined energy procurement strategy is crucial for several reasons:
It provides a clear roadmap for businesses to follow, ensuring that they consider all relevant factors before committing to a contract.
It helps businesses align their energy procurement decisions with their broader operational and sustainability goals.
For larger businesses with more complex energy requirements, a strategy ensures that all energy-related decisions are made in a coordinated and strategic manner, leading to potential cost savings and efficiency improvements.
While smaller businesses with straightforward energy needs might not require an exhaustive strategy, larger enterprises, especially those with specific environmental targets or complex energy demands, will find it beneficial.
For instance, an industrial company with heavy machinery would benefit from a detailed energy procurement strategy to ensure uninterrupted operations and cost-effective energy solutions.
---
What's the difference between regulated and deregulated markets?
In a regulated energy market, the government or a specific regulatory body determines the prices and terms for energy supply. This means that businesses and consumers have fewer choices in selecting their energy providers, as the rates and conditions are set across the board. The main objective of such a system is to ensure stability, fairness, and to prevent monopolistic behaviours.
On the other hand, a deregulated energy market promotes competition by allowing multiple energy suppliers to set their own prices and terms. This provides businesses and consumers the flexibility to choose from a range of providers and plans, often leading to more competitive rates and bespoke services.
For example, the UK energy market transitioned to deregulation in the late 20th century, resulting in increased competition and more options for consumers.
While regulated markets focus on stability and standardisation, deregulated markets champion competition and choice for consumers.
---
How can Utility Saving Expert help with energy procurement?
Utility Saving Expert is your trusted, independent comparison ally, dedicated to guiding businesses towards the best energy decisions. With our platform, you can swiftly evaluate a spectrum of energy deals tailored specifically to your business needs. But our commitment goes beyond just energy; we offer insights into savings across various utilities and insurance.
What truly sets us apart is our social ethos. As you make savings, we ensure a portion of our profits goes towards charities battling fuel poverty.
Considering a change in your energy contract or just keen to understand your options better? We're here to help. Discuss your business energy requirements with one of our seasoned experts. Ring us on 01242 32 31 31 or delve into the details by completing a business energy comparison online.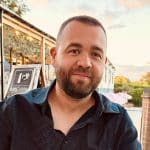 Chris Richards
Chris is a personal finance specialist who founded Council Tax Advisors in 2012, assisting over 250,000 people with their Council Tax debt. Observing that many clients overpaid on utilities, he launched Utility Saving Expert in 2014, an energy price comparison site. In 2016, the platform expanded its services to include consumer and business insurance comparisons. Utility Saving Expert stands out with its commitment to social responsibility, donating 10% of net profits to fuel poverty charities, underscoring its dedication to both client value and community support.