What is a kilowatt-hour (kWh)?
A kilowatt-hour (kWh) is a unit of energy that represents the consumption of one kilowatt (kW) of power over a duration of one hour. In simpler terms, if you were to run an appliance that requires one kilowatt of power continuously for one hour, it would use one kilowatt-hour of energy.
The concept of a kilowatt-hour can be better understood by breaking down its components:
Kilowatt (kW): A kilowatt is a measure of power, indicating the rate at which energy is used or produced. It's equivalent to 1,000 watts. For instance, a 1kW heater uses energy at a rate of 1,000 watts when it's on.
Hour: This represents the duration or the amount of time the power is consumed or produced.
When you multiply the power (in kW) by the time (in hours), you get the total energy consumed or produced, which is measured in kilowatt-hours (kWh).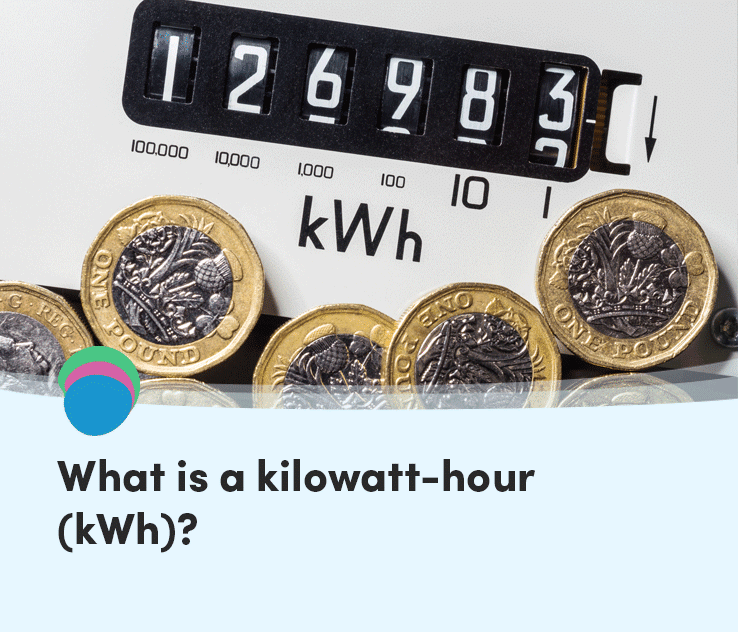 What is the difference between a kilowatt hour (kWh) and a kilowatt (KW)?
A kilowatt (kW) is a unit of power that measures the rate at which energy is used or produced, while a kilowatt-hour (kWh) is a unit of energy that represents the amount of electricity consumed over time. Essentially, kW indicates the "speed" of energy usage, whereas kWh indicates the "distance" or total amount of energy used.
Kilowatt (kW)
Think of kW as the speedometer of a car. Just as the speedometer shows how fast the car is moving at any given moment, kW measures the instantaneous rate of energy use. For instance, a 2 kW heater uses energy at a rate of 2,000 watts when it's turned on.
Kilowatt-hour (kWh)
Now, think of kWh as the odometer of the same car. While the speedometer (kW) shows the speed, the odometer (kWh) shows the total distance travelled. Similarly, while kW shows the rate of energy use, kWh shows the total amount of energy consumed over a period. If that 2-kW heater runs for 3 hours, it will have consumed 6 kWh of energy (2 kW x 3 hours).
---
Why Distinguishing Between kW and kWh Matters
Billing and Consumption
In the UK, electricity bills are based on the number of kWh consumed, not the kW rate. This means you're charged for the total energy you use (kWh), not how fast you use it (kW).
Appliance Ratings
Appliances are often rated in kW to indicate their power consumption rate. For example, a heater might be rated at 2 kW, meaning it uses energy at a rate of 2 kW when operating. However, the total energy it uses depends on how long it runs, which is measured in kWh.
Energy Management
Consumers can better manage their energy consumption by understanding the difference between kW and kWh. For instance, using a high kW appliance for a shorter duration might consume less energy (in kWh) than using a lower kW appliance for a longer time.
Understanding the distinction between kW and kWh is fundamental. kW measures the rate of energy use, akin to the speed of a car, while kWh quantifies the total energy consumed, much like the distance a car has travelled. Recognising this difference is essential for effective energy management and consumption awareness.
---
What Can 1 Kilowatt-Hour Power?
One kilowatt-hour (kWh) represents the amount of energy consumed by a device rated at one kilowatt (kW) running continuously for one hour.
To put this into perspective, let's explore what various household appliances in the UK can do with just 1 kWh of energy.
Here's a table illustrating the usage:
| Appliance | Power Rating | Duration with 1 kWh | Activity with 1 kWh |
| --- | --- | --- | --- |
| LED Light Bulb | 10 watts (0.01 kW) | 100 hours | Light a room for over 4 days |
| Electric Kettle | 2 kW | 0.5 hours (30 minutes) | Boil around 10-12 kettles of water |
| Washing Machine | 1 kW | 1 hour | Complete one washing cycle |
| Tumble Dryer | 2.5 kW | 0.4 hours (24 minutes) | Dry a small load of clothes |
| Electric Oven | 2 kW | 0.5 hours (30 minutes) | Bake a meal or a batch of cookies |
| Vacuum Cleaner | 1.5 kW | 0.67 hours (40 minutes) | Vacuum multiple rooms in a house |
| 32″ LED Television | 50 watts (0.05 kW) | 20 hours | Watch your favourite shows for nearly a day |
| Laptop Computer | 50 watts (0.05 kW) | 20 hours | Work or browse for nearly a day |
| Electric Shower (low setting) | 7 kW | 0.14 hours (8.5 minutes) | Take a short shower |
These examples provide a snapshot of how energy is consumed in typical UK households. It's worth noting that actual energy consumption can vary based on the specific model of the appliance, its efficiency, and the manner in which it's used.
---
How do I calculate what 1kWh will power?
To calculate how long an appliance can run on 1 kWh, use the formula: Duration (in hours) = 1 kWh divided by Power Rating (in kW)
Let's take a close look at the process:
Identify the Power Rating: Check the appliance's label or manual to find its power rating, usually given in watts (W) or kilowatts (kW). If the rating is in watts, you can convert it to kilowatts by dividing by 1,000. For instance, 500 watts is equal to 0.5 kW.
Apply the Formula: Using the formula provided, divide 1 kWh by the appliance's power rating in kW to determine the duration.
Interpret the Result: The result gives you the number of hours the appliance can operate on 1 kWh of energy. If the result is less than one, multiply by 60 to get the duration in minutes.
Here are a couple of practical examples:
| Appliance | Power Rating (in kW) | Duration with 1 kWh (in hours) | Duration with 1 kWh (in minutes) |
| --- | --- | --- | --- |
| TV (500-watt) | 0.5 kW | 2 hours | 120 minutes |
| Electric Kettle (2 kW) | 2 kW | 0.5 hours | 30 minutes |
| Light Bulb (100-watt) | 0.1 kW | 10 hours | 600 minutes |
---
What factors influence kWh consumption in UK homes?
The primary factors influencing kWh consumption in UK homes include:
House Size and Occupancy
Energy Efficiency Measures
Heating and Cooling Systems
Lighting Choices
Household Appliances
Seasonal Variations
Let's take a closer look at each factor:
House Size and Occupancy
Larger homes often require more electricity to heat and power. Additionally, the number of occupants can influence energy consumption, with more people typically leading to higher usage.
Energy Efficiency Measures
Homes equipped with energy-efficient insulation, windows, and other measures can significantly reduce energy consumption. The Energy Performance Certificate (EPC) rating can provide insights into a home's energy efficiency.
Heating and Cooling Systems
The type of heating system (e.g., gas, electric, underfloor) and its efficiency can greatly impact kWh consumption. Additionally, the use of air conditioning, although less common in the UK, can also influence energy use.
Lighting Choices
The type of light bulbs (e.g., LED vs. incandescent) and lighting habits can affect energy consumption. LED bulbs, for instance, are more energy-efficient than traditional bulbs.
Household Appliances
The efficiency and frequency of use of appliances such as washing machines, ovens, refrigerators, and televisions can significantly influence kWh usage.
Seasonal Variations
Energy consumption often varies with the seasons. For instance, homes might use more energy in winter for heating and in summer for cooling or ventilation.
Understanding these factors can help UK homeowners make informed decisions to manage and potentially reduce their energy consumption.
---
What is the average kWh consumption in UK homes?
The typical household in the UK uses approximately 2,700 kWh of electricity annually, according to Ofgem, the government regulator for gas and electricity markets in Great Britain.
Gas Consumption
In addition to electricity, the average UK household consumes about 11,500 kWh of gas in a year. This is significant as many UK homes use gas for heating and cooking.
Daily Consumption
On a daily basis, the average UK household's electricity usage ranges between 8.5kWh to 10 kWh.
Factors Influencing Consumption
Several factors can influence this average, including the size of the home, the number of occupants, the efficiency of appliances, and the overall energy efficiency measures implemented in the house.
Trends Over Time
Some sources indicate a decrease in average electricity consumption in recent years, possibly due to increased energy efficiency measures, the adoption of energy-saving appliances, and heightened awareness about energy conservation.
Comparative Consumption
While electricity is a primary energy source for many households, gas remains a significant energy source, especially for heating. The higher kWh consumption for gas reflects its widespread use for central heating in UK homes.
Understanding the average kWh consumption provides a benchmark for UK households, allowing them to assess their own energy use and make informed decisions about energy conservation and efficiency.
---
What is the average energy price per kWh?
For the period of October to December 2023, based on the information from Ofgem:
| Energy Type | Unit Rate (per kWh) | Standing Charge (per day) |
| --- | --- | --- |
| Electricity (Direct Debit) | 27.35p | 53.37p |
| Gas (Direct Debit) | 6.89p | 29.62p |
| Electricity (Economy 7, Direct Debit) | 26.26p | 53.36p |
These rates are averages and can vary based on the energy provider, region, and other factors. The values provided are based on the Typical Domestic Consumption Values (TDCV) as specified by Ofgem for the given period.
---
What are other measures of electricity?
Other measures of electricity include:
Watt (W) and Kilowatt (kW): Units of power that indicate the rate at which energy is used or produced.
Ampere (A): A measure of electrical current, indicating the flow of electrons in a circuit.
Volt (V): Represents the electrical potential difference or pressure behind the flow of electrons, driving the current.
Ohm (Ω): A unit of electrical resistance, showing how much a material resists the flow of electric current.
Joule (J): A unit of energy, representing the amount of work done when a force of one newton moves an object through a distance of one metre.
Coulomb (C): Measures electric charge, representing the quantity of electricity conveyed in one second by a current of one ampere.
Hertz (Hz): A unit of frequency, indicating the number of cycles per second in alternating current (AC) electricity.
Megawatt (MW) and Gigawatt (GW): Larger units of power, often used to describe the capacity of large power plants or electricity grids.
Each of these measures provides a different perspective on electrical properties and phenomena, helping professionals and consumers understand, quantify, and manage electrical systems and devices.
---
How are Megawatts and Gigawatts significant in the UK Energy Sector?
Megawatts (MW) and Gigawatts (GW) are crucial units of measurement in the UK Energy Sector, representing the capacity and output of power plants, renewable energy installations, and the overall electricity grid.
The scale of Power Generation
Power plants, whether they are fossil-fuel-based, nuclear, or renewable, have their capacities measured in MW or GW. For instance, a large nuclear or coal-fired power station might have a capacity of several GW, while smaller renewable installations like wind farms might be rated in MW.
Renewable Energy Integration
In 2020, the UK generated 75,610 gigawatt-hours (GWh) of electricity from both offshore and onshore wind, showcasing the significant role of renewables in the energy mix. This level of generation highlights the importance of understanding and managing large-scale energy units.
Business Electricity and Industrial Consumption
Within the scope of business electricity, large enterprises, factories, and industrial facilities demand significant amounts of energy. Their consumption metrics, often denoted in MW, highlight not only the magnitude of their operations but also the critical need for consistent and robust energy sources. 
National Grid and Energy Distribution
The UK's National Grid manages the distribution of electricity across the country, ensuring that supply meets demand. The total capacity and flow of electricity within the grid are measured in MW and GW, providing a snapshot of the nation's energy consumption and production.
Energy Policy and Planning
When the UK government and energy regulators plan for the future, they consider the country's energy needs in terms of MW and GW. This helps in making informed decisions about infrastructure investments, renewable energy integration, and energy security.
Comparative Analysis
Using MW and GW allows for a standardized comparison between different energy sources, regions, and countries. It aids in understanding the UK's position in the global energy landscape and its progress towards sustainability and decarbonization goals.
In essence, Megawatts and Gigawatts are foundational units in the UK Energy Sector, providing a clear and consistent framework for understanding, managing, and planning the nation's energy production and consumption.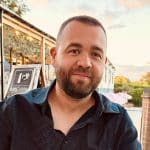 Chris Richards
Chris is a personal finance specialist who founded Council Tax Advisors in 2012, assisting over 250,000 people with their Council Tax debt. Observing that many clients overpaid on utilities, he launched Utility Saving Expert in 2014, an energy price comparison site. In 2016, the platform expanded its services to include consumer and business insurance comparisons. Utility Saving Expert stands out with its commitment to social responsibility, donating 10% of net profits to fuel poverty charities, underscoring its dedication to both client value and community support.