Rent Guarantee Insurance
Compare rent guarantee insurance quotes
Complete one short form
Quickly compare quotes
Find a great deal today
Compare Now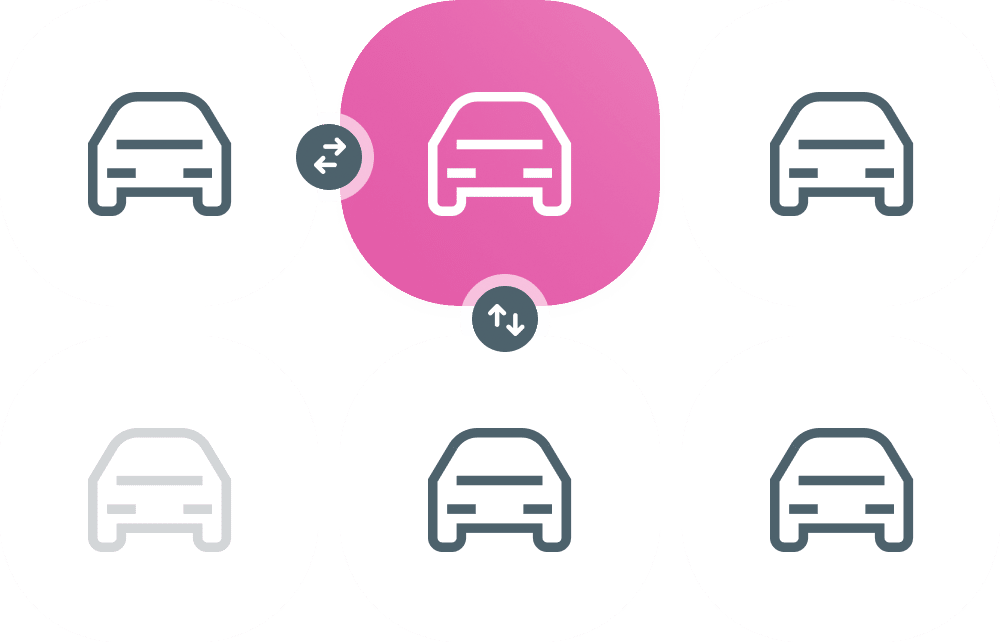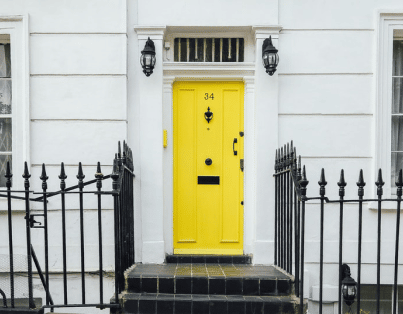 Low-cost
rent guarantee

insurance policies

As a landlord who depends on regular rental payments for income, finding a way to guarantee this income is essential. We are going to guide you through what rent guarantee insurance involves and the commonly asked questions when finding the best policy for your property.
---
What is rent guarantee insurance?
Whilst a loss of rental income due to damage such as flooding or fire is usually covered by landlord insurance, what happens when your tenants simply don't pay their rent? This nightmare scenario is a common occurrence for landlords across the nation. This is where rent guarantee insurance comes in – helping landlords cover rental income if a tenant ever defaults on their payments.
Also known as tenant default insurance, this is a way of ensuring your income for up to 6 months of missing rental payments. Whilst you go through the official process of requesting the tenants to pay rent, the rent guarantee means that you are financially secure.
Certain rent guarantee insurance policies can also financially assist with the legal expenses needed to recover rent or repossess your home through court claims.
Does rental income protection insurance cover empty properties?
Standard landlords rent guarantee insurance doesn't protect lost income from empty properties; the policy is designed to cover unpaid rent while the tenant resides at the property. This means that if the current tenants leave, rent guarantee insurance will be not cover any future rent due.
However, many insurance providers do offer unoccupied property insurance, which protects the potential income from your rental property as you are between tenants.
The time frame varies depending on the insurance supplier you opt for, but on average you are covered for around a month- so you can be sure that you're financially secure, even when you are searching for new tenants and the building is temporarily unoccupied.
Compare cheap rent guarantee insurance quotes online
What else can be covered by landlord insurance?
Among the things covered by landlord insurance are liability coverage and loss of rental income.
Buildings insurance
The costs of damage to your property can rapidly become excessive, especially if it impacts the structure. Landlord building insurance will cover the reparation of any damage (malicious or accidental) by tenants, so you can rest easy knowing the property is covered. This even applies to damage caused by fires, flooding and heavy wind.
Legal expenses
Your landlord insurance can also include legal expenses cover. Often sold in conjunction with rent guarantee insurance, this policy covers the legal fees required to take a tenant to court and repossess a property. This scenario is already stressful, but the soaring fees can make it difficult to handle.
By covering it in your insurance, you do not have to stress about the potential financial implication of a legal dispute.
Alternative Accommodation
In the situation of disastrous accidents or required immediate repairs, an alternative accommodation policy can assist in the costs required to rehouse tenants. This means that you won't be paying out of pocket if a rental property is temporarily inhabitable.
Accidental damage
This is often part of the buildings or content insurance policies, accidental damage protection covers any damage that comes from an accident. Not only does this protect the landlord, but affords tenants the peace of mind that accidents won't break the bank.
It is important to remember that this doesn't cover general wear and tear.
Contents insurance
When including furnishings in a tenancy agreement, contents insurance is a key policy for all landlords to consider. Most insurance providers will include this in their standard landlord insurance as it offers protection if any contents or furnishings are stolen or damaged.
Liability insurance
This insurance financially protects you from claims made by tenants, guests or local community members who are injured due to any actions/inactions of you as a landlord.
Whilst this is hopefully never needed, it is an essential policy to consider so you can avoid paying for an injury that you had no involvement in. When you're unprotected, these type of accidents can quickly become highly costly.
Do I need to get a tenant reference for rent protection insurance?
Most rent guarantee insurance policies require landlords to go through careful checks on tenants before signing contracts. This includes ensuring tenants have references from someone such as a previous landlord or employer, or ensuring they have a registered guarantor that will cover the rent if the tenant fails to pay.
This in addition to credit checks is an essential step of showing providers that you have done your duty to find reliable tenants. Always check the policy wording before signing up to make sure you get paid if needed.
How do I compare landlord rent guarantee insurance?
When searching for landlord insurance, you want to compare quotes until you find the price that fits your budget. With our easy-to-use comparison tool, you can quickly find a landlord insurance policy that doesn't break the bank.
Before picking a rent guarantee insurance provider, always compare the policies available to find an affordable route that works best for you.
How much does rent guarantee insurance cost?
The basic landlord building insurance cost with no additional policies averages out to be £170 per year, with policies such as rent guarantee insurance added on top of this. The level of insurance cover needed varies depending on the amount of rent and the property types involved.
When calculating your premium, the insurance providers consider many factors but rent plays a huge role – the more rent the tenant is expected to pay, the more you will pay to insure the property.
This also means considering the type of tenant you are renting to. Tenants with riskier financial backgrounds, such as a student or someone with a part-time job, are more likely to fall into rent default than someone with a stable job. This means your rent protection insurance will cost more to cover the risk.
Is guaranteed rent insurance worth it?
If you rely upon rental payments for your regular income then guaranteed rent insurance will be indispensable. In an ideal world, thorough tenancy checks would be enough to protect your monthly rental income, however, there are too many variable factors involved.
With a rent guarantee cover on your insurance, you won't have to stress about a tenant's rent arrears massively impacting your income, knowing that your provider has your back.
Is legal expenses insurance included in a rent guarantee policy?
You might find that the rent protection insurance policy you opt for has legal fees as part of the financial coverage. This is perfect as it means your money is protected, but you are also further assisted in the often costly scenario of recovering the property through the courts.
However, not all insurance providers will have them together and this means you have to add a legal expenses policy manually. By comparing different quotes you can find the most affordable and convenient policy that protects you from both!