Landlord Insurance
Compare cheap landlords insurance quotes online
Quotes from up to 29 trusted insurers
Complete one short form
Find a great deal today
Get Quotes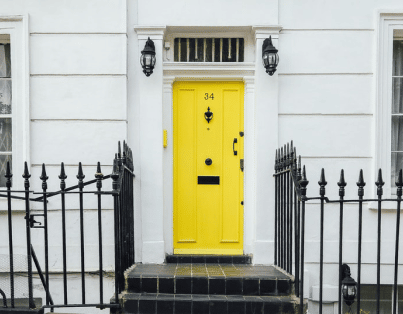 Reducing the cost of
rental property insurance
Are you a landlord looking to take out an insurance policy on your rental property? You're in the right place! Read on for information about the options available to you and guidance on how to get a landlord insurance quote today.
Utility Saving Expert allows you to easily compare landlord insurance policies. We're guaranteed to get you the best deal on your insurance, whether you want simple buildings cover or extras like rent guarantee and key cover.
---
What is landlord insurance?
Landlord insurance is a type of home insurance that provides financial protection to landlords renting out their property.
Landlord insurance is designed to insure landlords against the potential risks of renting out domestic or commercial properties. Many different levels of cover are available, from property owners liability to loss of rent cover. These covers protect you against the many risks and expenses that come with rental properties.
Landlord insurance can include:
Buildings insurance
Which covers the price of repairing structural damage to your property, including pipes and drains.
Rental protection insurance
Rent insurance safeguards you if your tenants are unable to pay their rent in full, ensuring you still receive a rental income.
Contents insurance
This covers household items and any of your belongings in the rented property, such as furniture and home furnishings.
Public liability insurance
Which covers costs if anyone is injured as a result of the property. For landlords, this applies to tenants and their guests.
Unoccupied property insurance
Which covers your rental property even when it is empty. This can apply to a set time frame when you are between tenants.
Compare cheap landlords insurance quotes online
What does a landlord insurance policy cover?
Landlord insurance can vary greatly, so it's important to understand the different types on offer. Within their landlord insurance, most providers offer buildings and contents insurance, unoccupied properties insurance, multi property landlord insurance and liability cover.
Buildings insurance
Landlord buildings insurance covers the cost of repairing any malicious or accidental damage to your property. Provided you're insured for it, this can apply to damaged caused by fires, floods and even storms.
Unoccupied property insurance
Unoccupied property insurance covers your rented property in-between tenants. It ensures that you're covered, even when the building is temporarily unoccupied. The time window that this applies for varies between suppliers but is often around a month.
Contents insurance
As the name suggests, landlord contents insurance insures the content of your property (that which belongs to you). This can include furniture, from carpets and curtains to chairs and sofas. It doesn't include any of your tenant's belongings, however. This is necessary if you're renting a furnished property, or if you have valuable items that you want to be protected, like expensive light fittings or garden features.
Landlord liability
If your tenant or any of their guests injures themselves or has their belongings damaged because of your property, they are entitled to make a claim. If they do, landlord liability insurance covers the price of your legal fees and any compensation you may have to pay.
You don't neccessarily need to pay for all these types of insurance – you can just select the ones which are relevant to you. Most insurance provides will allow you to combine the different covers listed above. You can create a unique policy taliored to your specific requirements as a landlord.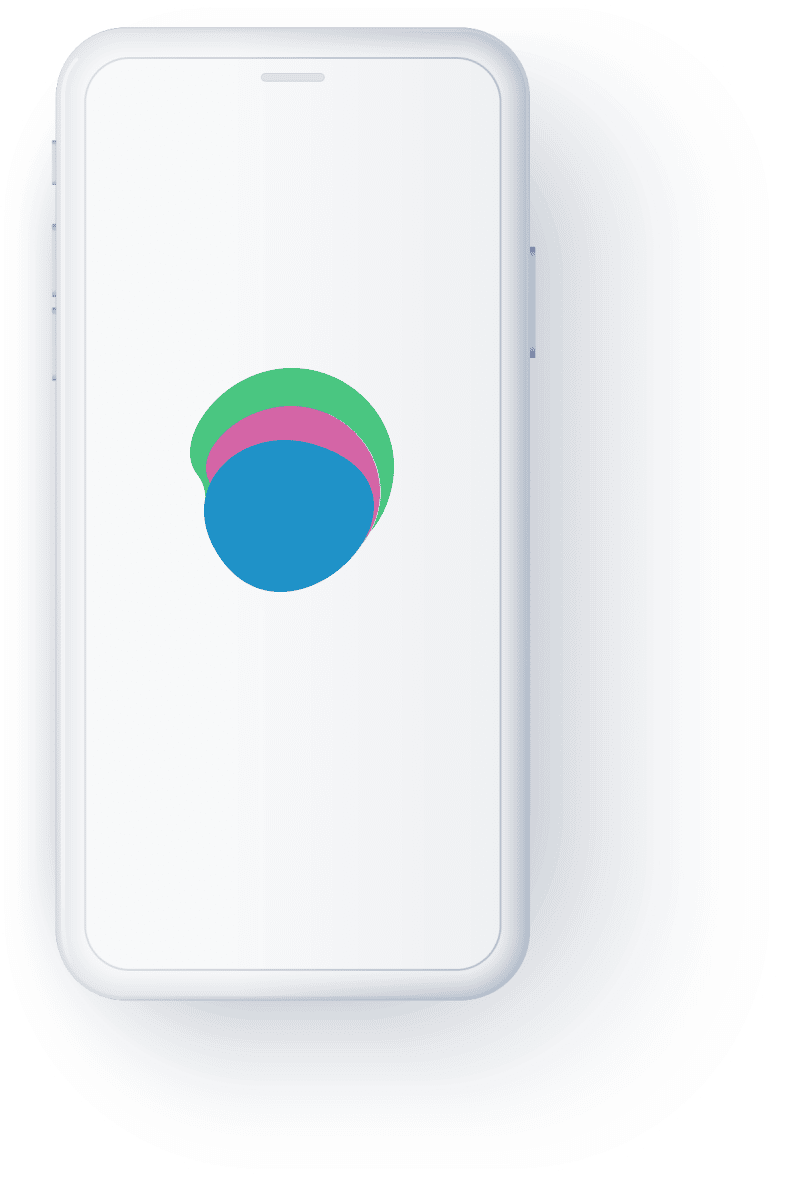 Get a landlord insurance quote today
Whether you rent out a single property or have a large portfolio, landlord insurance is a practical necessity. It can protect you against a wide range of risks, from rent non-payment to a damaging fire. It's vital for the protection of both landlords and tenants.
Luckily, it's never been easier to compare landlord insurance options! Our free services are almost guaranteed to find you the best deal. Use Utility Saving Expert, the UK's leading socially responsible comparison website, to weigh up the types of policy available to you.
Our service provides you with a landlord insurance quote in no time. All you have to do is fill out a short questionnaire about your property on our website. Using the information you provide, we'll offer quotes tailored to the needs of you and your tenants.
Is it a legal requirement to have landlord insurance?
Landlord insurance isn't a legal requirement in the UK. However, a regular home policy won't cover rental activities. You may also invalidate an ordinary home policy if you rent out your property without amending your insurance.
If you have a mortgage on your property, your lender will most likely require you to take out landlord cover before you begin letting to a tenant. This means that many landlords are contractually obliged to have landlord buildings insurance, even though it is not legally required in the UK.
What additional features can I add to my insurance policy?
On top of standard buildings and contents insurance, there are many additional features you can add to your policy. These include:
Rent guarantee cover: This covers you for the cost of unpaid rent, up to a set amount and over an agreed period. This can ensure you don't miss mortgage payments or make an overall loss. Usually, this also covers legal expenses in the event of a dispute with your tenant, though this is rarely necessary.
Home emergency cover: This protects you during unprecedented emergencies. This can include providing boiler cover in the event of plumbing problems as well as covering pipe blockages, vermin infestations, security problems and much more. Although this varies across plans, emergency cover can give you access to emergency repairs through a 24-hour help-line.
Key care insurance: This covers any costs related to lost keys, whether that means paying for a locksmith and replacement locks or simply a pair of new keys if your tenant loses them.
What is the difference between landlord insurance and standard home insurance?
While standard home insurance covers the risks of your home, landlord insurance is a form of business insurance that caters to the unique potential issues that come with rental properties.
Landlord insurance has four key features which apply specifically to tenants:
Property owners' liability cover: Landlord insurance covers you if your tenant is injured, for example, if they trip on uneven tiles in your property.
Alternative accommodation: If your tenants are unable to remain in the building due to an insured event like a flood, they can be provided with alternative accommodation.
Loss of rent: If your property becomes uninhabitable due to an insured event, you'll be covered for loss of rent. This prevents your cashflow from being affected by unforeseen circumstances.
Malicious damage: While regular home policies cover you for damage made by anyone unlawfully on the premises (like burglars), landlord's malicious damage cover applies to intentional damage by tenants (or anyone legally on the property).
For more information on the difference between landlord insurance and regular home insurance, check out Direct Line's helpful guide here.
How much does landlord insurance cover cost?
The average cost of buildings-only landlord insurance with no add-ons is £170 per year. The exact price varies, depending on the rebuild value, building type and size, and the year that your property was built. The prices also depend on the level of risk involved in insuring your rental property.
For a semi-detached house, landlord insurance costs around £150. For a detached house, this figure is closer to £179, while an individual flat in a converted building averages around £200 per year.
Extra cover, like key replacement or rent cover, will add to the annual price of your insurance.
The location of your rental property also makes a difference. Just like with regular home insurance, some locations can pose a higher level of risk. Areas with high crime, or those prone to environmental issues like flooding, will cost you more. All types of cover are cheaper in areas that operate a 'Neighbourhood Watch' scheme. This may be something to consider if you're looking to expand your portfolio. A slight reduction in insurance costs can make you a large saving in the long run, especially if you own multiple properties!
What level of landlord insurance do I need?
There is a wide range of insurance cover levels available. Your policy can be tailored to suit your individual needs as a landlord.
Here are three things to consider when deciding what level of insurance you need:
Is your property furnished or unfurnished? If your property is furnished, contents insurance is a good idea. Even if it is unfurnished, you should include contents cover if there are any expensive items (like white goods) that you would have financial difficulty replacing if they are damaged.
Do you have multiple properties to insure? If you have a portfolio of properties to insure, portfolio insurance will be a cheaper option than taking out multiple individual policies.
Do you depend financially on the rent from your lettings? If you've got financial commitments that depend on rental income, a rent protection policy will protect you in the event of rent non-payment. This policy is a good option if you have a mortgage and depend on rent as a stream of income to make payments.
How can I get cheap landlord insurance?
Having insurance is more than worth it in the long run. It protects you against a whole host of financial headaches, from unexpected property damage to tenants' claims. With a good policy, you can sit back and let your insurance do the work.
Many landlords are put off by the price of insuring their rental properties. Although landlord insurance costs more than domestic cover, it doesn't need to break the bank! With Utility Saving Expert, there are several ways you can get cost-effective landlord cover.
Compare quotes: For the cheapest landlord insurance, be sure to compare prices using Utility Saving Expert. Our comparison service will ask you some short questions about your properties and the insurance that you require, before offering you price quotes for different landlord policies across suppliers.
Combine multiple policies: To cover all of your needs at a cheaper price, you can package several types of cover into one. Most providers offer buildings and contents cover, property owners liability insurance and tenant default cover all in one. You can also add additional features for a small extra cost.
Check your re-build value: The rebuild value is not the market value, as commonly assumed. The rebuild value, or rebuild cost, is the estimated cost of rebuilding your property from scratch- including materials and the cost of labour. If you have an inaccurate estimate of this figure, your final cost may end up being more expensive than it needs to be. It's a good idea to get in touch with a surveyor to pinpoint an estimate. The expense of this service will save you money in the long run, as it will prevent you from making a claim based on the wrong rebuild value.
Increase your voluntary excess: The higher your excess, the cheaper your insurance will be. If you're able to pay a higher voluntary excess amount, your overall policy will be cheaper in the long run.
Only pay for what you need: Ensure that you don't purchase any cover that you don't require. For example, you probably don't need contents insurance if your rental is unfurnished. If there's no clause for the provision of alternative accommodation in your tenancy agreement, you won't need to pay for additional accommodation cover.
Maximise security: Your premium will be cheaper the safer your building is. To cut insurance costs, you can install alarms and secure locks on doors and windows. This will reduce your premium as well as prevent damage to your property in the first place.
Introduce a no-pets rule: Pets increase the likelihood of accidental damage to interiors and consequently increase the cost of buildings insurance. Barring your tenants from keeping pets in the property will make your insurance cheaper, and also save you potential future issues associated with contents or buildings damage.
Think about who you rent to: Certain tenants- like students-will, unfortunately, result in higher insurance costs. In the eyes of insurance providers, students are more likely to cause damage, while a working professional carries less risk. For the cheapest landlord insurance policy, consider your choice of tenants carefully.
Which landlord insurance companies do we compare?
The insurance comparison technology we provide includes the following insurance companies and brokers:
One Insurance Solution
Advance Insurance
Discount Landlord
Peacock Insurance Services
Plan Insurance
Apricot Insurance
Coversure Insurance
GSI Insurance
CIA Insurance
Gallagher Insurance
Highworth Insurance
A-Plan
One 2 One Insurance
Nova Insurance
Bollington Insurance
Discount Insurance
City Landlord
Edison Ives Insurance
BP Insurance Brokers
Coversure Insurance Services
Compare Insurance
Orwell Insurance
Churchill
Paragon Advance
Pol-Plan Insurance
Anthony James Insurance
Konsileo
A-Plan
Export & General