UK energy market crisis: what's happening and how you can save money
The UK energy market is in a state of crisis, with the cost of wholesale energy continuing to rise, resulting in customers facing increasing energy bills. We explain what's happening with the current crisis and how customers can save money during this difficult time.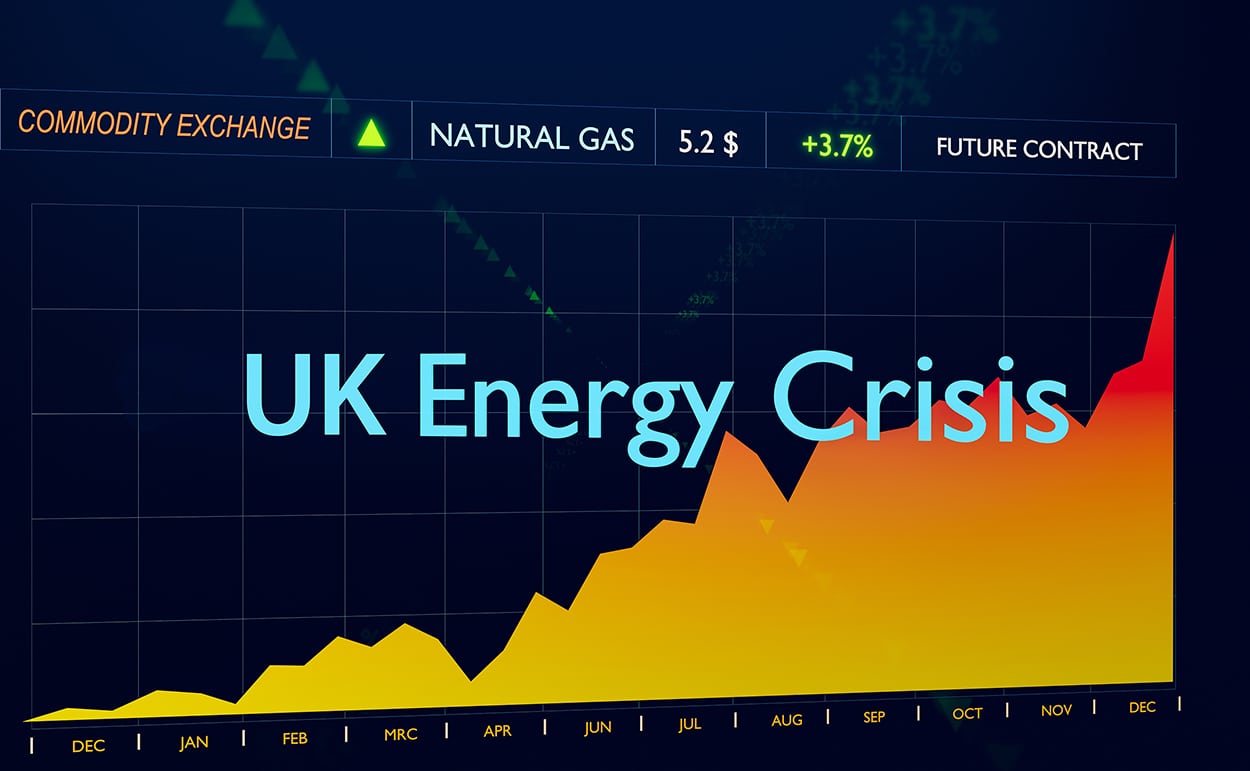 ---
Global use of energy fell when the Covid-19 pandemic hit, resulting in a drop in wholesale prices as oil and gas companies had surplus. As lockdown restrictions eased, the demand for energy began to recover, but production of oil and gas had dropped, leading to a sharp increase in wholesale prices as supply could not meet demand. The cost of wholesale gas is said to have increased by 250% since January 2021, according to Oil & Gas UK.
In January 2019, Ofgem, the UK's energy regulator, set an energy price cap to protect customers on a default energy tariff from sudden increases in energy costs, limiting the amount the supplier can charge the customer. This contributed to 28 UK energy suppliers going bust in 2021, as suppliers are forced to absorb more of the increased energy costs due to the price cap.
During the winter months the demand for energy increases and so does the cost of household bills, putting millions more people at risk of fuel poverty as prices continue to rise, with a further increase predicted for April 2022.
Chris Richards, founder of Utility Saving Expert, commented: "The UK already has a serious problem with fuel poverty, but the current global energy crisis puts millions of people at risk of entering fuel poverty, and those already struggling become even more vulnerable. These are very challenging times, and cheaper energy tariffs are few and far between."
We've shared tips on how to save money on your energy bills during the crisis:
Understand your utility bill – put time aside to read your latest energy bill. Doing so allows you to monitor your energy usage, improve energy efficiency in your home and avoid overpaying.
Improve energy efficiency – Consider DIY home improvements such as insulating your roof and/or garage door, using draft excluders, thermal curtains and energy saving bulbs. Turn off appliances rather than leaving them on standby and switch off lights when you're not in a room. Consider installing a smart meter to monitor your energy usage. Turn down your thermostat a degree, that tiny change will still keep your house warm but reduce the amount of energy required to do so. Wash your clothes at 30 degrees and dry them using a clothes airer rather than a tumble drier. These simple steps will add up to some easy savings.
Prepare for the end of your contract – If you're on a fixed rate tariff your supplier may automatically transfer you to a standard variable rate tariff once your contract ends. This will almost certainly lead to higher energy costs, so use this opportunity to explore your options. Our website offers a free, easy-to-use, price comparison service to compare the latest energy deals.
Monitor meter readings – provide regular, accurate meter readings to your supplier to avoid paying based on estimations.
Timing for heating and hot water – use a timer for your boiler to automatically switch on central heating and hot water at specific times each day. This avoids paying for heating and hot water at times when you're not using it.
Compare deals for other bills – energy costs may be on the rise but you might be able to save money on other bills. Look into whether there are cheaper deals available for your mortgage, car insurance, phone/internet/tv package or pet insurance. Our website offers a free, easy-to-use, price comparison service.