Car Insurance
Compare cheap car insurance quotes and save up to £490*
Compare deals from 100+ insurers
Find a great deal today
Buy online or by phone
Compare Now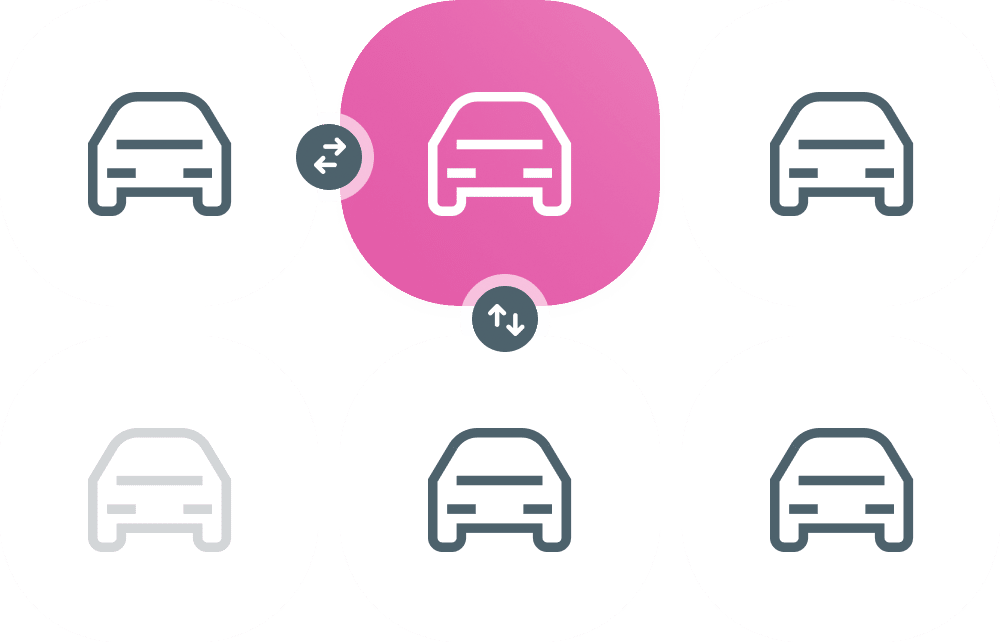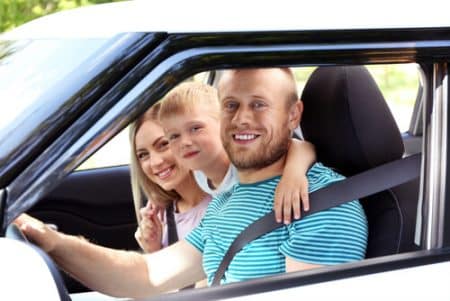 Making it easy to
compare car insurance

quotes

Car insurance is a legal requirement in the UK. With so many vehicle insurance providers out there, choosing the best policy to suit your needs can be challenging and expensive.

With Utility Saving Expert, you can compare quotes from more than 110 car insurance companies to find a policy with all the features you require. When you compare quotes with Utility Saving Expert, you can save up to £490* on the UK's top car insurance policies.

Whether you want to invest in standard cover or more comprehensive protection with a range of add ons, we'll help you find the best car insurance to suit your needs.
---
What does car insurance cover?
Car insurance can provide cover if your car is vandalised, stolen, or causes damage to other vehicles.
Car insurance policies can also pay out if your vehicle catches fire or you're involved in an accident. Exactly what car cover is offered depends on the provider and policy you choose. That's why it's so important to compare car insurance policies to ensure you're getting the coverage you need.
Remember, choosing the cheapest insurance policy isn't always the best option as it might not provide the protection you need.
Typically, car insurance falls into one of the following three categories.
Comprehensive
Comprehensive cover is, unsurprisingly, the most comprehensive type of insurance policy available. This type of cover is sometimes, but not always, the most expensive and provides the most protection.
Comprehensive insurance covers any damage to your vehicle as well as any damage caused to other cars involved in the accident. This applies regardless of who was responsible for causing the accident and covers injury-related costs for anyone else involved.
After paying a compulsory and voluntary car insurance excess, fully comprehensive car insurance will cover:
Damage to third-party vehicles or property
Injury caused to others
Injuries sustained by your passengers in an accident
Fire damage
Theft
Scratches/chips to your vehicle
Intentional damage or vandalism
Accidental damage to your vehicle
Comprehensive car insurance is usually the best value for money due to the level of protection it offers drivers. With this type of insurance, drivers can rest assured that they're covered no matter what happens.
It's important to note that although it's called comprehensive insurance, this doesn't necessarily mean it covers everything. If you want certain types of cover such as windscreen cover, cover for personal belongings, or a courtesy car assurance you'll need to add these to your policy.
When comparing policies, be sure to pay close attention to the fine print to ensure you're getting the exact level of cover you need.
Third-party, fire, and theft
Third-party, fire, and theft car insurance provide policyholders with the most basic protection required by UK law, along with extra cover in case your car's stolen or catches fire.
This level of insurance covers damages to other driver's vehicles due to an accident caused by you but doesn't cover any damage to your own car or any injuries you sustain.
Basically, if you're looking for standard car insurance with some added protection, this type of insurance policy might be for you. Key features of third-party, fire, and theft car insurance include:
Medium cover
Middle price point
Fire expenses to your taxi.
Covers damage or injuries to third parties, fire, and car theft
Third-party only
This is the minimum level of cover required by law in the UK. It's typically the cheapest option but offers the least protection for motorists. This type of insurance is paid out if you're involved in a road accident that results in damage to someone else's car or injury.
Taking out third-party cover means you won't be liable to pay large amounts of money for any damage you cause to another person or their vehicle. It's important to note that this type of insurance doesn't cover any damage to your or your vehicle if you're the driver at fault.
"Don't merely accept the renewal quote your insurer presents. Loyalty isn't always rewarded – even if your insurer proposes an appealing deal, it doesn't mean you should stop looking for better options."
Chris Richards, Managing Director at Utility Saving Expert
What are the different types of car insurance?
There are many different types of car insurance solutions to suit the needs of all kinds of motorists. The type of insurance you take out will depend exclusively on your needs, and you can tailor policies to provide the exact level of protection you desire.
Young Drivers
Young drivers insurance is tailored to drivers who are new or inexperienced. It's typically the most expensive type of insurance policy, as insurers consider young drivers' lack of experience to put them at greater risk of accidents. New drivers should consider Telematics insurance, which can help them to evidence their driving capabilities to insurers, resulting in cheaper insurance premiums.
Over 50's
Everyone says you get wiser as you get older, but this doesn't always mean that older drivers and less likely to be involved in an accident! That being said, most insurance companies recognise that older drivers are likely to be more experienced and offer lower premiums to over 50s drivers. Older drivers are statistically less likely to take risks like speeding and are more likely to practice extra precautions when driving. Some policies will offer cheaper premiums to over 50s to reflect their level of driving experience. Be sure to assess the cost of this type of policy to see if it can help you save on your car insurance cost.
Learner
Learner driver insurance is a flexible, short-term policy that insures learner drivers to drive someone else's car. For policyholders, adding a learner driver to their car insurance policy can be costly, complicated, and can affect their no claims bonus. Learner driver insurance offers a much simpler alternative. This type of policy can be taken out for an amount of time between 2 hours and 90 days. It's important to note that this cover is only valid if the learner driver is accompanied by someone else in possession of a full UK driving license, and won't be valid after they have passed their test. Learner driver insurance shouldn't be confused with driving instructor insurance, which is applied to approved or potential driving instructors.
Multi-car
Multi-car insurance provides cover for multiple vehicles registered under the same address. Usually, the policyholder will pay less for additional vehicles covered by their policy. Households with multiple vehicles should compare different multi-car insurance options including fleet insurance to ensure they find the best value for money insurance policy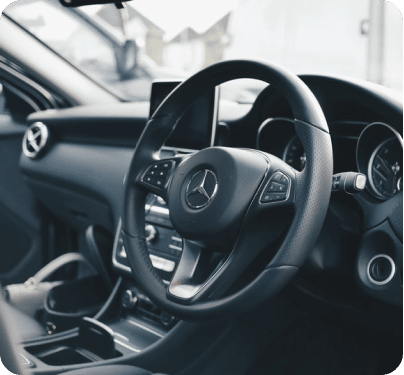 Car insurance add-ons
Personal accident cover
Personal accident cover can be added to a car insurance policy to provide protection for you and your family in case someone sustains serious injuries or dies in an accident involving your car. This type of cover provides financial aid if you or your partner are unable to work as a result of an accident.
For instance, if you're involved in an accident and you're unable to support yourself or your family as a result, you'll be covered with personal injury claims.
It's important to note that this type of insurance doesn't cover you in general accidents that happen in everyday life, it only applies to car accidents.
Breakdown cover
Breakdown cover is an extremely useful add on to any car insurance policy. Breakdown cover ensures you're protected in case your car breaks down in the middle of nowhere—which can be a real lifesaver! There's nothing worse than being stuck in the middle of the motorway with a flat engine or tire, which makes breakdown cover well worth the investment.
This type of cover offers:
Roadside assistance: The car can be fixed at a local garage.
Home start: Covers you in case your car doesn't start at home.
National recovery: In addition to roadside repair, your car can be towed to another location.
Onward journey: Provides transport for you to get home.
European recovery: Covers any breakdowns that occur when you're driving in Europe.
Exactly what's covered depends on the insurance provider. Be sure to check the terms and conditions of the policy before you buy car insurance.
Motor legal protection
Motor legal protection covers any legal expenses you incur as a result of legal action taken against you due to your involvement in an accident. This type of cover can help you recoup other uninsured losses and out-of-pocket expenses that may not be covered by standard car insurance.
Uninsured losses might include:
Medical expenses
Travel expenses
Loss of income due to a car accident
Other expenses like the cost of car hire or phone calls to insurance companies
Adding this type of protection to your insurance policy can help you to avoid costly legal fees, which can quickly add up. A standard add-on can provide up to £100,000 of cover for legal fees.
Courtesy car
Courtesy car cover refers to whether or not an insurer will provide you with a car while your vehicle is being repaired in the wake of an accident. Most comprehensive insurance policies offer this as a standard courtesy, but it always pays to do your research to prevent added costs and inconvenience. With third-party, fire, and theft or third-party policies, this is less likely to be included.
If you depend on your vehicle for getting to work or you live somewhere without a great public transport infrastructure, choosing an insurer that offers this add on is crucial.
How much does car insurance cost?
The cost of car insurance depends on a huge range of factors like your car details, personal information, and driving habits.
When providing you with a quote, insurance companies will take into considerations a range of factors that reflect the risk you pose and how likely you are to make an insurance claim. Here are some of the factors insurers will take into consideration when providing a quote:
The car's insurance group (based on the vehicle's value, cost of parts and repairs, vehicle power, security features, etc)
The driver's age, gender, occupation, and location
Driving experience
The driver's claims history
Whether the driver has any previous driving convictions
The amount of excess the driver is willing to pay
Mileage
Typically, younger and less experienced drivers will have to pay more for car insurance. Drivers who can demonstrate considerable experience on the road and show they have no claims history will often be offered the best deals on car insurance.
Related Reading: Food Delivery Car Insurance
According to
Statista
, the average annual motor insurance cost for twenty-year-olds is £851, whereas the average cost for 65-year-olds stands much lower at £461. These numbers clearly illustrate the difference that age can make when it comes to the cost of insurance and the trust that insurers place in older, more experienced drivers.
The insurance provider will also assess your vehicle and place it in a category reflecting how risky it is to drive, how susceptible it is to theft and the costs associated with repairing or replacing parts.
All of these considerations can make getting cheap car insurance quite challenging. Despite offering the most cover, fully comprehensive car insurance is typically the most affordable option. It wasn't always this way, but insurance companies noticed that younger inexperienced drivers were making more claims with third-party only policies because it was the cheapest option.
How to get cheaper car insurance
Unfortunately, car insurance is generally pretty expensive. However, there are some things you can do to reduce the overall cost of your car insurance premium.
Pay annually
Choosing to pay for your car insurance annually is always cheaper than paying monthly or quarterly. This is because insurance providers typically apply interest to monthly payments but not to annual car insurance premiums. Moreover, there are more admin fees involved with processing monthly or quarterly payments, which can tack on extra costs to the overall price of your insurance quote.
Of course, not everyone will be able to pay for their annual car insurance with a lump sum. When considering which is the best insurance policy for you, be sure to choose one that's affordable for you in the long run, whether you choose to pay monthly or annually.
Lower your mileage
Lowering your car's mileage is a great way to help you access cheap car insurance. By driving fewer miles, you can prove that you're less of a risk for insurers and therefore cheaper to cover. After all, the further and more often you drive, the more likely you are to have an accident.
The longer you go without an accident can also provide you with a no claims bonus which will provide you with a significant discount on your insurance premium.
It's really important that you provide the most accurate estimate of your mileage and don't purposefully reduce for cheaper insurance. When it comes to making a claim, your insurer might not pay out if your mileage estimate doesn't reflect the reality.
Increase car security
One of the easiest ways to lower the cost of your motor insurance is to increase your vehicle's security.
You might consider installing alarms, wheel locks, or immobilisers to deter thieves or vandals. You can also take simple measures like parking your car in a secure garage or parking area overnight. If you have no option but to park on the road, be sure to park in a well-lit area to make your car less of a target.
Car insurance issuers are more likely to offer you an affordable premium on your policy if they can see you're taking the appropriate measures to keep your vehicle safe and out of harm's way.
Choose a less powerful car
The type of car you drive and how powerful it is can have a huge impact on the cost of your car insurance policy. Some types of cars are more expensive and complex to repair or replace. Additionally, some models are considered to be higher risk because they're often involved in insurance claims.
Insurance providers categorize different types of cars based on risk. For instance, sports cars with larger, more powerful engines are typically in higher-risk groups, whereas smaller, less powerful cars are categorized as lower-risk.
If you're in the market for a new car, you should consider how the power of your car will affect your premiums. This will help you better plan your car insurance budget and save money on your premiums.
Use a black box
Black box car insurance (also known as Telematics insurance) is where the insurance company uses technology to continuously monitor the way you drive. This information is gathered by a "black box", which is a GPS device fitted inside your car or on a smartphone app, and then transmitted to the insurance provider.
The concept of Telematics insurance might seem a big "Big Brother", it can lead to cheaper insurance premiums. Insurance providers can track and record information about your driving such as the speed you drive at and your mileage. This information can help them to understand how safely you drive.
You might consider Telematics insurance if you're a young or inexperienced driver and you want to provide evidence of your driving ability to reduce your car insurance policy premiums.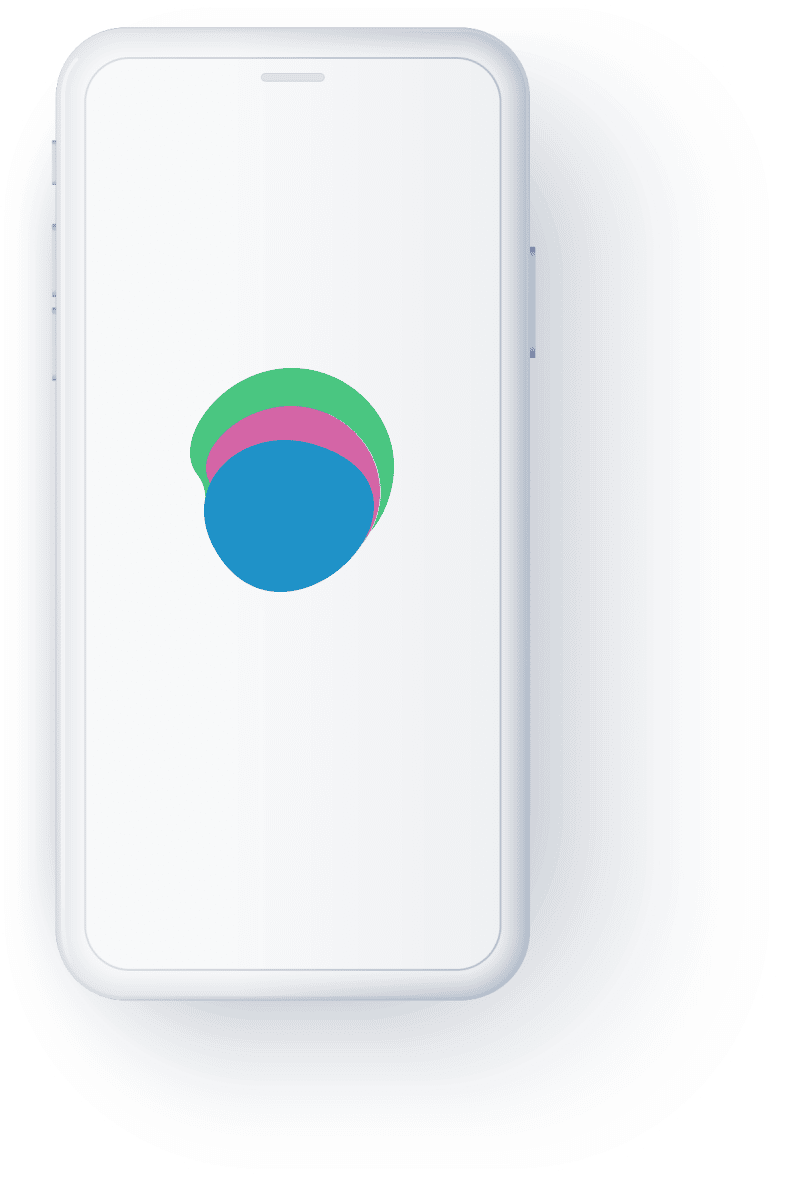 Compare cheap car insurance quotes with Utility Saving Expert today
Utility Saving Expert can help you get cheap car insurance by comparing quotes from more than 110 of the top UK providers. Use our handy online comparison tool to compare quotes based on your specific needs and what you want from your car insurance policy.
Whether you're looking for fully comprehensive cover or basic third-party insurance, we'll help you get the cheapest car insurance quote tailored to your specific needs.
Need car insurance? Compare quotes with Utility Saving Expert today.
Related Read: Car insurance guides
*51% of consumers could save £490.26 on their Car Insurance. The saving was calculated by comparing the cheapest price found with the average of the next four cheapest prices quoted by insurance providers on Seopa Ltd's insurance comparison website. This is based on representative cost savings from June 2023 data. The savings you could achieve are dependent on your individual circumstances and how you selected your current insurance supplier.
What factors can affect the cost of car insurance premiums?
Car insurance providers will calculate your premium based on how much of a risk you pose for them. Some criteria and factors they might take into account include:
Your occupation
Your annual mileage
The amount of voluntary excess you're able to pay
Your age and level of driving experience
Your driving history
Where you leave your car parked overnight
Any other drivers you want to insure
The insurer will collect all this information and provide you with a quote based on your answers.
Is car insurance a legal requirement?
Yes, car insurance is a legal requirement in the UK. There's no question about whether or not you need car insurance—you must be insured to drive a car, motorcycle, or any other type of vehicle in the UK.
Third-party-only cover is the minimum legal requirement. However, other factors will affect the type of insurance you need. For example, if you require business cover or you plan to drive in or outside the EU.
Driving without insurance is illegal, and can put you at serious risk of fines, prosecution, and penalties on your license (IN10). If you're involved in a collision without insurance, you'll be liable to pay for any damage you cause.
What is the difference between compulsory excess and voluntary excess?
Compulsory excess is applied to your insurance policy no matter what. This type of excess is decided and applied by the insurance provider, and is often set higher for younger or less experienced drivers.
Voluntary excess refers to the amount of excess you're willing to pay. Voluntary excess can help people to get cheaper car insurance. It's a good idea to look into how voluntary excess will affect the policy cost to help you secure a price that's comfortable and affordable for you.
Can I insure more than one car on the same insurance policy?
It's possible to insure more than one car on the same policy with multi-car insurance.
Multi-car insurance policies allow you to access the same level of cover and features as a single-car policy and reduces costs for the second vehicle. This kind of policy can cover up to five vehicles, as long as they're registered at one address.
If you require multi-car insurance, be sure to compare different policies to find the best price on this type of insurance.
What types of cars can be insured?
The type of cars covered by an insurance policy depends on the insurance company and the type of policy in question.
There is a range of vehicle insurance policies for cars, vans, motorbikes, caravans, and other types of vehicles. As well as standard vehicle cover, most insurance providers offer special insurance policies designed to meet motorists' specific needs. Some examples of specialist cover include:
Multi-car insurance: Covers multiple vehicles registered at the same address.
Classic car insurance: Specialised insurance tailored to suit the specific needs of vintage vehicles.
Taxi insurance: Insurance tailored specifically to taxis.
Temporary car insurance: Short-term cover, typically limited to 28 days.
Test-driving insurance: Provides protection for drivers' test-driving vehicles.
Related Read: Food Delivery Car Insurance