Motor Trade Insurance Guides
How To Start A Used Car Dealership
Trading cars sounds simple, right? You buy cars at a lower price and sell them for more than you paid.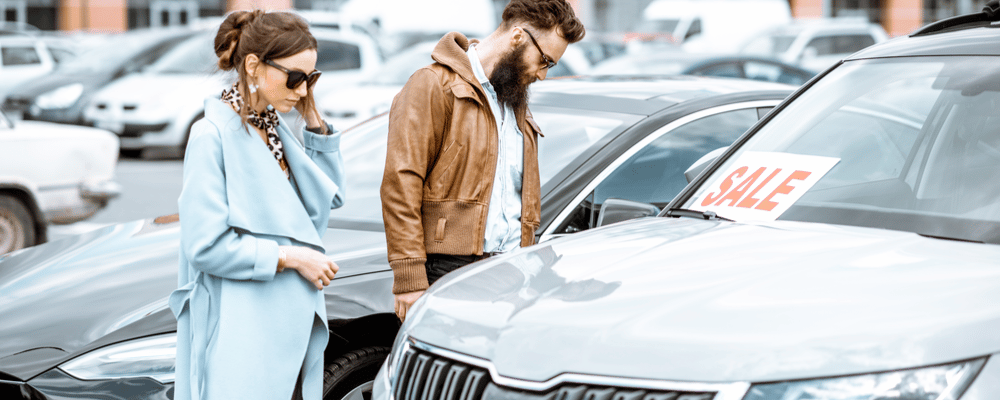 If you hope to make money selling cars, you must be able to sell them quickly, motor traders will generally make around £300-400 each time they sell a car, however, this will largely depend on the car manufacturer and model.
The great news is, you don't have to be a car expert to become successful selling cars. Depending on how much time you're able to commit, you can even sell cars part-time or on a full-time basis. Here's how to start a used car dealership.
Like what you're reading? Get more in our monthly newsletter!
Get the latest news and articles straight to your inbox from Utility Saving Expert
Market research
Before buying your first used car, find out what types of cars are selling well in the city/town you will be operating in, including details of how much they typically sell for.
Think about who you're selling to, you may wish to target a specific audience e.g. you decide to specialise in selling a specific car make and/or model you have knowledge about. Find out where your target audience buys used cars from, and how long it typically takes to sell a car. You can price your cars by looking at current adverts as well as price evaluation websites, this will help you understand how much you should be charging.
Have a business plan for your used car dealership
Although many people may overlook this when starting a new business, it's important to know if selling used cars will be a viable business for you. You will need a budget for car repairs, aesthetic improvements, as well as a number of legal requirements and market considerations you must be aware of.
Once you've calculated your expenditure, you should know how much you can afford to purchase a used car for, and can determine if you need to raise additional funds, perhaps through investments or loans.
Compare cheap motor traders insurance quotes
Inform your local authority
Selling cars from home can be a great way to save money when you're starting your used car dealership.
If you have decided to take this route, you will need to inform your local authority about the number of cars you have parked on the road at any given moment.
Buy motor trade insurance for your used car dealership
Once you've been granted permission from your local authority, you need to buy a motor trade insurance policy. This will cover you when driving the vehicles without you having to insure each car individually.
Motor trade insurance is useful because it gives you the opportunity to add and remove as many vehicles as you like, without significant changes to your premium.
Sell a used car
Once you've bought your first car, you need to ready the vehicle for resale. Start by ensuring the car has passed its MOT, this can make it easier to sell. Next, you'll want to clean the car, presentation is key, as buyers are more likely to purchase something that looks to be in good condition.
If you have decided to sell cars from home, you're unable to have any signs on your property, price boards on the cars, or make any alterations to your premises. There are a few different options you have when selling cars. You can list your car(s) on a number of online websites, advertise in the local newspaper, or even use social media platforms such as Facebook, these have become increasingly popular as you won't have to pay any listing fees. Search for all location-based Facebook groups, join them, and start creating your own post.
You will want to make sure your car is noticed, do this by using high quality images and provide as much detail about what you're selling. Be clear, be honest, and remember not to provide any false information.
Register as a sole trader
Once you start trading, you need to register as a sole trader. Inform HMRC so that you are registered for self-assessment tax. Failure to do this could result in fines and legal challenges.
As you grow and start to purchase and sell more cars, you may decide to register your own limited company, rather than operating as a sole trader. Whether you set up a limited company or not, we recommend setting up a separate bank account for your car dealership. This will ultimately make it much easier to track all business income and expenditure, helping you understand the financial situation with ease.
If you have decided to start a used car dealership, we wish you every success in your future endeavours.