Motor Trade Insurance
Compare cheap motor traders insurance quotes
Complete one short form
Quickly compare quotes
Find a great deal today
Get Quotes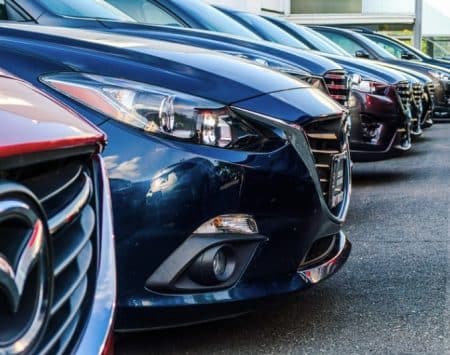 Lowering the cost of
motor trade insurance

policies

If your business operations involve vehicles —whether it's staff driving or interactions with your customer's cars— you must ensure you have the right insurance policy in place to protect you if anything goes wrong.

Motor trade insurance is a special form of insurance that provides financial security in the unfortunate event that an accident or mishap occurs on the job. Whether you're servicing, repairing, selling, or valeting vehicles—you'll find a range of trade insurance policies to suit your needs.

With so many options out there, finding a great value insurance policy that provides all the cover you need can be challenging. That's where Utility Saving Expert comes in.

Before committing to an insurance policy, you must research your options. Compare quotes from top UK insurers with Utility Saving Expert and find the best value-for-money insurance policies.
---
What is motor trade insurance and who needs it?
Motor trade insurance (also known as trade car insurance or traders insurance), is an insurance policy that's taken out by someone who runs a business that involves vehicles.
Simply put, if your business's staff deal with your own vehicles or those belonging to customers, then you're a motor trader and should invest in the correct insurance. Motor traders insurance covers a range of vehicles including cars, trucks, vans, and motorcycles.
There are three main types of motor trade insurance policy.
Road risks policy insurance
If your business involves staff driving trade vehicles or customers' cars or other vehicle types on the road, then you'll need a road risk cover policy. If your staff will be dealing with cars in others ways, but not driving them, then you should consider an insurer that offers more basic cover (like parts-only insurance cover).
There are three options when it comes to this type of policy:
Third-party only insurance:
This is the cheapest and most basic type of insurance. Motor trade broker companies, repair services, and car traders can benefit from this type of policy. If an accident occurs and your driver is at fault, you'll be fully covered for any damage to the customer's vehicle.
Third-party fire and theft insurance:
Offers the same protection as basic third party insurance, and provides cover in the event the car or other vehicle types are damaged in a fire or stolen.
Fully comprehensive policy:
This type of cover is typically the most expensive option, while also being the safest. The insurer will payout in case of any damage to your car or that of your customer, no matter who is at fault.
Liability insurance
Liability insurance provides protection for any work carried out on a business-owned or commercial vehicle within your trade premises.
The three main categories are for:
Employers insurance:
Provides cover for you and your business if one of your employees have an accident at work that results in injury or death.
Traders products, sales, and service indemnity insurance:
This provides cover if any problems or faults are discovered after a vehicle has been sold or serviced.
Public:
Insurance that covers public liability will ensure that you're protected if something should happen to a customer or client when they're on your premises, if they're injured, for example. It also covers you in the event of defective workmanship completed by one of your employees injures a customer.
Combined motor trade cover
Combines road risks insurance with liability insurance in a single comprehensive policy. This type of policy can be tailored to provide you with complete control over the type of cover you choose. Combined motor trade cover policies are typically the most expensive —yet safest— option.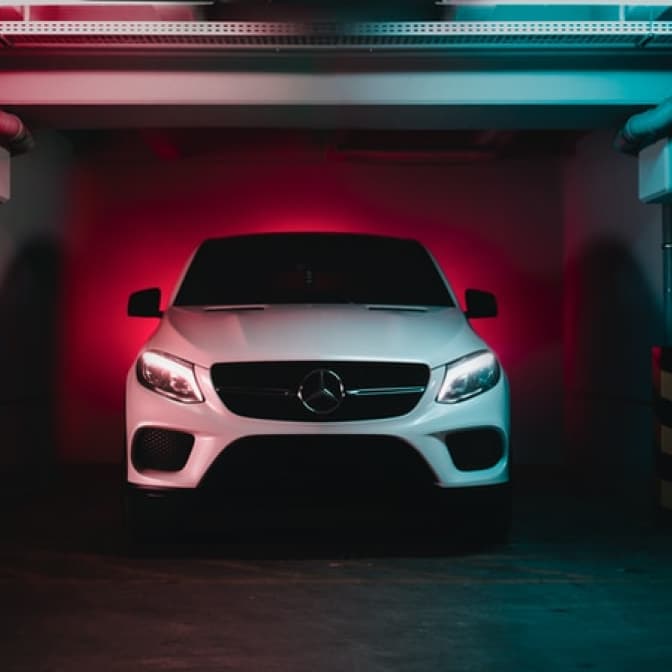 Which businesses does motor trade insurance cover?
Motor trade insurance covers a wide range of business types. From businesses operating in vehicle repair to vehicle sales to vehicle repossession — motor trade insurance is a must.
Typically, we can divide motor traders into two categories:
Buying, hiring, or selling vehicles
Auction houses, car and van hire companies, showrooms, vehicle dealers and traders, car brokers,
valet services
,
car importers
, vehicle repossession services, and more.
Care, custody, and control
If you're struggling to understand whether your business is classified as a motor trade business, ask yourself whether or not your or your clients' vehicles are put under the "care, custody, and control" of your employees. If the answer is yes, then you'll need a motor trade insurance policy.
As trader's insurance covers a diverse range of services, it's crucial that the policy you choose is tailored to your business requirements. The coverage provided by different policies all depends on the particular risks that your company faces.
Remember that motor insurance doesn't only apply to limited companies, they also apply to self-employed people who take responsibility for customer vehicles such as mobile mechanics.
Decided motor trade insurance is for you? If you want to ensure you have the cover you need in case of damage to a vehicle in your care, you'll be glad to know that getting a quote is simple with Utility Saving Expert. All you need to do is fill out an insurance quote form—we'll do the rest.
Utility Saving Expert compares the UK's leading motor trade insurance providers to provide you with a range of competitive policy prices to help you make an informed decision.
Compare cheap motor traders insurance quotes
Add-ons to your motor trade insurance policy
Every motor trade business has its own specific requirements. Luckily, you can tailor the policy you choose to cover exactly what you need it to cover. You'll find a range of add-ons available, including:
Cash theft
Damage to equipment
Material damage
Product liability insurance
Trade premises damage
Vehicle damage on the premises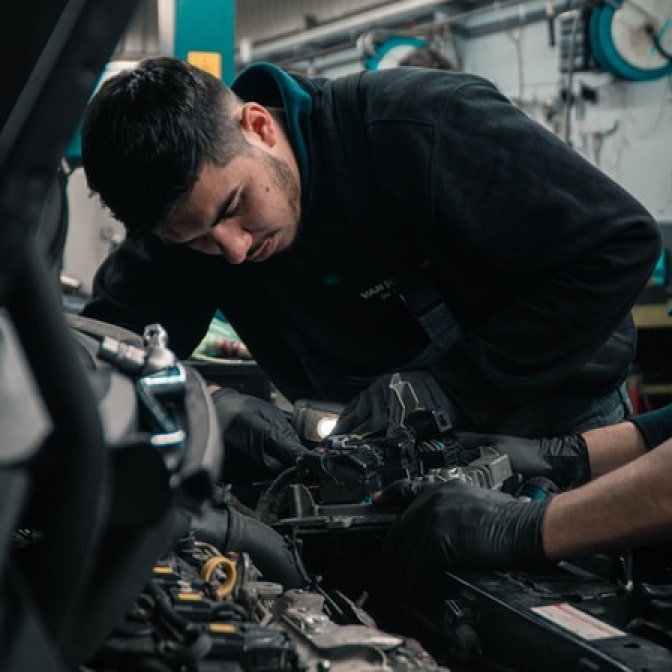 How to keep down the cost of your motor trade insurance policy
Like most types of insurance, the cost varies depending on a number of factors. Here are some things to consider that'll help ensure the cost of your policy is affordable.
Only pay for what you need
As you increase the number of drivers on your motor trade policy, your premium will also increase. Regular car insurance allows you to have multiple drivers covered under the same policy, but only one person will be driving the car at a time.
In comparison, motor trade policies cover multiple drivers on the road at the same time in different cars.
In addition to the number of drivers you cover, it's also important to consider which risks you need to cover. It's a good idea to talk to a motor trade specialist to ensure you're covered in all the right places—without attracting higher premiums.
Increase your car's security
Increasing the security measures on your vehicles and premises is a great way to lower motor trader insurance premiums.
Thieves know how to decipher which cars are easy targets. Consider installing CCTV or storing the vehicle in a garage or gated area. Motor traders might also consider installing floodlighting and burglar alarms on your business's premises to deter thieves from targeting your vehicles.
Providing evidence of these security measures tell the insurance provider that you're taking the necessary precautions, resulting in lower premiums on your trader's insurance.
Employ experienced drivers
Drivers under the age of 25 are statistically more likely to be involved in accidents than older drivers. For this reason, traders insurance for under 25s comes with higher premiums.
An effective way to reduce the cost of your motor trader insurance is to employ drivers with experience and a great track record. When choosing candidates do a thorough background check and ensure they don't have any previous convictions.
Limit the number of cars you use
The more vehicles you have coming and going through your business, the greater the risk might be to insurers, particularly where sales are concerned.
We're not suggesting you shouldn't run a successful business, but equally any good business should be efficient, so make sure that whatever vehicles you are insuring is likely to make you money and – from an insurance point of view – keep your stock levels manageable. Just make sure you have enough cover for the vehicles you're working with.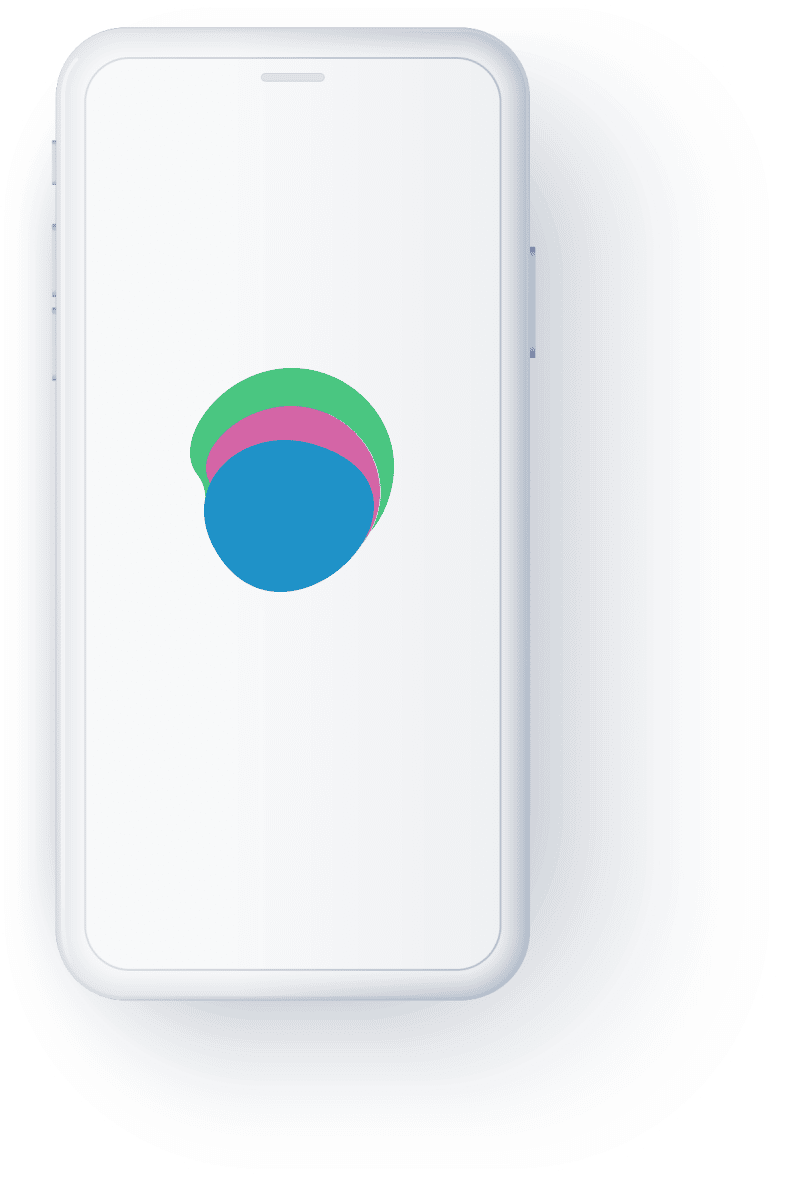 Compare cheap motor trade insurance quotes with Utility Saving Expert today
Utility Saving Expert can help you get cheap motor trade insurance by comparing quotes from more than 110 of the top UK providers. Use our handy online comparison tool to compare quotes based on your specific needs and what you want from your motor trade insurance policy.
Whether you're looking for fully comprehensive cover or basic third-party insurance, we'll help you get the cheapest motor trade insurance quote tailored to your specific needs.
Need motor trade insurance? Compare quotes with Utility Saving Expert today.
Why do I need motor trade insurance?
Vehicle insurance is a legal requirement in the UK.
If you're running a business in the motor trade, you must have insurance in place to legally trade, which applies to full-time and part-time motor trade businesses. This applies to all types of motor trade businesses, from mechanics to car dealers, to valet services.
Traders insurance ensures that you and your customers are protected from any damage caused by or to the vehicle in question. Third-party only insurance is the minimum requirement, however, it's a good idea to weigh up the benefits of more comprehensive policies that offer liability coverage.
Can anyone get traders insurance?
No, not everyone qualifies for motor trade insurance.
To be considered eligible for trader insurance, you'll need to provide evidence that you or your business is part of the motor trade industry. If you run a vehicle-related business, then you will be eligible to take out a motor trade policy.
Can I drive any car on a motor trade policy?
Traders insurance policies cover your own vehicles or customers' vehicles operated by you or your staff. You can't drive other vehicles (like those belonging to family or friends) if they're not registered on the motor trade insurance policy.
How do you qualify for motor trade insurance?
To qualify for trade insurance, motor trade business owners must provide the insurer with proof that they operate within the industry and that you or your employees hold a full UK driver's license. To prove that you're a motor trade company, you can provide receipts and invoices for motor trade purposes.
Accessing a motor trade insurance quote is a quick and simple process when you use Utility Saving Expert. We compare the leading insurance providers and show transparent results to help you find the most competitive insurance prices so you can make an informed choice.