Car Insurance Guides
How to compare car insurance prices
Our main discussion focuses on the topic of car insurance, a staple in every vehicle owner's life. Before we delve into the intricacies of comparing insurance prices, it is crucial that we first establish a clear comprehension of what car insurance is and why it's essential.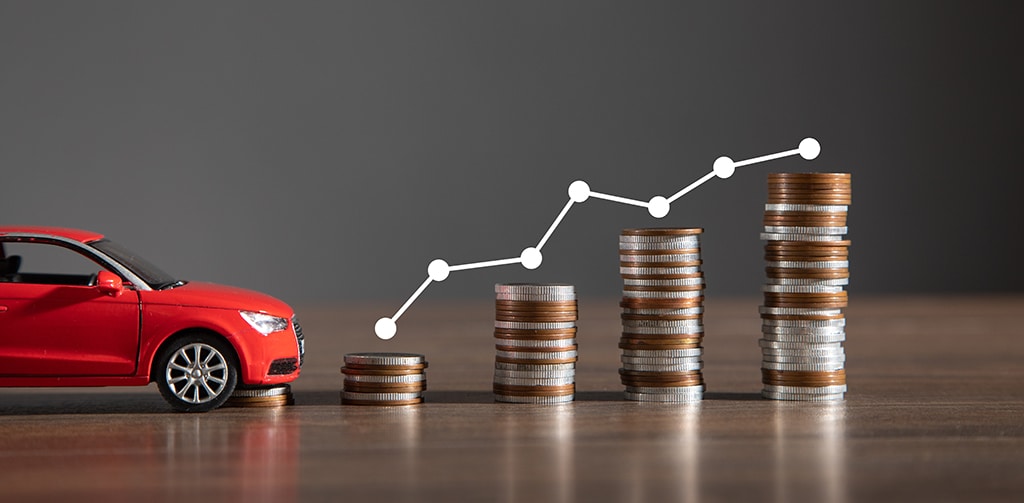 Car insurance is a contract between a vehicle owner and an insurance company, designed to protect the owner against financial loss in the event of an incident involving the insured vehicle.
This arrangement, also known as an insurance policy, outlines what losses are covered, what services the insurance company provides, and what the owner agrees to pay, known as the premium.
Compare car insurance quotes and you could save up to £319*
The Importance of Comparing Car Insurance Costs
Delving further into the subject, we explore the significance of comparing car insurance prices. An in-depth comparison of car insurance prices can be likened to a utility tool, helping you uncover the best coverage that aligns perfectly with your needs and budget.
Every insurance company offers distinct plans, each with its unique blend of coverage, exclusions and, of course, price. The 'ideal coverage', a term we referenced earlier, varies for different individuals, dependent on specific factors like the type and age of the vehicle, frequency of use, and user's profession, amongst others.
Achieve Savings through Smart Comparisons
Evidently, taking the time to compare car insurance prices before committing to any one plan can pave the way for considerable savings in the long term. The key lies in identifying a plan that balances comprehensive coverage and a cost-effective premium, a feat made comfortably achievable through conscientious comparisons.
Smart comparisons don't just stop at comparing the cost of premiums. It also involves understanding each provider's policy on factors like the No-Claim Bonus, deductible amount, add-on services, customer service quality, claim settlement ratio, etc. All these indicators can play a vital role in ensuring a cost-effective and hassle-free insurance experience. For instance, a company with a high claim settlement ratio might offer a slightly more expensive premium, but their reliability in settling claims could make the extra cost worthwhile.
Ultimately, the unambiguous benefit of comparing car insurance prices proves it is a must-do for every prospective policyholder. Make an informed decision and maximise savings with meticulous car insurance comparisons. Keep in mind, the right balance between cost and coverage offers the best car insurance experience.
Like what you're reading? Get more in our monthly newsletter!
Get the latest news and articles straight to your inbox from Utility Saving Expert
Understanding Car Insurance Policies
Car insurance policies, which serve as a pivotal protective measure for drivers, come in three primary formats in the UK. Each format offers varying levels of coverage, which can significantly influence its cost during price comparisons. All these policies provide baseline coverage for damage inflicted on other people's property and potential injuries incurred by third parties.
Take note, however, of the individual features of each type, as they offer different perks that cater to the diverse needs of vehicle owners:
Comprehensive Car Insurance offers the highest level of protection. This policy type encompasses damage to your vehicle, whether it occurs due to an accident or acts of vandalism. Additional advantages include protection from fire and theft. Some comprehensive policies also offer added benefits such as breakdown assistance and legal cover, consequently affecting its total price during comparisons.
Choosing the Third-Party, Fire and Theft policy provides baseline damage coverage to third parties, alongside protection from theft and fire. However, where it notably deviates from its comprehensive counterpart is the lack of coverage for damage to your own vehicle. Its limited nature makes it a reasonably more affordable option when compared to comprehensive insurance.
Third-Party Only insurance offers the least amount of coverage among the three. Providing solely the essential damage coverage to third parties, this policy excludes protection from theft, fire, and damages to your own vehicle. Despite its bare-minimum approach, this policy could be an attractive option for drivers keen on cost efficiency during comparisons.
Redefining Coverage Levels in Car Insurance Policies
When looking to purchase car insurance, understanding the different levels of coverage and factors that affect them is imperative. This comprehension will allow you to select a policy tailor-made to meet your specific needs and risks.
What Really Affects Your Coverage Level?
Several elements directly impact the level of coverage offered by car insurance policies. These influences can significantly alter the nature and extent of the protection provided by your policy.
Age and Condition of the car: The age and state of your car directly affect the level of coverage. Older vehicles usually require comprehensive coverage to cover any damages due to their susceptibility to breakdowns.
Geographical Location: Your place of residence remarkably influences the level of coverage you'll require. High-risk areas prone to accidents or theft would need a policy with higher coverage as opposed to safer localities.
Usage of the car: Greater use of the vehicle, particularly for professional or commercial purposes, calls for a more robust coverage level.
Driver's Profile: The driver's age, driving history, and record of past claims also play significant roles in determining coverage extent.
Simple Extras That Could Enhance Your Coverage
Apart from the usual suspects, many optional covers can enhance your coverage. Choosing these wisely can significantly improve your protection net.
Breakdown Cover: This additional cover provides assistance in case your car breaks down in the middle of the road, rendering you unable to continue your journey. It ensures help is at hand, whether it's roadside repairs or towing your car to the nearest garage.
Legal Expense Cover: If you're involved in a legal dispute after an accident, this optional cover can protect you against potential legal costs and representation fees.
Personal Accident Cover: This extra safeguards your finances from the impact of severe injuries from an accident. It provides a lump sum payment if you suffer a serious injury as a direct result of an accident in your vehicle.
By acknowledging the factors that affect your coverage and top-ups you can opt for, you are better prepared to purchase the right car insurance policy. Understanding these aspects ensures you maximise the potential of your car insurance, providing optimum protection aligned with your needs.
Determining Factors for Car Insurance Prices
Understanding the myriad variables that can influence car insurance rates is the key to finding a plan that suits your needs and budget. Insurers rely on these factors to calculate risk, and adjust premiums accordingly. Let's delve into the specifics of these price-shaping elements.
Scope of Coverage
An aspect that significantly contributes to the cost of your car insurance is the range of coverage. As expected, an extensive insurance plan that offers broader protection will carry a price tag higher than a basic liability policy.
Vehicle Specifications
The nature of your vehicle plays a crucial role in determining your insurance price. Luxury cars, due to their pricey parts and repair procedures, are more costly to insure. However, vehicles equipped with advanced safety features might earn you a reduction in premium, as they decrease the likelihood of personal injury in an accident.
Living Locality
Insurance companies also take your parking location into account. Those residing in areas notorious for high crime rates, particularly car theft, may find insurance charges on the steeper side. In contrast, storing your vehicle in safer locales can potentially trim your insurance expenditure.
Professional Life
Insurers also consider your profession when estimating risk. Jobs requiring intense or frequent driving tend to be viewed as high-risk occupations and can send insurance prices up. Conversely, jobs that involve less travel might signal a lower risk to insurers and thus result in reduced premiums.
Driving Record, Gender, and Age
Insurers view a spotless driving record favourably—it often results in lower premiums. However, should your record be blotted with infractions like speeding or DUI convictions, premiums typically increase. As for gender and age, while statistics suggest that younger and male drivers could face higher rates, it should be noted that diligent driving and a clean record can still help in achieving a reduction over time. It's also worth noting that some insurers might offer discounts for completion of driver's education or defensive driving courses, serving as yet another way to offset "high risk" surcharges.
In the end, the diverse factors affecting car insurance costs underscore the need for in-depth comparison shopping. The extent to which these factors impact your insurance rates can vary significantly among providers. By exploring your options, you are better positioned to find the coverage that best fits your needs at a competitive price.
Gathering Essential Information for an Accurate Car Insurance Quote
Acquiring an exact car insurance quote is contingent upon several specifics relating not only to your motor vehicle but also personal details and vehicle use. All these elements play a critical role in providing our audience—UK drivers and car owners—with a precise premium prediction. Let's delve into each in more detail.
Your Personal Details
Insurance companies consider personal information like your age, occupation, and address, each pivotal pieces of the puzzle, contributing their distinct value in calculating your car insurance premium.
Age: Risk profiles for insurance companies change with regard to age. Younger drivers, between 17 to 24 years, are seemingly more prone to accidents due to lack of experience, subsequently amplifying the risk factor and increasing the premium.
Occupation: This might seem surprising, but your job is a notable determining factor. Some professions require extensive travel, potentially implying more time on the road and higher probability of incidents.
Address: Information regarding where you live is integral as factors such as crime rates in your area and whether your car will be parked on the street or secured in a garage can impact your insurance premium.
Your Vehicle Details
Type of car: The model, make, year, and engine size of your vehicle directly influence your insurance costs. High-value cars or those costly to repair are more likely to have higher premiums.
Modifications: If your car has modifications, they must be accounted for. Potential enhancements could increase the value of the car or paint it as a potential target for theft—both factors influencing the premium.
Vehicle Usage
Mileage: The more miles you drive, the higher the likelihood of accidents, which factors into the risk assessment model, increasing the premium.
Purpose of use: Cars driven primarily for business use carry different risks compared to those used for only social or domestic purposes.
An unambiguous and truthful declaration of the above information is critically important in evaluating the premium. Any discrepancies or misrepresentations could lead to invalid policies, rendering the coverage useless when you may need it the most. This could also potentially lead to legal consequences.
Understanding these various factors helps remind our readers how each detail impacts the insurance calculation. With honest and accurate information, drivers and car owners in the UK can secure the most precise and reasonable insurance quote.
Comparing Car Insurance Quotes: Exploring Various Avenues
Diving into the world of car insurance, we find a plethora of ways to compare prices. Predominantly, individuals lean towards online comparison tools, such as those offered by utility-centric platforms like Utility Saving Expert or directly procuring quotes from insurance providers via their official websites.
The compelling edge of comparison websites lies in their ability to present multiple quotes in a single view, eliminating the arduous task of individually visiting each insurance firm's site. Apart from this significant time-saving feature, these sites offer an added benefit: they furnish salient details about the insurance companies and their policies, assisting potential customers in making informed decisions.
However, it's important to remember that the presented quotes on these comparison platforms are a reflection of the user's input, which potentially leads to varying degrees of accuracy. Hence, for a more holistic approach, exploring alternative avenues for price comparison, such as directly reaching out to insurance companies, might prove helpful.
When it comes to scrutinising insurance quotes, ensure a fair comparison by comparing apples to apples, so to speak. This means you should consider if the policies have similar add-ons or 'extras' (additional protection over and above the basic cover), equivalent coverage limits (the insurer's maximum payout for a claim), and matching deductibles (your out-of-pocket expense in a claim before the policy covers the rest). This way, you unravel an accurate and fair assessment of each policy.
By adopting this comprehensive price-comparing strategy, you're likely to choose an insurance policy that offers the best value for your needs.
Understanding Car Insurance Coverage Types and Their Impact on Costs
The extent of protection provided by car insurance coverage can vary drastically from one plan to the next.
Comprehensive Coverage
The pinnacle of coverage is represented by the "fully comprehensive" policy. It ensures that you're safeguarded for any damages to your vehicle or injuries to other drivers or properties, irrespective of whether you are at fault. However, additional benefits such as Motor Legal Protection, augmented personal belongings cover, and onward travel after an accident aren't inherently included but can be added for a supplementary cost.
Third-Party, Fire and Theft Coverage
Third-Party, Fire and Theft coverage offers a midway option in coverage choices. It encompasses damage to other people's property, injuries to others, and your vehicle in scenarios of fire or theft. Despite presenting fewer benefits compared to comprehensive coverage, it can be a more economical alternative for those seeking essential protection.
Third-Party Only Coverage
Third-Party Only coverage, being the most basic and frequently more affordable, ensures coverage for damage to others' property and injuries in an accident caused by you. Nevertheless, it doesn't cover any damage to your vehicle or personal injuries sustained by you.
Additional Coverages
Additional coverages, not compounded within basic plans, comprise add-ons offered at an extra cost. They extend further advantages such as Motor Legal Protection for legal aid in accidents, enhanced personal belongings cover for belongings within your car, and onward travel support assuring alternate transportation after an accident.
Impact on Car Insurance Cost
The spectrum of car insurance coverage picked directly determines the cost of your insurance policy. Comprehensive coverage, with its exhaustive protection, is usually more expensive. However, while additional coverages may augment the initial cost, they can potentially result in substantial cost savings in the event of unforeseen accidents. The crucial aspect is to strike the right balance between affordability and appropriate protection.
Having established an understanding of how the choice of coverage influences insurance costs, our next focus will be on deciphering car insurance quotes and the elements affecting them. This will further bolster your comprehension, facilitating informed decisions concerning your car insurance.
Variables Determining Premium Amount and Available Discount Types
The calculation of insurance premiums integrates several factors, including the **policyholder's age, driving record, vehicle category, and residential location**.
Age and Driving Record
The age and driving history of policyholders weigh considerably in determining the premium. Particularly, younger drivers, due to their inexperience and maturity level, typically incur higher premiums. Equally, premium rates rise for drivers with past traffic infringements or accidents reflected in their records.
Vehicle Type
The category and model of the insured vehicle mould the premium pricing. Vehicles that belong to a lower insurance group or those with a reduced market value usually attract lower premiums. On the flip side, luxury or high-performance vehicles command higher premiums, given their pricey repair costs and increased theft risk.
Residential Zone
Policyholder's location plays a part in premium computation. Individuals residing in densely populated urban areas, characterised by augmented traffic and increased vehicular incident rates, may see elevated premium amounts. In contrast, inhabitants of rural zones often bear reduced premiums.
Discount Opportunities
Insurance vendors offer a variety of discounts that can significantly alleviate the premium amount. Notably, policyholders insuring multiple vehicles with the same vendor could qualify for a multivehicle discount. Equally, drivers who maintain a clean claim record over a specified period might be eligible for a no-claims discount, a reward for their safe road manners.
More so, drivers who have successfully completed industry-recognised defensive driving courses can access defensive driving discounts. The student discounts merit mention, which are extended to academically high-performing student drivers.
Awareness of these influencing factors and available discounts can guide policyholders in making informed decisions when comparing insurance options, thus enhancing their prospects of potentially lower their premium outlay.
Assessing Policy Excess
Insurance policies come with a defined excess – a predetermined amount you, the policyholder, must pay before your insurance kicks in when making a claim. Often, this aspect of a policy is overlooked but plays a crucial role in determining policy affordability and the financial burden during a claim.
Defining Policy Excess
To put it simply, policy excess is the contribution you make towards a claim on your policy. For any claim made, you bear the cost up to the level of the excess and the insurance company pays the remaining amount. It's a financial safeguard for insurance companies against minor claims.
Selection Considerations
Considering your chosen coverage type, as discussed in the previous sections, is imperative in choosing the right policy excess. In addition, evaluating both ends of the excess spectrum is crucial: low excess means higher premiums but reduces out-of-pocket expenses during a claim; whereas, a high excess results in lower premiums but demands a higher cost when a claim is made.
Impact of Policy Excess
The most tangible effect of your chosen policy excess is, indeed, on your policy cost. A high excess generally means a lower annual premium as you are shouldering more of the risk. But if a claim arises, you will have to pay more from your pocket, which can be financially straining.
To summarise, when considering which policy excess level to opt for, weigh the annual savings from the premium against the potential maximum out-of-pocket cost in case of a claim. It's a balancing act that factors in not just the cost but also the affordability and peace of mind.
In the next section, we will be delving deeper into other influencing factors for policy cost. Stay tuned!
Understanding Car Insurance Coverage Types and Their Impact on Costs
Complexities and intricacies involved in car insurance costs extend to include diverse factors, inclusive but not limited to the driver's age, the driving record, and the residential location. Amid these influential components, there exists a potent factor: the No Claims Bonus (NCB) or No Claims Discount (NCD), a strategy effectively ameliorating the cost of car insurance and enhancing its affordability.
Engaging the NCB or NCD system, insurance providers coax responsible driving behaviours by rewarding policyholders who sustain a claim-free record over a predetermined period. Concurrently, the insurance providers benefit from a reduction in claims.
Demonstrating sustained claim-free history significantly regulates premium expenses, emerging as a powerful tool to manage car insurance costs. Hence, the NCB or NCD forms a pivotal factor modulating car insurance premiums.
However, it's crucial to understand the potential risk lineage of this system. Making a claim, despite its nature or origin, may lead to the forfeiture of the No Claims Bonus or Discount, sparking a subsequent hike in premiums. The acquired benefits of a claim-free record might, therefore, play an influential role for policyholders in curating strategies to minimise car insurance costs.
Policyholders must note the variations in the implementation and conditions of the NCB or NCD, as each insurance provider could harbour different industry practices. Thus, ensuring a comprehensive understanding of the terms governing your insurance policy is vital for making informed and consequential decisions.
Understanding No Claims Bonus and Its Impact on Your Car Insurance
The No Claims Bonus (NCB) is a significant aspect of car insurance. Presented as a reward scheme, the NCB promotes safe driving habits by offering a discount on the annual insurance premium to drivers who do not register a claim during their policy tenure.
This reduction is not a fixed rate; instead, it scales with each consecutive claim-free year, marking an increase in the percentage of the discount offered. It starts from a modest reduction after your first claim-free year as a driver and could potentially reach up to a substantial save of around 65% following a continuous span of approximately five years without claims. Its exact scope depends on the corresponding insurance company's policies and schemes.
The detailed components of an NCB prove to be as diverse and varied as insurance providers in the marketplace. It is where the expertise of companies like Utility Saving Expert proves to be particularly advantageous. They diligently work towards simplifying the intricacies of NCB among other components, leading drivers like you to informed decisions, efficient processes, and ultimately to potential savings on your insurance payments.
By providing a comprehensive comparison of various car insurance policies' specifics, including the subtleties of their NCB offerings, Utility Saving Expert enables you to make a selection that is both cost-effective and serves your requirements best.
With such an understanding of the No Claims Bonus, you are equipped to harness its full potential when purchasing or renewing your car insurance policy. It serves to illustrate how an inclination towards safe driving and a comprehensive understanding of your insurance policy considerably impacts your insurance premiums.
Earning and Preserving a No Claims Bonus
To qualify for a No Claims Bonus (NCB), the key is maintaining a claim-free driving record over a specific period. This basically means if there are minor damages or repairs that are not significant cost-wise, it is advisable for you, as the policyholder, to handle them personally without involving your insurance provider.
However, should there be a situation where you have to make a claim, your NCB might be subject to a downgrade or, in certain circumstances, completely revoked. The exact implications on your NCB heavily depend on the terms and conditions set out by your respective insurance company.
As a driver, maintaining your NCB requires adherence to safe driving habits and circumventing situations that might necessitate an insurance claim. Even in accidents where you're not at fault, you could risk losing your NCB, potentially causing an increase in your renewal premium.
Therefore, it is of utmost importance for you, as a driver, to fully comprehend the caveats of your insurance policy, particularly in relation to the No Claims Bonus. By doing so, you position yourself to take advantage of its benefits, possibly lowering your insurance costs significantly.
Enhancing Insurance Experience with No Claims Bonus
A feature that stands tall in car insurance landscape is the No Claims Bonus (NCB). Simply put, NCB is a discount you amass by preserving a claim-free record throughout your policy term, affirming your competence as a safe driver. But the benefits of NCB surpass just the domain of cost-efficiency.
When understood aptly, NCB emerges as a robust tool in your search for economical car insurance. It facilitates potential savings, a fact that becomes more evident when aligned with a tactic known as car insurance comparison. This tactic can further enhance the acumen of the NCB. To grasp the dynamism of this correlation, let's quickly revisit how to earn and nurture your NCB.
An NCB doesn't come overnight; it accumulates over consecutive claim-free years. The discount escalates annually, culminating at a limit established by your insurance carrier. This discount is insurers' recognition of your low-risk status, indicating that you're less prone to making a claim.
Visualise the possible financial advantages when these lower premiums, courtesy of your NCB, merge with the competitive rates you might encounter while comparing car insurance schemes. This methodology could lead to the discovery of newer budget-friendly choices, adding another facet to the financial edge an NCB confers.
This is where the role of comparison platforms becomes apparent. They provide an expanse of various insurance plans, paving the way to uncover more economical alternatives. When these cost-effective offers align with your hard-earned NCB, you could witness a harmonious balance.
The intersection of these themes – NCB and car insurance comparison – sets the stage for some insightful dialogues in our forthcoming discussions.
Engaging your No Claims Bonus strategically while comparing car insurance prices can unlock substantial savings. It lends a helping hand in thoughtful financial planning, safeguarding your NCB while potentially driving down your annual premium payments even more. As we delve deeper in the next section, let's keep an eye on how this tactic interplays with the other determinants that shape your insurance expenditure.
Reviewing Customer Service and Claims Process
In the insurance landscape, gaining a clear understanding of the customer service and claims process of various providers is central, particularly for those comparing car insurance costs. A dependable claims process, coupled with exceptional customer service, can significantly ease the cumbersome aftermath of unfortunate incidents, such as a car accident.
To carry out an effective evaluation of insurance providers, the following key aspects should be taken into account:
Clear Communication: In insurance proceedings, communication plays a critical role right from the initial stages of policy buying to the eventual settlement of claims. It's beneficial when the insurer is known for effective and transparent communication, often evident in their provision of easily accessible and comprehensibly written policy information.
Prompt Response Time: Speedy responses to customer inquiries and quick resolution of claims by the insurance provider can significantly enhance the policyholder's experience. Unnecessary delays might add to the stress during times when the policyholder is dealing with other urgent issues.
Online Tools and Assistance: Investigate the existence of easy-to-use online platforms or applications provided by the insurance company to help policyholders administer their policies, and process, and monitor claims. Also, services like instantaneous assistance via live chat are worthy considerations.
User Reviews and Ratings: Facets like user-generated reviews and ratings shed light on the true customer experiences and thus act as valuable indicators of the quality of the service provided. The utility of price comparison platforms, like Utility Saving Expert, heightens in these situations as they provide easy access to these reviews and ratings, augmenting the quality of decision-making.
Employing these factors for an in-depth evaluation can yield a comprehensive view of the insurance company's customer service and claims process. Such comprehension paves the way for rigorous comparisons and informed decisions among car insurance providers.
Navigating the Maze of Car Insurance Selection
Choosing a car insurance policy is akin to finding a needle in a haystack. The multitude of options often leads to an overwhelming maze of policies and rates. The key to navigating this maze successfully, primarily revolves around effectively comparing insurance quotes from different providers.
To start this process, it is crucial to identify your specific requirements and budget constraints. Ensuring that you comprehensively evaluate the individual features and benefits of each policy, alongside the associated costs, enables you to identify the most beneficial deal.
However, adopting a 'one-size-fits-all' approach to selecting car insurance can often lead to sub-optimal results. Every driver brings unique circumstances to the table, whether it's the car's make, model, or age, or the driver's age, driving history, or geographical location. These factors contribute significantly in determining the cost and provisions of the insurance policy.
The Importance of No Claims Bonus (NCB)
The No Claims Bonus (NCB) is another crucial factor that influences the selection of your ideal car insurance. We discussed NCB in-depth in previous sections, so it's worth recognising the value of a clean driving record when negotiating your policy terms. A higher NCB often equates to a more attractive deal from providers because it indicates lower risk.
To conclude, successfully choosing the right car insurance policy requires a comparative study of multiple drivers' insurance quotes and weighing them against personal requirements, budget, and Bonus. With this approach, you're more likely to find a solution that fits your unique needs and circumstances, equipping you with the ideal cover to keep you securely on the road.
Mastering Car Insurance: Know What You're Paying For
Ever felt overwhelmed while deciding on a car insurance policy? Questions like, "Why am I paying so much? How can I cut costs without sacrificing coverage?" might swirl around in your head. This section is specifically designed to clear up such doubts.
In basic terms, car insurance is a contract you sign with an insurance company. By paying a specified premium, you secure a promise from the insurer to cover certain car-related financial losses. Factors like where you live, your age, the type of car you drive, and even your driving habits can influence this premium.
If you're based in the UK and think you're paying too much for car insurance, you're not alone. According to the Association of British Insurers (ABI), the average insurance premium clocks in at a hefty £471. But fear not, understanding how these costs are calculated might hold the key to cheaper premiums without losing substantial coverage.
Picking car insurance isn't merely about bagging the cheapest quote out there. It's about finding a policy that suits your needs, both in terms of coverage and cost. Details such as no claims bonus, your chosen type of cover, your occupation, and where you park your car at night, all play a part in determining your premium. Would you believe these same factors can be tools to help trim your payment?
In our mission to guide you to savvy decisions about your car insurance, we explain how the costs are evaluated and how to nudge them in your favour. This knowledge empowers you to make an informed choice about the right coverage at the right price.
Use your power to compare quotes, tweak your level of coverage, and negotiate your premium. This proactive approach can result in a policy that fits your needs neatly and saves you money.
Got more questions? Let us help. At Utility Saving Expert, we're ready to help you navigate the choppy waters of car insurance. Our aim? To help you steer towards a policy that aligns with your budget and coverage requirements. Your journey in understanding and choosing car insurance just got a whole lot easier.