Breakdown Cover
Compare cheap breakdown cover quotes
Complete one short form
Quickly compare quotes
Find a great deal today
Get Quotes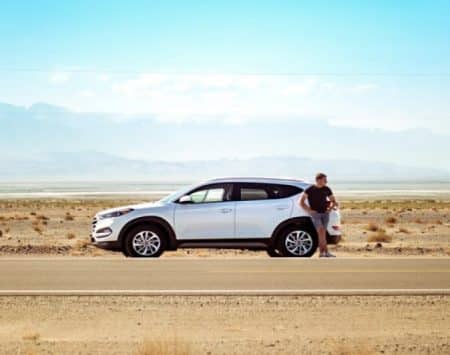 Low-cost car
breakdown cover

policies

The majority of us own a car (or several) and although they provide us with a great service most of the time, they can break down! This is when breakdown cover comes to the rescue! Asides from ensuring peace of mind, it's often a lot less costly than having to arrange cover on the spot.

From fixing the issue on-site to towing your vehicle to the nearest garage, all of these expenses add up. When you have a quality cover in place, you pay a small monthly or annual fee meaning someone else takes care of the upfront costs in the event of a breakdown.

As with most policies, be it car insurance, house insurance or breakdown cover, there are numerous providers and levels of cover to choose from. Here at Utility Saving Expert, we want to help you decide on the best policy for your needs, so we've provided an insight into the many different options below, as well as information on what this cover involves exactly.
---
What Is Breakdown Cover?
In a nutshell, breakdown cover assists in the expense of roadside recovery or repairs should your vehicle break down.
This breakdown could be due to a dead car battery, a flat or punctured tyre or something more serious. Having breakdown cover in place will mean you are not left stranded at the side of the road for a lengthy period.
All in all, there are five key levels of car breakdown cover to choose from, which span from generic roadside recovery to the complete protection of your onward journey.
Do I Need Breakdown Cover?
This type of cover isn't a legal requirement in the UK, however, it does provide peace of mind.
Breakdown cover means that in the unfortunate event of a breakdown, help is on hand should you need assistance to get your car started or simply get you back home.
If your child is taking his or her car to University, this is something to consider, as if they have enrolled in a school or college a substantial distance from your home town, it is unlikely you will be able to come to the rescue.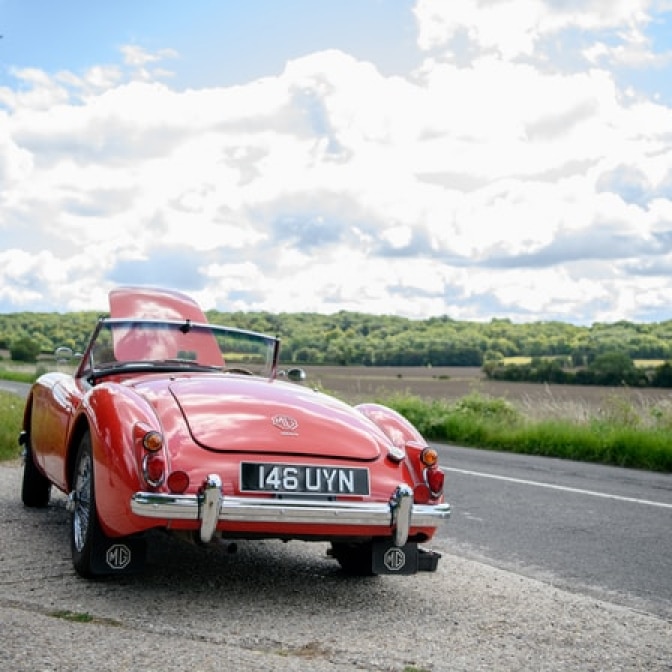 The Different Types of Breakdown Cover Available
There are two key breakdown cover types to choose from, including both personal and vehicle cover. Additional options include a joint cover and a family cover. The latter two options are best suited to those who share a car, be it a couple, an entire family or a house share.
When considering the different types of cover, it is important to consider both the vehicle you wish to insure and the driver (or drivers) who frequently use the car. Having these details at hand will help you pick the policy that best suits your needs and your budget. It is also the details you will be required to enter when using a comparison tool, such as ours at Utility Saving Expert which can ensure you find the best deal for you.
Personal cover
Irrespective of which vehicle you're driving, personal breakdown cover ensures that you as the individual are covered.
This is applicable whether you're the driver or the passenger. This is a great breakdown cover option for those who have more than one car to cover, as it can prove more cost-effective. The one drawback of this policy is however that only you are covered.
Therefore, should anyone else drive your vehicle, they will require a policy of their own. They will also require the correct car insurance to drive the vehicle in question.
Vehicle cover
With this vehicle breakdown cover, unlike a personal cover, you specify the van, bike or car you wish to include in the breakdown recovery policy.
If you share a car, or more than one member of the household drives it, this is a good breakdown insurance option as it is the car that is insured and not the person.
This is also a great vehicle breakdown option to invest in if you wish to save money, as the cost can be split between all individuals using the vehicle.
Joint cover
Joint breakdown tends to be offered in the shape of a personal cover. This means that both you and the vehicle will be covered in any vehicle you choose to drive or travel in.
With this breakdown recovery option, you will also be covered as a passenger. This is a great car breakdown policy for couples that share cars, however, not for those who drive multiple vehicles regularly.
Family cover
Family breakdown cover (or multi-car breakdown cover) is a great policy for families, as well as those who live together looking for peace of mind if their car breaks.
This type of breakdown insurance policy covers several people on the same policy, from children to housemates, to partners and other family members – this roadside assistance even includes those who temporarily live away from home, for example, students studying at university.
When they return home for spring, summer and Christmas breaks, they will be able to use the vehicle knowing they are covered by roadside assistance if the vehicle breaks down.
What Does a Breakdown Policy Cover?
All in all, there are five key elements of breakdown cover to choose from, spanning from van breakdown cover to national recovery, cheap car breakdown cover, UK breakdown cover and more.
This makes vehicle breakdown cover a bespoke motor insurance option as the package you choose is dependent on the level of instant cover you require.
You can further tailor these packages with add-ons, such as alternative transport (should your car not be able to be fixed at the scene of the breakdown), flat battery cover and more.
Local roadside assistance
If you break down when driving in your local area, your breakdown service will send a patrol car to your exact location, ensuring you have roadside assistance on hand.
If they're unable to fix your car at the scene, your breakdown provider or insurance provider will tow both you and your vehicle to a local garage of your choice.
National vehicle recovery
If you break down a significant distance from your local area, national vehicle recovery will ensure you are privy to roadside assistance, irrespective of where you break down in the UK.
They will attempt to fix your car on site and if they are unable to do so, they will tow you and your vehicle to a garage nearby. With the majority of breakdown policies, this is included along with roadside recovery.
National vehicle recovery is a good option for those who travel for work and leisure, for example, if you frequent an office in another part of the country or have family and friends at the opposite end of the country! If your car or motorcycle breaks down, this type of cover will ensure you get back home safely with as little hassle as possible.
At-home breakdown
Often referred to as 'home start', at-home breakdown recovery will ensure you're up and running should your vehicle break down before you've even left home.
If your car has been sitting for a while, it may simply need a jump start, which is when your breakdown service will come to the rescue. If it is something more serious, that they're unable to remedy on the spot, they will tow the vehicle to a garage.
The distance covered varies between providers, which means it is important to read the T&Cs. It often spans anything from more than a quarter of a mile to a mile from your home.
Onward travel
This section of the policy covers additional transport, should you require it to get you to where you need to be if your car is unable to be fixed on-site.
This often comprises solutions including a hire car or the fees required to purchase a bus, train or flight ticket. This is a must for those who use their car to make long journeys, especially for work.
The majority of providers tend to offer onward travel as an add-on. However, certain providers include a level of alternative transport in all cover levels, meaning you will never be left without transport to your final destination. In terms of options, the standard cover tends to include the price of a taxi ride for up to 20 miles.
The advanced cover typically boasts a combination of taxis, hire cars or a hotel for up to a value of £150 over two days.
The ultimate cover can boast a combination of taxis, hire cars or a hotel stay for up to £500 over seven days.
European breakdown cove
If you often use your car in Europe, European breakdown cover is a must as it will cover you whilst overseas, and for the length of your journey.
Trying to tow a broken down vehicle back to the UK without this cover is not only time-consuming, but it is also a huge expense.
European breakdown cover is often offered as an add-on to additional car insurance policies, as opposed to standalone breakdown cover, however, some do include it as standard.
This is why reading your policy agreement is a must, as it may already be included in your current breakdown cover so be sure to check before you choose to add it on.
Parts and Garage Cover
Parts and Garage Cover, often referred to as Breakdown Repair Cover, assists with repair costs in the unfortunate event of your vehicle breaking down.
If you have a particularly bespoke car or wish to avoid hefty on-the-spot bills for necessary car parts, you should choose a breakdown option that includes this in the policy.
Parts could include anything from a replacement for a flat battery to a new fan belt. Knowing your vehicle breakdown firm has your back in this situation offers motorists peace of mind.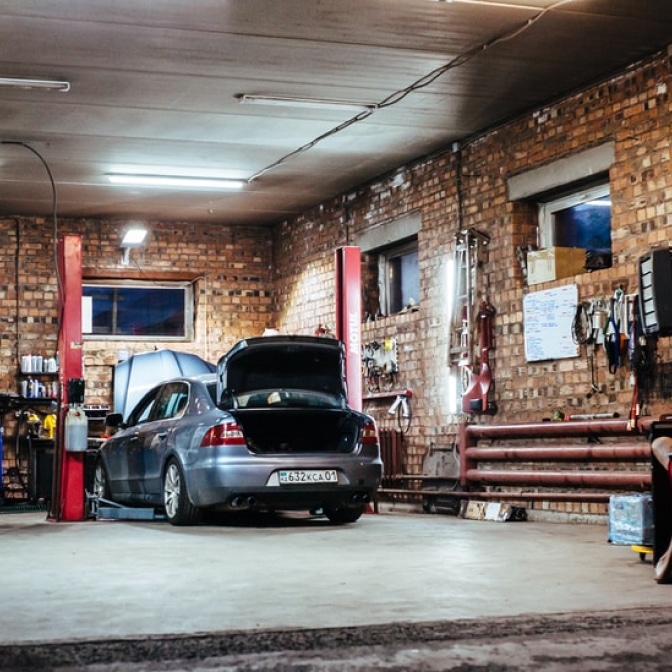 What Extras Can I Include In My Breakdown Insurance Policy?
When it comes to breakdown cover, you can make it as bespoke as you wish. From adding extras such as the replacement of keys to misfuelling cover, tyre replacement extras, the option of a hire car as alternative transport and more – there are numerous add-ons to consider, many of which will save you money in the long run…
When considering a breakdown cover quote, it is always a good idea to check what additional extras are already included in the policy you have chosen and what extras you're able to add.
Some companies have several levels of the same cover, with the lowest level being the most basic and the premium option boasting an array of handy extras.
Misfuelling cover
Misfuelling is unfortunate, however, it does happen. Whether you're not paying attention or using someone else's car, adding the wrong fuel to a vehicle can cause a great deal of damage unless you drain and clean the tank.
This requires the services of a professional and can be a costly job if you don't have cover in place. Adding misfuelling cover as an optional extra ensures your insurance company will cover the costs for cleaning and draining the fuel tank, whether at a local garage or a filling station. Certain policies will also cover all or some of the costs of the fuel wasted.
If you have started to drive your vehicle with the wrong fuel, it is important to pull over immediately and turn on your hazard warning lights to notify other drivers of your presence.
Driving with the wrong fuel can cause a great deal of damage to your car, which is why it's important to allow your breakdown company to tow you to a garage.
Replacement of keys
Car key cover is another optional add-on, and one certainly worth investing in. Acquiring a replacement key for a modern-day car without a breakdown cover can set you back a small fortune.
On top of this, it can also cost you a great deal of time as a new key isn't something that can be produced on the spot. If this incident occurs and your cover doesn't feature alternative transport as an extra, you may have a very expensive journey ahead of you.
Whether lost or stolen, with this add-on, your insurance company provider will replace the key on your behalf. This is certainly something those who own only one key should look into.
Tyre replacement
A set of new replacement tyres, on the spot, could set you back around a whopping £520. Adding tyre replacement as an extra to your breakdown cover will likely only set you back in the region of £6 per month – irrespective of whether they have been damaged maliciously or accidentally punctured.
On top of ensuring you keep costs down, having tyre replacements as an added extra will ensure a much quicker service. Certain breakdown providers will also be able to fit the new tyres on-site, meaning you will be able to get on your way in little to no time.
If they can't replace the tyres on-site, they will provide a recovery vehicle to tow you to the nearest garage or a replacement car.
Battery replacement
A standard battery costs in the region of £160. This is a hefty and unnecessary cost that can be avoided by adding battery replacement as an extra to your standard breakdown cover policy.
With battery replacement, your breakdown cover company will replace your existing battery should you break down if they are unable to recharge it on site. This add-on will save you both time and money.
Common Breakdown Cover Exclusions
When it comes to breakdown cover, clauses and exclusions can cause chaos. Questions you may wish to ask yourself include the likes of 'is your pet covered when in the car?' 'Is your vehicle covered when on private land?' 'Are you covered post an accident?' 'Are you covered for small mechanical issues?'
General exclusions include:
Transporting a pet to an additional destination is often discretionary
If, when on private land, your vehicle breaks down
If you need to replace a flat tyre, not all breakdown cover policies will assist with this
Certain breakdown providers exclude the recovery of vehicles involved in an accident in their entirety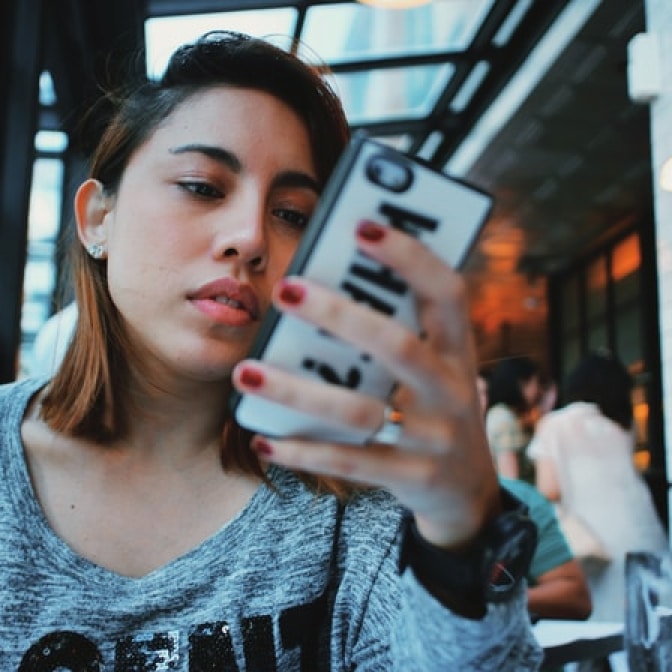 How Much Does Breakdown Cover Cost?
This is heavily dependent on the level of cover you choose, the provider you opt for, the type of car you own, how many people you wish to include on the policy and whether you wish to add any additional extras.
To ensure you get the best deal for your needs, it is a good idea to use a comparison website. Aside from removing the hassle from your decision, it is a great way to find companies that come highly recommended and are well trusted in the industry.
Factors that affect the cost of breakdown cover
Factors that affect the cost of breakdown cover, as mentioned above, include the likes of optional extras, the individual or individuals on the policy, how many cars you wish to cover and what level of cover you choose.
For example, a breakdown cover that includes national and European car breakdown cover will likely be more than a policy that caters to those driving in the UK alone.
We have listed more on each of these factors below:
The level of cover you choose
If you opt for the top of the range cover, this will affect the cost of the policy. Similarly, if you choose a policy that covers the entire family as opposed to just one person, this will again affect the cost of the cover.
When picking your cover level, be sure to choose a policy that covers all of your needs.
The type of cover you choose
There are various types of breakdown covers to choose from, ranging from single covers to multi-car breakdown cover, business breakdown cover, European cover and more…
When you use a comparison site to select your cover, you are choosing from a select number of providers that have been regulated by the Financial Conduct Authority.
The number of vehicles and people you cover
The more people and vehicles you add to your policy, the higher the monthly or annual repayments will be. However, single covers for each person in your household will likely cost more overall.
This is when being savvy with your cover is a must! If the entire family use the same car, a policy that covers the car as opposed to the individual may work out to be more cost-effective in the long run. If a family member breaks down using the car, they will be entitled to call-outs.
There are many add-ons to choose from, all of which are bespoke to the individual choosing the cover. These add-ons, although often necessary, will ramp up the costs.
However, if you were to pay for the likes of a lost key or a tyre change on the road, this upfront cost will cost you a great deal more than your monthly breakdown cover repayments. Aside from lower costs, add-ons also offer peace of mind.
When considering add-ons, think about the vehicle you own and the individuals driving it. For example, if you are someone that travels through Europe regularly, cover that includes European breakdown insurance is a must!
Similarly, if you're renowned for losing your keys, a cover with this add-on is a wise option to choose.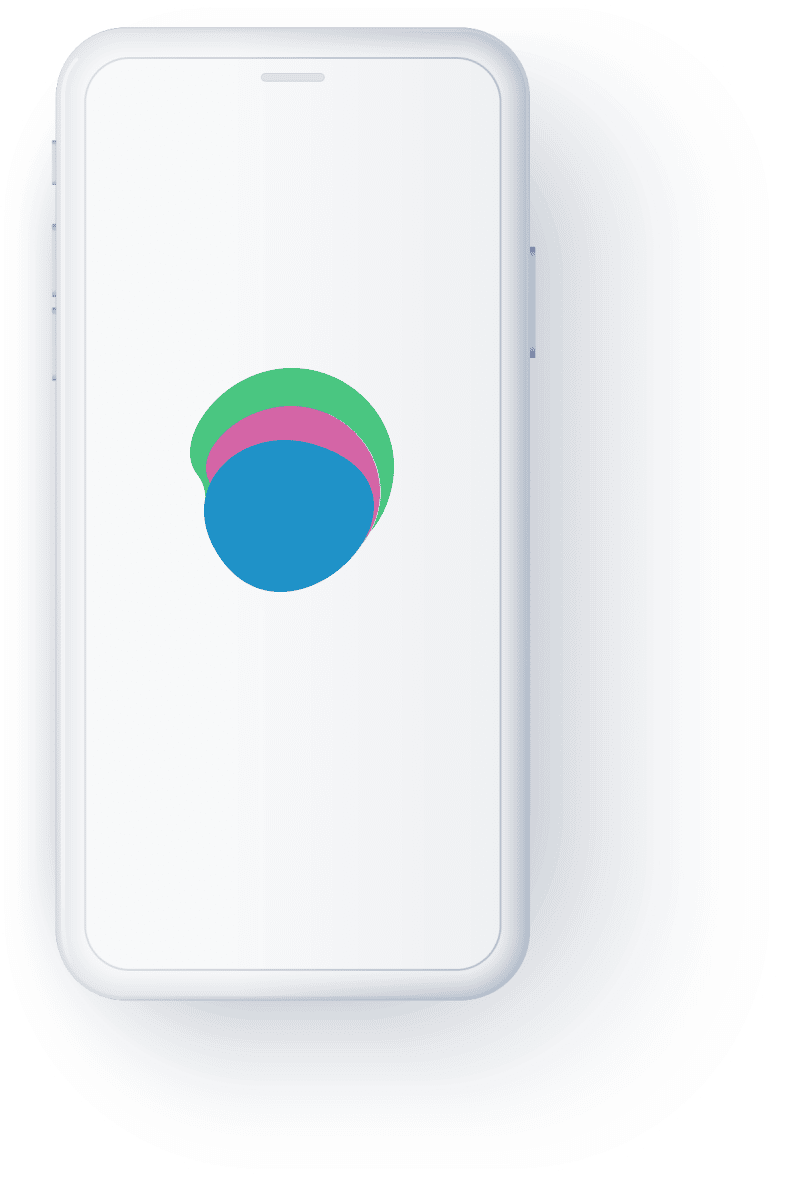 Why Compare Breakdown Cover with Utility Saving Expert?
When it comes to choosing a quality breakdown provider, choosing the correct policy for your needs can be a difficult feat. In fact, with so many providers to choose from, the choice can seem overwhelming. This is when using an online comparison site such as ours at Utility Saving Expert is key, as we do the hard part for you and allow you to choose the best policy for your circumstances.
By entering a handful of details, such as information on the car or cars you wish to insure, how many people you wish to add to the policy and whether or not you wish to add European cover or any other extras, like replacement keys or tyres to the policy, will ensure you find a breakdown policy that suits both your needs and your price range.
You will be met with a list of breakdown cover provider options able to cater to your requirements, as well as quotes from each breakdown service. The best part about using our comparison tool is that when you compare breakdown policies, only trusted providers regulated by the Financial Conduct Authority will be revealed in the search results, so you can relax knowing you will have reliable coverage no matter what option you pick.
This is a great way to source everything from UK breakdown cover to the cheapest breakdown cover, to a vehicle recovery service for those wishing to take their car to Europe to options that allow you to pay monthly as opposed to annually.
Is it more cost-effective to combine breakdown cover with car insurance?
This depends on which provider and which deal you choose. In some cases, it may be more cost-effective to invest in both a breakdown policy and car insurance as separate packages. Although, this can be more hassle and necessitates two separate direct debit payments – one for car insurance and one for roadside assistance.
For best results, use our comparison site, to compare both standalone and packaged breakdown policies to ensure you get the best vehicle cover deal for your needs and budget.
How many callouts am I allowed to make each year?
This is entirely dependent on your roadside assistance cover policy – certain covers will allow for a specific number of callouts, included in the price of the policy, that are capped when you reach the limit.
Other breakdown cover providers will let you make an unlimited amount of call-outs. It is however important to review your policy's T&Cs as you may be charged an additional fee or excess for each callout made.
Are accidents included in breakdown cover?
Certain car breakdown cover companies will exclude the recovery of cars involved in accidents in their entirety. The policies that do cover accidents will arrange the towage of the customer's car from the scene of the accident but only after authorisation has been given by the emergency services on-site or the police.
It is important to read the terms and conditions of your breakdown assistance cover policy carefully to understand exactly what your specific agreement covers and doesn't cover.
You can learn more about this in the breakdown cover FAQs. These can be viewed on the website of most providers at the bottom or in the 'about us' section. In addition, when you compare breakdown cover providers, you will likely receive a list of all the items they do cover in the policy in the shape of a handy information table.
Am I allowed to make a claim straight after taking out a breakdown cover policy?
Yes, your vehicle breakdown covers you from the date you take the breakdown cover policy out. Providing the incident occurred after you signed the breakdown policy (and you can prove this), you will be able to make a claim straight away.
This is irrespective of whether you have signed up for cheap breakdown cover, national recovery or breakdown cover for classic cars.