How to become a car trader in the UK
In recent times, the used car sales market has emerged as a resilient sector, especially in the face of economic challenges. With the cost of living on the rise and households across the UK tightening their belts, many are turning to second-hand vehicles as a more affordable option.
This shift in consumer behaviour presents a golden opportunity for those considering a venture into car trading. But, as with any business, success in car trading isn't just about spotting a gap in the market; it's about understanding the intricacies of the industry. This includes market trends, consumer preferences, and the legal and logistical aspects of buying and selling vehicles.
Whether you're a car enthusiast or a savvy entrepreneur, becoming a car trader requires a blend of knowledge, strategy, and skill.
In this guide, we'll delve into the essential steps and insights to help you navigate the road to becoming a successful car trader.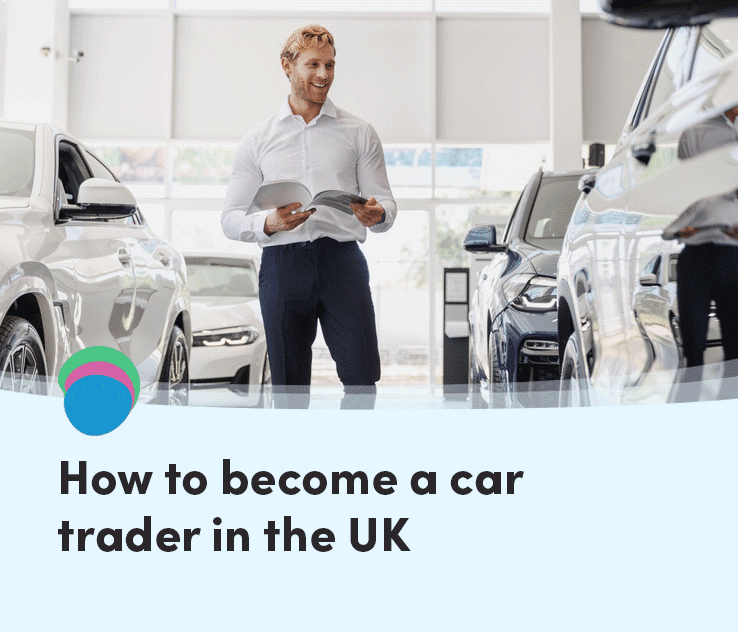 Why is car trading becoming popular?
The allure of car trading, especially in the realm of used vehicles, has grown remarkably in recent times. One of the driving forces behind this trend is the rising cost of living. As many households grapple with financial constraints, the idea of purchasing a brand-new car becomes less feasible. In contrast, second-hand vehicles emerge as a more economical choice, offering similar utility at a fraction of the price.
This shift towards used cars isn't just about affordability. Recent data, such as those from Auto Trader, highlight that the value of used cars is on the rise. This not only indicates robust demand but also suggests that trading in used cars can be a lucrative venture. Moreover, the fact that these cars, on average, find a new owner in just about 40 days means traders can expect a steady and swift business flow.
But it's not all about economics. The used car market has matured over the years, with greater transparency and consumer protection measures in place. This evolution has fostered trust, making more people comfortable with the idea of owning a pre-loved vehicle. Additionally, as environmental concerns take centre stage, many are recognising the eco-friendly aspect of buying used, reducing the carbon footprint linked to producing new cars.
Lastly, the sheer variety in the used car market, from timeless classics to models that are just a few years old, ensures that there's something for everyone, catering to diverse tastes and preferences.
In essence, the rising popularity of car trading stems from a blend of economic realities, market dynamics, and evolving consumer mindsets. As the tide continues to turn in favour of used cars, the car trading arena promises ample opportunities for those keen on diving in.
---
What is the current state of the used car market in the UK?
In 2023, the UK's used car market is experiencing a notable upswing.
According to Cox Automotive, the UK is projected to see used car transactions amounting to 7,154,047 units for the year. This signifies a 4% increase compared to the previous year. However, it's essential to highlight that even with this growth, the numbers are still 3% below the average sales figures seen before the pandemic.
Several dynamics are shaping the UK's used car market:
Economic Factors
As the UK economy rebounds from the pandemic's challenges, there's a renewed consumer interest in used cars. These vehicles present a cost-effective alternative to brand-new models, especially in a time when many households are still financially recovering.
Supply Concerns
One of the pressing challenges in the UK's used car market is the limited supply, particularly of cars aged between 0-3 years. This shortage is anticipated to influence sales figures, with market predictions suggesting a range of 6.8 – 7.0 million units for 2023.
Price Trends
While the general trajectory points towards increasing used car prices in the UK, there have been instances of slight declines. For example, July 2023 saw a decrease of 1.9% in used car values, even amidst robust wholesale activity.
Outlook for the Future
The broader expectation is that the UK's used car market might not see a full recovery to its pre-pandemic vitality until early to mid-2024. This indicates that while there's positive momentum, the journey to complete recovery might be a gradual one.
The UK's used car market in 2023 is characterised by growth and optimism. However, it's also facing certain challenges, especially regarding supply and price stability. While there's positive momentum, the journey to full recovery from pre-pandemic levels might be gradual, extending possibly into early to mid-2024.
---
What are the current car sale trends in the UK?
In 2023, the UK car market is witnessing a resurgence in both new and used car sales. New car sales have seen a significant boost, with a 20.2% increase compared to the previous year. By the end of the first nine months of 2023, 1,451,908 new cars had been registered, marking the 14th consecutive month of growth. This surge in new car registrations is particularly notable given the broader economic challenges.
Several factors and trends are shaping the UK car market:
Popularity of Specific Models
Some of the best-selling cars in the UK for 2023 include the Ford Puma, Nissan Qashqai, Vauxhall Corsa, Tesla Model Y, Kia Sportage, and Hyundai Tucson. These models reflect a mix of traditional favourites and emerging electric vehicles.
Growth in Electric and Hybrid Sales
There's a growing interest in plug-in hybrid vehicles (PHEVs) and battery electric vehicles (BEVs). Nearly half a million PHEVs and BEVs are expected to join the UK roads in 2023, indicating a shift towards more sustainable transport options.
Fleet vs. Private Purchases
While fleet electric purchases are surging, private buyers appear more hesitant to make the switch to electric vehicles. This suggests that businesses are leading the charge in adopting greener transport solutions.
Used Car Market
The used car market remains robust, with sales likely to surpass seven million units in 2023. This continued interest in used cars underscores their value proposition, especially in a time of economic recovery.
Drawing from these trends, it's evident that the UK car market in 2023 is dynamic, with a blend of traditional and emerging preferences shaping consumer choices. As the year progresses, the balance between petrol, diesel, hybrid, and electric vehicles will be a key trend to watch, reflecting the UK's broader transition towards sustainable transport.
---
Where can car traders access key data in the UK?
Car traders in the UK can tap into a wealth of data from several established platforms and organisations:
Auto Trader: As one of the UK's leading digital automotive marketplaces, Auto Trader offers tools and services that provide valuable insights. Their recent tool launch aims to help dealers respond swiftly to the dynamic market and enhance their digital forecourt performance. Additionally, their 'Auto Trader Connect' platform facilitates real-time connectivity between retailer systems and Auto Trader, leveraging data from the UK's largest automotive digital marketplace.
GOV.UK: The UK government's official website provides a range of vehicle licensing statistics. For instance, their quarterly reports offer insights into new vehicle registrations, including trends in plug-in vehicles.
SMMT (Society of Motor Manufacturers & Traders): SMMT supports and promotes the interests of the UK automotive industry. They provide a range of reports, including the 'SMMT Motor Industry Facts', which covers data on vehicle registrations, production, international trade, CO2 emissions, and electrification.
Office for National Statistics (ONS): ONS has been exploring the use of car listings data, such as those from Auto Trader, to enhance consumer price statistics. Their research provides insights into car pricing trends and other relevant metrics.
Glass's Guide: This platform offers accurate vehicle valuations, car specification checks, and tools tailored for car dealers and other automotive decision-makers.
IBISWorld: For those looking for in-depth industry analysis, IBISWorld provides market research reports on the new car and light motor vehicle dealers industry in the UK. These reports cover market size, industry analysis, trends, and forecasts.
By leveraging these sources, car traders can stay informed about the latest trends, gain insights into consumer preferences, and make data-driven decisions to optimise their operations.
---
Which car models are in high demand in the UK?
In 2023, several car models have captured the attention of UK consumers, reflecting a blend of performance, innovation, and value. The top contenders in high demand include:
Ford Puma: Leading the pack, the Ford Puma has become a favourite among UK drivers, offering a blend of style, efficiency, and advanced features.
Nissan Qashqai: A consistent performer, the Nissan Qashqai continues to be a top choice, especially for those seeking a reliable mid-sized SUV.
Vauxhall Corsa: A staple in the UK car market, the Vauxhall Corsa remains a popular pick, especially among city drivers and first-time car buyers.
Tesla Model Y: Reflecting the growing interest in electric vehicles, the Tesla Model Y has made significant inroads, showcasing the appeal of sustainable driving without compromising on performance.
Kia Sportage: With its modern design and comprehensive features, the Kia Sportage has cemented its position as a sought-after model in the SUV segment.
Hyundai Tucson: Another strong contender in the SUV category, the Hyundai Tucson offers a mix of comfort, technology, and reliability.
Nissan Juke: The Nissan Juke, with its distinctive design and efficient performance, continues to attract a loyal following.
Vauxhall Mokka: Rounding off the list, the Vauxhall Mokka has gained traction, especially among those seeking a compact yet feature-rich vehicle.
These models, with their unique selling points and brand reputations, dominate the UK car market in 2023, reflecting the diverse preferences of UK consumers.
---
How to write a business plan for your motor trade business
Writing a business plan for your motor trade business is essential for outlining your business goals, securing funding, and guiding your company's growth.
Here's a step-by-step guide on what should be included in your business plan :
Executive Summary
Business Name: Start with the name of your motor trade business.
Business Objectives: Briefly outline what you aim to achieve.
Mission Statement: Describe the purpose of your business in a concise manner.
Business Description
Nature of Business: Detail the specific type of motor trade business you're starting (e.g., car dealership, repair shop, etc.).
Location: Mention the physical location of your business.
Legal Structure: Specify whether it's a sole trader, partnership, or limited company.
Market Analysis
Target Market: Identify your primary customers.
Market Size: Estimate the number of potential customers.
Competitive Analysis: List major competitors and analyse their strengths and weaknesses.
Marketing and Sales Strategy
Promotion: Detail how you'll promote your business (e.g., online advertising, local newspapers).
Pricing: Describe your pricing strategy.
Sales Forecast: Provide a projection of expected sales over a specific period.
Products and Services
Inventory: List the types of cars or services you'll offer.
Suppliers: Mention where you'll source vehicles or parts.
Operational Plan
Daily Operations: Describe the day-to-day running of your business.
Equipment: List any machinery or tools required.
Staffing: Outline your staffing needs, roles, and responsibilities.
Management and Organisation
Ownership Structure: Detail the owners and their stakes in the business.
Team: Introduce key team members and their roles.
Financial Plan
Start-up Costs: Calculate the initial investment required.
Projected Profit and Loss: Forecast your revenues, costs, and profits.
Break-even Analysis: Determine when your business will start making a profit.
Appendices
Include any additional information, such as market research, legal documents, or detailed financial projections.
Review and Revise
Regularly update your business plan to reflect changes in the market or your business
Note: It's advisable to seek guidance from industry experts or business advisors in the UK, such as those affiliated with the GOV.UK's business support helplines or the Society of Motor Manufacturers & Traders (SMMT), to ensure your business plan is comprehensive and tailored to the UK motor trade industry.
---
When should you notify your local council of your motor trade business?
Starting or operating a motor trade business in the UK comes with specific responsibilities, especially if you're venturing from home. One of the primary steps is notifying your local council. This is crucial if you're selling cars from a residential property. The reason being, your home might require planning permission if its nature transitions from purely residential to a mix of residential and commercial.
Beyond the realm of home-based operations, there's the matter of business rates. If a part of your home or another property is dedicated to your motor trade activities, you could be liable for these rates. Keeping the council informed ensures you're billed accurately and benefit from any applicable reliefs.
The motor trade, by its nature, can sometimes intersect with environmental concerns. Activities like vehicle repairs or the use of specific chemicals might have environmental implications. In such cases, the council can offer guidance, especially on aspects like waste disposal and adherence to environmental regulations.
Licensing is another area that demands attention. Some facets of the motor trade, such as dealing with scrap metal or vehicle dismantling, mandate a specific license or permit. Being proactive in informing the council can streamline this process.
Visibility is key in business, and if you're considering putting up signs, especially in residential zones, it's wise to touch base with the council. They can ensure your signage meets local regulations and doesn't become a point of contention.
Traffic dynamics can change with a motor trade business, especially in terms of parking or increased vehicular movement. If your operations influence traffic or necessitate on-street parking, it's beneficial to keep the council in the loop. They can provide insights into traffic regulations and potential restrictions.
Lastly, the realm of health and safety shouldn't be overlooked. If your business introduces elements like noise or potential hazards, the council can be a valuable ally in ensuring you're compliant with local standards.
In essence, open communication with your local council is not just about ticking regulatory boxes. It's about fostering a relationship that can aid the smooth operation and growth of your motor trade venture.
---
What insurance will I need as a motor trader?
In the UK, motor traders require a combination of Motor Trade Insurance, Public Liability Insurance, Employers' Liability Insurance, and several other specific policies to comprehensively protect their business, vehicles, employees, and customers from potential risks.
Motor Trade Insurance: This is the primary insurance for those in the motor trade. It covers vehicles you own or those in your possession for trade purposes. There are different levels of cover:
Road Risk Insurance: Essential for motor traders who drive vehicles on the road. It can be tailored for full-time or part-time motor traders.
Combined Motor Trade Insurance: This is more comprehensive and can include cover for your premises, tools, stock, and more.
Public Liability Insurance: This is crucial for protecting your business against claims from members of the public. If a customer or any other individual suffers an injury or property damage because of your business activities, this insurance will cover the legal costs and compensation claims.
Employers' Liability Insurance: If you employ staff, it's a legal requirement in the UK to have employers' liability insurance. It protects you against claims from employees who might suffer injury or illness as a result of their work.
Part-Time Motor Trade Insurance: If you're working in the motor trade on a part-time basis, perhaps alongside another job, you can get a specific policy tailored to your needs. This ensures you're covered without paying for more than you require.
Product Liability Insurance: If you sell car parts or other products, this insurance covers you if a product you've sold causes harm to a customer or damages their property.
Premises Insurance: If you have dedicated business premises, this insurance will cover the building and its contents against risks like fire, theft, and flood.
Tools and Equipment Cover: Essential for mechanics or repair specialists, this covers the tools and equipment you use in your trade.
Navigating the motor trade industry requires a keen understanding of the various insurance products available. While motor trade insurance is foundational, it's equally vital to consider the broader spectrum of insurance products to ensure comprehensive protection against the myriad of risks associated with the industry.
Always consult with an insurance expert or broker in the UK to tailor your insurance package to your specific needs and ensure full compliance with all legal requirements.
---
How to apply for trade plates
What are Trade Plates?
Trade plates are temporary number plates that motor traders use on unregistered vehicles. These plates allow businesses in the motor trade to use vehicles for purposes such as selling, repairing, or testing without the need to register and tax each one.
Essentially, if you're in the business of selling cars, trade plates enable your customers to test drive vehicles on public roads without individual registration.
How to Apply:
Download and Complete the Form: Start by downloading and filling out the VTL301 form.
Provide Proof of Insurance: You must have motor trade insurance. Attach a copy of your Motor Trade Insurance Certificate with the form. Ensure the name on your insurance certificate matches the name on the application form. If you don't possess a Motor Trade Insurance Certificate, you'll need to explain why and provide your Companies House registration number.
Specify Plate Type: Indicate whether you want a set of plates for vehicles, a set for motorcycles, bicycles, or tricycles, or both.
Submission: Once completed, submit the form along with the necessary documents.
Wait for Approval: If your application is successful, you should receive a confirmation letter and your trade plates within four weeks of applying. They will be dispatched separately.
What are the costs involved with Trade Plates?
| Month of Application | Licence Expiry | Duration | Cost for All Vehicles | Cost for Bicycles & Tricycles |
| --- | --- | --- | --- | --- |
| January (6 month licence) | June | 6 months | £90.75 | £61.05 |
| January (12 month licence) | December | 12 months | £165 | £111 |
| February | December | 11 months | £165 | £111 |
| March | December | 10 months | £151.25 | £101.75 |
| April | December | 9 months | £136.10 | £91.55 |
| May | December | 8 months | £121 | £81.40 |
| June | December | 7 months | £105.85 | £71.20 |
| July | December | 6 months | £90.75 | £61.05 |
| August | June | 11 months | £165 | £111 |
| September | June | 10 months | £151.25 | £101.75 |
| October | June | 9 months | £136.10 | £91.55 |
| November | June | 8 months | £121 | £81.40 |
| December | June | 7 months | £105.85 | £71.20 |
This table provides a detailed breakdown of the costs associated with trade plates based on the month you apply. Always refer to the official GOV.UK website for the most up-to-date information.
---
Where should I source my cars from?
For car traders in the UK looking to source vehicles for resale, there are several avenues to consider:
Car Auctions
British Car Auctions (BCA): One of the UK's leading car auction services, offering a wide range of vehicles from various sources, including fleet operators, dealerships, and private sellers.
Manheim Auctions: Another major player in the UK car auction scene, Manheim provides access to a vast inventory of vehicles, including ex-fleet and lease cars.
Aston Barclay: They offer a mix of vehicles, from dealer part-exchanges to nearly new models.
Wholesalers
These are entities that buy cars in bulk, often from manufacturers or large dealerships, and then sell them to smaller dealers. They can offer competitive prices, especially when purchasing in volume.
Dealer Part-Exchanges
When consumers trade in their old cars for new ones, dealerships might not always retail these part-exchange vehicles. Instead, they might sell them to traders, especially if they're older models or don't fit the dealership's brand.
Private Sellers
While this can be more time-consuming, purchasing directly from private sellers can sometimes yield good deals, especially if the seller is looking for a quick sale.
Online Platforms for Traders
Platforms like Dealer Auction, 1link Trade Buyer, and NextGear Capital Stocking Plan are designed specifically for traders, offering a range of vehicles suitable for resale.
Ex-Lease or Fleet Vehicles
Companies that lease vehicles to businesses or individuals often sell these cars once the lease term ends. These vehicles are typically well-maintained and come with a full-service history. 
Repossessed Vehicles
Financial institutions sometimes repossess vehicles when owners default on their loans. These cars can be purchased at auctions, often at a lower price.
It's crucial for traders to do thorough research and inspections when sourcing vehicles. Ensuring a car's provenance, checking for outstanding finance, and verifying its service history are all essential steps to guarantee a profitable resale.
---
How to write an effective car sales advert
Keep It Relevant
Use Clear Descriptions
Avoid Abbreviations and Clichés
Highlight Noteworthy Features
Be Honest
Use Quality Photos
Proofread
Personal Touch
Crafting the perfect car sales advert requires attention to detail and a strategic approach. Let's delve deeper into each of the key points to ensure your advert stands out:
Keep It Relevant: Start with the most pertinent information to capture the reader's attention immediately. Highlight key details such as the year of registration, mileage, service history, colour, and the number of owners.
Use Clear Descriptions: Describe the car's features in plain English. For instance, instead of using abbreviations like "AC", spell out "air conditioning".
Avoid Abbreviations and Clichés: While abbreviations like "FSH" (full-service history) might be familiar to some, not every potential buyer will understand them. Clichés such as "first to see will buy" can sound insincere and might deter some buyers.
Highlight Noteworthy Features: If space is limited, focus on the car's most attractive features. This could be a sunroof, leather seats, or advanced tech features.
Be Honest: Transparency is key. If there are minor issues with the car, mention them. This honesty can build trust with potential buyers.
Use Quality Photos: A picture is worth a thousand words. Ensure the car is clean and photographed in daylight against a clear background. Capture multiple angles, both interior and exterior, to give buyers a comprehensive view.
Proofread: Avoid text speak and always use a spell checker to correct any typos. An error-free advert appears more professional.
Personal Touch: Remember, you're not just selling the car; you're also selling yourself as a responsible owner. A well-crafted advert can make a good impression and instil confidence in potential buyers.
---
What legal considerations should car traders be aware of?
Car traders in the UK have a myriad of legal obligations to ensure they operate within the confines of the law and protect both their business and customers. Here are the key legal considerations:
Accurate Descriptions
The law mandates that a car sold must be 'as described'. This means that traders should provide truthful and objective descriptions of the vehicles they sell. For instance, details like the year of registration, mileage, service history, and any notable features should be clearly stated.
Avoid Misleading Terms
Phrases like 'sold as seen' or 'no refunds' have been used by some dealers in the past, especially for second-hand cars. However, according to Trading Standards, no vehicles can legally be 'sold as seen'. Such terms offer no legal protection to sellers, and it's crucial that the description of the vehicle is accurate.
Unroadworthy or Dangerous Vehicles
It's legal to sell an unroadworthy car, but the buyer must be informed that the vehicle is unroadworthy and the reasons for it. Selling vehicles that are MOT failures, have been written off and not repaired, or have serious issues with brakes, tyres, or steering can have severe legal consequences.
Insurance Write-off Categories
If selling a car that has been written off, it's essential to understand the different categories:
Category A: The entire car should be crushed as it's too severely damaged.
Category B: The vehicle has significant damage, but salvageable parts can be reclaimed
Category S or C: The car has had structural damage and needs professional repair.
Category N or D: The vehicle hasn't sustained structural damage but may have other damages that need repair.
Protecting Yourself
Car traders should also be wary of potential fraudsters. It's advisable to meet buyers in person, ensure funds have cleared before handing over the vehicle, and not respond to suspicious emails requesting sensitive information.
Documents Required
When selling a car, traders should have the V5C registration certificate, service history, receipts for vehicle repairs, MOT certificate, and a contract of sale. After the sale, the tear-off part of the V5C document with the buyer's details should be sent to the DVLA.
Post-Sale Responsibilities
Even after the sale, traders have responsibilities. If a buyer refuses the vehicle or insists on repairs within a limited time after purchase (typically 30 days), the trader must comply. Proper advertising and transparency can ensure a smooth sale and a satisfied customer.
It's paramount for car traders to be well-versed in these legal considerations to avoid potential pitfalls and ensure they provide a fair and transparent service to their customers.
---
What are the key takeaways for aspiring car traders?
To thrive as a car trader, it's not just about having a love for cars; you need a keen business sense. Those looking to break into the trade should be ready to adapt to the ever-evolving market, especially with the move towards electric vehicles and the rollout of clean air zones in various towns.
A sound business plan is the bedrock of any venture. Not only is it key for securing your initial outlay, but it also steers the direction of your business's growth. Starting from your own home as a sole trader might be tempting due to the lower upfront costs. However, traders should be clued up on the rules and permissions, especially if they're thinking of parking cars on public roads.
Being accredited by well-known bodies can give a trader's reputation a significant boost, fostering trust amongst potential buyers. Moreover, getting to grips with the nuances of motor trade insurance is paramount. It's not just about covering the cars you have in stock but also shielding your business from potential pitfalls.
At the end of the day, the knack of sourcing and selling cars is central to the trade. While online listings and approaching private sellers are all well and good, car auctions can often provide more lucrative deals. After securing a car, showcasing it in the best light, both in its physical state and in online listings, can greatly influence sales. And, naturally, having secure payment methods in place is essential to protect your business from any dodgy dealings.
By taking these insights onboard and staying updated, budding car traders can tackle the industry's hurdles and carve out a successful path for themselves.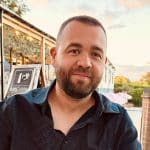 Chris Richards
Chris is a personal finance specialist who founded Council Tax Advisors in 2012, assisting over 250,000 people with their Council Tax debt. Observing that many clients overpaid on utilities, he launched Utility Saving Expert in 2014, an energy price comparison site. In 2016, the platform expanded its services to include consumer and business insurance comparisons. Utility Saving Expert stands out with its commitment to social responsibility, donating 10% of net profits to fuel poverty charities, underscoring its dedication to both client value and community support.