How to get motor trade insurance
Explore the essentials of securing motor trade insurance with our straightforward guide. Whether you're new to the trade or a seasoned professional, we'll help you navigate through the process, ensuring you understand the steps and considerations necessary to choose the right insurance for your business.
Getting motor trade insurance starts with a clear understanding of your business needs. Identify the specific nature of your motor trade activities. This could range from vehicle sales and repairs to servicing. Each area requires a tailored approach to insurance.
Gather all the necessary documents. This includes proof of your involvement in the motor trade, your driving history, and any other relevant information. It's crucial to be thorough and transparent during this stage.
Next, contact reputable insurance providers or brokers who specialise in motor trade insurance. Be ready to discuss your business in detail. This ensures you receive accurate and competitive quotes.
Choose a policy that aligns with your business needs. Remember, the cheapest option isn't always the best. Look for comprehensive coverage that offers adequate protection for your specific trade activities.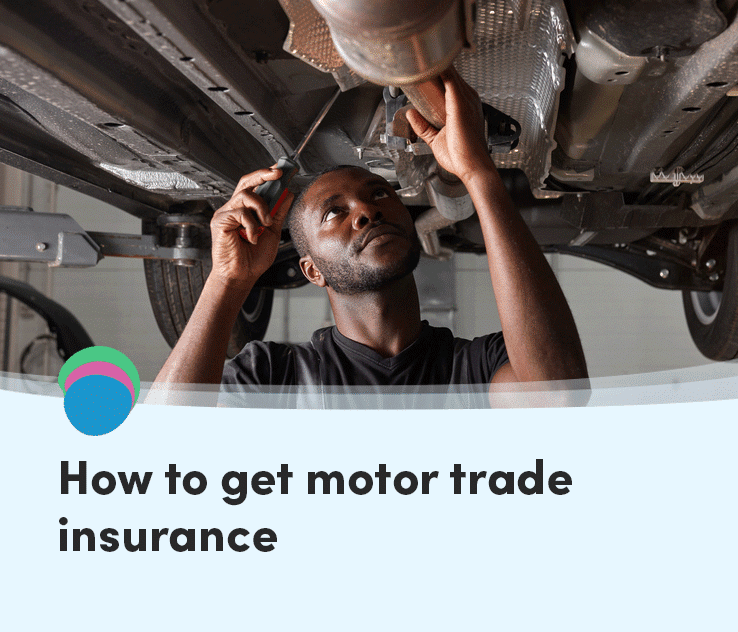 What is motor trade insurance?
Motor trade insurance is a bespoke policy crafted for individuals and businesses within the motor trade sector. It offers coverage for a myriad of activities including vehicle sales, repairs, servicing, and beyond.
This type of insurance is imperative, safeguarding against potential risks and liabilities tied to the motor trade, ensuring seamless and secure business operations. Whether you're a mechanic, car dealer, or engaged in vehicle restoration, motor trade insurance provides essential protection, tailored to your unique trade needs.
---
Who is eligible for motor trade insurance?
Motor trade insurance is designed for individuals and businesses actively involved in the motor trade. To be eligible, you must be operating a business that generates income from motor trade activities. This includes car dealers, mechanics, vehicle restorers, and similar professions.
Now, let's look at the specific criteria and restrictions that can influence your eligibility for motor trade insurance.
Age and driving history
Typically, individuals between the ages of 25 and 74 are eligible for motor trade insurance. There are exceptions, with some insurers offering policies to those over the age of 23. A full UK driving licence held for at least one year, or an EU licence with three years of UK residency, is required. A clean driving history is beneficial, though not mandatory.
Criminal convictions
Traders with criminal convictions, particularly those related to motoring or driving bans, may find it challenging to secure a competitive insurance quote. Each case is assessed individually, and it's crucial to be transparent about your history during the application process.
Occupational and residential restrictions
Certain occupations, particularly in scrap or salvage, may face difficulties in obtaining motor trade insurance. Additionally, the insurance is only available to traders located in Britain, excluding Northern Ireland. A minimum of three years of UK residency is required.
Business operations
Motor trade insurance is designed for businesses, not individuals engaging in motor trade activities as a hobby. Evidence of business operations, such as receipts from vehicle sales or documents showing vehicles worked on, is required to demonstrate eligibility.
Property and vehicle storage
The location of your residence and where vehicles are stored can impact your eligibility and policy cost. Ensure you provide accurate information about vehicle storage to avoid issues with your policy.
To qualify for motor trade insurance, it's imperative to meet these criteria and provide accurate, transparent information during the application process. This ensures you receive the right coverage for your specific needs and helps build trust with the insurer.
---
What type of motor trade insurance do I need?
The type of motor trade insurance you need depends on the specific nature of your business activities within the motor trade.
Here's an overview to help you determine the right coverage for your needs:
Road Risk Insurance – This is the minimum legal requirement for anyone involved in the motor trade. It covers you to drive vehicles on the road, as well as for moving vehicles around a business premises. Whether you are buying, selling, or repairing vehicles, road risk insurance is essential.
Combined Motor Trade Insurance – If you operate from a business premises, this type of insurance is more suitable. It not only includes road risk cover but also protects your tools, machinery, and the premises itself.
Part-Time Motor Trade Insurance – For those who work in the motor trade on a part-time basis, this insurance provides the flexibility you need, ensuring you are covered only for the periods when you are actively engaged in motor trade activities.
Trade Plates – If you are involved in buying and selling vehicles, trade plates allow you to drive uninsured vehicles legally, saving you the hassle and cost of taxing and insuring each vehicle individually.
Additional Cover – Depending on your specific business activities, you might also need additional cover such as liability insurance, which protects you if a member of the public or an employee is injured on your premises or as a result of your work.
By assessing your specific motor trade activities and the risks associated with them, you can choose the type of motor trade insurance that provides the right level of protection for your business.
---
How do you apply for motor trade insurance?
Applying for motor trade insurance involves a series of steps to ensure you get the right cover for your business.
Here are the steps involved in the process.
Determine your eligibility: Ensure that your business activities qualify for motor trade insurance. This is typically applicable if you are involved in buying, selling, repairing, or servicing vehicles.
Understand your needs: Identify the specific type of motor trade insurance that suits your business. Consider factors like whether you operate from a business premises, the types of vehicles you deal with, and any additional coverage you might need.
Gather required documents and information: You will need to provide:
Proof of your involvement in the motor trade (e.g., trade licences, invoices).
Details of your driving history and any past insurance claims.
Information about additional drivers to be covered by the policy.
Details about your business premises (if applicable)
Contact insurance providers or brokers: Reach out to reputable insurance providers or brokers specialising in motor trade insurance. Be ready to discuss your business in detail and provide all the necessary documents and information.
Evaluate quotes and cover: Compare quotes from different providers, paying attention to the coverage offered, policy terms, and premium costs. Ensure the policy meets your specific business needs.
Finalise and Purchase the Policy: Once you have selected the most suitable policy, finalise the details with the insurer, and proceed to purchase the policy.
Regularly review and update your policy: Keep your policy up to date, reviewing it regularly and updating it as your business needs change.
By following these steps and providing accurate information, you can secure the right motor trade insurance policy, ensuring your business is adequately protected.
---
Are there any key terms and conditions I need to be aware of?
When it comes to motor trade insurance, understanding the key terms and conditions is crucial. These details dictate how your policy operates, outlining your coverage, responsibilities, and any limitations.
Here's a guide to help you navigate these essential aspects:
Policy Excess: This is the amount you agree to pay towards a claim. Policies with higher excesses often have lower premiums, but it's important to ensure you can afford to pay the excess if you need to make a claim.
Vehicle Types Covered: Motor trade policies may exclude certain types of vehicles. Ensure your policy covers all the vehicle types you work with.
Additional Drivers: If other people will be driving under your motor trade policy, you need to declare them to your insurer. Failure to do so could invalidate your policy.
Business Use Only: Motor trade insurance typically only covers vehicles for business use. Ensure you have appropriate cover for any personal use of vehicles.
Trade Plates: These are special registration plates that allow you to drive vehicles without having a separate policy for each one. Understand how they work and what you need to do to stay compliant.
Policy Limitations and Exclusions: Be aware of any limitations or exclusions in your policy. These could relate to the age of drivers, types of vehicles, or specific activities.
Claims Procedure: Understand the procedure you need to follow if you need to make a claim, including any time limits for reporting incidents.
Policy Renewal and Cancellation: Be clear on how to renew your policy and any potential charges if you need to cancel it.
Thoroughly understanding these terms and conditions ensures you know exactly what is covered, what isn't, and what your responsibilities are. This knowledge is vital, helping you make informed decisions and avoid any unwelcome surprises in the event of a claim. Always read the policy documents carefully and don't hesitate to ask your insurer or broker if anything is unclear.
---
How do I renew my motor trade insurance?
Renewing your motor trade insurance is a vital step in maintaining continuous coverage for your business. Here's how you can navigate through the renewal process:
Review your current policy
Start by looking over your existing coverage. Check if it still aligns with your business needs. Consider any changes in your operations that might necessitate a policy update.
Update your information
Make sure all details on your policy are current. This includes information about your trade activities, additional drivers, and vehicle types. Significant business changes should be reflected in your policy.
Initiate contact
Around a month before your policy expires, reach out to your insurer or broker. Discuss any business changes and ask about necessary policy updates or adjustments.
Evaluate your options
Your insurer or broker will present renewal options based on the updated information. Carefully assess these, paying attention to coverage, terms, and costs.
Negotiate if needed
Feel free to negotiate if you think the terms can be better. Work with your insurer or broker to find a satisfactory solution.
Confirm and finalise
Once you're happy with the terms, confirm your renewal decision. Complete any required paperwork and ensure you receive confirmation of your renewed policy.
Set a reminder for next year
To prevent coverage lapses, set a reminder for the next renewal. This gives you plenty of time to review, update, and renew your policy.
By following these steps, you ensure that your motor trade insurance is always up to date, safeguarding your business against risks and ensuring legal compliance. Always take time to understand your policy before renewing to ensure it continues to meet your business needs.
---
How to compare motor trade insurance?
To compare motor trade insurance, start by visiting our dedicated section on the Utility Saving Expert website. Here, you'll find a simple form to fill out, detailing your business and specific insurance requirements.
We'll then provide a tailored selection of quotes from various providers, allowing you to easily compare coverage options and prices. Choose the policy that best suits your needs and budget, ensuring your business is protected with the right insurance.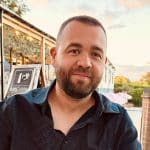 Chris Richards
Chris is a personal finance specialist who founded Council Tax Advisors in 2012, assisting over 250,000 people with their Council Tax debt. Observing that many clients overpaid on utilities, he launched Utility Saving Expert in 2014, an energy price comparison site. In 2016, the platform expanded its services to include consumer and business insurance comparisons. Utility Saving Expert stands out with its commitment to social responsibility, donating 10% of net profits to fuel poverty charities, underscoring its dedication to both client value and community support.