Public Liability Insurance
Compare cheap public liability insurance quotes
Complete one short form
 Compare top UK insurers
 Find a great deal today
Get Quotes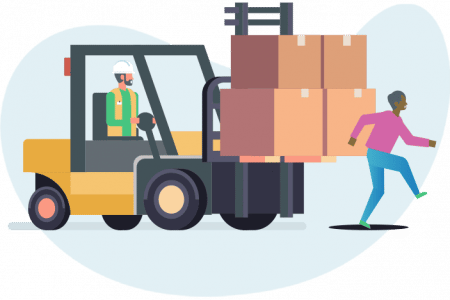 Do you need public liability insurance?
We've all heard the horror stories of accidents happening at work. But what if an accident was to happen to somebody at your place of business? Would you be covered? Without public liability insurance, you could be facing a hefty compensation bill if a member of the public was to make a claim against you.
Finding the right public liability insurance is therefore essential for you and your business and we're here to make this process as straight forward as possible. By reading our ultimate guide to public liability insurance, you can be confident in knowing what to look for when considering a policy.
---
What is public liability insurance?
Public liability insurance, also known as PL insurance, protects you against any third-party claims that could be made against your business in the event of an accident or injury.
It also covers you for property damage that could have occurred because of your business or a product it may have supplied. In such an event, compensation is often paid out to the claimant– if of the course the claim goes in their favour.
Public liability will cover this cost as well as any legal expenses that could be incurred and money used to repair any damaged property.
Let's consider a scenario. You own a fish and chip shop and a customer trips over a loose tile on the floor, badly injuring their knee. This customer could sue your business for damages.
Without liability insurance, your business would have to cover the legal costs as well as the compensation pay out to the claimant.
This could effectively ruin your business if the funds are not readily available, something which isn't worth taking the risk.
Who needs public liability insurance?
Public liability insurance isn't a legal requirement, but it is still an important insurance to consider if your business has daily interaction with members of the public. Accidents do happen, and should you not have the correct insurance in place, your business could be crippled by the potentially expensive outcome.
If you want your business to be able to continue operating as normal, if such an event occurs, public liability insurance is a must.
It is also important as many potential clients may have their own working policies which will only allow a business to work for them if they have the minimum public liability cover in place.
If you wish to work with the government or local authority, you will almost certainly need public liability insurance before you can do so.
Being able to provide evidence of a public liability insurance certificate, will also prove beneficial as it allows other businesses and clients to be able to trust in your business.
Most businesses often display a certificate in their shop or on their website which potential clients can access if they are considering working with you.
You are more likely to work with a company that holds a certain level of insurance than those that don't, so not holding a certificate could hinder your prospects for future business.
If you are self-employed with a smaller income than perhaps a larger business, the financial impact a compensation claim could have upon you is going to be much greater. It could even result in you losing your business altogether.
For these reasons, public liability insurance is extremely important even if you're self employed or a sole trader.
What types of business need public liability cover?
Examples of businesses that will need public liability insurance include the following:
Builders
Hairdressers
Window Cleaners
Electricians
Plumbers
Cleaners
Maintenance Workers/Road Workers
Caterers
This list is not exhaustive, and before taking out a policy you should ask yourself this question. Does your business involve contact with customers? If the answer is yes – then you should consider taking out public liability insurance. You might operate your business from home, however if you have regular meetings at home, or drop in sessions for clients, public liability insurance is still important.
What does public liability insurance cover?
At the most basic level, public liability insurance covers your business against compensation payments and legal fees, should your business be found responsible for injuring a member of the public or damaging property.
It can also cover any medical costs that might be a result of a person's injury. A member of the public could include a client, customer, supplier or even a passer-by.
Regarding the damage of property, public liability insurance could for example cover you if work your business carried out damaged a computer, or laptop. Perhaps from a coffee spill or from a piece of your equipment falling and breaking them. Again, public liability insurance will cover the cost of repairing any property, should your business be held liable.
Public liability insurance doesn't usually cover the physical building you own or are renting, for that you would need to get a quote for commercial property insurance.
How much does public liability insurance cost?
The cost of a public liability insurance policy can depend on several factors. These include but are not limited to: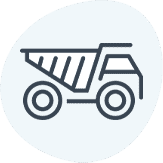 Trade or profession liability risk
Some trades may carry a higher risk to any third party. Trades which use a lot of equipment or dangerous machinery are likely to cause more harm, therefore will be more expensive to insure.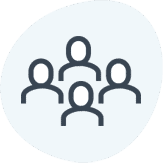 The number of employees effects liability risk
The more staff you have, again the more likely accidents are to occur. For these reasons the premium may be higher if you employ a lot of people.

Whether third parties visit your business
If your business has lots of visitors, you are thought to be at a high risk of an accident occurring, therefore premiums are likely to be higher.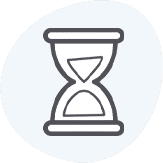 Previous liability insurance claim history
Insurance companies are more likely to class you as being as high risk if you have made claims in the past. If previous claims have been made, your premium is likely to be a lot higher than those businesses who have never made a claim.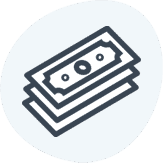 The business turnover vs. liability premiums
The larger the business, the higher the risks. Again, this means premiums are likely to be more expensive.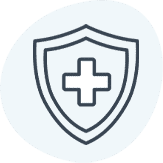 Health and safety
Insurance companies are likely to favour businesses that have an up to date health insurance policy as they are lower risk than those who don't provide one. Similarly, if your health and safety has been scored as below standard, you are more likely to experience higher premium rates as the risk associated with your business will be greater.
Liability insurance cover for your business
When considering the amount of public liability cover you will need, it is important to take into consideration the risk involved with your business whilst working with members of the public. In realistic terms, the higher the risk, the more cover you will need. Here are three examples:
If you are a builder by trade, your level of exposure to the public will be very high as you will often be in close contact to passers-by or your customers, if you are working from their home. You are also more likely to be working with heavier equipment which could cause more damage and therefore pose a higher risk to any third party. In this instance, it might be a good idea for you to get a higher level of cover, as the risks posed and your contact with the public is on the higher end of the scale. Perhaps around £10m could be a good start.
If you are self-employed mortgage advisor, you may still have contact with the public however this could be on a smaller scale than that of a builder. Perhaps the contact you have is only when you visit clients in their home. In this instance, the equipment you use (which will probably only be a folder or a laptop) is going to pose little risk to the third party, and so you may only need a minimum level of cover, perhaps around £1m.
If your business is an online shop, your contact with the public may be on the lower end of the scale therefore the risk associated with your business will be small. You might not have any contact with the public at all. In this instance, you may be able to avoid public liability insurance altogether.
It is also a good idea to check with any potential clients what they're requirements are, as they often stipulate a minimum amount of cover is needed to be able to work with you.
Compare public liability insurance with Utility Saving Expert
How to save money on liability insurance
Cutting the costs of public liability insurance usually involves shopping around to get the best deal. You can use our online comparison tool, which will help you find the cheapest policies.
If you are looking at renewing a quote, make sure you provide the insurance company with any no claims you have accrued in previous years, as this should reduce your premium by a considerable amount.
You must also research each insurance option in detail to make sure you don't pay for cover you don't necessarily need. Your insurance provider should be able to help with this.
Bear in mind that the cheapest public liability insurance quotes may help to cut costs, but they won't always provide the best level of cover. The financial impact a claim could cause upon your business will far outweigh the costs involved in setting up a more expensive insurance plan.
What are the typical liability insuance exclusions?
Public liability insurance is designed to cover third party claims only – for example a client, customer, supplier or a member of the public.
This means it does not cover claims made by employees. To deal with claims made by employees, you will need to obtain employers liability insurance.
Unlike public liability cover, employers liability insurance is a legal requirement, therefore you must have this in place if you wish to be complying with the law and avoid hefty fine.
You could also consider combining public liability insurance and employer's liability insurance which could make your premium cheaper than if you took out individual policies. You can find out more about employer's liability insurance by reading our ultimate guide here.
You should now have all the necessary information you need to help you choose the right policy and level of cover for your. Use Utility Saving Expert's online comparison tool to help you find cheap public liability insurance.