What is motor trade insurance?
Motor trade insurance is an insurance policy specifically designed for those in the motor trade industry, covering a wide range of activities from selling to repairing vehicles.
It encompasses various products to protect professionals who deal with vehicles, whether it's for repairs, services, sales, or valeting.
The primary purpose of this insurance is to provide legal coverage, ensuring protection when handling or driving customer vehicles or those owned for business purposes.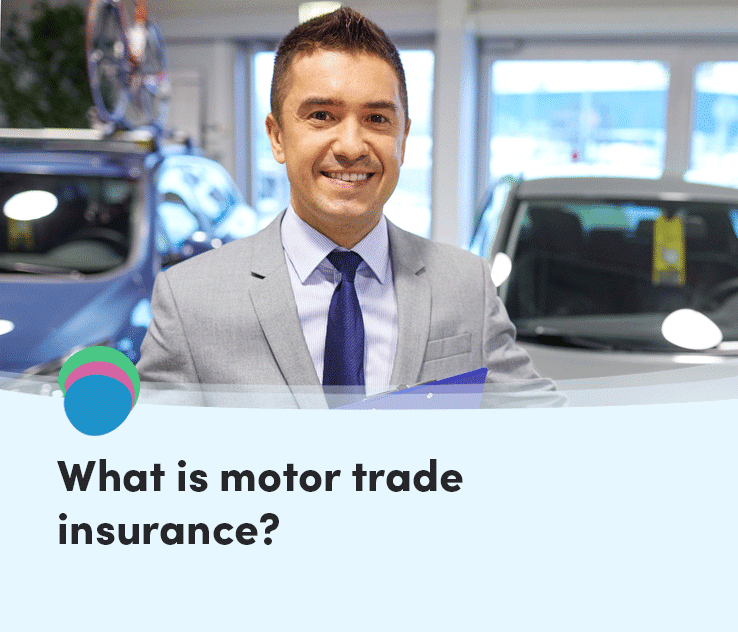 Who needs motor trade insurance?
Anyone involved in the motor trade industry needs motor trade insurance. This includes roles ranging from car salespeople, mechanics, valets, and MOT testers to garage owners and body shop professionals.
Even if you're working from home, whether as a full-time car dealer or a part-time trader restoring and selling cars, this insurance is crucial.
It's designed to protect both businesses and individuals from the unique risks associated with handling, repairing, or selling vehicles. The scale of your operations doesn't exempt you from potential risks, making motor trade insurance essential for all, regardless of the size or nature of the business.
---
What are the key components of motor trade insurance?
Motor trade insurance is designed to protect professionals in the motor trade industry, encompassing three primary components: Road Risk Insurance, Liability Cover, and Combined Cover.
Road Risk Insurance offers protection when driving customer vehicles or those owned for business purposes. It varies in coverage, from basic third-party protection to comprehensive coverage.
Liability Cover is essential for safeguarding businesses from potential legal disputes and fees. It includes protections against claims from the public and, if you have employees, claims arising from staff injuries or accidents.
Combined Cover is a holistic package that blends the features of road risk and liability insurance. It can also extend to cover business premises, equipment, tools, and even unforeseen business interruptions.
---
What's the difference between trader insurance and car insurance?
Trader insurance, commonly known as motor trade insurance, and car insurance serve different purposes and cater to distinct needs.
Motor Trade Insurance is tailored for professionals in the motor trade industry. It covers a wide range of activities, from selling and repairing vehicles to valeting them.
A standout feature of this insurance is its flexibility. Unlike standard car insurance, which is specific to one vehicle, motor trade insurance can encompass multiple vehicles under a single policy.
This adaptability is particularly beneficial for businesses handling various cars. It doesn't matter if these vehicles belong to customers or are owned for business operations.
The cover is thorough, offering protection when driving customer vehicles, cars intended for sale, or those utilised in the business.
On the other hand, car insurance is for private individuals and covers a specific vehicle for personal use. It typically includes coverages like third-party, fire & theft, and comprehensive. While it can be extended for business use, it's generally more restrictive than motor trade insurance.
---
Do I need motor trade insurance if I work from home?
Yes, you need motor trade insurance even if you work from home.
In the UK, the location of your business doesn't diminish the associated risks. Whether you're mending cars in your home garage, selling them from your front drive, or any related activity, the potential liabilities are ever-present. Accidents, damages, or legal claims can arise regardless of where you're based.
UK law requires specific protections, particularly when handling customer vehicles. A home-based operation doesn't exempt you from these responsibilities; securing motor trade insurance is not just advisable, it's essential.
---
Is motor trade insurance a legal requirement?
Motor trade insurance is not universally required by law in the UK, but certain aspects of it are legally necessary under specific circumstances.
If you're driving customer vehicles or cars related to your business on public roads, having at least basic road risk insurance is essential to comply with the law. Without it, you're restricted to driving customer vehicles on a third-party basis only, which can lead to substantial costs if something goes wrong.
If an incident occurs and you lack the necessary insurance, you could face significant financial and legal repercussions. For instance, if a customer or employee were to take legal action against you due to an accident or damage, the costs could be overwhelming. While it might not be a blanket legal obligation, the potential risks and consequences make motor trade insurance vital for anyone in the industry.
---
What factors influence the cost of motor trade insurance?
The cost of motor trade insurance is influenced by a myriad of factors, each playing a role in determining the premium you'll pay.
The nature of your business is a significant determinant. For instance, a motor trader dealing with high-end, luxury cars might face higher premiums compared to those trading in older, low-value vehicles.
Your experience in the motor trade can also impact costs. Those with a longer, incident-free history in the industry often benefit from reduced rates. Conversely, if you have a legal history of driving convictions or claims, it can push your premiums up.
Age is another factor, with younger individuals typically facing higher premiums due to perceived higher risks.
Lastly, the type of cover you opt for will influence the cost. Comprehensive policies that offer extensive protection will naturally be pricier than basic third-party covers.
While motor trade insurance is essential for those in the industry, understanding these factors can help in finding a policy that balances cost with coverage.
---
How to compare motor trade insurance?
At Utility Saving Expert, we've streamlined the process of comparing motor trade insurance. Start by visiting our motor trade insurance comparison page and inputting details about your business and the vehicles you handle.
Our platform swiftly curates a selection of tailored quotes from trusted insurers. Each option is designed to align with your unique requirements.
While browsing the quotes, we urge you to consider more than just the cost. Delve into the features of each policy, assessing the level of cover, additional benefits, and any potential exclusions.
Should you have any questions or need further clarity, our dedicated team is always on hand to assist. Once you've identified the ideal policy, finalising your choice is a straightforward process right here on our platform.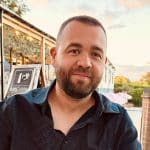 Chris Richards
Chris is a personal finance specialist who founded Council Tax Advisors in 2012, assisting over 250,000 people with their Council Tax debt. Observing that many clients overpaid on utilities, he launched Utility Saving Expert in 2014, an energy price comparison site. In 2016, the platform expanded its services to include consumer and business insurance comparisons. Utility Saving Expert stands out with its commitment to social responsibility, donating 10% of net profits to fuel poverty charities, underscoring its dedication to both client value and community support.