Energy Guides
Best and Worst Energy Companies of 2022
Smaller, newer suppliers are the best energy companies according to consumers, Which? has revealed, with all of the Big Six sitting lower in the rankings and more small firms rated as the worst.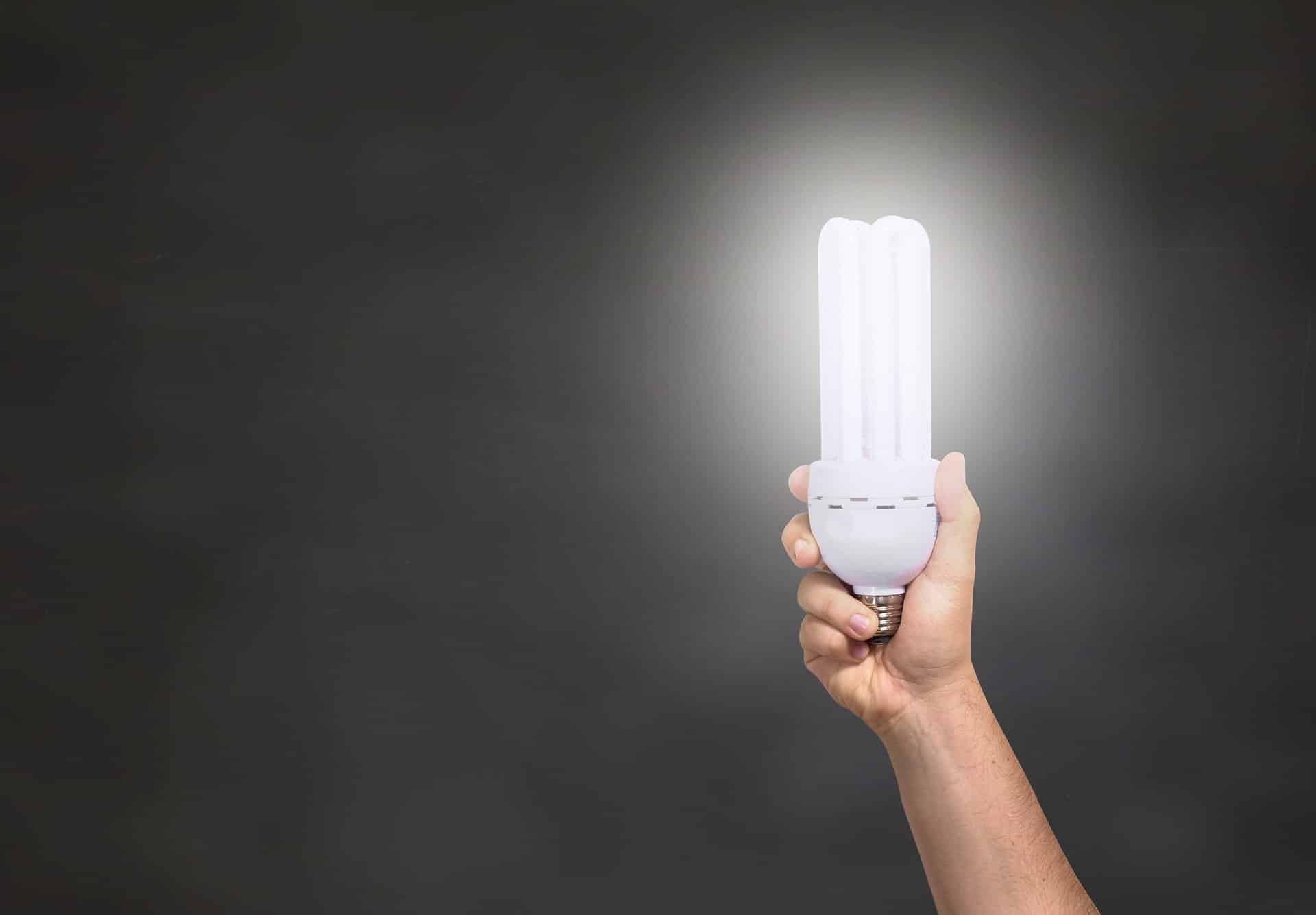 UK's best energy supplier tariff deals
These findings suggest a change in consumer appetite and a growing satisfaction with up-and-coming energy suppliers. with Octopus Energy voted as the best energy supplier for a second year running, yet the biggest energy firms continue to score poorly with their customers.
Brand reputation and company size don't necessarily correlate with performance, and many small energy firms are providing more of what consumers want, whether that's cheaper deals, clarity and accuracy in their energy bills or better customer service.
Surveying almost 8,000 customers of 35 energy companies in England, Scotland and Wales, Which? has shared the results to show which companies are reported to provide the best value for money and highest quality service.
Like what you're reading? Get more in our monthly newsletter!
Get the latest news and articles straight to your inbox from Utility Saving Expert
The best energy companies
Every year, Which? recommends the top provider or providers. For 2020, three providers have been recommended, which is the most they've ever highlighted in this way in a single year. They are:
1. Octopus Energy
(first place)
2. Pure Planet
(joint third)
3. So Energy
(joint seventh)
All three recommended energy providers are considered challenger brands, being newer and smaller than the likes of the Big Six. The top-rated providers typically put their customers first and are unafraid of doing things differently, adapting to what their customers want. An example of this is that all three recommended suppliers sell 100% renewable energy.

#1 rated energy supplier
Topping the table as the best energy company for the second year in a row was Octopus Energy, with a customer score of 83% and five stars for three categories, plus 82% for procedures and practices.
Having launched in 2016, this is still a relatively new but fast-growing company with over 1.5 million domestic and business customers.
Intending to break the mould by establishing new values for the 21st century energy supplier, this firm has designed its model to make their customers' lives better and look after the planet at the same time. They deliver transparent pricing that passes on savings to their customers and use 100% renewable electricity on their tariffs.
"Very good at answering email which I like as it's my preferred method of communication," said one Octopus Energy customer, and: "It's so much clearer than our last supplier," added another.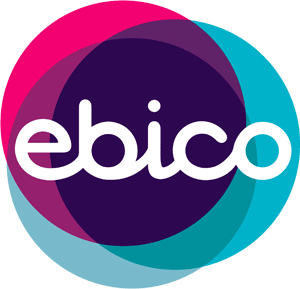 Second place supplier
Coming in second place was Ebico, receiving 79% for the customer score, 60% for the procedures and practices score.
Ebico, a not-for-profit on a mission to help those affected by fuel poverty, was awarded five stars for bill accuracy but had no rating for complaints handling. Founded more than 20 years ago, it's one of the oldest smaller energy firms and has risen from fourth place in 2019 to second in 2020.
All tariffs include 100% renewable electricity, and the Ebico Zero tariff is one of the few with no standing charge, meaning customers are only charged for the energy they use.
Customer feedback included: "Better value than my previous supplier by a long way."

Joint third place supplier
Sharing the third position were Bulb Energy and one of the Which? recommended suppliers, Pure Planet.
A digital-only energy firm which aims to provide renewable energy for less, this was the first year that Pure Planet was included in the survey. It was the highest-scoring newcomer, with 78% for its customer rating and 79% for procedures and practices.
Five stars were awarded for bill accuracy, but no rating for either complaint handling or customer service, which is provided online-only, mostly through its app. Pure Planet customers rated it most enthusiastically for value for money compared with all energy customers.
As well as selling 100% renewable electricity, the gas supplied by Pure Plant is 100% carbon offset.
"Excellent provider and service to date," said one Pure Planet customer: "There is no call centre for customer service which is a minor downside but I love that they only use green renewable energy and would consider staying for that reason alone."
Sharing the bronze podium, Bulb Energy is a fast-growing supplier with more than a million customers that offers just one tariff with 100% renewable electricity and carbon-neutral gas.
Rated five stars for both bill accuracy and complaints handling, Bulb Energy received 78% for its customer score and 80% for procedures and practices. It has been consistently ranked highly for the three years it has been included in the survey.
Providing one of the cheapest variable deals, Bulb Energy does not charge exit fees and even offers refunds for exit fees charged by your old supplier once you switch.
One customer said: "Everything is clear and straightforward and there are never any nasty surprises."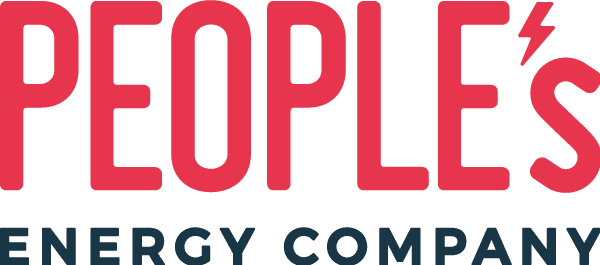 Joint fifth place
Following the top four energy companies, including a tied third place, the scoreboard jumps to another tied fifth place with Powershop and People's Energy.
Selling renewable tariffs, and promising to put people and the planet first, is People's Energy.
The energy company received five stars for bill accuracy, but no rating for either customer service or complaints handling, and only three stars for digital tools. Nevertheless, it came in at joint-fifth out of 35 energy companies with 77% customer score, but no score for procedures and practices.
Having launched through a crowdfunding campaign in 2017, People's Energy gives its customers 75% of the company's profits through bill reductions and account credit. It equalled as one of the best-rated firms for value for money.
"As a shareholder I benefit in a way I cannot with other suppliers," said one customer.
Tying for fifth place was Powershop with 77% customer score and 74% procedures and practices score. This energy company scored five stars for bill accuracy but had no rating for either customer service or complaints handling. According to Which?, there were not enough customer responses to rate how the company deals with complaints.
An independent brand that has backing from Npower, Powershop promises to offer a different way of buying energy through its energy powerpacks, which are discounted bundles of gas or electricity that customers can buy in advance.
"The powerpacks that Powershop has on offer are fantastic," one customer said.

Also in the top 10 energy providers
Taking steps to shake up the energy industry is award-winning renewable energy supplier, So Energy, coming in joint 7th place and tying with Ecotricity.
So Energy is the third recommended supplier from Which? this year. They encourage their customers to vote on which green electricity they use, whether that is solar, wind, biomass, hydroelectric or tidal generators. With just one fixed-rate tariff offered at a time, So Energy promises simplicity.
One So Energy customer reported: "It is very straightforward and I can understand what I have been charged for and predict my spending for the rest of the year."
Ecotricity offers vegan energy that is produced without involving any animals or animal by-products and uses its profits to fund new green-energy projects and environmental campaigning.
"Green energy is always good value when all profits are being reinvested into the sector," said one customer.
Four energy firms tied for ninth place, each with a customer score of 73%: Bristol Energy, Co-Operative Energy, Engie and Ovo Energy. The latter joined the ranks of the biggest energy firms with five million customers after purchasing SSE's energy business in January 2020.
The worst energy companies
Out of sight at the top of the leaderboard were the energy industry's most well-known brands, often referred to as the Big Six. None made it into the top 20 and all achieved customer scores between 51-61%.
Low-ranking Big Six
SSE and E.ON were tied in the highest ranking of the Big Six, coming in at 24th out of 35, also tying with Energy company E, each with a customer score of 61%.
One of the UK's largest energy suppliers, and the largest generator from renewable sources, SSE was given four stars for customer service and complaints handling. All other categories got three stars.
"When I have had to contact them they were very efficient," said an SSE customer, "and the information provided was clear and easy to understand."
E.ON, now one of the largest UK energy suppliers after welcoming 50,000 new customers last year, scored four stars for bill accuracy and complaints handling, but three stars elsewhere.
"Still expensive but not as expensive as others," shared one E.ON customer.
Slightly lower down the table
Sharing the 27th spot, EDF Energy and British Gas both received a customer score of 60% and majority three-star ratings, but a disappointing two stars for value for money.
Npower, which supplies more than 4.5 million domestic and business customers, took 30th position out of 35 energy companies.
Rated a mixture of two and three-stars for different criteria, this isn't the first year Npower has done poorly and they can regularly be found at the bottom end of the table.
One customer criticised their service: "Recently I had an issue with a faulty smart meter and it took three engineers and five emails over seven weeks to get it corrected."
Scottish Power
Last year, Scottish Power matched Npower's low score, but 2020's ratings pulled Scottish Power even lower down the charts, bringing them in at joint 33rd position.
With a customer score of 51% and just one three-star rating, along with five two-star ratings, Scottish Power were the lowest-ranked of the Big Six.
"They don't listen," one disappointed customer said, "don't do as they promise, don't give the compensation they promise, and do not communicate within their own organisation."
Switching to a cheap energy supplier
Whilst some people may worry that switching energy supplier could leave them suffering with poorer customer service, these survey results tell a different story.
None of the Big Six were rated five stars for any criteria. In contrast, lots of smaller, newer firms excelled in bill accuracy and customer service whilst scoring highly amongst the other categories too.
Finance was also an important factor for customers, and none of the Big Six were rated higher than three stars for value for money.
Coming in last
Taking second last place in 2019 and again in 2020 is Spark Energy, this time tying with Scottish Power. Last year's lowest-ranked company, Solarplicity has since ceased trading.
The worst-rated energy company in 2020 is Together Energy with a customer rating of just 48%, and a mixture of two-star ratings or no ratings whatsoever.
One customer said: "They ignore emails and when one speaks to them on the phone they don't do what they say they will."
At both the top and bottom of the table sit relatively new energy companies, but Together Energy had a customer scoring that was 35% less than Octopus Energy in first place. The results suggest that Together Energy has some changes to make if it wants to start impressing its customers.
It takes just a few minutes to find a better energy company. Compare and switch to a cheaper gas and electric deal with a reliable energy supplier using Utility Saving Expert's free online comparison tool.
Energy companies rated
You can see the tables of the best and worst performers below. How does your current energy supplier measure up?
The top 10 energy suppliers
| Position | Supplier | Customer Score |
| --- | --- | --- |
| 1 | Octopus Energy | 83% |
| 2 | Ebico | 79% |
| =3 | Bulb Energy | 78% |
| =3 | Pure Planet | 78% |
| =5 | People's Energy | 77% |
| =5 | Powershop | 77% |
| =7 | Ecotricity | 75% |
| =7 | So Energy | 75% |
| =9 | Bristol Energy | 73% |
| =9 | Co-operative Energy | 73% |
The worst performing energy suppliers
| Position | Supplier | Customer Score |
| --- | --- | --- |
| =24 | SSE | 61% |
| =27 | British Gas | 60% |
| =27 | EDF Energy | 60% |
| 29 | Shell Energy | 58% |
| 30 | nPower | 57% |
| 31 | Green Star Energy | 55% |
| 32 | Ampower | 53% |
| =33 | Scottish Power | 51% |
| =33 | Spark Energy | 51% |
| 35 | Togerther Energy | 48% |
Compare and switch energy supplier