Finding the best deal for your energy bills
How to find the cheapest energy supplier
Every household deserves to choose from the best possible deals for heating and running their home. Shopping around for the cheapest energy supplier might feel like a big task, but it doesn't need to be.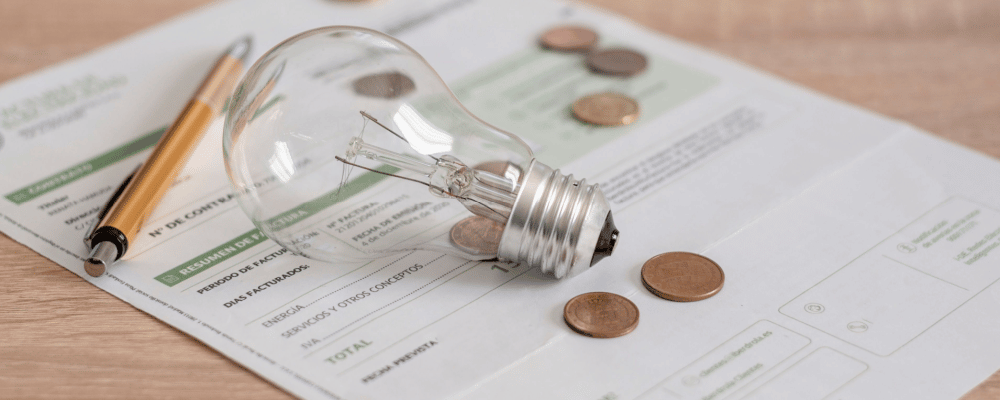 You can keep up to date with the best deals for your energy bills using an online comparison tool, by learning the basics and staying savvy. The good news is that we can help you every step of the way, from navigating the offers to finding the best energy supplier for you and making switching quick and easy.
If you're feeling motivated to find the best deals, you aren't the only one. Around 5 million households switched their gas or electric supplier last year, according to domestic energy switching statistics.
Whether you're just starting your journey towards cheaper energy bills or you're a veteran energy supply navigator who is checking out the latest deals, using our online comparison tool is the fastest, easiest way to review your options and get switching.
Unfortunately due to the current energy crisis there are no available plans for us to switch you to at present. Be the first to know when you can switch! Join nearly 10,000 fellow subscribers who have signed up to our energy reminder service.
Click here to sign up and we'll be in touch just as soon as there are competitive tariffs available to switch to.
What energy really costs
Wondering how expensive your energy bills are in comparison to the rest of the UK? You can do a side-by-side comparison with the average cost of energy bills using Government statistics released each year.
Statistics from 2018 reveal that the average gas bill works out at £56.33 per month, and the average electricity bill coming in slightly higher at around £58.25 per month.
Whilst each household is different, with bills being impacted by a variety of factors including energy efficiency and usage patterns, the statistics reveal that energy bills exceed £100 per month on average.
If you're unhappy with what you're paying for your energy bills, look for a better deal elsewhere and use those extra savings on something special.
Like what you're reading? Get more in our monthly newsletter!
Get the latest news and articles straight to your inbox from Utility Saving Expert
Find the best energy deal for you
Nobody can decide the best gas or electricity deal for you, because nobody knows your personal circumstances as well as you do. However, you can use our online comparison tool to add that information, then choose from options tailored to suit your needs.
Looking for a good price is probably priority number one, but there are other areas to consider when choosing a new energy supplier:
What type of plan is it and is the tariff fixed?
How long does the contract last and is there an exit fee?
How will payment be taken?
If something goes wrong, does the supplier offer good customer service?
In addition, it's important to consider your current circumstances and preferences:
What is the energy efficiency in your household like?
Is it important that your supplier offers green energy?
Would you prefer for both gas and electricity to come from the same supplier?
Other reasons to switch:
You've just moved to a new home
It's suspected that prices are about to rise so you want a fixed tariff
A financial change meaning you need to review your outgoings
Your current deal is coming to an end
To get started, take a look at the options available right now. Then grab a recent energy bill and start hunting for a cheaper deal using our comparison tool.
Finding the cheapest energy deals right now
It's impossible to know exactly what the price of gas or electricity will be a few years down the line, with new suppliers emerging, energy deals changing, and a not-too-distant memory of price hikes from some of the best-known suppliers.
Leveraging the free resources available to find the best energy deals out there right now puts you at an advantage. By using Utility Saving Expert's energy comparison service, you can find the most competitive rates with dependable suppliers who offer great customer service within a matter of minutes.
Whilst many personal factors will influence the most cost-effective deals for your home, figures from the energy market reveal the cheapest deals available.
Tariff
Cost
Difference
Big Six standard variable rate (SVT)
£1,254
-30%
Cheapest available tariff
£873
The cheapest energy suppliers
| | Supplier | Tariff | Annual Cost | Monthly Cost |
| --- | --- | --- | --- | --- |
| Cheapest Variable | Outfox the Market | One Variable Tarrif 6.0 | £847.72 | £71.72 |
| Cheapest Fixed | Avro | Simple and SuperSave | £897.23 | £75.00 |
| Cheapest Big Six | Scottish Power | Super Saver September 2020 B3 | £970.88 | £80.91 |
The UK's "Big Six" energy suppliers
Six energy companies have traditionally dominated the industry, and many are household names in the UK.
We call these the Big Six:
Almost 80% of homes in the UK are supplied gas or electricity by the Big Six, and this group of energy suppliers includes some of them are the oldest names in the industry.
The longest running business in the Big Six is British Gas, which opened its doors 200 years ago and now serves more than 5 million customers.
With an enormous market share, reliable reputations and, for some, centuries of experience, the Big Six often looks like an appealing choice for your energy supplier.
However, you might find that the Big Six don't offer you the cheapest options when compare energy prices using our online tool. If that's the case, consider going with a smaller supplier.
Switch supplier and save money on your energy bills
Smaller energy suppliers
Don't be taken with the Big Six just for the sake of it, size isn't everything. Smaller, independent energy companies are thriving in the UK's domestic energy market, and one of these companies could offer you the best deal for your household.
Small suppliers challenging the reign of the Big Six include:
Shell Energy (previously First Utility)
Good Energy
Switching to a smaller supplier
Wondering whether it is safe to switch to a smaller supplier? Regulations from Ofgem apply to all of the UK's energy suppliers, big or small, so you can be safe in the knowledge that smaller suppliers follow all the same rules as the Big Six.
On top of this, many small suppliers can offer cheaper deals with better customer service, making them serious contenders in the gas and electricity market.
| | Big Six | Other Suppliers | Price Difference |
| --- | --- | --- | --- |
| Average Standard Variable Rate (SVT) | £1,253.94 | £1,148.88 | £105.06 |
| Cheapest available tariff | £932.24 | £872.57 | £59.67 |
However, whereas the Big Six have committed to the Energy Switch Guarantee, which promises a speedy and safe switch from one energy provider to another, not all smaller suppliers have done so.
In addition, there have been some well-known instances of small suppliers going bankrupt, possibly due to charging extremely low energy prices. If you find yourself with a supplier who goes bankrupt, don't panic, you won't be left without power. Ofgem will move you to a new supplier, and then you can look at your options, compare and switch energy suppliers if you prefer.
Shop around to avoid SVTs
When you use our online comparison tool to view the best energy quotes available, you might notice that some of the cheapest deals come from fixed-rate tariffs.
Fixed rate tariffs provide a locked-in rate for a designated period of time, which usually lasts about a year, depending on your contract. This means that, whilst your bills may rise or fall in line with your energy usage, the cost of each unit of gas or electricity will remain constant despite changes to the energy market.
Whilst fixed rate plans can protect households from energy prices, you should shop around for another deal when your contract is up. Otherwise, you might be moved to a standard variable rate tariff (SVT) that costs you more money long-term.
You will be notified by your energy supplier when your contract approaches the end. When they get in touch, start comparing energy bills using Utility Saving Expert to find a better quote.
Once you find a better deal, you can switch within the last 49 days of your existing contract without paying an exit fee. That means you don't need to wait for your existing contract to end before you switch!
Energy supplier trivia: Priced by postcodes
Did you know that where you live can impact your energy bills? The location of your home can affect energy prices based on some factors you may not have considered. For example, some regions have denser populations, and that makes servicing those customers easier for energy suppliers, so they can offer cheaper rates.
Whilst living costs in London are usually the highest, it is a relatively cheap location for heating, whereas the South West of the UK tends to have the most expensive winter heating costs.
Finding the cheapest energy supplier
There's no one-size-fits-all when it comes to gas and electricity, and the tariff that suits you best might not suit your neighbour. You need to find the energy supplier that's best for you based on your personal needs and the requirements of your household.
We can't tell you exactly who to choose, but we can present the information that helps you to decide for yourself. With that in mind, here's a recap with some final words of wisdom to help you on your quest to finding the best energy deals:
Finding the right deal
Finding the best energy supplier depends on your needs and requirements
You can use free comparison tools to navigate deals and offers
What people pay
Energy bills exceed £100 per month on average
You might pay more or less for your bills based on your location
Contracts
Fixed-rate tariffs can be useful, but don't when your contract ends, don't slip into a standard variable tariff where you may end up paying more
You can switch to a new supplier during the last 49 days of your contract without paying an exit fee
Suppliers
80% of UK households use the Big Six, who are reliable and experienced
Small suppliers are thriving in the UK's domestic energy market and offer highly competitive rates and good customer service
Whilst switching energy supplier can be quick and easy, many households still pay above and beyond what they need to. Our free online comparison tool helps you find the best, cheapest energy deals on offer and makes switching easy.
Suggested Reading: best dual fuel deals