Health Insurance
Compare cheap health Insurance quotes
Compare 15 top insurers
Buy online or by phone
Find a great deal today
Compare Now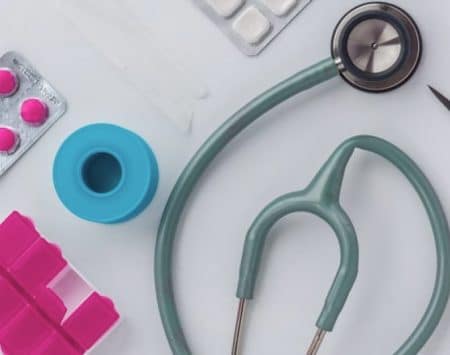 Compare private
health insurance

cover

If you've ever had to have NHS treatment, you'll know how long the waiting lists can be. A solution for cutting these waiting times in half is to go private, but unfortunately, the cost of private medical care can be too expensive for many people. That's where health insurance comes in.

But what is health insurance, and what are the different types available? Below you'll find everything you need to know about health insurance premiums and how they work. If you'd like to know more, keep scrolling for more information.
---
What Is Health Insurance?
Health insurance is a policy designed to cover the expense of private treatment. Health insurance can be beneficial when you most need it, from GP appointments to surgeries, depending on which policy you have.
You can have private health insurance cover for yourself, or you can take out a joint policy for you and your partner.
How Does Health Insurance Work?
So how does private health insurance work? Like other insurance policies, you'll typically pay a monthly or annual premium. If you're referred to a specialist by your GP, you can claim with your insurance provider. You'll then be able to choose who you're treated by and the hospital you go to.
How do you get started?
If you have private health insurance coverage and develop a health issue, you should see your GP as you would usually but tell them you have health insurance and ask what options are available. Your doctor will then be able to recommend a private centre or specialist.
Alternatively, you can choose your own. If you're not sure where to have your private medical treatment, just request an open referral letter from your GP.
Some comprehensive health insurance policies give you access to private GPs to start your diagnosis. They can then make the necessary referral or give you a prescription as part of the claim.
How do you make a claim?
To make a claim, start by contacting your insurer, who will tell you what you need to do. If you have a referral letter from your NHS GP, you'll need to pass it on to the insurance company.
Your insurer will accept your claim if your private medical treatment is covered under your insurance policy. Then, they will explain your options and any limits within the policy and then pay for your medical expenses. They may also be able to help you find the right specialist for your health problem.
What Is Generally Not Covered By a Health Insurance Policy?
There are certain things that private health insurance won't cover, including:
Self-inflicted injuries
A&E admissions
Uncomplicated pregnancy and labour costs
Infertility treatment
Pre-existing conditions
Cosmetic surgery
Drug or alcohol abuse
Chronic health problems such as diabetes, high blood pressure, epilepsy etc
You may be able to find a private health insurance policy that provides cover for mental health problems and sports injuries. However, these types of issues won't always be covered.
What Are the Advantages and Disadvantages of Health Insurance?
There are many advantages and drawbacks to private health insurance, and you should be aware of both of them before you purchase a policy. Take a look at the pros and cons of health insurance policies below.
Pros
You can request your GP refer you to a specialist or private expert for a second opinion or specialised treatment.
You'll be able to get the scans and tests you need. If your NHS appointment is delayed or they cancel it, you can use your policy to cover the cost.
You can enjoy reduced waiting times. Your private medical insurance means you can reduce your waiting time for NHS treatment if it's more than six weeks.
You can choose your healthcare provider and the hospital. With various doctors and private hospitals to choose from, you can select the ones that suit you best.
You'll get a private room. Unlike open NHS wards, your private medical insurance means you can enjoy a secluded area to yourself.
You may be able to access specialist treatments and drugs that aren't available on the National Health Service. This is because they may be too expensive or haven't been approved by NICE (The National Institute and Clinical Excellence) or SMC (The Scottish Medicines Consortium).
You'll be able to access physiotherapy services quicker if you have private health insurance than if you rely on the NHS. Thus resulting in a faster recovery time if you were to become injured.
Cons
NHS care may be as good or better than private care. If you have a severe condition such as heart disease or cancer, you'll be given priority on the NHS, and the hospitals are sometimes as good as private hospitals.
Chronic illnesses are not typically covered, such as diabetes and some types of cancers.
If you have pre-existing medical conditions, you may not be able to have them covered. It might be possible to add them to your policy, but this could increase the cost of your premium.
There may not be treatment options that are local to you. If your chosen policy has an approved list of hospitals and specialists, it may not include those you would like to see. They may not be in a convenient location for you either.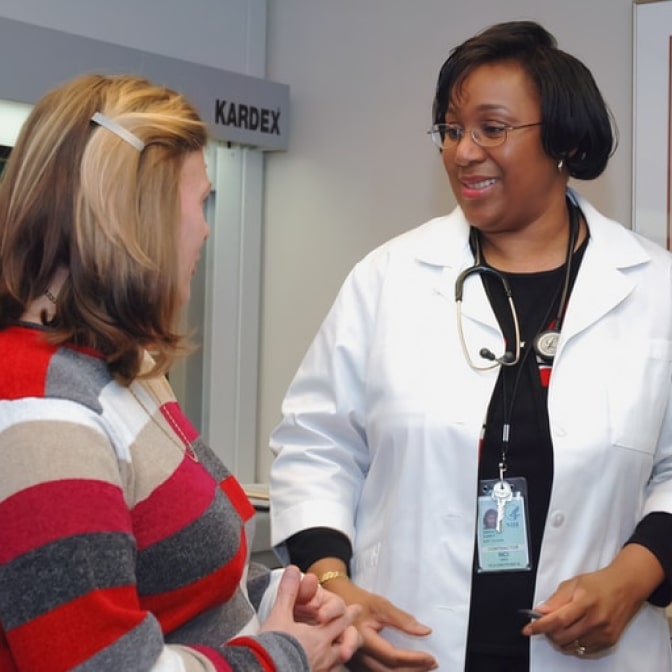 How Much Does Health Insurance Cost?
The price of private medical insurance will be different for everyone. The cost of your insurance premium will be based on various factors, including the level of cover you choose and your personal circumstances.
Factors that affect the cost of health insurance
Your age
Your age can be one of the most critical factors for insurers to calculate the cost of your premium. You'll be more at risk of developing severe health problems and may need medical services more often as you get older.
The type of cover you choose
A basic policy is usually much cheaper than a fully comprehensive policy, so consider how much cover you think you'll need if you want to keep the costs down.
Your lifestyle
If you're a smoker or heavy drinker, this will affect the cost of your premium as you'll be viewed as having a high risk of developing health problems. Living a healthy lifestyle can help reduce the costs.
Your excess level
The more excess you can pay, the more you'll be contributing to your healthcare costs. This means your premium will be lower. Just be sure you can afford to pay the excess amount you offer.
How Can I Reduce the Cost of Health Insurance?
If you need private health insurance but you're on a budget, the good news is that there are ways of reducing the cost of your premium. Below you'll find some easy ways of doing so.
Quit smoking
Unhealthy lifestyle choices such as smoking can increase the cost of your premium as you'll be at a higher risk of developing conditions such as cancer. Quitting smoking can dramatically reduce how much you pay for your insurance.
If you quit after you've purchased the insurance, be sure to tell your provider, as they may give you a reduced premium.
Co-payment option
Sometimes, you'll be given the option to pay a certain amount towards the claim and your excess amount, which is called a co-payment. Reducing the cost of your claim means you can lower the expense of your monthly cover.
Increase your voluntary excess
Your excess is what you offer to pay towards the claim before your insurance provider pays for the rest. If you can afford to pay a higher excess amount, it can show insurers that you'll only claim if you need to. This can result in more affordable premiums.
Evaluate the benefits of your job package
Please have a look at your job package's benefits, as one of them could be health insurance. Before buying your own, check to see if this is the case.
Your company may offer free healthcare
Some companies offer their employees free healthcare. Before you go ahead and purchase insurance, check with your employer to see if this is a company benefit you can use.
Remove whatever you don't need
Having treatments and procedures on your policy that you don't need means you could be paying more unnecessarily. Consider if there's anything you can remove from your policy to cut down on costs.
Compare health insurance quotes
One of the easiest and most effective ways of getting the best deal on your private health insurance is to compare quotes from different providers. This can help you find the most affordable premium for you.
Maintain a healthy lifestyle
People who lead healthy lifestyles generally pay less for their private health insurance cover. This is because they're less likely to become ill and make a claim. Exercising regularly, eating a healthy diet and maintaining a healthy weight can all help to keep your insurance costs down.
Consider taking a six-week option
A six-week option means you'll only make a private health insurance claim if you can't get an NHS appointment within six weeks. This can help decrease your insurance expenses because you're less likely to make a claim.
Remove extra levels of cover
If you don't need additional cover levels, taking them off your policy could help keep the cost of your premium down. This is because you'll only be paying for the level of cover that you need.
Reduce the number of preferred hospitals on your list
If you don't mind which hospital you're treated at, reducing the list of your preferred hospitals can cut down the cost of your premium. It's essentially a reward for being flexible about which hospital you go to.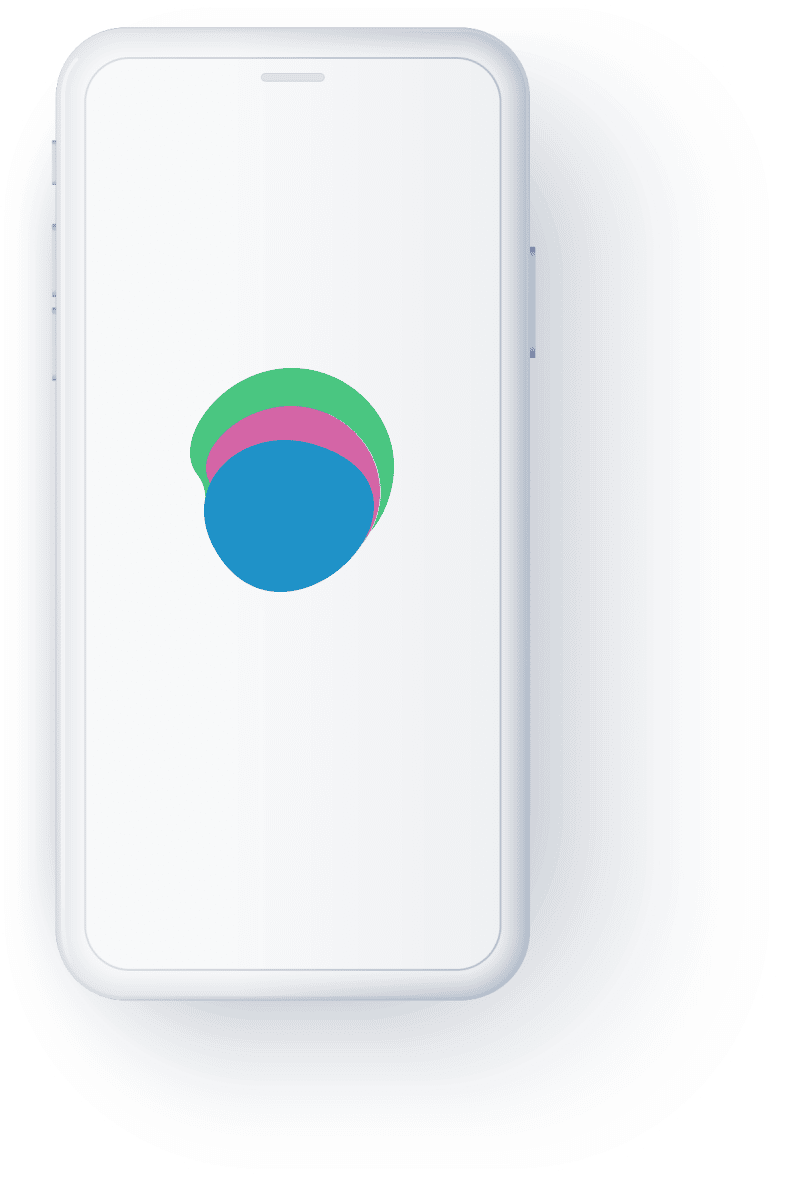 Why Compare Health Insurance Quotes with Utility Saving Expert?
Here at Utility Saving Expert, we believe that everyone should have the opportunity to find the best private health insurance policy when they need it most. With the cost of private healthcare as expensive as it is, we've aimed to help our customers find the most affordable private health insurance plan for them.
Our online comparison tool is a great way to find tailored quotes, compare deals, and find the best policy for you and your family. We work with some of the UK's top insurance providers, so you can be sure you'll get only the best deals.
Need health insurance? Compare quotes with Utility Saving Expert today.
Are There Other Types of Health Insurance?
Yes, other types of insurance include dental insurance, healthcare cash plans, diagnostics insurance, and condition-specific insurance.
Dental insurance: Dental insurance can provide cover for routine appointments as well as the expense of dental injury treatments and emergencies. You'll pay for your dental visit first and then make a claim. You can also go to either a private or NHS clinic.
Cash plans: Healthcare cash plans involve you paying a monthly fee that covers your routine checkups such as eye tests or dental checkups. This is different to private health insurance, which provides cover for treatment of any problems that develop after you've bought the insurance.
Diagnostics insurance: Diagnostics insurance provides access to diagnostic tests and consultant appointments that can help you find the root cause of your medical issue. Unlike private health insurance, it doesn't pay for the treatment, only the diagnostics costs.
Condition-specific insurance: If you're happy to stay with NHS treatments, but you have a specific health problem you need help with, condition-specific insurance offers an affordable plan that targets your condition, supplementing your NHS care.
Will my health insurance cover me if I travel outside of the UK?
No, generally, most private health insurance policies don't provide the cover if you become ill whilst you're abroad, but be sure to confirm this with your insurance provider as different policies can vary.
If your policy does cover you abroad, it may only extend to emergency treatment. Because of this, you'll need to buy medical travel insurance if you travel abroad, so you're protected should the worst happens.
Is private health insurance subject to any age restrictions?
Usually, only those aged 18 or over can purchase private health insurance, but under-18s can generally be added to a parent or guardian's insurance policy.
There may also be an upper age limit for health insurance. But, even if there isn't an age limit, you'll usually pay more as you get older due to being prone to injury and at a higher risk of falling ill.
Is it possible to add other people to my private insurance policy?
Yes, most of the time, you can. If you buy joint health insurance, your partner can be added to your plan, and family insurance means you can add your children to the policy.
Some policies offer free cover for newborn babies, but there may be some limitations, so be sure to check with your insurer about this particular cover if you've had a new baby. Don't forget to shop around and compare quotes with Utility Saving Expert to find the perfect deal for you and your loved ones!