Travel Insurance
Compare cheap travel insurance quotes online
Compare 30 top travel insurers
Quick and easy to buy online
Find a great deal today
Compare Now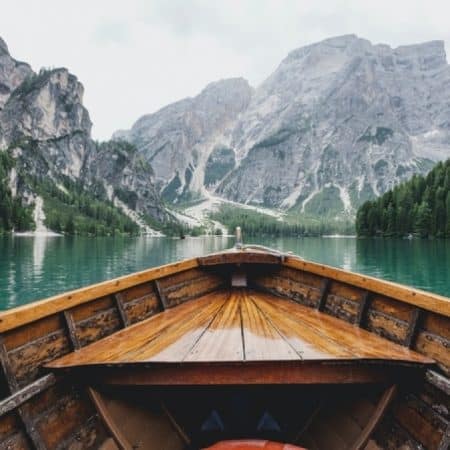 Low-Cost
travel insurance

cover

Travel insurance is a valuable cover that is important to have wherever you go. It protects you from a range of scenarios where your health and wellbeing might be at risk, as well as any bookings you make regarding your travel.

With COVID-19 still fairly present in the world, having travel insurance that helps cover any fallout from the pandemic is also essential. Travel is no doubt picking up now and there are plenty of people taking the plunge and spending time abroad.

In this guide, you'll understand the importance of insurance, what travel insurance cover is available and what isn't covered by travel insurance. Travel insurance can seem like a tricky thing to navigate which is why we at Utility Saving Expert are here to make the process as easy as possible for you.
---
Why Do I Need Travel Insurance?
Travel insurance offers financial protection against a variety of travel-related emergencies. With the pandemic, getting that cover is more important than it's ever been. There are a number of reasons why you'll want to have travel insurance for any travel you do throughout the year, including:
Helpful for securing refunds on payments made.
Provides peace of mind should alternative arrangements need to be made.
Safeguards you and your group against the unexpected.
Coverage in the event where the situation is out of your control e.g. delayed or cancelled flights.
Without this sort of cover, it can be risky for your travel arrangements in general. Should anything go wrong, it's less likely that refunds or alternative arrangements will be available if you are travelling without insurance.
What Does Travel Insurance Cover?
Travel insurance covers a range of events that may occur when it comes to your travel. No one wants to encounter any of these issues but we all know that they can happen. Here are some common features that are covered by your travel insurance policies.
Medical expenses
It's a nightmare to get injured, especially when it happens abroad. A standard travel insurance policy will often cover emergency medical expenses which you'll be grateful for when it comes to certain countries . . .
The UK has one of the best healthcare organizations in the world but when you travel to places like the USA, your medical treatment could cost you an arm and a leg. You will certainly benefit from getting insurance to help cover those medical expenses should they arise.
Repatriation
For any emergency medical treatment that would require you to return home, some travel insurance cover can include repatriation. Repatriation covers the cost of arranging the relevant travel back needed to get you home safely . . .
This might require a specialist approach in some cases, depending on what injury has occurred.
When you're injured, no matter to what extent, it's important to be able to get home with ease. You should be looking at repatriation cover that provides up to at least £1 million in costs. The decision of repatriation is down to the insurer. These deciding factors may be down to the cost of treatments in the current country you're in, to what treatments are readily available.
Cancellations and travel disruptions
There can often be unexpected cancellations and travel disruptions that come with any type of travel, whether it's domestic or international. If you're having to cancel your holiday for any reason that's covered by the policy . . .
then you'll likely be able to claim for the cost, the amount of which will depend on how much coverage is offered.
It's unlikely that your travel plans would be completely cancelled without good reason but with recent global events happening that are fairly uncommon, you can never guarantee your holiday will be secure. You may also fall ill unexpectedly or be expected for jury duty and have to cancel your trip for this reason.
By having the right policy in place, you can prevent this from happening. Many insurers will likely pay out if there's an accidental injury or illness, a flood or fire within your home and a bereavement to name but a few circumstances.
It's a good idea to check this with your insurance provider before you take out the policy, to see exactly what is covered.
Luggage and personal belongings
There's nothing quite as terrifying as going to baggage claims and finding your luggage hasn't shown up. These personal belongings are valuable, especially when you're going away to a country that might require certain holiday wear.
In the case of your baggage or belongings going missing, getting damaged or stolen, then it's vital that this coverage is in place.
There's usually a cap placed on the amount that will be paid out for any lost or stolen baggage. This can be anywhere between £750 and upwards to £4,000. If there are valuable items being packed into the luggage that don't cover the payout costs, then it's worth insuring these separately. These are usually referred to as a bolt-on to your policy.
Personal liability and legal fees
There are occasions where an incident may occur and you're personally liable for the damage. That can be something you'll want coverage for this also. For example, if you injure someone or do damage to their possessions then you'll be covered . . .
for the cost of legal fees that would likely follow.
These are all things that you would benefit greatly from having within your travel insurance policy. There are a variety of different cover options available, so it's good to assess and compare what each travel insurance provider can offer you before buying from them.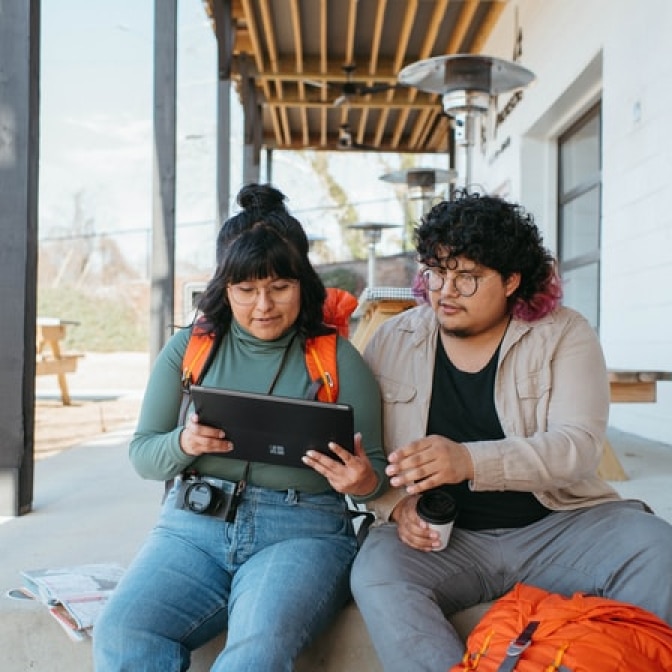 What Is Not Covered By Travel Insurance?
When it comes to travel insurance, it can be helpful in covering a lot of different scenarios but there will be some that don't come with standard insurance. This may be added on as a bolt-on to your existing policy, so it's worth noting that is not impossible to get coverage on the below.
Here are some of the scenarios where travel insurance won't be covered.
Pre-existing medical conditions
Medical treatment for pre-existing medical issues is not going to be in the standard cover of travel insurance. The reason for this is that the risk of you suffering from whatever medical condition you have is more likely and that isn't something that an insurance company wants to cover unless it's added on as an extra.
Of course, it's important to be truthful about any medical conditions that you're aware of in order to help get the accurate coverage required. It's better to be honest than to lie and get caught out by the insurance company for trying to fraud them.
If you have a pre-existing medical condition, check the terms of a policy to see if it's included and if not, then it's worthwhile adding it to your cover.
Activities that are dangerous
There are some of us in this world who love to be daredevils, whether that's doing adrenaline-pumping skydives to rock climbing up the side of a mountain with no safety cables.
Whilst this may be fun for those who love these types of activities, a travel insurance provider isn't going to want to cover these types of activities. Just like your pre-existing medical conditions, dangerous activities pose more risk than a standard holiday away. You're intentionally putting yourself at more risk of injury, so these activities will not be covered by standard travel insurance.
Some destinations across the world won't be covered by some insurance providers. These destinations might not necessarily be safe for travel or they may be putting you at risk by travelling to this destination. Both of which aren't a good bet for the travel insurance provider who wants to minimize the chances of any claims.
Be wary of where you're travelling and the impact that this might have on your travel arrangements. You may want to be careful about where you travel as the cost to insure it might be quite considerable. For some, it might even be more expensive than the actual travel arrangements themselves.
Claims due to excessive alcohol or drug consumption
If you've been found to make a claim and you've drunk excessively or taken drugs, this could severely impact your chances of making a successful claim. There are going to be medical records or evidence that need to be presented in order to make claims via your travel insurance provider.
An accident or injury that's been caused due to excessive drinking or drug taking could warrant the travel insurance company rejecting the claim due to your negligence.
Whilst terrorist attacks are rare, they are often seen by travel insurance providers as being something that is very much out of anybody's control, making it a risk for claiming.
Whilst you may put preventative measures in place by avoiding certain destinations or high-risk areas, nowhere is really guaranteed to be entirely safe. The threat of terrorism is therefore often put into the category of natural disasters where the responsibility isn't in the travel insurance company's hands to pay out, in case of terrorist activity which impacts your holiday.
What Type of Travel Insurance Policy Do I Need?
There are a variety of types of policies that are all useful to know about. This will help provide ample coverage depending on the type of travel you're doing, which takes into account any of your current health conditions or lack thereof.
Single trip
For single trips away where you may only have the luxury of just one holiday per year, this coverage will last up to a year. It's the ideal choice for anyone who is looking for just one excursion away and this can be for any length of time, whether you're going for a few days or a couple of weeks.
It's one of the most common travel insurance policies to take out and is likely the most suited for those who don't often travel and only need a one-off cover option.
Annual multi-trip
For those wishing to do a bit more holidaying this year – perhaps to make up for the pandemic and being stuck at home – then the annual multi-trip is the best option. This travel insurance covers you for a number of holidays over the space of a year.
There is typically a 30-day cap on the trip length but that makes it perfect for any regular traveller looking for coverage across many different destinations they have planned for the year ahead.
It's another popular choice and will be beneficial to most who are looking to holiday more than once in different locations around the world, within the conditions of the policy cover.
Worldwide travel insurance
With worldwide travel insurance, there are typically two kinds available. The first includes America, Canada and the Caribbean and the other typically excludes these locations.
If you're not travelling to any of the locations mentioned above, then there's no point in paying any extra to have this insurance. However, if there's a chance you may want to visit these locations during the year, then it might be worthwhile getting this coverage.
After all, these destinations do have medical care that's expensive and so you don't want to end up with a lack of travel insurance cover in the event you need medical cover.
Backpackers travel insurance
Backpackers travel insurance is a continuous travel policy that will cover you just like the annual multi-trip cover does. However, in this case, it will usually last around a year to 18 months depending on which provider you go with.
It's a type of insurance cover that's a must-have for any backpackers that are looking to travel and see the world, whether it's the South of France, Italy, Spain or further afield.
If you're intending to backpack anywhere this year, then it's better to go for this option than anything of the other cover options available.
Cover for seniors
Unfortunately, just like with car insurance, travel insurance coverage for seniors can be expensive. The reason for this is often down to the medical conditions they have or the risk that they are naturally more likely to get injured on their holidays – or anywhere for that matter.
It's harder to get good travel insurance as a senior but it's not impossible to get affordable cover. By using our comparison tool when it comes to this type of cover, we will help you get the right one for you or the individual that needs it.
Pre-existing medical conditions
Pre-existing medical problems, as aforementioned, are likely to make your insurance more costly but there are add-ons that you can put onto your standard insurance to cover any medical conditions that you may have already.
You will, of course, need to let the insurer know of any medical conditions you have so that they include it as cover in your policy. If you were to travel without letting the insurance provider know about the condition, then if it gets worse while you're away, they won't be able to help with medical costs or more importantly, repatriation.
Cruise travel insurance
Cruise travel insurance is a little different from other modes of transport. There may be occasions where the ship misses the port stop you need to get off due to bad weather, or you're confined to the cabin due to an illness.
Any of these scenarios are covered with cruise travel insurance and as common practice, you should opt for this travel insurance every time you book a cruise holiday. With cruises, you're also going to be in a variety of countries that will require a more unique travel insurance policy.
Cover for families or groups
For emergency medical treatment that might be needed for any family member or person within your group, travel insurance for multiple people under one single policy might be handy. It's easier than having to buy an individual policy for each person, unless that is, one person has a pre-existing condition that requires its own policy cover.
This type of policy is ideal for families, for example in the case that one person in your group tests positive for COVID-19 and everyone gets it.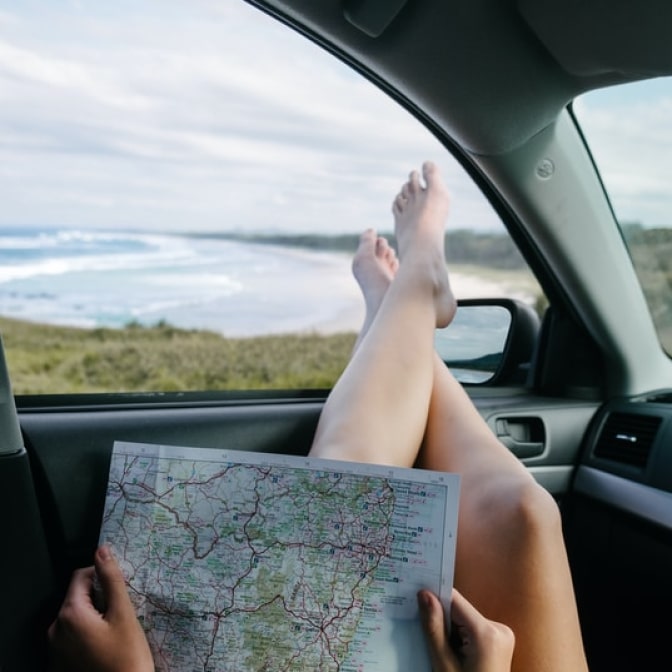 What Additional Cover Can I Add to My Travel Insurance Policy?
There are additional covers that you can add to your insurance policy in order to ensure any activities you do or any scenarios that could cause issues, are covered completely. This additional cover can make it more expensive overall but it's something that's definitely worth having in scenarios where the worst might happen.
Winter sports cover
Winter sports can often be considered risky and as such, aren't covered in your typical travel insurance policy. Winter sports cover from snowboarding to ice-skating and tobogganing, for example, are all important to add to your travel insurance.
This offers the perfect cover for anyone who enjoys the cooler climates and more adventurous holidays that don't involve much relaxation!
Ski holidays cover
Similar to other winter sports, skiing is another high-risk activity and one that could cause injury if you're not careful. With some ski holidays, not everyone is used to skiing or may be skiing for the first time.
Therefore it's important to have this cover in place, should you need any emergency help like an air ambulance, for example.
You never know when an accident might happen and skiing holidays certainly carry more risk of injury, so it is worth having additional coverage specifically for this.
Extreme sports cover
There are some extreme sports where the cover needs to be added on top of whatever sport cover you already have. These sorts of extreme sports are most prone to warrant a medical treatment of some description.
From sky-diving to cycling or horse riding, extreme sports cover is an essential travel policy to have in place.
Passport cover
Passport cover is an important one especially as it's such a crucial document that gets you in and out of the country with ease. This cover is ideal for anyone who has experienced a lost passport before or if you're prone to have things go missing fairly easily.
Some of us can be a little more clumsy than others, after all!
Your standard cover might not cover the cost of replacing your passport, so consider whether you'd like to add this passport cover to your policy or not.
Gadget cover 
Many of us are lost without our gadgets, whether that be a work laptop or mobile phone. If you're going away for either business or pleasure, then gadget cover can be essential, especially in the case where you have some expensive kit that you're taking along with you.
Gadget cover can help insure your cameras, laptops and even smart watches which may not be covered within your standard travel insurance policy. If you've not got many gadgets or they've seen better days, then this coverage might not be so necessary.
However, it's important to cover these pricier possessions where you can, especially as it can be a huge cost to replace them.
Golf cover
Golf cover is not one that many would think of but the cost of replacing clubs and equipment is significant. Beyond the costs, there is also the potential for accidents involving a golf buggy that might not be covered in your standard insurance.
This type of cover is useful for helping you if you're going away for overseas golfing holidays, especially when you're in a different country to your own, where you won't have the same medical privileges that you do here in the UK.
Travel disruption cover
Travel disruptions are not enjoyable, especially when they're not your fault. However, there are scenarios where events happen in your own life that disrupt your ability to travel.
This could be an injury, illness or bereavement within the family that means you can no longer travel. This can be a useful add-on to have and works as a 'just in case' cover that might well come in handy, should you need to use it.
This cover also includes bad weather, mechanical breakdowns and strikes.
Can I Get Travel Insurance with COVID-19 Cover?
With COVID-19 still very much present in the world today, it's tricky to navigate the insurance world as not all insurers will cover Covid in their standard policy.
You can still compare and buy travel insurance specifically for COVID-19 cover and the majority should have some form of Coronavirus-related-events cover in place, in case you test positive for Covid whilst abroad.
This cover can help you get emergency medical expenses, care and repatriation if required. There are some that offer further cover, whether that's a cancellation or being denied boarding, but this can vary and it's worth knowing exactly what the coverage is from the policy provider before selecting one.
How Much Does Travel Insurance Cost?
Travel insurance is something that's accessible to most people and you'll find that even the most basic cover will provide you with some peace of mind.
There is cheap travel insurance out there but it's important to be aware that this cover might not be as good as some of the more premium options available. You've also got the optional add-ons that can add to the cost.
The amount you pay will dictate how much coverage you have. For some, that coverage might be more vital than others!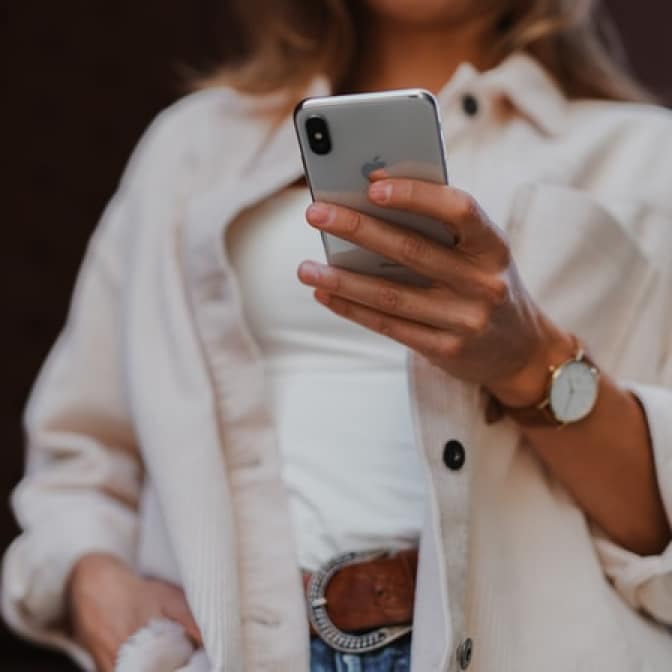 How Can I Get Cheaper Travel Insurance?
Can you get cheaper travel insurance? Of course! Bare in mind though that often enough, cheaper insurance will mean less coverage. However, there are still plenty of options where you can save money and get enough travel cover under the policy.
Here are a few suggestions of how to get cheaper cover for your next travel excursion!
Select the right policy
Consider the policy that you're taking out. Often enough, a single trip cover will suffice but some will get confused and end up getting a multi-trip or even worldwide cover when it's not needed.
The right policy is going to help you save plenty of money by providing the ample cover required.
Opt for a family or group policy
If you're travelling with a family or as a group, you may wish to opt for one of the family/group policies available. This can be handy when it comes to saving on medical costs and helping combine everyone under one policy.
This has a financial benefit because individual policies are likely to be more expensive on the whole. It's also a lot easier to handle the policy when it's just the one that you're holding onto. Otherwise, you'll be drowning in travel documents!
Choose the right cover you need for your trip
The trip itself is something to consider. Is it a skiing trip or is it a couple of days in Paris? The trip itself should be an indicator of what type of cover you require. Whether that's cover for extreme sports or an occasion where you might need annual multi-trip cover for more than one destination.
If you've experienced medical emergencies on holiday before, it may also be wise to get that extra coverage where needed.
Don't include optional extras you don't need
There are optional extras that you may be convinced are important and whilst they do hold some importance, they're not always needed. The insurance provider may simply be trying to upsell their packages.
If you have any existing medical conditions, however, then you will need certain add-ons.
Find out if you already covered
Travel insurance is often covered when you take out a credit card or sign up for a packaged bank account. You may also have some insurance if you have a European Health Insurance Card, as this covers you in certain countries.
However, it's always good to find out this in advance before buying your travel cover.
Compare quotes online
A good way of helping reduce the costs is to compare quotes online, which can be done with the expertise of Utility Saving Expert. Comparing options is always a wise move, especially when there are often a lot of different packages and providers available.
Compare now
How to Choose the Right Travel Insurance Cover
The right insurance can be found by weighing up all the necessary coverage that you need individually or as a family/group. Note down everything that you'll need before you start looking. That way, you'll know what you're looking for instead of aimlessly trying to navigate the many options of travel insurance providers.
Assess the excess and the maximum payout offered as this will also influence your decision, as well as the overall cost of your travel insurance.
---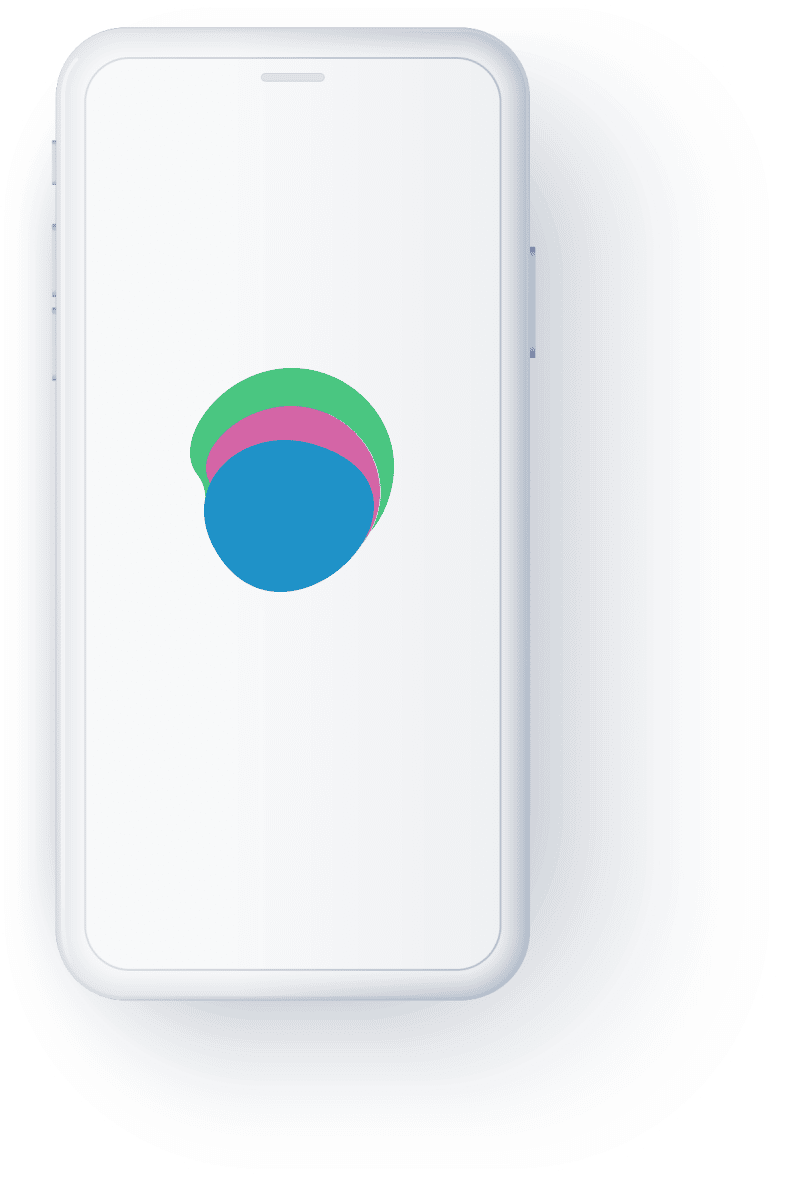 Why Compare Travel Insurance Quotes with Utility Saving Expert?
There are plenty of providers that will happily provide you with travel insurance quotes, but we recommend using our comparison tool to find the best deal for you. When you're looking at multiple websites, it can make it a challenge to find the cheapest or most appropriate cover, so why not do it all from one site instead?
Utility Saving Expert is a great tool to use when it comes to comparing travel insurance quotes. Fill in the various requirements you need from the travel insurance policy and then pick according to the results shown.
Whether you need extra medical treatment cover or coverage for all areas of the world, Utility Saving Expert is a great option.
Can I get travel insurance if I'm pregnant?
If you're pregnant, then you can buy travel insurance in exactly the same way as if you weren't pregnant. It's not seen as a medical condition that needs extra coverage, and with most insurance providers, they won't need to know that you're pregnant.
Of course, when it comes to travel, you should be aware that there becomes a risk to the baby if you're travelling via plane. Most domestic flights will allow you to travel until you're around 36 weeks pregnant. However, it's always best to check with your doctor before going.
When is the right time to take out a travel insurance policy?
Your insurance policy doesn't start when you step off the plane and into another country, it starts as soon as you've booked your trip. It means you're protected, should anything happen in the meantime before you are due to fly.
As soon as you book your trip, buy your travel insurance. It's worth doing some research prior so you know exactly the type of coverage you require.
What does excess mean in travel insurance?
When it comes to excess, it's the amount payable by you, in the event that a claim is to be made. It's how much you'll be paying in order to make the claim itself. It's also called a 'deductible' in some cases but it means the same thing.
Travel insurance excess is typically applied on a per-person basis, even if you're both travelling on the same policy. It's worth looking at what the excess is on each travel insurance policy. There will be some that have a hefty excess fee and others that won't have an excess fee at all.
Should I get travel insurance for domestic trips?
Although you might not need travel insurance for domestic trips where your health is concerned as that will, fortunately, be covered by the NHS, you may want it in the event that the mode of transport you rely on gets cancelled or delayed for some reason.
Having this extra insurance policy in place can be useful to help reimburse you should that cancellation or delay cause issues to the rest of your travel arrangements.
Travel insurance is a necessity and is not something you should risk by skipping on when travelling. Whether it's domestic or international, there's nothing like having peace of mind when you're travelling, and selecting the right policy for your trip will mean it's one less thing to worry about!