Life Insurance
Compare cheap life insurance quotes from top UK insurers
Help protect your loved ones
Complete one short form
Find a great deal today
Get Quotes
Lowering the cost of
life insurance

cover

No one likes to think too much about it, but when it comes to life, it's precious. One day you could be feeling fine, and the next, you're faced with a life-threatening illness. As blunt as that may be, none of us has a crystal ball that can preempt what's around the corner.

Life insurance is a policy that everyone should have, no matter who they are. When you've got assets that you own or people that you're responsible for, it's important to have a plan in place. With a life insurance cover, it can often be the light at the end of a dark tunnel that provides for your loved ones.

An unexpected illness or injury can turn your world upside down, and providing peace of mind with life insurance is one less thing to think about. In this guide, you'll get an insightful look into life insurance and why you need it for yourself.

When you've finished reading, you should have a good idea of what life insurance is and how it can benefit you in the future. Hopefully, many of us will never have to use it, but for the few who do, it can bring a lot of financial support and comfort during dark times.
---
What Is Life Insurance?
Life insurance is a policy or cover that provides you with financial support for your loved ones if you pass away. This would typically be delivered in the form of a lump sum that can help pay off any debts, whether it be private medical fees, mortgage payments or money for the family to live off.
Alternatively, instead of a lump sum payment, it can be given as a regular income so that the money trickles in instead. With
98.3% of life insurance claims
being paid out in the UK, this is a policy that is worth having to protect your loved ones financially.
It's not a nice thing to think about, especially as you have to imagine a scenario where you're no longer here. However, for the short-term pain, there's a long-term gain provided. Having the knowledge that your loved ones would be looked after financially is something that most people would be concerned about when they fall ill.
Why Do I Need Life Insurance?
So why do you need life insurance? What are its benefits?
Whilst life insurance isn't a legal requirement, it can be helpful to have it in place when you have anyone who depends on you financially. It's typical for those who are the 'breadwinners' of the house to get life insurance.
Those who are dependent on you could be anyone, whether that's your life partner, your children or other family members or friends. Life insurance has plenty of benefits that can be often overlooked. These include:
It's a financial safety net for when your loved ones might need it the most.
Helps secure some mortgages that ask for life insurance to cover those repayments required.
Covers loss of earnings and any money lost during your period of illness before death.
Beneficiaries don't have to suddenly return to work or go back quickly due to financial worries.
Life insurance holds a lot of value and worth for those who may need it when you're gone. Whether it was an illness that crept up on you or one that was a long battle, it's always worth having it in place.
How Does Life Insurance Work?
Life insurance is something you make monthly payments towards in the form of premiums. These premiums contribute towards the policy cover, and as long as these payments are made, the policy gets paid out if and when it's needed.
The life insurance cost can vary depending on the policy you pick and typically, you'll want to go for one that meets all of your needs and provides the best financial protection.
Do I Qualify for Life Insurance?
Qualifying for life insurance is fairly easy for anyone to do. When you want to buy life insurance, you'll need to apply for it. Anyone is eligible for life insurance, you just need to ensure you meet the criteria that each provider lays out for you.
Most will have an easy application process, but the only way you may not qualify for life insurance is often down to high-risk medical conditions such as a terminal illness to dangerous hobbies that you partake in. In this case, you might need a more specialised life insurance provider.
Any important information that you leave off your application can also influence an application rejection.
When Should I Consider Taking Out a Life Insurance Policy?
When is the right time to take out a life insurance policy? It all depends on your personal circumstances and when you are financially able to do so. We'd recommend that you take out a life insurance policy whenever you are relied upon by others, or you have a considerable amount of assets that your beneficiaries like family members you live with, would appreciate receiving.
There are some that don't end up taking life insurance policies out until they've got a critical illness, and some wait until they've got a terminal illness. The more illnesses or conditions you have, the more limitations you'll face when it comes to taking out a policy.
Ideally, you want to take out life insurance when you're ready financially and you're in reasonably good or peak health.
How Long Do I Need Life Insurance For?
For most life insurance cover, you take it out for life. However, some are fixed terms and others that you would just have for the remainder of your years. It all depends on what you can afford and what you're looking to gain for your loved ones, should the life insurance payout.
The life insurance cost is going to influence when and how long you take out the insurance for. Ideally, you want to find a provider whereby you can afford those monthly premiums for the rest of the foreseeable future, regardless of what happens.
What Types of Life Insurance Are There?
There are many different options out there, depending on what you require. However, let's start with the two main term life policies that most will often opt for as they're the standard when it comes to life insurance.
The two main term life policies are called decreasing term and level term insurance. What makes them different? Let's look at them individually so you can get a good understanding of what each one offers.
Level term life insurance
Level term life insurance is where the insurer will pay out a fixed lump sum should the policyholder die within the term that's been agreed. This can offer the financial support that your beneficiaries will need by having a specific sum of money.
This can help to plan for a time when you're no longer around, as sad as it can sound! It's the most common in policy covers, and once it expires, there's nothing else that the policyholder needs to do. If it's ended, then you may wish to look elsewhere for additional coverage for your remaining years.
Pros:
There are a few advantages to using this policy, including the following:
Cheaper premiums
Cheaper premiums that are often fixed too can be a lot more affordable for most people than opting for a different type of policy. These premiums won't change, regardless of how your health changes.
Provides practical coverage
It's a reasonable coverage that makes sense to implement for your family further down the line. It provides peace of mind that you're choosing a policy where you can decide on the length. As your life changes, so does your life cover!
Coverage for specific requirements
The amount of coverage you have and the length of time you have it can help those who have specific needs.
Level term life insurance is certainly a good option to opt for if you need a general, run of the mill policy.
Cons:
What are the disadvantages of this type of policy? Of course, not all policies are going to be perfect. The disadvantages to life insurance covers such as this one are:
Premiums will rise beyond the term expiry.
Once the term ends, you can opt to continue the coverage, but the premiums will increase and could do quite substantially.
Not a good option for older individuals or those with poor health.
If you have poor health or you're older, then this policy might not be as helpful. This is based on your health rating, and age can impact that. The same goes for your current state of health. If it's not good, then this policy isn't as beneficial.
Only temporary coverage provided
This could negatively impact your financial plan if you're not in the position planned for when the term of the policy comes to an end.
Decreasing term life insurance
Decreasing term life insurance is where the insurer's payout will decrease over time. This is often because debts, loan repayments and mortgage balances will decrease over time too.
This policy has been designed to align with life's remaining balance on mortgage payments, etc. The policy itself tends to have an interest rate cap, so it's good to know exactly what you'd be getting, whether your beneficiaries would need to make a claim in ten years' time or thirty.
Pros:
What are some of the pros of this type of policy? Here are some of the reasons why it's a good choice:
The cost of premiums.
The cost of your premiums for this one will likely be more affordable as the risk for the insurers decreases month by month, year by year. It's a good one if you're on a tight budget but still want to protect your loved ones.
Provides protection over your mortgage.
If you don't have anyone relying on you, it's a good way to protect your mortgage.
Cons:
All policies have their downsides; here are a couple for decreasing term cover:
The value decreases
The most obvious downside is that the lump sum will decrease over time, which means towards the end of the term, the premiums you pay will remain the same. So you're paying just as much for getting less value towards the end.
No maturity value
As the value of the policy falls towards zero, if you survive beyond the term, there's no payout available.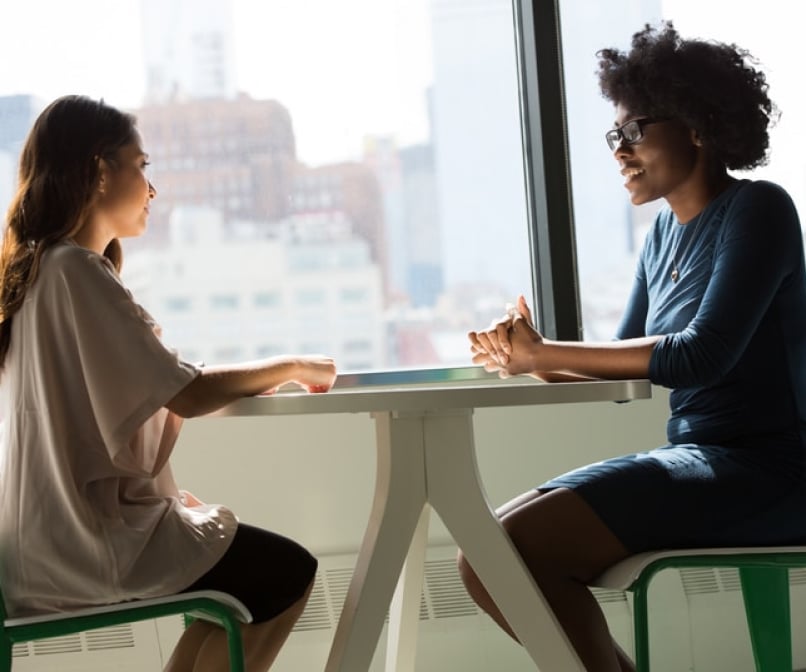 Other Types of Life Insurance Available
There are plenty of other types of life insurance policies that are worth understanding because you may find that one of these is better than having something more generic.
Critical illness cover
Critical illness cover insurance will typically payout when you get one of the specific injuries or medical conditions that are listed within your policy. This pays out once, and then the policy itself ends . . .
The conditions or injuries can vary from one policy to another, however, they typically include the following as examples:
Heart attack.
Certain types and stages of cancer.
Stroke.
Major organ transplant.
Alzheimer's disease.
Traumatic head injury.
It's worth taking a look at all of the medical conditions and injuries listed to help decide on the best cover provider.
Whole-of-life
Whole-of-life insurance is a type of policy that is a guarantee from the insurance provider that they'll pay out a lump sum to your family whenever you die. It covers you for the whole of your life . . .
as long as you've continued to make those payments to your premiums.
This is different from term life insurance as this one covers your entire life and not just a fixed period/term.
Death in service
Death in service insurance is a type of cover that's offered as a benefit from the company you're working for. This is a tax-free lump sum that's provided if you die whilst still part of the company . . .
It can also be offered in circumstances where the job itself may carry a lot of risks.
Over-50s life insurance
This is a type of policy that is specifically made for over-50s. It helps to leave your loved ones a cash sum as a gift or to settle unpaid bills or funeral costs when you die . . .
So if you're aged between 50-80 and you're a UK resident, you'll be able to get this cover in place.
Joint life insurance for couples
You may find a benefit to having a joint life policy with your spouse rather than having an individual one each. This joint policy is often less expensive to make payments for, but it's important to note . . .
that the policy only pays out once. So when the first person dies, the policy coverage ends.
This makes it less risky and cheaper for an insurer to cover, so it's good to weigh up your options and consider whether or not this is right for you.
Life insurance for new parents
The national charity the Child Poverty Action Group (CAPG) found raising a child up to the age of 18 costs £185,000 for single-parent families and £151,000 for couples . . .
Imagine passing away and leaving your partner or child behind with nothing?
Raising a child is important, whether that's childcare costs to keeping up with the monthly bill payments. If you or your partner are relied on to bring in the income, then it's important to look at life insurance, particularly for those who are new parents.
With pre-existing medical conditions
For those who already have some form of pre-existing medical condition or diagnosed issue, getting a life insurance policy can be a little trickier. However, there are providers out there that cater . . .
to those who already have a medical condition and therefore require a specialised life insurance policy.
It's also a type of policy that's worth considering if you've developed a medical condition after you've taken out a life insurance policy. Your needs may be catered for more effectively with this type of policy in place.
What Is the Cost of Life Insurance?
The cost of life insurance is greatly influenced by a number of factors. Not only do you need to consider the type of insurance you need, but the affordability of the policy cover. Some policies may be too expensive for you to take out, whilst others may offer cheaper life insurance but not provide the best coverage.
It's a fine balance and one that you want to consider seriously when it comes to meeting the needs of your personal circumstances.
Factors that affect the cost of life insurance
Your age
Age is one that, not surprisingly, will influence the premiums you pay on your insurance policy. The older you are, the more likely it is that your payments will be more expensive. When you're young, insurance providers will not need to worry for a long, long time, for the most part, about writing your loved ones a cheque.
However, despite being young, you may still have financial dependents that rely on you for income.
Type of policy you choose
The type of policy you choose, of course, will also impact the amount you pay. For example, if you're getting life insurance that has allowed you to add critical illness cover, for example, it's going to make it more expensive.
Some may charge more if you require a lump sum vs regular monthly payments too, so this is also worth knowing when you're shopping for policies.
Your health condition
How healthy are you right now? If you have a terminal illness, for example, there may be some policies that aren't available for you in your condition. It's always good to take out life insurance when you're not at the point of a serious illness, otherwise, your options can be limited.
The amount of cover you need
For some, taking out a standard life insurance policy is enough, but for others, they may need multiple life insurance policies. It's good to assess how much cover you need within your policy as this can affect the costs you pay per month.
Your lifestyle
Your lifestyle will be evaluated when it comes to taking out life insurance cover. For example, if you don't go out of the country much or anything that is likely to cause injury, you're probably going to get a better deal.
However, if you're favourite hobby is driving fast cars or jumping out of planes, expect your life cover to be significantly more expensive!
What Will I Need to Get a Life Insurance Quote?
To get a life insurance quote, it's good to have ready information about your health. These may include:
Family medical history.
Your own previous health issues.
Any pre-existing medical conditions you may have.
You may be asked to provide details regarding your lifestyle, your date of birth and the type of job you do. For any joint decreasing term life insurance and other types of insurance, you may need to provide your partner's details also.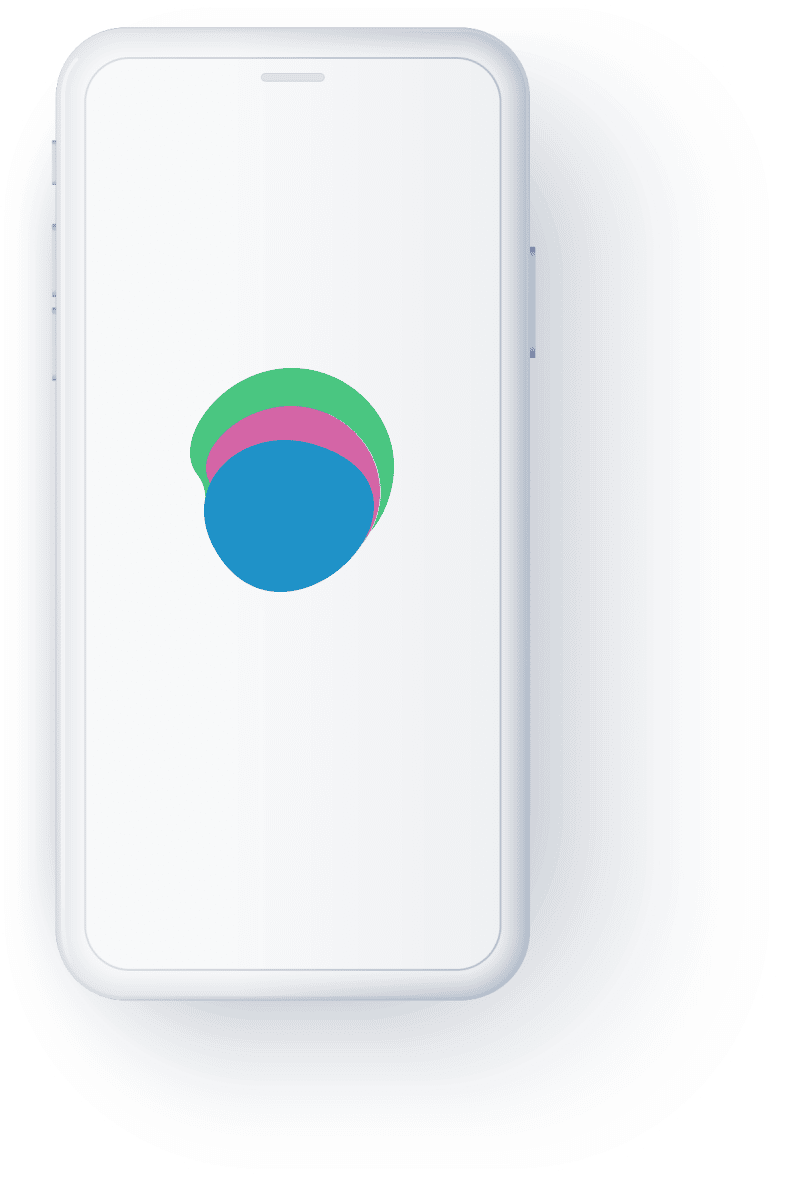 Why Compare Life Insurance Quotes with Utility Saving Expert?
Utility Saving Expert helps to compile and bring together all the options you'd need when it comes to getting insurance. We can help acquire a life insurance quote from each provider so that you can easily compare one to the other.
Utility Saving Expert makes it easy, whether you need critical illness cover or wonder how much life insurance you can afford. Our life insurance comparison tool is perfect for finding all you need to get the insurance policy that's right for you.
There's plenty of help on offer on the site, and if you have any concerns or queries, you can reach out to the team directly via our contact page.
Need life insurance? Compare quotes with Utility Saving Expert today.
When should I consider updating my life insurance policy?
There are a few situations where you may find it worthwhile to change or update your life insurance policy. This can be whenever you find yourself in a new job, or you experience a salary change. You may wish to change the recipients of your life insurance depending on who it was originally for.
This may be in the case of when you have children or when you've separated or become estranged from family and friends. Any substantial asset changes can also warrant a change or update to your life insurance. For example, if you've got new investments that have accrued a significant amount of money, you may want to incorporate this too.
These changes in financial position can often improve the payout that your loved ones may receive if you were to pass.
What happens if I don't make my life insurance payments?
If you cease making payments on your life insurance, then the policy itself will typically lapse and then end after the grace period. This grace period provided can range from one life insurance provider to another.
When you stop payments on a cash value life insurance, the cash value of the policy will be used to cover the premiums that still need paying. The policy will end when the pot runs out. It's therefore essential that you make each payment without fail to continue the validity of your policy.
Whilst it can be an expense that you pay out every month, it's good to see these monthly payments as just another bill for your household. It's just as important to pay out for your life insurance cover as it is to pay for gas and electricity to power your home.
Can I cancel my life insurance policy?
Of course! Any insurance policy is something that you can cancel, but like all policies, you lose the protection and financial benefit should you be in a scenario where you need it.
When cancelling a policy, you should try to find a new insurer where possible. Many people will find better deals by looking elsewhere, and many situations can change where the policy in place isn't good enough, or it's too much to afford. You'll never be short of choice when it comes to policies and companies that offer them.
Cancelling your life insurance doesn't mean you'll get your money back unless you've cancelled during the initial cooling off period. Any money you receive from your cash value when you cancel the whole policy will be taxed as income.
Can I take out more than one life insurance policy at a time?
Yes, you're able to have more than one policy, and this can be required depending on your circumstances. There's no law against you having more than one!
The reasons why you may hold more than one life insurance policy could be down to providing your beneficiaries with more inheritance. It could be that you need specialist cover in some cases that aren't provided all under one provider.
Regardless, it's always good to try and find one policy that covers all your needs. However, the position you're in may require you to have more.
Is life insurance taxable?
When a beneficiary of a life insurance policy receives the money, it's not counted as a taxable income. With that said, though, the value of your life insurance policy may be subjected to inheritance tax if it's forming part of your estate.
Most life insurance policies that are on the market are excluded from the current UK Income Tax regime. For everyone in the 2021-2022 tax year, there's a tax-free inheritance allowance of £325,000. The standard tax inheritance rate is 40% of anything over £325,000.