Motorbike Insurance
Compare motorbike insurance & you could pay less than £207*
Compare deals from 25+ insurers
Find a great deal today
Buy online or by phone
Compare Now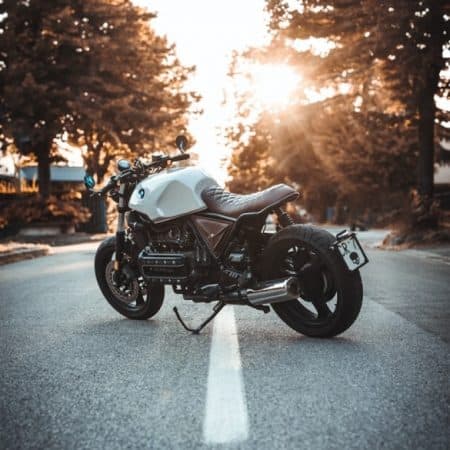 Low-cost
motorcycle

insurance cover

With Utility Saving Expert, you can get the top 20 best motorbike insurance quotes that satisfy your requirements at the best possible price. Not only is it free of charge to compare quotes with us, but it only takes a few minutes of your time.

Here's our complete guide to comparing motorbike insurance policies, so you can understand what level of cover you and your bike need.
---
Why Do You Need Motorbike Insurance?
As with a motorbike licence and a compulsory basic training (CBT) certificate, motorbike insurance is a legal requirement in the UK if you want to ride your motorcycle, scooter, or moped on public roads.
And like car insurance, motorbike insurance covers third parties for any damage and injuries suffered in an accident that was your fault. Comprehensive motorbike insurance protects you and your motorbike as well.
In today's world, you can never trust that the other guy is looking out for you. Motorbike insurance gives you the control and protection to come out of a bad situation OK.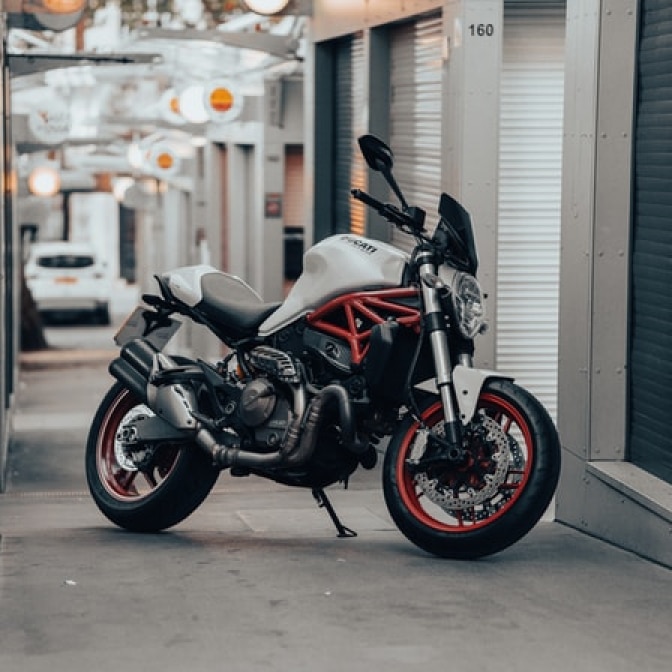 What Type Of Motorbike Insurance Policies Are Available?
Every biker's needs are regulated by the financial situation they have, and there are different types of bike insurance policies to ensure every biker is properly insured. The right insurance quote begins with choosing which of four categories best describe the type of motorbike rider you are.
Social, domestic, and pleasure (SD&P)
If you only ride on a limited basis, such as taking a ride to visit the family on Sunday, then social, domestic, and pleasure (SD&P) motorbike insurance is all you need. Be aware that SD&P insurance does not cover any form of commuting-related trips, such as to and from your job or university.
Social including commuting
What constitutes commuting is left for the insurance provider to define. Many bike insurance policies define commuting as riding your motorbike to and from the same place every day, especially during peak business hours. Some providers define commuting as riding your motorbike to and from your place of work or study.
If you need to ride your motorcycle to and from work or university, then SD&P including commuting are the type of insurance quotes you want. This type of bike insurance cover provides everything that a standard SD&P policy does, plus protects you and your bike during your regular daily riding to and from work or university.
Business use
If you need to ride your motorbike, not just to work but for work, and your work travel requires you to ride your bike to numerous locations, such as to visit your client's offices, then you are using your motorcycle for business reasons and need insurance quotes for business use.
Motorbike insurance for business use provides coverage for riding your motorbike to all business-related locations and for all work-related reasons, for example, to the bank, clients, and training. Business use cover will protect both your business travel and social riding.
Courier
There is a special class of motorbike insurance specifically for using your motorbike for deliveries or as a courier. This type of riding requires Class 3 business motorbike insurance.
This type of motorbike insurance not only covers you and your bike but the carriage and delivery of low costs goods as well, such as food or parcels.
However, some motorbike insurance policies require Class 3 coverage for certain jobs, such as door to door sales, even if you are not carrying any goods to sell.
Other Policies For Your Motorcycle
If you're looking for something more specific than standard bike insurance, here are some alternatives that might meet your needs:
Short-term insurance
For temporary coverage, short-term motorbike insurance provides two forms of protection:
A short-term policy will provide cover for your bike for a limited period of time; a day, week, or month. For example, if you only ride your bike during the summer, then you may not want to insure it all year round, or
Short-term insurance will provide cover for riding someone else's bike, such as a friend's bike, a rental, or test riding a new bike.
It is important to note that when your bike is not insured, you will need to have a SORN (Statutory Off Road Notification) from the DVLA for your bike.
Classic bike insurance
Classic motorcycles are generally more valuable and require special protection from theft, fire, or damage, as well as to simply take for a ride. Every insurer defines classic differently. Basically, any motorbike over 15 years old could be considered a classic. But some insurers extend the criteria to 20, 30, or even 40 years.
Also, some insurers offer coverage for modern classic bikes, which are slightly younger, and future classic bikes, which are bikes that have a legitimate expectation of earning classic status.
Learner and young rider insurance
Sixteen-year-olds can only ride mopeds and scooters up to 50cc. Riders who are 17+ can ride a moped, scooter, or small motorcycle up to 125cc on the road as a learner, with a provisional licence and a CBT certificate.
Trike and quad insurance
Trikes and quads are typically not covered under a standard motorbike insurance policy. Insurance for trikes and quads provides protection for incidents relating to owning and riding the vehicle, even if the quad is not considered road legal.
Scooters and moped insurance
Scooters and mopeds (up to 50cc) are considered small motorcycles and are required to be properly insured. While scooters and mopeds are typically cheaper to buy and insure, as a first bike for a rider under 25, premiums will be more expensive.
Modified bike insurance
Modifying a bike can increase not only its speed but its value and, unfortunately, the likelihood it could be stolen or involved in an accident. Motorcycle insurance cover modifications differ with various insurers – so it's always best to check what is and isn't covered. Choppers may require specific coverage if they are considered custom-made.
If you modify a motorcycle that is already insured, you must inform the insurer otherwise the modifications could void your policy. Some modifications, such as anti-theft devices like locks and immobilisers, can actually result in lower premiums. Whether you have modified a bike or purchased a bike that has been modified, it could affect the cost of your insurance.
Multi-bike insurance
Similar to fleet insurance, if you ride more than one bike, have a motorcycle and a moped, or are a motorcycle collector, you could insure them all with one policy.
Most motorbike insurance policies will cover different types and models of motorbikes (classic, sports, superbikes, or scooters) in a single multi-bike policy. This provides you with a single payment and renewal date for all your bikes.
Pay as you go
If riding your bike is a spontaneous enjoyment or simply something you do only on the weekends, then you may only need a bike insurance policy that allows you to pay as you go. While short-term cover type insurance is a motorbike policy for a specific length of time, pay as you go is a motorbike insurance policy for when you actually ride your bike.
As with short-term insurance, when your bike is not insured, you will need to have a SORN (Statutory Off Road Notification) from the DVLA for your bike.
The Different Levels Of Motorbike Insurance Cover
Motorbike insurance comes in three different levels of key cover, which affect both the premium you pay and the protection you have, as well as assistance with any resulting legal costs. Remember, you are the first party, insurance providers are the second party, and all others involved are the third party.
Third-party only (TPO)
A minimum requirement of all motor insurance policies is third-party coverage and protection; this is the most basic and minimum level of cover of motor insurance you can have.
Third-party only (TPO) insurance only provides cover to other people and their vehicles. Under no circumstances will you or your bike have any protection or cover with a third party only bike insurance policy if you are at fault. Choosing a third-party only policy does not always result in cheap motorbike insurance and can actually be one of the most expensive options.
Third-party fire and theft (TPFT)
Third-party fire and theft is considered an intermediate level of cover and provides complete protection to others with some protection for your bike.
Importantly, third-party fire and theft provides the same protection to a third-party, their vehicle, or their property that comprehensive cover provides but only protects your bike from fire and theft.
Also, third-party insurance does not always result in cheaper insurance costs, and if you are found at fault for an accident, you or your bike will not be covered.
Comprehensive cover
For the best and most complete level of cover, comprehensive cover is the only option.
Comprehensive insurance provides protection and coverage for you, your bike, and anyone or anything else involved in an accident, regardless of fault. Additionally, comprehensive insurance could protect accessories such as a camera, sat-nav, or luggage.
Whether your bike is damaged by a garage fire, a careless driver, slippery streets, or simply stolen, comprehensive motorbike insurance cover takes care of it all.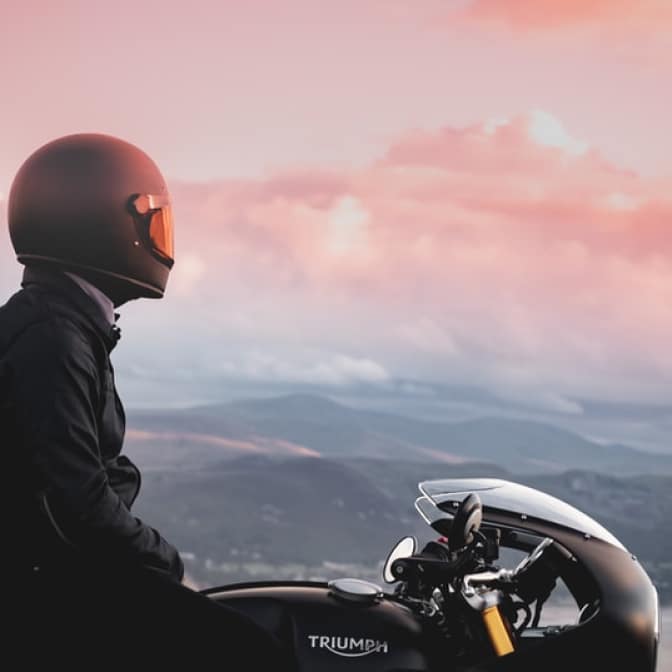 Additional Motorcycle Insurance Cover
Many bikers want to level up their motorbike policy and cover with additional upgrades. Some of these include:
A standard motorbike policy does not cover typical repairs and breakdowns, whether at home or on the road. Breakdown insurance can provide roadside assistance, vehicle recovery, and onward travel at or near your home.
There are two standard types of breakdown cover: personal and vehicle:
Personal – protects you on any motorbike, scooter, or moped, as a driver or passenger
Vehicle – protects a specific bike regardless of whether you are riding it or not when the breakdown occurs.
There are also two payment styles for this type of motorbike insurance:
Traditional – pay a monthly or annual premium as with typical car or bike insurance
Insurance – pay up-front for repairs and then submit a claim for a refund.
Breakdown cover can provide an increased extra level of cover with options such as key replacement, wrong fuel, and European breakdown cover.
Helmet and leathers cover
Protective gear is not only necessary, but it's also expensive, and while some standard policies include them, many do not. Helmet and leathers cover protects accessories like leather clothing, non-leather motorcycle clothing, such as Kevlar, riding boots, and protective gloves.
Most policies typically provide between £750 – £1,500 for damage but do not cover theft. However, theft may be covered by a home insurance policy.
If you want to carry passengers, then there are a few requirements you must legally meet. Your bike must have a seat designed for a passenger, including an extra set of footrests. You must have a motorbike licence for the class of bike you are riding, and you must have pillion cover.
Provisional licence holders cannot carry pillion passengers under any circumstances. Pillion cover doesn't necessarily increase your premium price if you know how to find the best quotes.
Personal liability cover is an add on for all policies. This provides financial assistance for you, your passenger, and families if you or your passenger are seriously or fatally injured – even if you are the one at fault. When there is no third party at fault, personal liability is the only cover that will help you.
No-claims discount protection
A no-claims discount (NCD), also called a no-claims bonus (NCB), is a reduction of your premium price for being a safe driver. Your no-claims bonus increases every year you don't file a claim (up to a maximum of 9-years as regulated by the financial scheme). Thus, driving safely means you save money.
But, what happens when you have a bad day?
The good news is, you don't need to lose your claims bonus! With NCD protection, you won't lose the bonus and discount you have earned over all those years because you need to file a claim. Your no-claims bonus is one of the most valuable elements of your insurance policy, and with the best NCD protection, you can protect it just like you do your bike.
Sidecars are typically considered add-on cover, as many motorcycle insurance providers do not include them in their standard policies. Make sure to include this information to get the best level of cover with your cheap motorbike insurance quote.
When you add personal accident cover to your insurance policy, you will be covered for any accidental injuries, such as a serious injury, death as a result of an accident, or becoming totally and permanently disabled.
Also known as legal expenses cover, this helps protect you financially against the costs of any potential legal action that may result from an accident when the other party is clearly at fault and uninsured.
This add-on includes personal injury cover to assist with the legal costs for pursuing a personal injury claim if you are injured in an accident. Legal protection insurance has two payment options:
Before the event cover – you pay monthly against any potential future claim
After the event cover – you pay everything upfront and then claim a refund.
If an uninsured rider or motorist is at fault for the accident, you can make a claim to the MIB. If that fails, this add-on will provide cover and assist you in taking the claim further, such as paying for a solicitor.
Some standard policies provide cover if you ride abroad occasionally. However, policies can limit this to specific countries, the total number of days, as well as restrict certain elements of your cover outside the UK. If you ride abroad often, then adding on European travel cover is the best option.
How Much Does Motorbike Insurance Cost?
How much you pay for your motorbike insurance policy depends upon many factors, including the quality of the quotes you review.
Factors that affect the cost of motorbike insurance
Numerous factors figure into finding the right and best bike policies and quotes.
Every motorcycle insurance provider bases their insurance costs on these factors:
Your age – as you get older, you become eligible for cheaper motorbike insurance
Where you live – areas that insurance providers consider less urban are cheaper
Where do you keep your bike – the safer your bike, the lower the premium
How you use your motorbike – commuting, business, weekend rides, etc.
How much mileage you accumulate – the more you ride, the more you pay
The type of motorbike you have – scooter vs chopper, Honda vs Ducati, 125cc vs 600cc
Your claims and riding history – one of the biggest factors is how safe of a rider you are
Type of cover – comprehensive, third-party fire and theft, or third-party only
Other riders and add ons – extras and upgraded cover can increase the price.
Excess
Excess is the amount of money you have to pay when you file a claim. All insurance providers ask you what you would like your excess to be. There are two types of excess:
Voluntary excess (optional) is the amount you voluntarily agree to pay against a claim
Compulsory excess is the amount you are required to pay.
How To Reduce Your Cost And Get Cheap Motorbike Insurance
Compare quotes for motorbike insurance
To pay less for insurance, you need to compare quotes so that you can compare prices and find cheaper motorcycle insurance that meets your needs.
Research by the Financial Conduct Authority proves that riders who compare motorbike insurance from various insurance providers end up saving money with cheaper motorbike insurance than those who simply renew their existing policy.
Improve motorcycle security
If you can park in a garage instead of on the street, your insurance premium will be less. Otherwise, investing in a lock or other security devices could bring down your insurance costs.
Reduce the number of extras
If you can avoid adding on additional cover, such as not having to carry passengers, this will result in reducing your insurance costs.
Take an approved motorbike training course
In addition to compulsory basic training, an approved and advanced motorbike training course will provide you with additional experience, training, and skills that result in making you a better and safer rider.
The cost of the course can vary, and in some cases be rather expensive. So, you need to weigh the difference between the cost of the enhanced rider scheme and the amount you can save.
Increase the voluntary excess
The more you are willing to pay toward a claim, the less you will pay each month. Remember that the excess that you carry is only paid in the event of a claim and can be waived when the accident is not your fault. Safe drivers can normally carry a large amount of excess and enjoy the lower premiums without any problem.
Build up your no-claims history
The longer you drive without a claim, the less you will pay. Safe driving and safe streets are the ultimate goals, and those who contribute to achieving those goals are rewarded by paying the lowest possible prices for their insurance.
Limit your annual mileage
The less you ride your bike, the more money you save, simply because you lower the risk of needing to file a claim. However, make sure you are honest with your insurer about your annual mileage.
Avoid modifications
You will pay more for a motorbike with lots of modifications. These modifications make your bike difficult and more expensive to repair or replace, and they make your bike more likely to be stolen.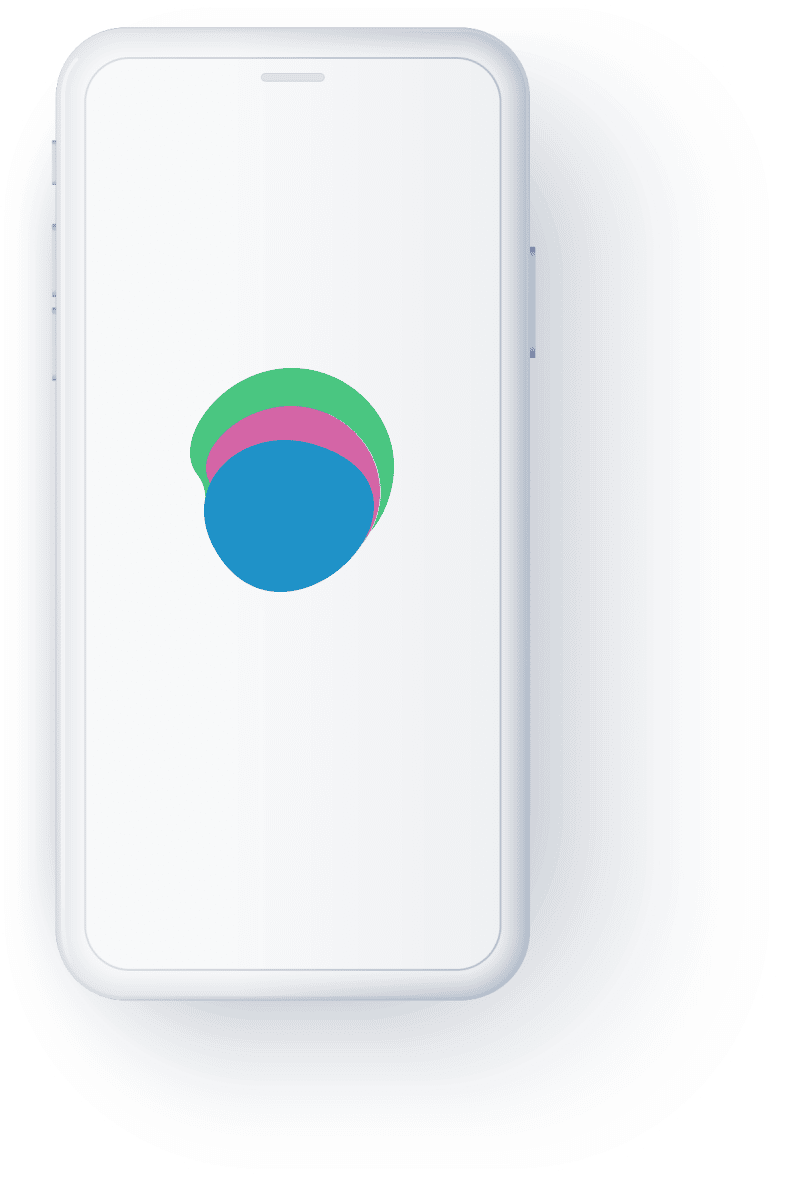 What You Need In Order To Get A Motorbike Insurance Quote
Simply fill out a basic information form about you, your bike, and the type of cover you want by clicking here. When it comes to buying your insurance, you might need to provide proof of your NCD to the new insurer.
Why Compare Motorbike Insurance Quotes With Utility Saving Expert
We will let you know what the best bike insurance quotes are, and you won't pay a penny to use our service. We'll give you quotes from around 20 of the highest-rated insurers in the UK, so you can be sure you're getting the best quality cover and service without having to manually apply for quotes from each different provider.
*51% of consumers who received a quote for their Motorbike Insurance through this service provided by Seopa Ltd. in January 2023 were quoted less than £206.69. The price you could achieve is dependent on your individual circumstances.
Further Reading: Food Delivery Car Insurance
Will I be allowed to add other bikes to my motorcycle insurance policy?
You can insure as many motorcycles as you want. However, having separate policies for each bike is typically more expensive than insuring them all with a multi-bike policy or fleet insurance.
Is motorbike insurance a legal requirement in the UK?
Absolutely. Having insurance for your motorbike is not a choice. However, having to pay too much for your mandatory cover is a choice. The only way to balance your legal requirement for insurance and your budget for affording it is to compare the best and cheapest motorbike insurance options.
Is it possible to use the no claims I've built up on a car for my motorbike insurance?
Most insurance providers do not permit this, and it can be difficult to find an insurance company that will. But we will provide quotes for all the policies that fit your needs, including the ones that will let you do this. You can also compare car insurance with us to get the best deal.
Can I ride my bike abroad?
Most standard policies allow for some riding abroad, but this depends upon the insurance company. If you intend to ride your bike internationally on a regular basis, you will need to ensure you have European travel cover.