Insurance
Helping you secure the right insurance cover at the right price, every time
Compare insurance, money and more . . .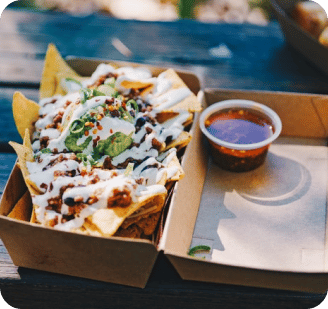 Featured Insurance
Fast Food Delivery Insurance
Compare fast food takeaway courier car insurance quotes from the UK's cheapest specialist insurers.
Compare Now
---
Insurance Explained
Learn more about essential insurance policies
Insurance
Compare, switch & save on all our insurance products
Why compare prices with Utility Saving Expert?
Utility Saving Expert allows you to compare a range of products from car insurance to business energy, mortgages and more. However, it's only natural to question why you should choose us for your price comparison needs.
Imagine the number of risks you run on a daily. Illness, death and accidents are closer to reality than you might believe. It's important to prepare for life's unpredictabilities with an insurance policy catered to your needs.
At Utility Saving Expert, we commit to giving you transparent comparisons of the market's best plans. Since we value your time and money, our first step is making sure we're on the same page. Knowledge is power, and you should understand what you're walking into before signing any contract.
What is an insurance policy?
An insurance policy is an agreement made between you – the policyholder – and the insurer. Your contract details depend on the risks you want to avoid and the level of protection offered.
As a prospective customer, your insurer should lay all the basics of your policy out on the table. It would be wise to take note of the:
different cover levels
insured and uninsured items
policy term
premium quote
deductible
Why do you need insurance?
Think of insurance as a backup plan. If something were to happen, you can rest assured that there'd be funds to help cover your expenses.
Not every accident is your fault. Insurance can help your family pick up the pieces after unexpected mishaps. As long as you pay the premiums, your policy guarantees some financial security when you make a claim.
That's what we call risk management.
What are the main types of insurance?
Have you ever wondered why your insurance provider offers so many different policies? People have different needs – that's why we compartmentalise. It makes sense not to claim for all incidents under a single plan.
Companies typically group coverage options under one of the following headings:
Home Insurance
Health Insurance
Life Insurance
Car insurance
Travel insurance
Some of these can get even more specific. Motor insurance, for instance, can branch out based on your type of vehicle. Accident cover and gap insurance help if you get injured, or your vehicle gets written off.
Other, less common plans also exist to help with pet issues and funeral expenses.
What are the advantages of insurance?
Getting insurance isn't just about covering your bases. Sure, you'd want to confirm that your family can manage all the bills after a car accident. Yet, your insurance company can help with much more.
A solid policy can propel you into:
Homeownership, assisting with certain property repairs
Entrepreneurship, providing cover for both employers and staff
Safe driving, protecting against third party fire and theft
Improved health care, covering a percentage of medical and dental bills
Peace of mind, promising financial help for your family after your death
What are the disadvantages of insurance?
Here are the main drawbacks:
Policies aren't exhaustive. Home insurance will cover fire expenses but not flood damage.
Car insurance premiums depend on your credit score. A bad score might increase your renewal price.
Car insurance companies get biased quotes from black box devices. Mileage isn't always a great gauge.
Red tape often delays compensation from an insurer.
Health and car insurance groups get fewer term benefits.
Comprehensive insurance offers a lower premium but higher deductibles.
If you aren't satisfied with your level of cover, a better plan might be available from our list for less money. One quote can make a significant difference.
What is the most expensive type of insurance?
What is an insurance broker?
An insurance broker represents individual costumers. Unlike company agents, brokers search the market for the best premium offers available. They also offer coverage tips based on their analysis.
Once you settle on a policy and a price, the broker hands over your information to the insurer. Still, working with the schedule of a representative can be a hassle.
Comparison sites like Utility Saving Expert are now gaining popularity for our insurance assessments. You could save yourself the time and effort of hiring a broker.
We've got all the necessary data and tools on our website to help weigh up your premium quotes. Why not take advantage of the convenience?
What is an insurance underwriter?
The underwriter is the person who reviews your insurance application. They'll process your information and decide if you are suitable for any of their policies.
The quote you receive reflects their estimate of your level of cover.
What is an insurance excess?
When you first agree to any insurance policy, your insurer should break down the contract. The insurance excess is the maximum cost you agree to pay based on your level of cover.
Say your car insurance cover includes an excess of £500. You'll have to pay that initial amount. Then, the company will cover the accident's remaining costs.
However, not all motor policies are equal. Your contribution can fluctuate based on your car details, previous claims or if you buy a car cover. While voluntary excess does lower your car insurance cost, your wallet will suffer the price to repair your vehicle.
The comparison tools on our website can help you choose the best policy for your wallet.
What is reinsurance?
Even insurance companies need protection. It's important to reduce your company's financial and technical risks.
Reinsurance allows your firm to claim with others. You become a customer.
Your reinsurer will receive a share of all your premiums during the agreement. Likewise, your party can count on their performance after major incidents. It's like a chain reaction.
We understand if that doesn't sound appealing. Instead, you could opt for contract-based coverage or discuss a treaty.
This is gold for any insuring business. Your policy will help you remain solvent during difficult times. That way, you'll meet your customers' needs despite the circumstances.