1st Central Car Insurance
Compare 1st Central car insurance quotes against a panel of up to 110 top car insurers
Quotes from a panel of 110 trusted UK car insurers

Compare Now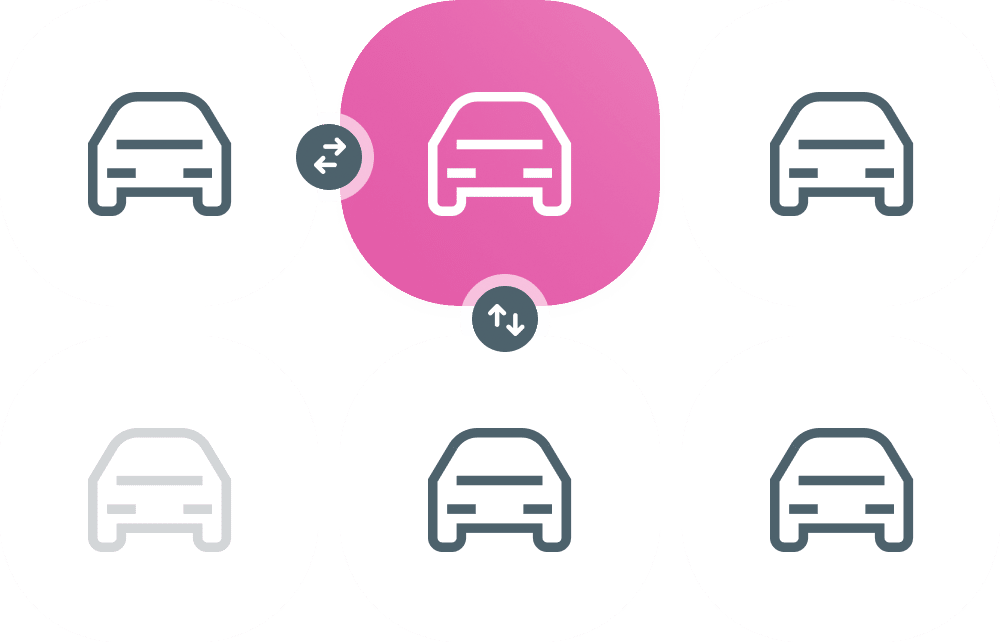 ---
Who are 1st Central Insurance?
1st Central Insurance launched in 2008 and have quickly grown into a substantial insurance company issuing more than 2 million policies. They offer a wide range of car insurance products and have been rated as a 5-star insurance company by the rating agency Defaqto. 1st Central are fast becoming a household name within the insurance industry.
1st Central have made a big commitment to their customers, promising highly competitive pricing and having a team in place which constantly adjusts prices based on industry trends to ensure they deliver on the low prices they've committed to providing. In addition to market trends, 1st Central are aiming to be one step ahead of insurance fraudsters which helps greatly to keep premiums low.
They are part of a much larger company called FCG. Employing over 500 people and having two offices in Haywards Heath. They are constantly working hard to ensure a high level of customer service whilst offering affordable cover to their customers.
Key facts
9/10 customers rated good or excellent (based on over 1,000 Feefo reviews Jan 2013 – Nov 2015)
Up to 65% no claims discount
Insured more than 2 million customers since their launch in 2008
Types of car insurance offered
They advertise as 1st Central Insurance Simple Driven, and provide many types of cover which includes Key Assist, Courtesy Car, Medical Expenses, Personal Belongings, Driving Abroad, Personal Accident, Liability, Windscreen, Fire & Theft, Accidental Damage and a highly competitive No Claims Bonus discount.
If you insure your car with 1st Central, you can drive your car in EU as they provide 90 days of cover across the whole of Europe. In addition to this, drivers who insure themselves with 1st Central can drive in some other countries too such as Norway, Croatia, Switzerland, Iceland, Andorra and Liechtenstein.
The standard policy offered by 1st Central Insurance includes cover for each person in the vehicle. This allows everyone to access medical services in the event of a car accident. In addition to this, if the accident is deemed to be a personal accident, they will pay out a much larger sum if the accident resulted in a loss of limb or vision.
Another handy service included within 1st Central's car insurance policy is their lost key service. This will not negatively affect your no claims bonus discount. Fully comprehensive cover also includes a courtesy car as standard whilst your car is repaired. Generally you will be supplied with an 'A Class' vehicle such as a small hatchback.
This is just an overview of the services offered by 1st Central Insurance, as a 5-star Defaqto rated insurer they are clearly doing a lot right.
Optional extras
1st Central Insurance offers personal accident cover as an optional extra. This increases the amount paid towards medical expenses to around five times more compared to a standard comprehensive policy.
Hire car cover is also available from 1st Central, this provides full use of a car for up to 28 days if your car is written off, or stolen but unable to be recovered.
If you have to make a claim on your 1st Central Insurance comprehensive policy, you will likely have to pay an excess. However, the company also provides excess protection cover as an add-on. This allows you to get a refund if the accident was your fault.
When pursuing a claim against a third party for an uninsured loss, this could leave you with legal expenses to pay, which can cost a significant amount. This is where legal expenses cover would be a suitable optional extra to consider. This provides up to £100,000 of legal expenses on your behalf.
Breakdown cover
You can buy breakdown cover separately. However, 1st Central also offer '1st Central Plus', this is a comprehensive car insurance policy which includes breakdown cover. Combining the two under one policy may make the overall price cheaper.
The car insurance company also offers an even larger package, called '1st Central Premier'. This features both comprehensive and breakdown cover, but includes legal expenses cover as an addition.
It's worth considering legal expenses cover for things like personal injury or an uninsured loss. The costs can be significant without this cover.
How to contact 1st Central
If you would like to contact 1st Central Insurance, you can do so using the following methods:
You can write to 1st Central Insurance at the following address:
First Central Insurance Management
Central House
25-27 Perrymount Road,
Haywards Heath,
West Sussex,
RH16 3TP
Below is a map that shows the location of 1st Central's head office:
What if I wish to cancel my insurance?
If you wish to cancel your 1st Central insurance policy, this can be done easily by contacting them directly. You do not have to give them any notice, but will likely have to pay a fee for cancelling.
If the 1st Central insurance policy has been cancelled before the start date, or within the first 14 days of inception, you won't have to pay any fees. Although you will still have to pay a pro-rata amount which is based on the number of days you've been insured for.
If you cancel after the 14-day cooling off period, you will have to pay around £50 as a cancellation fee.
Reviews
1st Central received a 5-star rating for its car insurance products from independent financial review service, Defaqto.
At the time of writing, most customer feedback reviews are largely positive on Feefo, an independent review site.
With 1st Central Insurance receiving the highest Defaqto rating in 2018, and a large number of positive customer reviews online, the company is clearly making the right decisions to benefit its customers.
Utility Saving Expert compares all the leading car insurance providers including 1st Central. It's quick and simple to get an online quote within minutes. Compare 1st Central car insurance against other leading providers today.
Compare 1st Central car insurance