Compare Admiral Car Insurance
Admiral Car Insurance
Compare Admiral car insurance quotes against a panel of up to 110 top car insurers
Save up to £200* today
Quickly compare quotes
Buy online or by phone

Compare Now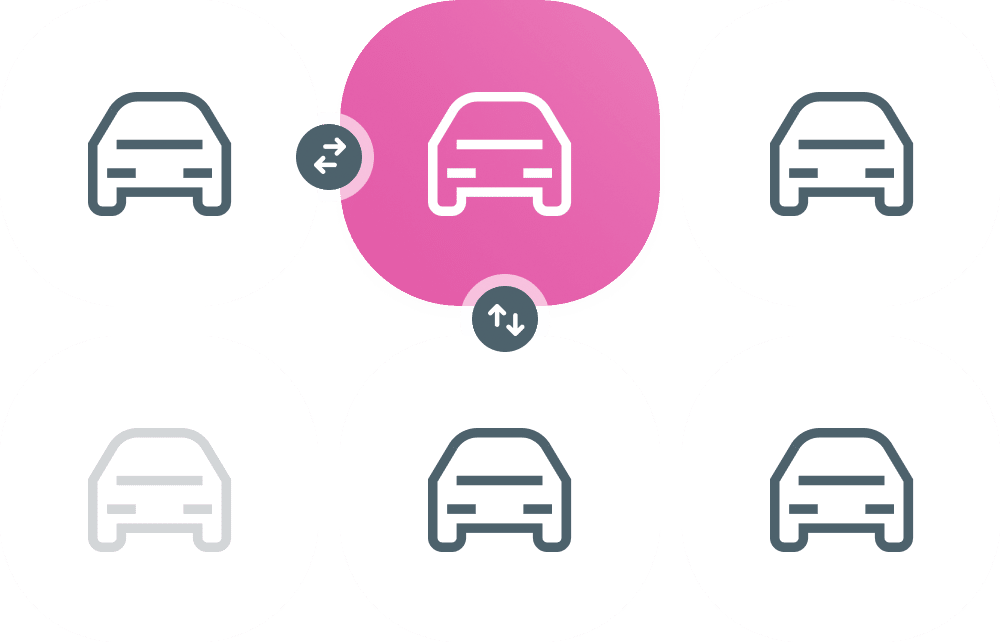 ---
Who are Admiral car insurance?
Admiral Insurance is one of the largest providers of cheap car insurance in the UK. It was founded in 1993 in Wales, since then, it has expanded and now has offices across the world. Admiral has won 'Best Car Insurance provider' for five consecutive years between 2012 and 2017 at the Personal Financial Awards.
Admiral provides a range of options which include multi-car insurance, breakdown and windscreen cover. Its fully comprehensive car insurance policy offers different levels of cover to meet all types of customer needs. They are the only FTSE 100 company to be based in Wales.
Types of car insurance offered
Admiral Insurance offers three different types of cover.
Third party only, is their most basic level of cover. This will cover you if you are involved in an accident, Admiral will pay out to the involved third party if you are at fault, although you will not be compensated.
The second type of cover is TPFT (third party, fire and theft). You will be able to receive compensation if your vehicle is damaged by fire and theft, but you will not be covered if you are involved in an accident. Again, if you're at fault, Admiral will pay out to the third party.
The third option is comprehensive cover. This has a number of added benefits, which could include personal belongings and a courtesy car. Please check their website for full details. As standard, Admiral's comprehensive cover does include windscreen cover.
Classic cars can also be insured under a comprehensive policy. The insurer defines these as cars that are 35-69 years old and must be valued between £1,000 to £25,000.
Black box cover
Admiral also offers black box cover. This will monitor your driving activity, including: locations you drive to, frequency of driving, time, and how safely you drive.
The data will be used to calculate how much your insurance premium will be. Careful drivers could use this cover to save money on their renewal.
Multi-car insurance
Admiral was one of the first insurers to offer multi-car insurance in the UK.
You can be covered under one policy if you have more than one car at your home address including immediate family members. If someone under your policy has an accident, it will not affect your no claims bonus as they will be held liable.
You also have the option to include a home insurance policy with a multi-car policy, this all comes under a Multi-cover policy. This may provide customers with further discounts.
Compare Admiral insurance against a panel of up to 110 top car insurers
---
Reviews
Admiral won The Personal Finance Awards for 'Best Car Insurance Provider' for five consecutive years between 2012 and 2017.
The company has favourable reviews on Reevoo.
As with any large insurance company, there will be some negative reviews from Admiral's five million+ customers worldwide.
Admiral received a 5 star Defaqto rating for its car insurance products in 2018. However, this doesn't account for customer feedback.
What if I wish to cancel my insurance policy?
Contact the customer support team if you wish to cancel your Admiral insurance policy at any time.
Remember to check the terms and conditions if you are cancelling outside the 14 day cooling off period, you will be charged a cancellation fee. There may also be a setup period, these fees and charges can change at any moment.
It's a good idea to check their website for all the latest terms and conditions for further information.
Compare Admiral car insurance
Utility Saving Expert's price comparison site compares all the leading car insurance providers including Admiral. It's quick and simple to get an online quote within minutes. Compare Admiral car insurance against other leading providers today.