Goskippy Car Insurance
Compare Go Skippy car insurance
Compare GoSkippy car insurance quotes against a panel of up to 110 top car insurers

Compare Now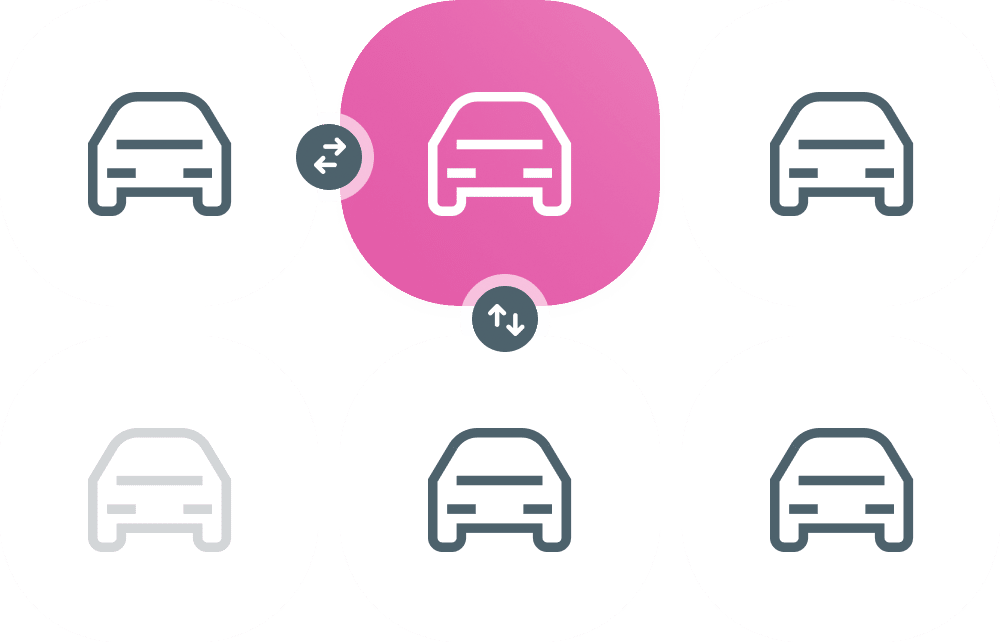 ---
Who are GoSkippy?
GoSkippy is a trading style of Eldon Insurance Services Ltd. They offer a wide range of insurance cover for cars, vans and bikes. Registered as a company in England and Wales, GoSkippy also offer other insurance products designed to complement their main insurance services. In addition, they also provide home insurance cover.
GoSkippy are an independent insurance broker. The company is based in Bristol, They will try to provide you with the most competitive price through their large list of insurance providers.
Key facts
Part of Eldon Insurance Services Ltd
Offer three levels of cheap car insurance cover
Employ more than 180 staff in Bristol
Types of car insurance offered
GoSkippy provide the following 4 levels of car insurance cover:
Third party only
TPFT (Third party, fire and theft)
Comprehensive
Insurance for Learner Drivers
You can expect the following benefits from their comprehensive cover as standard:
£2,000 personal accident cover
Windscreen cover included
30 day EU cover
Personal belongings cover up to £100
Only a small number of insurance providers offer Learner Driver insurance, and many that do offer it, provide quotes that are extremely high. GoSkippy work hard to provide great cover for younger drivers at an affordable price whilst trying to save their customers money at the same time.
The options available to GoSkippy customers are vast, offering policies to suit a variety of drivers and budgets. Fully Comprehensive cover is generally the most expensive however, it offers you the highest level of protection should the worst happen. You can add on further specialist cover and even extend car warranties with GoSkippy. They also cater to vehicles that have been modified or are classed as classic or vintage cars.
The GoSkippy fully comprehensive insurance policy covers you in the event of an accident whether the accident was your fault or not. It will also cover you for events such as damage to your car when parked up unattended. However, it's worth noting that making a claim will have a negative effect on your No Claims Bonus discount unless you have it protected.
Eligibility
GoSkippy state that for you to be eligible for their insurance products and services, you should be aged between 17 and 74 and be in possession of a UK or EU driving license. You must also be a permanent resident of the United Kingdom and, you cannot have any criminal convictions that haven't been spent as per the Rehabilitation of Offenders Act.
You may also be refused insurance with GoSkippy if you have had an insurance policy cancelled in the past or had special terms imposed upon you.
If you are looking to purchase insurance through GoSkippy, your car cannot have more than 6 seats and all your seats should be fitted within factory specs. If your car is on a short-term hire or lease of less than 12 months, you will be able to purchase insurance from GoSkippy.
There is also a limit of £50,000 on the value of any vehicle insured by GoSkippy although there are special terms under which you can be insured if your vehicle value exceeds this.
What if I wish to cancel my car insurance?
If you wish to cancel your GoSkippy car insurance policy, cancellation fees may apply.
Contact their customer service team via email or telephone to cancel your GoSkippy car insurance. If you cancel the policy before the start date, you will receive a full refund of the amount paid, but you will still have to pay a fee.
If your GoSkippy insurance policy is already in effect, you must pay for the amount of cover you've used, plus any related administration fees – these could be more than double the amount in comparison to the first 14 days.
If you make a claim on your GoSkippy insurance policy, you will be liable for that year's full insurance premium when you cancel. Think about the advantages and disadvantages if you decide to cancel under these circumstances.
It's also worth noting that any payments made for car insurance add-ons and optional extras are non-refundable.
Reviews
Although GoSkippy is a newer company in comparison to its competitors, a large majority of online reviews are positive.
In February 2018, GoSkippy had a rating of 4/5 stars on independent review site, Feefo. Trustpilot reviews are also positive for GoSkippy
Negative reviews for GoSkippy often stem from dealing with their customer service team via phone call, including long wait times to be connected.
However, it's important to remember that review sites that are unable to verify customer reviews aren't always entirely accurate.
Remember, as with all car insurance providers and/or brokers, read through your policy documents carefully to ensure you're buying the right product for your needs.
Compare GoSkippy car insurance
Utility Saving Expert's comparison website compares all the leading car insurance providers including GoSkippy. It's quick and simple to get an online quote within minutes. Compare GoSkippy car insurance against other leading providers today.