Saga Car Insurance
Compare Saga car insurance
Compare Saga car insurance quotes against a panel of up to 110 top car insurers
Save up to £200* today
Quickly compare quotes
Buy online or by phone

Compare Now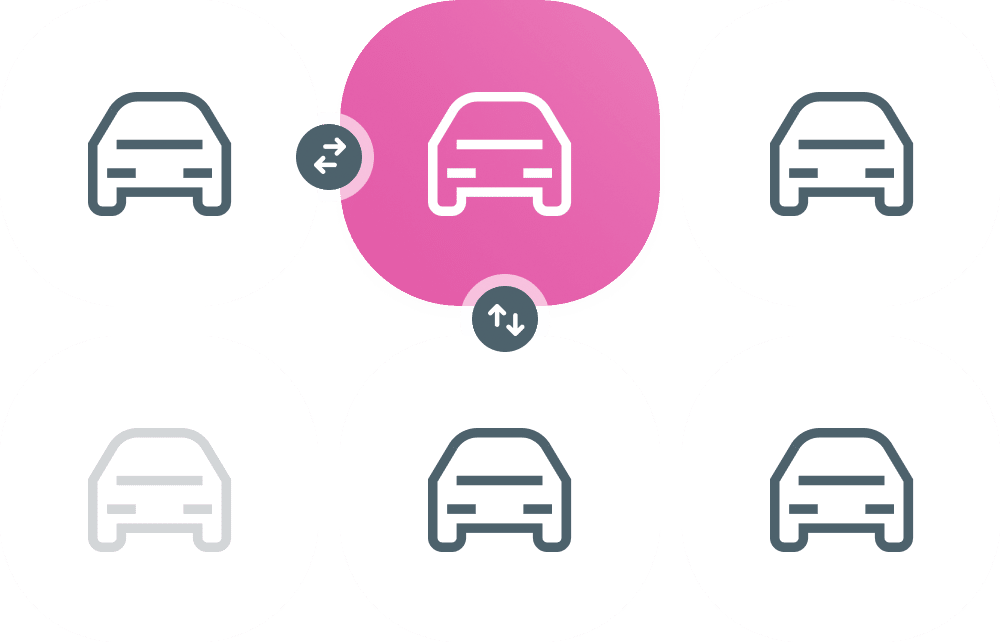 ---
Who are Saga car insurance?
Saga spent their first 30 years focusing on travel. The company developed and launched their home, car insurance and financial services in the 1980s. In the 1990s, they started to offer private medical insurance and pet insurance, in addition to launching their very own cruise ship operation.
Saga state that they are there to 'help customers lead the life they want to lead'. This is especially important when customers are looking to compare cheap car insurance cover for over 50s. Saga hope to achieve this by taking in customer feedback and acting on this by providing the right services.
This has enabled them to become a leading provider over the past 65 years in the UK. Customers aged over 50 looking for car insurance, in addition to a number of other products and services, can save money by using our free online comparison tool.
Over the past few decades, the Saga brand has become one of the most recognised and trusted brands amongst UK consumers aged over 50.
Key Facts about Saga Insurance
Saga are specialists in over-50s car insurance
They provide UK based call centres.
Saga car insurance has a 5-star Defaqto rating
They have more than 2.1 million customers as part of the Saga Group
Saga Motor Insurance is underwritten by Saga Insurance Company Ltd. Saga Services Limited is a wholly-owned subsidiary of Saga Group Limited.
Types of car insurance offered
Saga offers the following types of car insurance cover for UK drivers aged 50 and over.
Third Party only cover
Third-party only, is their most basic level of cover. This will cover you if you are involved in an accident, Saga will pay out to the involved third party if you are at fault, although you will not be compensated.
Third-party, fire and theft cover
The second type of cover is TPFT (third party, fire and theft). You will be able to receive compensation if your vehicle is damaged by fire and theft, but you will not be covered if you are involved in an accident. Again, if you're at fault, Saga will pay out to the third party.
Comprehensive cover
The third option is comprehensive cover. This has a number of added benefits, which could include personal belongings and a courtesy car. Please check Saga's website for full details.
Customers who select comprehensive cover are able to receive a number of added benefits depending on the level of insurance purchased such as:
A courtesy car while your vehicle is being repaired in the UK – up to a maximum of 14 days
Cover when driving in the EU
A no-claims discount
Other benefits to Saga car insurance include onward travel, private medical treatment subject to eligibility and legal protection.
FAQ
How do I cancel my insurance policy?
If you need to cancel your Saga insurance policy, please contact them on 0800 056 9167.
You have the option to cancel your Saga car insurance policy at any time.
The company will charge you a £50 cancellation fee if you decide to cancel your policy. This is reduced to £5 if cancelling within the first 20 days.
This arrangement fee is non-refundable if your cover has already started.
Does Saga offer temporary cover?
Yes, Saga does offer temporary car insurance cover, subject to their acceptance criteria.
You can add a temporary driver or vehicle to your policy for up to a total of 28 days. The additional vehicle must be legally owned. Additional drivers can also be added on a permanent basis if this is more suitable.
Saga Reviews
Saga is one of the UK's leading providers of over 50s car insurance.
Defaqto awarded Saga car insurance a 5-star rating
Trustpilot star rating of 4 out of 5, labelled 'Great', based on 6,195 reviews. Note: Trustpilot's score is based on customer reviews and is a combined score for all their insurance products.
Reviews.co.uk rating of 3.9 out of 5, based on 722 customer reviews. 73% of reviewers recommend Saga.
Compare Saga Car Insurance
It's always a great idea to compare a number of different insurers to ensure you are getting the best value for your money. See how Saga compare against other leading insurers, including those providing cover for over 50s.
It's quick and easy to get a no-obligation quote within minutes through Utility Saving Expert.