Why Have Car Insurance Premiums Increased in the UK?
Compare Now

Market Overview of Premium Increases in the UK's
In the UK's car insurance market, there has been a noticeable trend of escalating premiums. This pattern, influenced by a variety of contributing factors, has wide-ranging implications for both insurers and policyholders.
A significant driving force behind the increasing car insurance premiums pertains to a rise in traffic volumes. As more vehicles populate the roads, the probability of road accidents correspondingly hikes up. This scenario translates into a higher frequency of insurance claims, thereby exerting upward pressure on premium rates.
The trend of escalating premiums isn't exclusively tied to an increasing number of claims. Over the years, the average cost of car repair has escalated considerably. Advanced technologies and specialised mechanics necessitate more complex and costly repair processes. Consequently, insurers need to factor these increased repair costs into their pricing models to maintain profitability.
Simultaneously, the legal landscape governing car insurance practices in the UK has witnessed significant changes. Revisions in the Ogden rate – a legal guideline determining how insurance payouts for severe injuries are calculated – have been a major influencer. These modifications have led to enhanced compensation for accident victims, inevitably leading to insurers lifting premium rates to compensate for this increased expenditure.
With the continual rise in premium costs, the financial implications for UK drivers are substantial. Many are finding their
car insurance
increasingly expensive, thereby impacting affordability and potentially influencing driving and car ownership patterns.
On the other side of the coin, insurers grapple with balancing business sustainability with customer affordability. The challenge remains in achieving a pricing model that offsets higher claim frequencies and escalating repair costs while ensuring premiums remain realistically affordable to policyholders.
Observing the UK's car insurance market, it's evident that the trend of rising premiums presents significant challenges to drivers and insurers alike. The journey ahead will require both stakeholders to adapt to these changing circumstances and seek effective strategies to navigate these financial hurdles.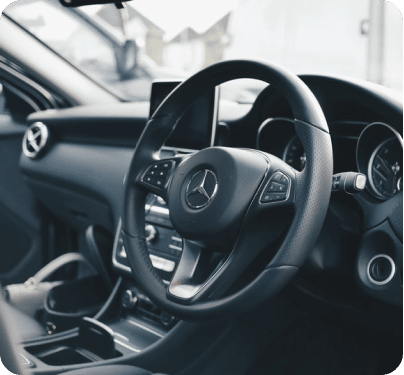 Factors Influencing the Rise in Insurance Premiums
A myriad of elements contribute to the steady surge in vehicle insurance premiums. Understanding these components can help policyholders make more informed choices, potentially keeping their premiums within a manageable range.
Claims and the Expenses They Incur
The realm of insurance is intrinsically connected to claims. A rise in road accidents presents an increased frequency of claims for insurers. This surge in claims correlates directly to the increase in insurance premiums.
Insurers bear the claim amount, but they also foot the bill for the costs involved in facilitating the claim. These administrative procedures have expenses that include claims investigation, customer service, paperwork processing, and overhead costs. Such indirect costs significantly contribute to the overall insurance premium.
Rising Repair Costs
While technological progression usually entails positive implications, it poses distinctive challenges in the context of insurance premiums. With vehicles growing more complex courtesy of state-of-the-art technology integration, so increase the associated repair and maintenance costs. Consequently, insurance premiums rise due to the inflated prices of specialised parts and skilled labour.
The Effect of Inflation
Inflation consistently and subtly influences different components making up insurance premiums. When the overall price level rises, it naturally elevates the cost of car repairs, replacement parts, and the labour required for vehicle restoration. Taking car parts as an example, manufacturing these becomes more expensive with rising inflation, indirectly escalating insurance premiums.
Implications of Legislative Changes
Changes in legislative norms and regulatory standards substantially affect insurance premiums. Such variations often go unnoticed by many policyholders and are unintentionally overlooked. Recent alterations in Personal Injury Compensation laws, for instance, have led to amplified compensation payouts. This repercussion causes a direct financial impact on policyholders and results in a hike in their insurance premiums.
Understanding these dynamics allows policyholders to make choices that consider these influences. The subsequent section will discuss feasible solutions for rising insurance premiums in detail. It will underscore the significance of choosing the right policy and strategies that can help prevent premiums from escalating unnecessarily.
Impact of Economic Indicators on Insurance Premiums
A functioning insurance market is critically dependent on the larger economic environment. For the UK drivers and car owners, this connexion becomes palpable in the form of insurance premiums. As the economy ebbs and flows, so do the insurance rates. The three major economic indicators that significantly impact premium pricing include inflation, unemployment, and GDP growth.
While they might seem distant, these indicators directly influence the operational dynamics of insurance companies affecting the cost of claims and, consequently, the price of premiums.
Inflation, a ubiquitous economic phenomenon, translates into the rising cost of goods and services. For the insurance industry, it manifests as escalating claims payment and operational expenses. This has a domino effect, causing an upward push on the insurance premiums to balance the increased expenditure.
The rate of unemployment ties into the demand for insurance products. Higher unemployment rates often mean less disposable income, triggering a decline in demand. This decrease, coupled with the inherent risk of fewer insured individuals, pushes the insurance companies to hike the premiums to cover potential claim costs.
GDP growth, a positive sign of a healthy economy, is inversely related to premium increases. Healthy economic conditions encourage people to invest in insurance, increasing its demand, allowing insurance companies to spread the cost of claims over a larger customer base and hence, lowering premiums. However, stagnant or negative GDP growth signifies economic distress, doing the opposite and potentially driving premiums up.
Being aware of these economic indicators and their impact on insurance premiums prepares policyholders for potential fluctuations in insurance rates. This understanding can lead to better management of insurance expenses and preparedness for any unexpected rate hikes.
Political Factors Driving Premium Increases
Political factors exert a substantial influence on the trajectory pursued by insurance premium rates, often being significant contributors to the escalating patterns visible in insurance premiums.
Navigating through time, we identified distinct government initiatives responsible for such increases. One such pivotal policy that had broad-reaching implications on traffic laws, and correspondingly insurance premiums, was the Automated Enforcement Infrastructure.
This policy triggered an intensification of traffic regulations' monitoring, with primary focus on offences such as intoxicated driving and over-speeding. As a result of these augmentations in penalties, a trend came forward. The increased costs associated with traffic violation fines directly led to enhanced insurance premiums. This pattern mirrors a domino effect, where stringent law application results in a rise in traffic violation fines, pushing up insurance claim rates and subsequently increasing premiums.
This detailed exploration into the Automated Enforcement Infrastructure policy becomes the cornerstone of the discussion in this section, differentiating from the previous sections that evaluated more generalised legislative changes. Delving into the impacts of such specific policies furnishes us with insights into how these policies urge insurance providers to amend their premium rates.
The ripple effect of such political decisions unravels over time, mirroring in the gradual uptick of premium rates. A tracking of such increment patterns over time clearly illustrates the symbiotic relationship between regulatory changes and augmented insurance financial burdens on policyholders.
On a revisit of the presented inference, we find that governmental regulations and legislative amendments hold a pivotal role in this context. The evidence underscores the reciprocal nature of these two elements, with legislative changes often leading to increased costs of insurance, reflected in premium rate augmentations.
Impact of Increased Premiums on Drivers and Car Owners
The insurance industry has observed a consistent rise in auto premium rates, leading to a considerable financial burden for car owners and drivers.
Repercussions for Privately-Owned Vehicles
As a direct implication of this escalating trend, individuals who privately own vehicles are facing greater economic pressure. Finding a balance between their monthly budget and these swelling costs to protect their vehicles has become a challenging task for car owners.
Shift in Vehicle Acquisition Choices
Increasing insurance premiums also have a profound influence on people's vehicle acquisition decisions. Substantial premium costs are discouraging potential car-buyers, pushing them to opt for lower-priced cars or second-hand models, as the cost of insuring more expensive or new vehicles climbs.
Rollback of Non-Essential Coverages
Additionally, car owners tend to drop non-essential coverages from their insurance plans to offset the rising premium costs, resulting in compromised protection. This trend is particularly concerning as it not only increases the risk of financial liability in the event of an accident but also raises the question of comprehensive coverage necessity.
Thereby, the increasing premiums substantially affect both individuals' finances and their vehicle ownership and protection choices. A comprehensive response from the industry and regulatory bodies is essential to alleviate this burden and ensure the continual provision of robust, full-fledged auto insurance services
Impact of Premium Increases on the Insurance Industry
The insurance industry is an evolving landscape, constantly adapting to a myriad of environmental and economic changes. Significant among these changes are premium increases: a factor that directly impinges on an insurer's profitability and competition within the industry.
With profitability bound to premium revenue, insurers are driven to enact distinctive strategies to mitigate the potential negative impacts of premium increases. One such strategy is the introduction of usage-based insurance policies. This innovative business model ties an insured's premium cost directly to their usage rates. For example, with auto insurance, a policyholder who drives less encounters lower premium costs as less usage signifies decreased risk exposure. This strategy, while contributing to premium increases, equips policyholders with greater control over their premium cost, enhancing customer satisfaction and choice in a competitive market.
The dynamic insurance landscape has also spurred insurers to introduce new and diverse products and services to remain competitive. An apt illustration of such innovation is the rise of complementary services such as roadside assistance and personalised risk assessment tools. These services provide value beyond the basic insurance coverage, enhancing the customer experience and helping insurers distinguish their offerings and retain their competitive edge amidst premium hikes.
The prevalence of premium increases has likewise led to the emergence and growth of insurance comparison platforms. Platforms such as 'Utility Saving Expert' enable consumers to compare numerous insurance policies simultaneously. This advancement empowers customers to make informed decisions and select a policy that offers optimal coverage at a competitive price, thereby shaping market competition in light of premium increases.
These considerations collectively illustrate that while premium increases present challenges in terms of profitability and competition, the insurance industry exhibits adaptability. Through innovative strategies and responses, insurers continue to meet their stakeholders' needs effectively, ensuring the sector's longevity and dynamism in an ever-changing environment.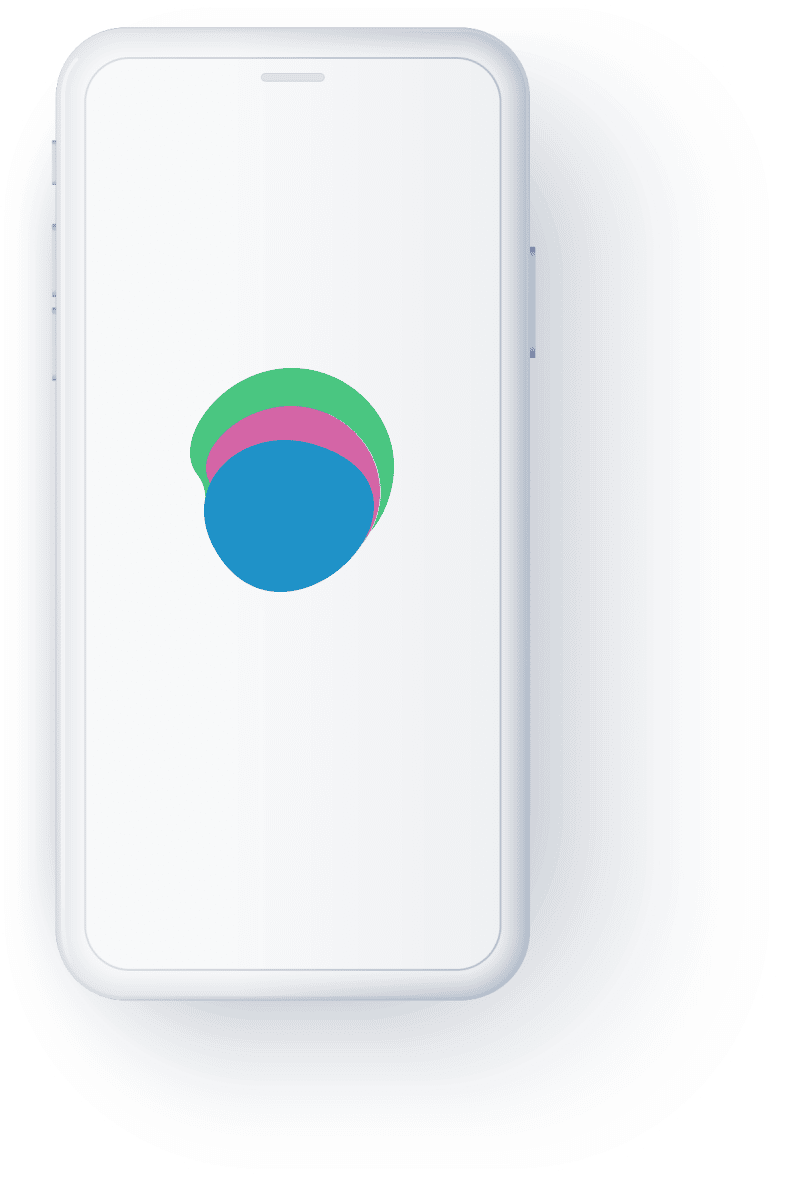 Utility Saving Expert: Your Comprehensive Insurance Comparison Tool
The process of selecting the right car insurance can often be daunting due to a saturated market filled with complex options. Mitigating the implications of this complexity, Utility Saving Expert serves as a reliable tool for comparing car insurance offerings.
Aiding in Addressing Premium Costs
Insurance premiums can vary due to a multitude of factors like location, choice of vehicle and driving record. Utility Saving Expert's comprehensive platform aids users in recognising pertinent factors affecting insurance premiums, ultimately equipping them to make an informed decision.
All-inclusive Price Comparison
Utility Saving Expert's functionality as a price comparison website provides users with a wide array of insurance options tailored to their unique circumstances. They can easily contrast various insurance providers based on their requirements, streamlining the decision-making process.
Offering a Window into Tailored Insurance Policies
Through Utility Saving Expert, users have the potential to explore bespoke insurance policies as per their specific needs and circumstances. This can significantly reduce the expenditure on redundant and irrelevant services, resulting in considerable cost efficiency.
Facilitating the Switch Between Providers
Understanding the procedures involved in switching insurance providers can often be perplexing due to various legal intricacies. Therefore, Utility Saving Expert users can utilise its comparison features to facilitate the process of changing insurance providers, making it less daunting and more manageable.
Utility Saving Expert acts as an essential tool for individuals seeking informed decision-making for their car insurance. The platform provides the means to navigate and compare different insurance options, taking a step towards making decisions that perfectly align with their financial and vehicular needs.