Manchester Car Insurance
Compare cheap car insurance quotes in Manchester
Compare deals from 100+ insurers
Find a great deal today
Buy online or by phone
Compare Now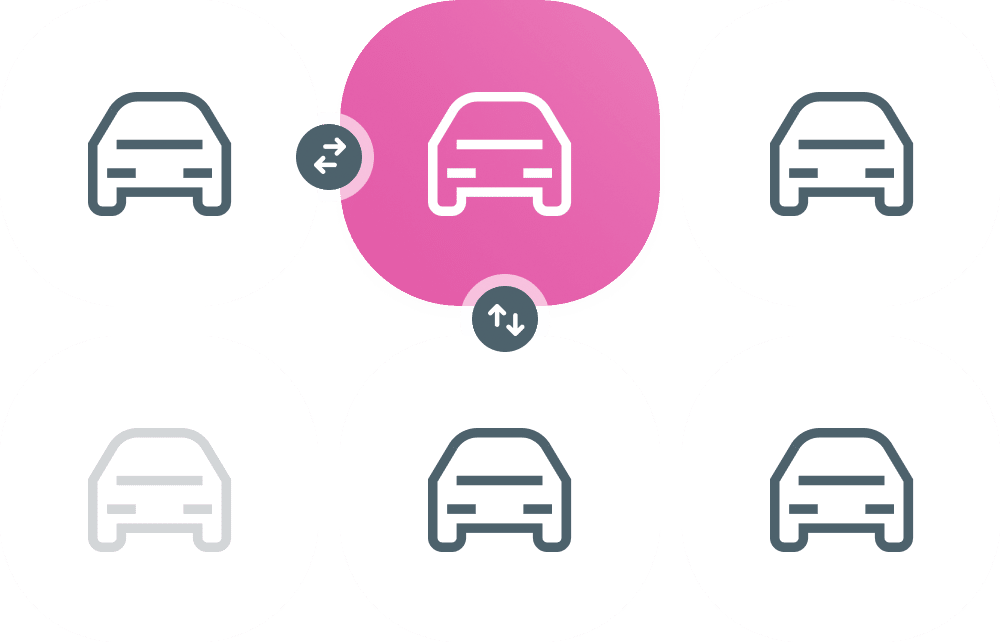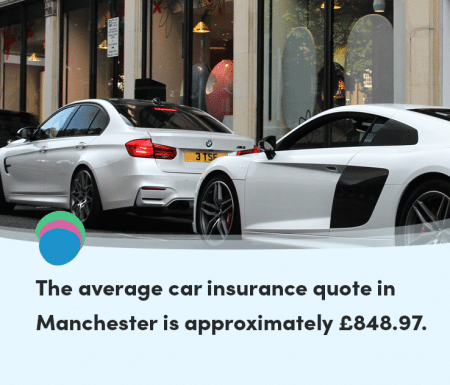 What is the average car insurance quote in Manchester?
The average car insurance quote in Manchester is approximately £848.97.
Now, let's delve into more details. The cost of car insurance can vary based on several factors, including the type of coverage, the age of the driver, and the make and model of the car. In the UK, the average cost of car insurance has been fluctuating, with some sources indicating an average of £478 a year according to the ABI for the entire UK.
However, specific to Manchester, the average price is noted to be higher than the national average, with prices around £848.97. It's essential to compare cheap car insurance quotes from different providers to ensure you're getting the best deal for your specific situation.
Why is car insurance so expensive in Manchester?
Car insurance is more expensive in Manchester primarily due to the higher vehicle crime rates.
In Greater Manchester, there are 9.0 vehicle crimes each year per 1,000 people. This vehicle crime rate influences car insurance premiums in the area because it can impact the odds that a car is the victim of theft.
Expanding on this, Manchester, like other major cities, tends to have higher traffic density, which can lead to a higher likelihood of accidents. Additionally, areas with higher populations and urban settings often see more claims, which can drive up the cost of insurance.
Other factors that might contribute include the type of cars people drive in the area, the number of uninsured drivers, and the general cost of repairs and medical treatments. It's always essential for individuals to shop around and compare quotes to ensure they're getting the best deal for their specific situation.
---
Why does where you live affect the cost of car insurance?
Where you live affects the cost of car insurance because it influences the likelihood of accidents, thefts, and claims.
Let's take a closer look at why your location affects your insurance premium:
Crime Rates: Areas with higher crime rates, especially vehicle thefts and vandalism, can lead to higher insurance premiums. Insurers assess the risk of your car being stolen or damaged due to criminal activities based on local statistics.
Traffic Density: Urban areas with dense traffic can have a higher likelihood of accidents compared to rural areas with less traffic. More vehicles on the road can increase the chance of collisions.
Accident Hotspots: Some areas might have intersections or stretches of road known for frequent accidents. Living near such hotspots can raise your insurance costs.
Weather Patterns: Locations prone to severe weather conditions, such as floods, hail, or hurricanes, can result in higher claims for weather-related damages, influencing insurance rates.
Local Repair Costs: The cost of repairs can vary by location. In areas where parts and labour are more expensive, insurance premiums might be higher.
Number of Uninsured Drivers: In areas with a higher number of uninsured drivers, insured drivers might have to file more claims, leading to higher premiums for everyone.
Economic Conditions: In areas with economic challenges, there might be a higher likelihood of claims, affecting insurance rates.
Insurance companies use all these factors and more to calculate the risk associated with insuring a driver in a particular location. By assessing these risks, they determine the appropriate premium to charge to cover potential claims.
---
How can I get cheaper car insurance in Manchester?
To get cheaper car insurance in Manchester, consider shopping around and comparing quotes from multiple providers.
Here are 10 ways to save on your car insurance in Manchester:
Compare Quotes: Always shop around and get quotes from multiple insurance providers. Prices can vary significantly between companies, so comparing can help you find the best deal.
Increase Your Excess: Voluntarily choosing a higher excess (the amount you pay in the event of a claim) can reduce your premium. However, ensure you can afford the excess if you need to make a claim.
Secure Your Vehicle: Installing security devices such as alarms, immobilisers, and tracking systems can reduce the risk of theft, potentially lowering your premium.
Limit Mileage: If you can reduce the number of miles you drive annually, you might qualify for a lower premium. Some insurers offer discounts for low-mileage drivers.
Park Safely: Parking your car in a secure location, like a garage or off-street parking, can reduce the risk of theft or damage.
No Claims Bonus: Building a no claims history can significantly reduce your premium. Many insurers offer substantial discounts for drivers who haven't made a claim in several years.
Choose Your Car Wisely: The type and model of your car can affect your insurance cost. Generally, smaller and less powerful cars are cheaper to insure.
Take Advanced Driving Courses: Some insurers offer discounts for drivers who have completed advanced driving courses, as these can improve driving skills and reduce the risk of accidents.
Limit Optional Extras: While add-ons like courtesy cars or legal cover can be beneficial, they can also increase your premium. Only choose the extras you genuinely need.
10. Check for Discounts: Some insurers offer discounts for things like buying online, being a member of certain organisations, or bundling multiple insurance policies.
Remember, while it's essential to find affordable insurance, it's equally crucial to ensure you have the right level of cover to protect yourself and your vehicle. Always read the policy details and understand what's included and what's not.
---
Useful facts and information about Manchester
General facts
Area Code: 0161
Population: As of the latest data, Manchester boasts a population of 420,000 residents.
Location: Manchester is geographically situated at a latitude of 53.47 and a longitude of -2.23.
Historical and geographical insights
Manchester, a city and metropolitan borough, is an integral part of Greater Manchester, England.
The city's roots trace back to the civilian vicus linked with the Roman fort of Mamucium.
Historically, Manchester predominantly belonged to Lancashire, with certain regions south of the River Mersey being part of Cheshire.
Geographically, Manchester is nestled in the south-central zone of North West England. It's bordered by the Cheshire Plain to its south and the Pennines to its north and east.
Population and economy
In 2008, Manchester's population was pegged at 464,200, ranking it as the seventh-most populous local authority district in England.
The city is a part of one of the UK's most expansive metropolitan areas, falling under the metropolitan county of Greater Manchester.
A 2006 poll highlighted Manchester as the top choice among British business leaders for establishing a business.
The city is home to the largest office market outside London in the UK.
Serving as a hub for businesses catering to local, regional, and international markets, Manchester is also one of Europe's premier financial centres, employing over 15,000 individuals in the banking and finance sector.
Tourism and culture
Manchester has the distinction of being the third-most frequented city in the UK by overseas visitors. It's the top destination in England outside of London.
The city played host to the 2002 Commonwealth Games and is renowned for its two Premier League football teams.
Culturally, Manchester is enriched with two symphony orchestras: the Hallé and the BBC Philharmonic.
Retail and shopping
Manchester is either the third or fourth largest retail hub in the UK in terms of sales.
The city centre's retail district is diverse, housing everything from mainstream chain stores to upscale boutiques.
Safety and crime
Based on 2005's population estimates, Manchester's crime rates are notably above the national average.
The city's swift urbanisation led to heightened crime levels in certain areas, notably Moss Side and Wythenshawe.
Surrounding Areas
Manchester is surrounded by several areas and suburbs, including Stretford, Salford, Northenden, Wythenshawe, Burnage, Chorlton-cum-Hardy, Didsbury, Fallowfield, Levenshulme, and Longsight and Withington.