Shop Insurance
Compare cheap shop insurance quotes online
Complete one short form
Quickly compare quotes
Find a great deal today
Get Quotes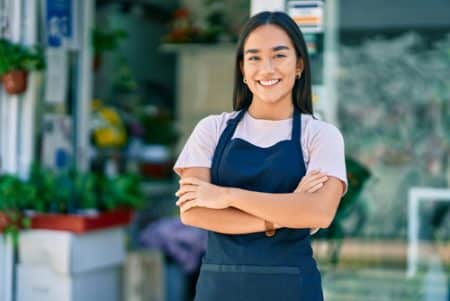 Lowering the cost of your
shop insurance
If you want to protect your business, then getting business insurance is a good starting point. For shop owners, preventing customers from helping themselves to the five-finger discount is just one of many worries they must anticipate.
The following is a comprehensive guide on everything you need to know about shop insurance.
---
What is shop insurance?
Shop insurance is business insurance tailored to protect retail stores from risks and claims that could cause legal and financial problems. More often than not, these claims come from customers who have sustained an injury on the site of your operations, gotten sick through your products, or from incidents related to staff members.
Customer-facing businesses run many risks when providing products or services to the public, and naturally, shop owners also want to protect the shop's building, contents, stock, and personnel. A shop insurance policy is specifically designed to do that.
The types of shop insurance
Due to all the different types of retail businesses, business owners often get confused about what category they fall into and whether or not they are eligible for shop insurance. To make things clearer, retail stores can include but are not limited to the following:
Grocery stores or supermarkets
Pet shops
Coffee shops
Online shops
Department Stores
Big Box or superstores
Convenience shops
Speciality shops
Warehouses
Off-price retailers
Discount shops
If your shop type isn't listed here, don't panic, as shop insurance encompasses many different types of shops. In addition to this, you may have more bespoke insurance needs, so use our comparison tool to find the right cover for your business.
Why you need shop insurance
Employers' liability insurance is the only type of insurance that UK-based businesses are legally required to have. Most retail business insurance policies will factor this in and thus include employers' liability as a standard feature. Other coverage options are optional, but just because they are, doesn't mean you shouldn't invest in them.
When running a retail store, especially one that employs multiple staff members, it's important to remember that it's not just your livelihood that you have to protect. You, therefore, have to have ample cover in place that can act as a safety net should anything go wrong.
Shops often have stock on the premises that needs to be protected in the event of damage or theft, but beyond that, you also have to factor in members of the public and the risks they present. This is why a lot of shop owners invest in public liability insurance.
Lastly, many shop owners, particularly the ones with robust business models, operate under the mistaken impression that their operations can never be interrupted. As we've seen with the COVID-19 pandemic, both standard and online retailers can have their normal reality change within a short period, and this is where the right policy can help protect a retail business.
A comprehensive retail insurance policy has more benefits than drawbacks – the only notable drawback is having to hand over your hard-earned cash. Try not to look at this that way; instead, look at insurance as an investment that can pay off when needed.
What does shop insurance cover?
Public liability insurance
Businesses are responsible for ensuring the welfare of each individual that visits their store. If a public member is injured on retail business property or as a result of a business's activities, public liability insurance can cover that retail business.
Public liability insurance can cover a wide range of aspects, but the most common things that it covers are claim settlements, legal fees, and repair or replacement costs. Public liability insurance should not be confused with public indemnity insurance which protects you against negligence claims.
Employers' liability insurance
In the UK, employers' liability insurance is a legal requirement. While fulfilling duties on or off the retail premises, an employee may fall ill or sustain a serious injury. This type of insurance, therefore, protects the business against claims and lawsuits from employees by handling legal costs and compensatory payouts, as needed.
Professional indemnity
When a professional or a professional's business provides a client with advice or services that result in a loss on the client's part, then that client may look to file a lawsuit against them. Professional indemnity insurance covers legal costs incurred when defending yourself from such a suit.
Buildings insurance
Buildings insurance can cover the cost of repairing or completely rebuilding a business following damage to the structure. This includes damage caused by events such as fire, flooding, attempted theft, and burst pipes.
Business interruption insurance
When your business operations have to halt due to uncontrollable circumstances, the loss you experience may be incredibly hard to recover from; this is where business interruption cover can be a lifesaver. With business interruption insurance, your insurer will help restore your business to the same financial state it was before the pandemic.
Business interruption insurance should always be part of your shop insurance policy.
Stock insurance
Stock cover is key for retail businesses, particularly those in the FMCG (fast-moving consumer goods) sector. If stock is damaged, stolen, or lost, stock insurance can cover the cost of replacing that stock.
Personal accident insurance
With personal accident cover, business owners and their dependents can be covered should an accidental death or injury causes a temporary disability. This type of insurance can also come with various support services to ease recovery.
Contents insurance
If your shop has fixtures, fittings, and furniture that can be lost, damaged, or stolen, then contents cover can handle the replacement or repair costs. It's also worth checking if your shop insurance policy includes employee belongings under this coverage.
How extensive is shop insurance cover?
If your shop is not a standard product retail business, then getting comprehensive cover can be a bit of a tricky enterprise. Don't worry though, as there are a lot of insurers out there, so one or more will more than likely be able to cover the entirety of your business.
Shop insurance coverage can be extensive, but how much coverage you need depends on the nature of your business and its practical and legal requirements.
Determining how much coverage you'll need can get quite complicated. Some insurers may help you, but others could end up selling you coverage you don't need. To combat this, you or a third party can conduct an assessment of your operations which can thus ease the process of seeing the key areas of your business that need protection.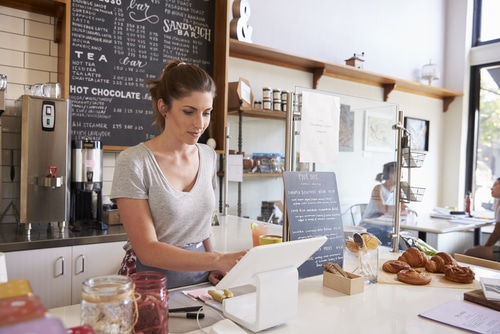 What affects the cost of shop insurance?
Shop insurance can cost anywhere between £430 to £1700 a year, or even more. Insurance companies will always conduct risk assessments to calculate your premium. What an insurer looks at during a risk assessment can vary according to several factors, but the following are some factors that are usually taken into consideration:
Your business's location
If you're in a high-risk area, you'll probably end up with a shop insurance policy that costs you more than average. This is because your shop is more likely to be vandalised or have goods stolen from it in an unsafe area. Note that this can still apply to an online business that has to keep stock in a physical location.
The type of goods you sell or services you offer
Whether you're trading perishable goods or high-value items such as fine jewellery, insurers may adjust your premium according to the exact nature of your stock.
Perishable goods are lower risk but more susceptible to losing value through controllable circumstances. In contrast, you don't have to worry about fine jewellery going bad, but you do have to worry about it being damaged in transit or stolen.
Most goods and services have some problematic aspects, and insurers often leverage those aspects to charge you more.
Machinery and equipment
Insurers consider the value of your machinery and equipment before they give you a quote. If your shop relies heavily on expensive equipment to fulfil its function, you may pay more for insurance, as replacing or repairing valuable equipment can be rather costly.
The vehicles you own
It's very rare for insurance companies to cover vehicles within the same business insurance policy, so business owners generally have to invest in separate coverage for their company vehicles. This won't increase your premium, but it will mean you are paying more for insurance overall.
The size of your workforce
A larger workforce significantly increases the possibility of things going wrong. Another factor, in this case, is the need to have employers' liability insurance, given that it is a legal requirement. This will more than likely drive up the cost of your insurance.
Your claims history
Insurance companies always look at your claims history to formulate a comprehensive risk profile. For example, if they find that you've been sued multiple times for failure to provide good service or for mistakes that you've made, an insurer may see this as a pattern which thus needs to be accounted for.
Annual income
Businesses that earn more have more to protect. This can be regarding on-site cash and the amounts stored in your business account. For this reason, insurance companies can adjust their premiums according to how much a business rakes in.
Period of cover
Most insurance is priced at an annual premium; however, monthly coverage is also an option. An insurer may charge you more or less according to which payment or coverage plan you pick. Business owners should always endeavour to pick a payment structure that suits them.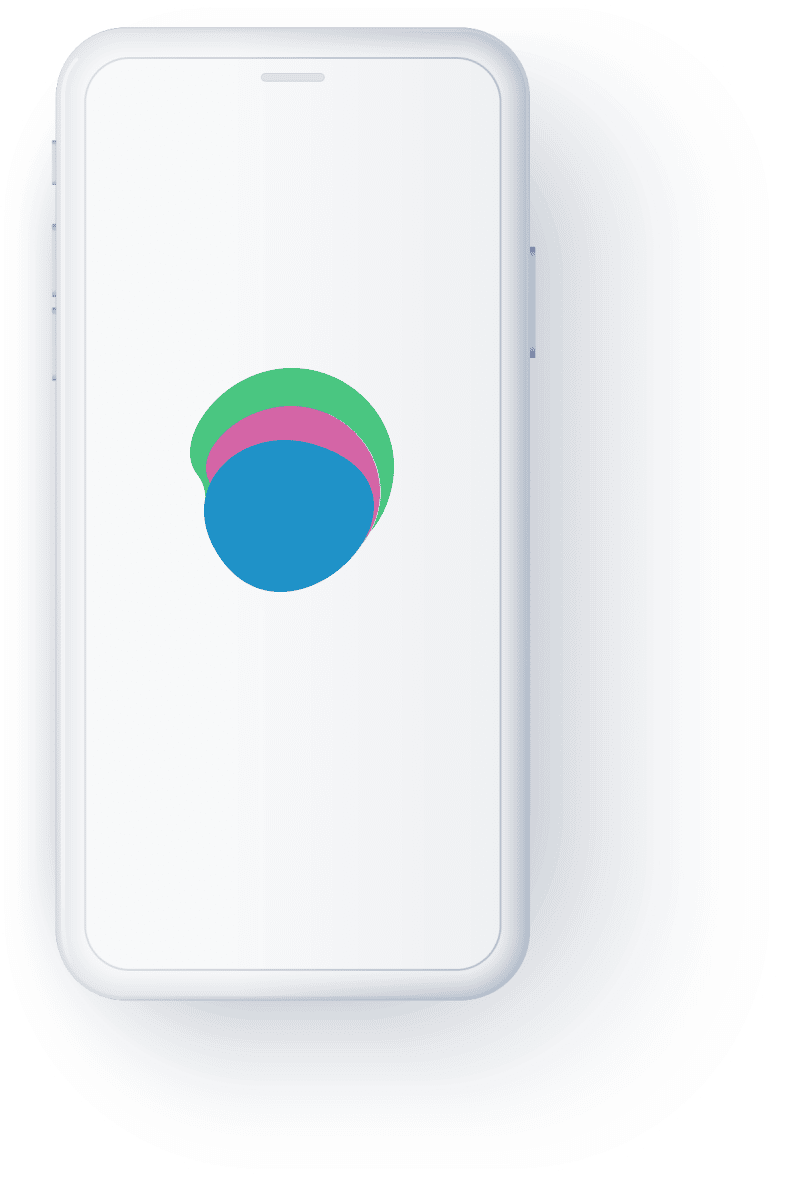 Why compare shop insurance with Utility Saving Expert?
One of the best ways to ensure the survival of your business is by investing in insurance. You'll inevitably have to face losses and threats at some point, but a befitting insurance policy can help.
If you need extra help finding shop insurance, Utility Saving Expert has exactly what you need.
Our dedicated team has developed an advanced comparison tool that allows you to compare insurance quotes from the UK's leading insurers. With this tool, you'll be able to search for policies that align with the needs of your business, so you don't have to waste countless hours on the phone with agents.
If you're ready, start using our free comparison tool to find an insurance policy made for you.
Do eCommerce stores need insurance?
It generally doesn't matter what type of business you run or how big it is; having insurance is always a good idea. Business insurance protects your business financially and legally in the event of unforeseen circumstances.
Insuring your operations lowers risk and protects your staff against what can be dire situations. Cyber insurance, in particular, is practically made for e-commerce stores as they are often the target of cybercriminals.
Insurance can be the difference between a business recovering after a hurdle or closing up shop, so don't take chances in this regard.
How can I reduce my shop insurance premiums?
Where reducing the cost of any insurance is concerned, the risk is the primary aspect that needs to be considered, as this is how insurance companies calculate your premiums. Implementing appropriate safety measures can significantly reduce your risk which can, in turn, reduce your premiums. Here are some things your business can do:
Reduce overcrowding and improve worker efficiency by optimising workflows and creating a shop map.
Installing security cameras to monitor the shop floor and record theft.
Implement a security system that considers entry points, cash storage, and layout.
Devise contingency plans to mitigate panic and ease issue resolution during emergencies, power outages, and natural disasters.
How do I know an insurer is trustworthy?
All UK insurers are legally required to be authorised and regulated by the Financial Conduct Authority. They should also have a firm reference number that you can check on the Financial Services Register. This should always be the first step in determining an insurer's legitimacy.
Although an insurer may be registered, it is still worth further investigation into their practices. Online reviews can paint a good picture of how an insurer operates, so if you spot one with a low rating, that might be a cause for concern.
Lastly, you can also consider their claims process, which should be outlined in their policy documents. Businesses often have unique situations they have to deal with and thus need a claims process that can effectively resolve their issues and foster business continuity.
What is a business owner's policy (BOP)?
A business owner's policy is a type of insurance that bundles various types of coverage into one package. Because these packages typically offer coverage at a lower rate than making separate coverage purchases, they tend to be a popular option for small businesses.
Most business owners' policies cover property damage, legal liability, and business interruption but won't cover commercial auto insurance, health insurance, disability insurance, professional services insurance, and professional liability insurance.
Additionally, BOPs are generally exclusively available to small and medium-sized businesses in lower-risk industries such as retail and manufacturing. Always clarify the extent of coverage with a prospective insurer before signing any documents.
What is the difference between public liability and product liability?
Both public and product liability insurance cover claims from third parties for injury or property damage; however, each insurance has different applications, primarily based on the nature of the situation.
Public liability insurance is effected under circumstances related to the delivery of services, whereas product liability is most applicable to products that have been manufactured, supplied, or sold.
If you're ever unsure about anything insurance-related, don't hesitate to contact our team of experts, who will gladly give you the assistance you deserve.
What is a Financial Services Registration Number?
A Financial Services Registration Number is a unique identifier assigned to UK businesses, individuals, and bodies regulated by the Financial Service Authority.