Self-Employed Courier Insurance
Compare cheap self-employed courier insurance quotes
Complete one short form
Quickly compare quotes
Find a great deal today
Compare Now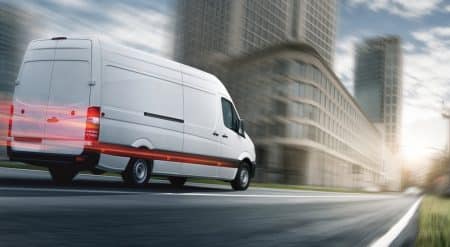 What is self-employed courier insurance?
Self-employed courier insurance, often referred to as 'hire and reward insurance', is a specialised type of insurance designed for individuals who deliver goods for a living.
It covers the unique risks faced by couriers, such as accidents, vehicle damage, and theft of goods in transit. This insurance is crucial for those transporting goods or passengers in exchange for payment, ensuring they are protected against common occupational hazards.
Unlike standard vehicle insurance, which typically covers personal use, courier insurance caters specifically to the business aspect of delivery services. This insurance is essential for legal compliance and financial protection while carrying out courier activities.
---
Why is courier insurance essential for self-employed drivers?
Courier insurance is essential for self-employed individuals because it specifically addresses the unique risks they face. These include frequent stops, varied locations, and carrying valuable or sensitive goods.
Standard vehicle insurance typically excludes these activities, leaving couriers vulnerable to financial losses from accidents or theft. Additionally, courier insurance often includes public liability cover. This protects against claims if someone is injured, or their property is damaged due to the courier's activities. It also ensures compliance with UK laws.
Using a vehicle for commercial purposes without appropriate cover can result in legal penalties. Therefore, it's not just a protective measure, but a legal necessity for couriers.
What types of cover are available to self-employed couriers?
For self-employed couriers in the UK, there are several types of insurance cover available:
Third Party Only: This is the most basic level of cover. It covers damages or injuries to other people and their property if you're at fault in an accident. However, it doesn't cover any damage to your own vehicle.
Third Party, Fire and Theft: This includes everything in Third Party Only, plus cover for your vehicle if it's stolen or damaged by fire.
Comprehensive: This is the highest level of cover. It includes all the benefits of Third Party, Fire and Theft, and also covers damages to your own vehicle in an accident, even if you're at fault.
For specific courier activities, like food delivery, tailored policies such as 'food delivery insurance' are available. These are designed to cover the unique risks associated with food transport.
Additionally, if you're working with companies like Amazon Flex, insurance policies tailored to their specific requirements are also available, ensuring you're covered for the specific nature of the work you're undertaking.
What additional cover options are available for self-employed couriers?
For self-employed couriers, several additional cover options are available to enhance their insurance protection:
Goods in Transit Cover: This insures the items you're delivering against damage or theft while in your vehicle.
Public Liability Insurance: Offers protection if someone is injured or their property is damaged because of your business activities.
Legal Expenses Cover: Provides financial assistance for legal costs in case of disputes or legal claims against your courier services.
Breakdown Cover: Ensures assistance if your vehicle breaks down, keeping your business on the move.
These options provide comprehensive protection, covering various aspects of courier work beyond basic vehicle damage. They are tailored to the unique challenges faced by couriers, ensuring peace of mind during daily operations.
How much does self-employed courier insurance cost?
Self-employed courier insurance in the UK costs, on average, between £220 and £261 per month.
This range typically covers Third Party Only (TPO) and Comprehensive policies. For Public Liability Insurance, some couriers may pay as low as £38.32 per year. Additionally, a standard courier van insurance policy often starts at around £86.33 per month.
These figures can vary based on several factors:
Driving History: A courier's driving record, including any past accidents or traffic violations, can significantly impact insurance costs. A cleaner driving history often leads to lower premiums.
Vehicle Type: The make, model, and age of the vehicle used for courier services can affect the cost. Larger or more expensive vehicles typically incur higher insurance premiums.
Cover Level: The extent of cover chosen also plays a role. Opting for comprehensive cover, which provides more extensive protection, will generally be more expensive than basic TPO cover.
Geographical Location: Operating in urban areas with higher traffic density can increase the risk of accidents, potentially leading to higher insurance costs compared to rural areas.
Courier Work Nature: The type of goods being transported, and the frequency of deliveries can influence insurance premiums. High-value goods or frequent deliveries can increase the risk, and thus the cost.
Additional Cover Options: Opting for extra coverages like Goods in Transit, Breakdown Cover, or Legal Expenses Cover will add to the overall cost.
These variables mean that the cost of self-employed courier insurance can be quite personalised. Couriers should consider these factors when seeking insurance quotes to get the most accurate pricing for their specific situation.
Does self-employed courier insurance cover the goods in transit?
Self-employed courier insurance typically does not automatically include cover for goods in transit.
This cover is usually available as an additional option. Goods in Transit insurance specifically protects the items you're delivering against loss, damage, or theft while they are in your vehicle. It's an essential add-on for couriers who transport goods, ensuring that the value of these items is protected during transit. To fully safeguard the goods you're delivering, it's advisable to opt for this extra cover.
What vehicles does self-employed courier insurance cover?
Self-employed courier insurance in the UK covers a wide range of vehicles used for courier services. This includes cars, vans, motorcycles, and bicycles. Each type of vehicle has specific insurance policies tailored to the risks and requirements of courier work.
For instance, van insurance for couriers often includes larger cargo capacities and longer travel distances. Motorcycle and bicycle courier policies, on the other hand, are designed for quicker, urban deliveries. It's important for couriers to choose the right policy that matches their vehicle type and delivery needs. This ensures adequate coverage and compliance with UK insurance regulations.
What delivery services accept self-employed couriers?
In the UK, a wide range of delivery services offer opportunities for self-employed couriers, each with its own unique focus and operational model. Well-known companies like Amazon Flex, Deliveroo, Uber Eats, and Evri (previously Hermes) are popular choices. These platforms provide flexible working arrangements, allowing couriers to choose their schedules and delivery areas.
Amazon Flex and Evri (Hermes) are notable for their parcel delivery services. They offer couriers the chance to deliver a variety of packages, catering to a broad customer base.
Deliveroo, Uber Eats, and Just Eat specialise in food delivery, connecting couriers with local restaurants to deliver meals to customers.
DPD and Yodel are renowned for their extensive parcel delivery services across the UK, handling a diverse range of delivery needs.
CitySprint focuses on same-day delivery services, ideal for urgent deliveries.
ParcelForce Worldwide extends its services to both national and international parcel delivery, offering a wider scope for courier routes.
Gophr is known for its flexible and local courier services, catering to more specific and community-based delivery needs.
These services are favoured by self-employed couriers for their ease of joining, flexibility, and the ability to work on a schedule that suits individual needs. Each service has its own set of requirements, ensuring that there's a fit for different types of delivery preferences and capabilities.
Frequently Asked Questions (FAQs)
Do self-employed couriers need a specific type of driving licence?
Self-employed couriers in the UK typically do not need a special driving licence for standard courier work using cars or small vans. A standard full UK driving licence is sufficient. However, if you plan to drive larger vehicles, you may need a licence that covers higher categories, like a Category C1 licence for vehicles weighing between 3.5 and 7.5 tonnes.
Can self-employed couriers claim expenses against their income?
Yes, self-employed couriers can claim various expenses against their income, reducing their tax liability. These expenses include vehicle running costs (like fuel, insurance, repairs), phone bills, and any equipment necessary for the job. It's important to keep detailed records of all expenses for accurate tax filings.
Is there a minimum or maximum age for becoming a self-employed courier?
While there is no maximum age limit for becoming a self-employed courier, you must be at least 17 years old to hold a valid driving licence in the UK. Insurance companies might have specific age-related policies, so it's advisable to check with them for any age-related restrictions or premium differences.