Minicab Insurance
Compare minicab insurance quotes
Complete one short form
Quickly compare quotes
Find a great deal today
Quotes from a panel of 36 trusted UK taxi insurers

Compare Now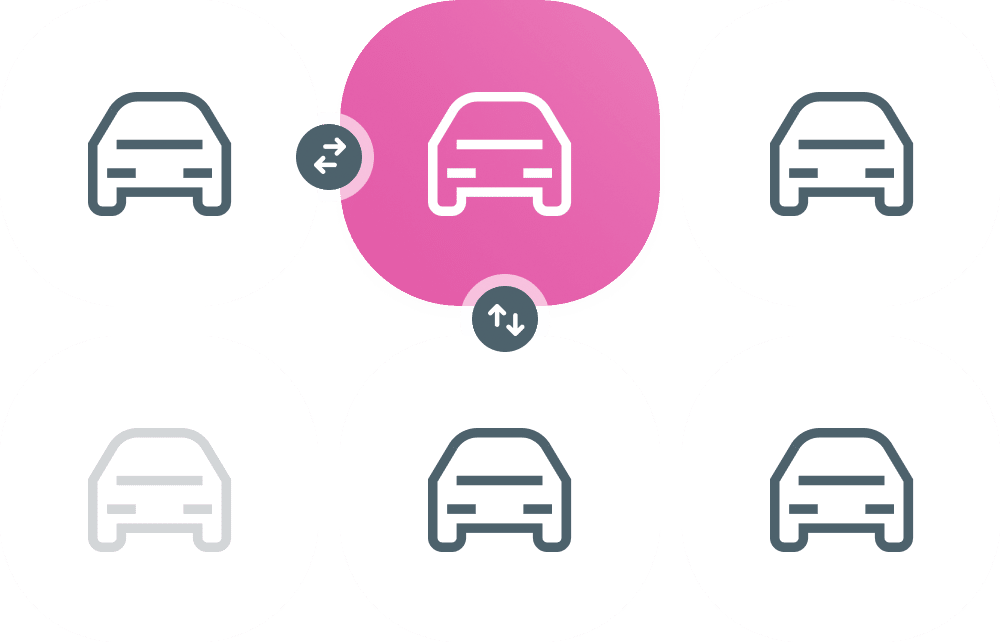 ---
Why compare minicab Insurance with Utility Saving Expert
The number of taxis and private hire vehicles reached record levels in the UK last year, approaching 300,000 in England alone.
Whilst the industry is booming, the cost of insurance is high and it's reported that it could be up to eighty per cent more expensive to insure a vehicle for taxi driving than for domestic use. This is why it's so important to make savvy choices by comparing insurance cover to secure the best deal.
The cost of insuring a minicab
The main reason for the high cost of insuring taxis and private hire vehicles is that driving for work is seen as a high-risk activity by insurers.
As a cab driver, you'll be on the road for long periods and covering many miles. It's not uncommon for taxi drivers to work through the night when darkness worsens driving conditions, and for passengers to be loud and distracting, making it even more difficult to stay focused and drive safely.
All of this paints a picture for insurance companies that tells them the likelihood of your taxi cab being involved in a road traffic accident is higher than the average car on the road.
A variety of additional factors can affect taxi insurance quotes, but you will have a degree of control over many of these. Factors include:
your driving history
how long you've held your license
your no-claims bonus
the age and type of your minicab
where you live and park at night
the area you cover for work.
Although many factors can affect the cost of insurance, you can encourage cheaper quotes for minicab insurance in a variety of ways, such as:
Choosing your car carefully
Just like with any car insurance, the type of vehicle you have will impact the price you pay for insurance. Whilst driving a high-end vehicle with a powerful motor can seem like an attractive notion, you may find more reasonable insurance quotes and cheaper running costs for moderate, yet reliable, minicabs.
Comparing policies regularly
The best thing you can do to keep your insurance costs down is comparing the market regularly and switching to a new policy when yours is up for renewal. You can compare for free using Utility Saving Expert's online comparison tool and switch to a new minicab insurance deal within a matter of minutes.
Avoiding automatic renewals
If you allow your current insurance provider to automatically renew your insurance year on year, you may be missing out on the best deals. Insurers often don't provide the most competitive quotes to existing customers, and you could find a more attractive offer with another provider. When you compare quotes, you may even decide to switch to a better deal advertised by your existing provider that you would not have had access to otherwise.
Finding off-street parking
Busy streets with traffic and pedestrians bring potential risks of car thefts or break-ins and road accidents. Minicab drivers who live in remote areas or quieter towns and villages will probably find they have cheaper quotes compared to London-based drivers. Wherever you live, you can influence the quotes you are offered by ensuring you have access to off-road parking in a safe and secure area, for example, on your private driveway.
Adjusting your payment terms
Insurance providers will offer better deals for cover paid annually rather than monthly. Whilst this means you will need to pay your entire policy upfront, it could reduce your bill by hundreds of pounds throughout the year.
Types of mini cab cover
There are three main levels of vehicle cover. These are the same whether you are insuring your car as a taxi cab, for another business purpose or for personal use:
Third-party only
Third-party, fire and theft
Comprehensive
Comprehensive insurance provides the most extensive cover, whereas third-party only insurance provides the most basic cover. There is a common perception that comprehensive is the most expensive option and third-party only is the cheapest option, but this is not always true.
What's more, if you choose a very basic level of insurance and are involved in a car accident, you may be left without a working vehicle, prohibiting you from continuing to do your job. For many, choosing a comprehensive cover provides peace of mind with a more complete offering.
Using our comparison tool will allow you to compare policies across all levels of cover to ensure you have access to the right options for you at the best possible price.
Additional cover
Public liability cover
The majority of policies won't include public liability cover, but you can often add this optional extra or take out separate cover. Public liability insurance isn't a legal requirement for minicab drivers, but it can protect you against the possibility of compensation claims being made against you, or legal costs.
Breakdown cover
Some drivers will choose to add breakdown cover to their standard minicab insurance if it isn't already included in their policy. This provides an additional layer of protection in case you experience a mechanical fault with your vehicle and ensures you won't have to pay unexpected fees for call-outs.
Cover when you're off-duty
Check whether your minicab insurance policy covers you to drive your vehicle for personal use. If this isn't included as a standard offering, you will need to take out additional cover if you wish to drive your cab as a domestic vehicle when you aren't working. Be wary that you don't invalidate your insurance by driving your vehicle when you aren't adequately covered.
Age restrictions
Local authorities and insurance providers can set age restrictions for taxi cab drivers. These usually relate to an age minimum of 21, or sometimes 25 years of age. Although some insurers provide policies for younger drivers, this could increase the price of your quotes considerably, so it's worth checking carefully before you proceed.