Tesco Car Insurance
Compare Tesco Bank car insurance
Compare Tesco car insurance quotes against a panel of up to 110 top car insurers
Quotes from a panel of 110 trusted UK car insurers

Compare Now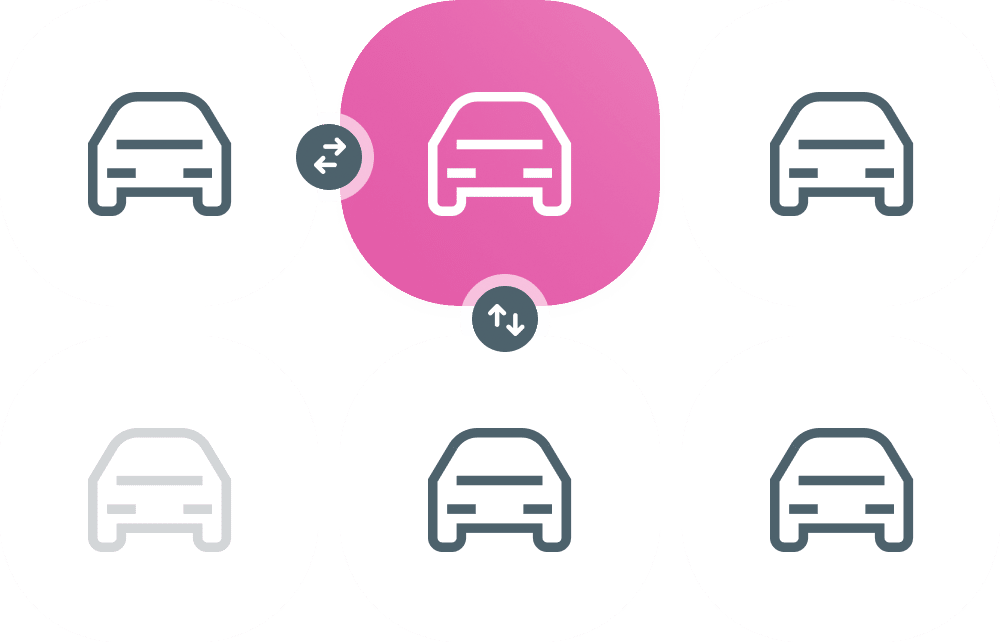 ---
Who are Tesco car insurance?
Tesco offers a good range of different types of insurance products. Similar to many other large supermarkets across the UK, Tesco is constantly expanding the range of products and services it can offer. Every little helps, even when looking for a car insurance policy.
Car insurance may not be high on your weekly shopping list, but the supermarket chain covers various types of insurances including home and travel insurance.
Tesco and RBS (Royal Bank of Scotland) began a joint venture in 1997 and formed Tesco Bank. Tesco PLC now operates its own banking service by buying out Tesco Bank. They have grown rapidly to become one of the UK's most prominent banks, estimated to have more than six million customers across the nation.
As of February 2018, their car insurance has a 5 star Defaqto rating.
Outside of groceries, Tesco Bank is one of the largest assets of the company, this is in addition to the Tesco Mobile service.
Tesco's call centres are UK based. Depending on your policy, cancellation fees will likely apply.
Types of car insurance offered by Tesco
Tesco offers car insurance quotes to those aged over 21 years old. They offer black box insurance to those aged between 17 and 25 (see below for more details). A courtesy car, medical expenses, and cover whilst overseas are just a few of the perks included in both insurance policies. If you wish to add key cover and breakdown cover, these can be included as optional extras.
Black box cover
Black box insurance will allow drivers who prioritise safe driving to reduce their insurance premium. A black box is a device that collects data, it's fitted to your car and will monitor your driving behaviour. This may be especially useful for inexperienced or young drivers.
As for windscreen cover, it is offered in its comprehensive package as standard. In the event of an unexpected chip or cracked windscreen, this can affect drivers that strive to remain calm. Excesses may apply and sunroofs are excluded. Remember to check the policy terms and conditions before purchasing.
What if I want multi-car insurance?
Tesco may not always offer customers multi-car cover compared to other insurance providers.
Please check their website for the latest information on this. A multi-car insurance policy can cover owners who have two or more cars that reside at the same address within the same policy. Also, at this moment in time, Tesco temporary car insurance may be unavailable.
Reviews
Although the supermarket is considered one of the most popular brands within the UK, their car insurance reviews can differ. Their reviews on Trustpilot can sometimes be misleading as these are not always verified purchases.
Defaqto, the independent financial research organisation has awarded Tesco Bank a 5 star rating in 2017. As of February 2018, Reevoo gave a 9/10 rating for Tesco car insurance.
As for all car insurance policies, it is important to carry out your own research and make sure the policy meets your needs before you decide to buy.
What if I wish to cancel my insurance?
Tesco will automatically renew your policy before it expires, remember to check the dates if you wish to lapse or cancel the policy. Tesco has a UK based call centre, open between 8am and 9pm on Monday to Friday and 9am to 5pm on Saturday and Sunday.
Admin fees may be incurred for a mid-term policy change, this may be double if you decide to cancel your policy after the cooling off period has ended. Any changes made to a black box car insurance policy may see you pay much more if it includes retrieving the box fitted within your car.
Compare Tesco car insurance
Utility Saving Expert compares all the leading insurance providers including Tesco car insurance. It's quick and simple to get an online quote comparison within minutes. Compare Tesco car insurance against other providers today.