How Is The Energy Crisis Impacting UK Businesses?
In October of 2021, 4.5 million UK households were experiencing fuel poverty, marking a dire point in the UK energy crisis. With this number expected to rise, questions are constantly being posed as to what has caused the crisis and which businesses are being affected.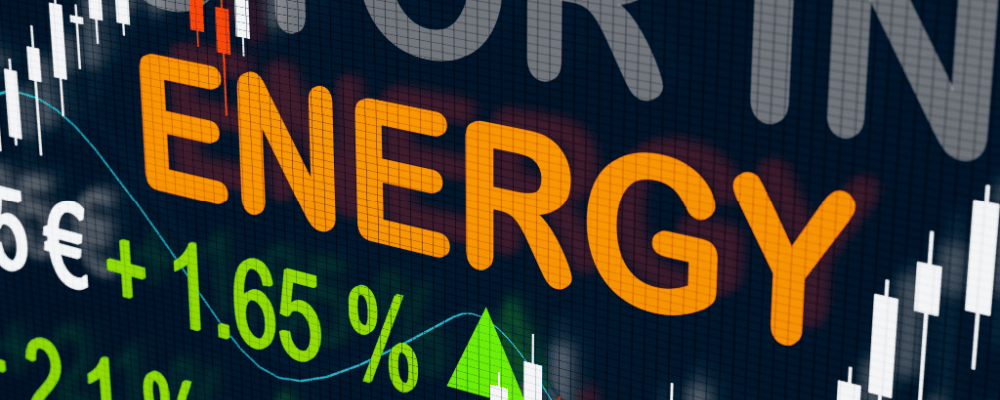 What Is The UK Energy Crisis?
Over the past two years, the wholesale price of natural gas has had a significant impact on the UK energy market, thus causing households and businesses to pay significantly more for gas and electricity.
Energy regulator, Ofgem, raised the energy price cap that limits what suppliers can charge customers for gas and electricity. In October 2021, the cap rose from £1,223 to £1,370 and increased to £1900 in February of 2022. Because the cap is reviewed every six months, another increase is expected soon.
Because of this, multiple UK energy companies have been put out of business as they have been unable to transfer the increased costs to the customers on fixed contracts or those protected by the energy price cap. The suppliers that are still in operation are now passing on the increased costs to domestic consumers.
The rising gas energy bills have put heavy industry companies, factories, and farmers in a state of chaos, with a knock-on effect on those relying on these services.
Compare Business Energy Prices, Suppliers & Rates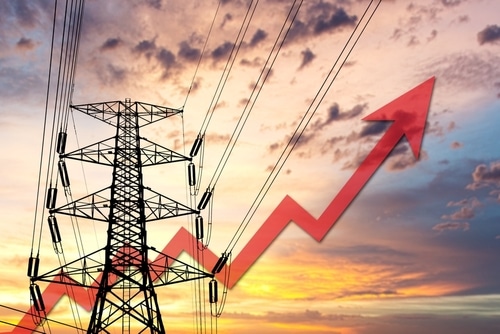 What Has Caused The UK Energy Crisis?
The rise in energy prices is the result of various internal and external factors.
Britain's reliance on imported energy
A large portion of the gas that the UK uses is imported, which significantly increases the likelihood of it being affected by fluctuations in prices. This, in conjunction with a lack of energy storage, has created a great deal of volatility within the UK's energy market. This is largely seen as one of the primary causes of the energy crisis.
Since then, there has been an ongoing struggle to restore gas supply levels to normal. This struggle has not been helped by the increased demands for gas as many countries look to bounce back from the COVID-19 pandemic.
Climate change
In early 2021, a cold snap in Europe, which some attribute to global climate change, caused unreasonably cold weather conditions throughout a portion of the continent. The change in weather conditions then caused European gas storage levels to dip below the pre-pandemic averages which, in turn, created a supply crunch and subsequent increase in gas prices.
China's COVID Recovery
China's stake in the global energy market is a large driving factor in terms of energy prices. An increase in efforts to bolster their recovery from the COVID-19 pandemic has also resulted in China having increased gas demands. The increased gas demands mean that fewer shipments are making their way to Europe from countries such as Qatar.
Russia
The wholesale price of gas reached a record high in Britain following Russia's invasion of Ukraine. Around 4% of Brittain's gas comes from Russia but decreases in overall Russian supply to Europe have caused a rising global demand which, in turn, is driving prices upwards.
Ageing power plants
Most of the UK's energy is generated by burning fossil fuels in gas power plants. Because a lot of these plants are relatively old, they have been forced to undergo maintenance. This has caused unplanned outages and further pressure on the UK electricity system.
How The Energy Crisis Is Affecting UK Businesses
Like most households, businesses are finding themselves having to pay significantly more on their energy bills.
Because of the operational demands that they are forced to meet, business energy bills are already much higher than an average household. To add to this, both big and small businesses are less protected than domestic customers as they are not entitled to the benefits of the energy price cap.
Despite this, some businesses won't be affected by rising energy bills just yet as they typically have business energy contracts which, depending on their length, could even outlast the crisis. Those that need to renew their contracts or are on variable tariffs aren't as lucky.
Like what you're reading? Get more in our monthly newsletter!
Get the latest news and articles straight to your inbox from Utility Saving Expert
What the UK Government Is Doing?
In response to the UK's energy crisis, Rishi Sunak announced a £15 billion support package in May 2021 that would see each household receive a £400 subsidy to relieve the financial pressure of the energy prices rising. Despite this, some are still bearing the brunt of the rising costs; this is where the energy security strategy comes into play.
The energy security strategy is essentially a series of plans to transition to renewable energy sources and improve the UK's energy independence and long-term security. This investment has also been said to have a lot of potential economic benefits such as the creation of new jobs and the development of new markets.
What Businesses Can Do To Reduce Energy Costs
Invest in a Smart Meter
A smart meter is a device that you can install to automatically monitor gas and electricity consumption. They are typically connected to a display that can actively show you how much electricity you are using and what it is costing you. It can also automatically send an energy supplier your meter readings.
Some energy suppliers will offer special discounts and cheaper tariffs to those that use a smart meter.
It's also important to note that having a smart meter doesn't automatically mean that your business will save money. Its effectiveness is solely dependent on how well you use its readings to adjust your energy practices.
Assess Your Energy Bills
Upon receipt, it is important that you conduct extensive analyses of your energy bills to ensure the accuracy of the information. The price increase will mean that your bill will be higher than usual, however, it is important to ensure that you have been billed correctly.
What a lot of small businesses don't know is that they can't be billed for energy that their supplier did not initially bill them for. This is also where having a smart meter comes in handy.
Find Ways To Be More Energy Efficient
Whether you're a small or a large business, finding ways to improve your energy efficiency is key to reducing your energy costs and increasing your profit margins.
Most of the tips you hear about saving energy around your house can be applied to your business. Also, implementing energy-saving technology may mean your business is entitled to claim capital allowances.
Always start by following the general rule of switching off items that are not in use. Another option would be calling upon our UK-based business energy experts for further advice on making your business more energy efficient.
Switch Suppliers
The rising prices mean that a lot of energy companies will be devising new plans geared toward retaining existing customers and attracting new ones. Your business could capitalise upon this period by seeing if another supplier can offer you a better deal.
To make this easier, you can make use of our tool to compare suppliers.
See if you Qualify for Tax Breaks
If you do a little bit of research you may discover that your business is eligible for government-sanctioned tax concessions or advantages. These more than likely won't cut your business energy bills in half but they can alleviate some of the pressure that the energy crisis is causing.
Should I Switch to a Smart Meter?
If you're unsure of whether to make the switch to a smart meter then you simply have to assess the pros and cons.
The greatest benefit is that you will get accurate meter readings which you can then easily cross-reference with your energy bills. Additionally, smart meters can encourage better energy usage habits, aid the reduction of your carbon footprint, and make switching from one energy supplier to another much easier.
On the other hand, first and second-generation meters use mobile network signals to send data, so your ability to monitor your consumption may be subjected to the signal in your area. Furthermore, you may experience compatibility issues if you switch between suppliers.
Should I Go With Fixed Or Variable Energy?
Both fixed and variable energy tariffs have their benefits, so there is no right or wrong answer in this case.
The price of fixed rates primarily depends on the state of the energy market. This arrangement is seen as less attractive when there are increases in wholesale prices because suppliers have to charge more.
Variable tariffs may be cheap initially but this might not be the case in the future. Ultimately, the type of energy plan you choose depends on your own price forecasts and how willing you are to wager. Be sure to check out our online resources to see how you can get a deal that suits you or your business's needs.
How Long Will The UK Energy Crisis Last?
Placing an exact timeframe on how long the energy prices will continue to rise is very difficult. For one, the length of the crisis could largely depend on how long the UK government will take to implement the proposed countermeasures.
The plan to transition from gas to renewable energy sources is long-term and thus can't provide immediate relief.
According to analysts, the energy cap is expected to rise to and remain above £3000 until 2024.