Black Cab Insurance
Compare black cab insurance quotes
Compare cheap black cab insurance quotes from top UK insurers
Complete one short form
 Quickly compare quotes
 Find a great deal today
Quotes from a panel of 36 trusted UK taxi insurers

Compare Now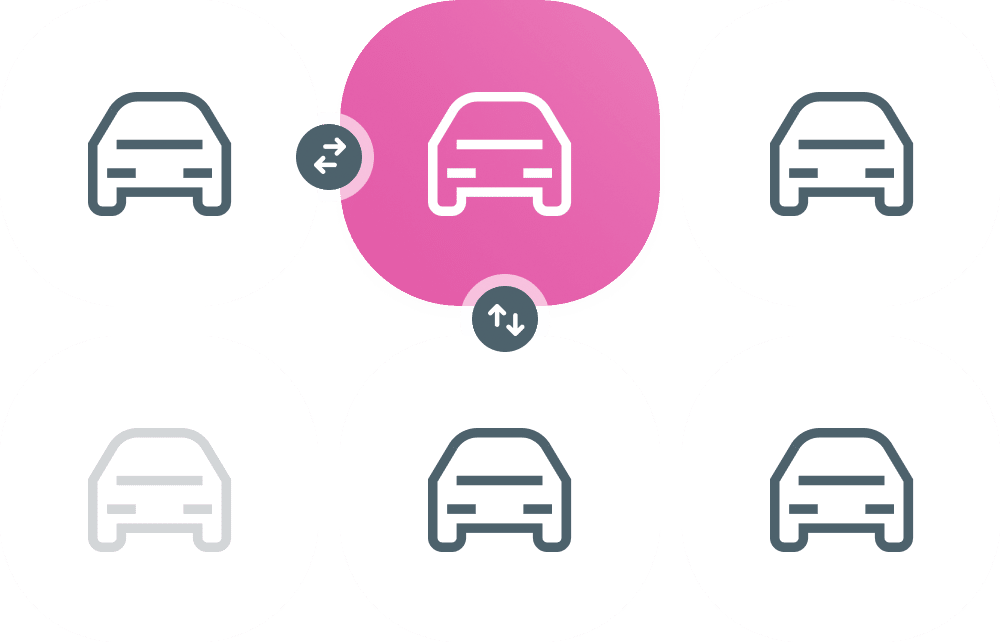 ---
Why compare cheap black cab insurance with Utility Saving Expert
London's black taxi cabs are recognisable worldwide and have become one of the many sights that draw visitors from around the globe.
Transporting London's population of almost 9 million, plus more than 20 million tourists per year, are more than 22,000 licensed taxi cabs and nearly 50,000 personal hire vehicles. The people operating those vehicles need special insurance to cover them for their services behind the wheel, which is sometimes called PCO insurance.
The cost of black cab insurance
With a history spanning back to 1897, London black cabs carry passengers across the UK's busiest city, which is heavily built-up and with a great deal of traffic. Generally, these factors raise the price of insurance premiums, which means taking out London taxi insurance can be expensive.
To get the lowest possible price for black cab insurance, you can use an online comparison site like Utility Saving Expert to source the best deals each time your insurance is up for renewal.
The price you pay for insurance will be affected by many factors, which is why insurance providers usually want to know the following details:
information about you
information about your vehicle
your driving history and claims history.
Although the black cab has become London's moving landmark, many other cities around the UK are also home to their own black cabs. You might find that driving cabs in metropolitan areas outside of London like Glasgow, Leeds, Birmingham, Bristol or Cardiff, are cheaper for insurance. Whilst these are lively cities, they aren't quite as busy as the UK's capital.
Whether you are looking for insurance to cover you in London or elsewhere in the UK, it's wise to shop around to find coverage that offers the best value for money.
How to find cheaper black cab insurance
Opting for annual insurance payments
Most insurance policies will be offered on a monthly or annual basis. Some are even offered weekly. You'll almost always find that you can make savings by purchasing policies with annual payments. Although monthly payments are more practical for some, if you can manage to pay one year's worth of insurance up-front, you could end up saving hundreds of pounds in the longer term.
Installing a black box tracking device
An excellent way to cut your insurance premiums is to install a tracking device in your black cab. Using a black box allows your insurance provider to monitor your driving habits and enables you to show them that you are a safe driver who is unlikely to be involved in a road accident or make a claim. This is a technique used by many younger or less experienced drivers and it could be useful if you're new to driving a London black cab, or simply to reduce your bill.
Securely parking your black cab when off duty
If you can park your vehicle in a safe area, preferably not on busy London streets, you're likely to be offered cheaper quotes. Statistically, you are less likely to have your cab targetted by criminals if it is parked securely, such as on your driveway or in a private garage. If you live in a quieter suburb on the outskirts of London, you're likely to see even further reductions in rates, compared with if you were based in the centre.
Comparing quotes from a wide range of insurers
Above all else, getting quotes from a variety of insurance providers and comparing your options before you settle on your new policy is the best way to reduce the cost of London taxi insurance. Use Utility Saving Expert's free online tool to find quotes tailored to suit your needs within a matter of minutes.
Types of cover
Just like with standard car insurance, you can get the following types of cover for black cab taxi insurance:
Third-party only policies
Third-party, fire and theft policies
Fully comprehensive policies
Third-party only policies are sometimes the cheapest, but that's not a guarantee. It's the most basic level of cover, providing the minimum level required by UK law.
Fully comprehensive policies, often referred to as "fully comp," provide the highest level of insurance cover. Sometimes there is a premium cost to reflect this but it may still provide the best value for money.
Black cab insurance or private hire insurance
Make sure you take out the correct kind of insurance for your taxi cab.
Black cabs are metered taxicabs that can be hailed by passengers on the street. For these, you need to take out public hire taxi insurance.
In contrast, private hire vehicles like minicabs must be pre-booked. These vehicles need  taxi private hire insurance.
If you take out the wrong type of insurance, you won't be covered in the event of a road accident. This could have problematic implications for your line of work because you risk being left without a vehicle or even without a license in the worst-case scenario. It's better to make sure you have the correct policy in place, for peace of mind whilst you work.
Licensing age
Both age and driving experience can impact the price you pay for insurance, no matter what type of car insurance you're getting. However, there are some further age restrictions for carrying a London taxi license. The Public Carriage Office has set a minimum age requirement at 21 years old. Some insurance providers set their further registrations, which means you may not find black cab insurance for under 25s.
Public liability insurance
Some cabbies in London take out additional public liability insurance to cover them in the unlikely event that a passenger claims against them. For example, if they suffered an injury or had their belongings damaged. This is not a legal requirement, so it's a personal choice whether you take out this extra layer of cover, which can usually be added top of your black cab policy.