Public Hire Insurance
Compare public hire taxi insurance
Complete one short form
 Quickly compare quotes
 Find a great deal today

Compare Now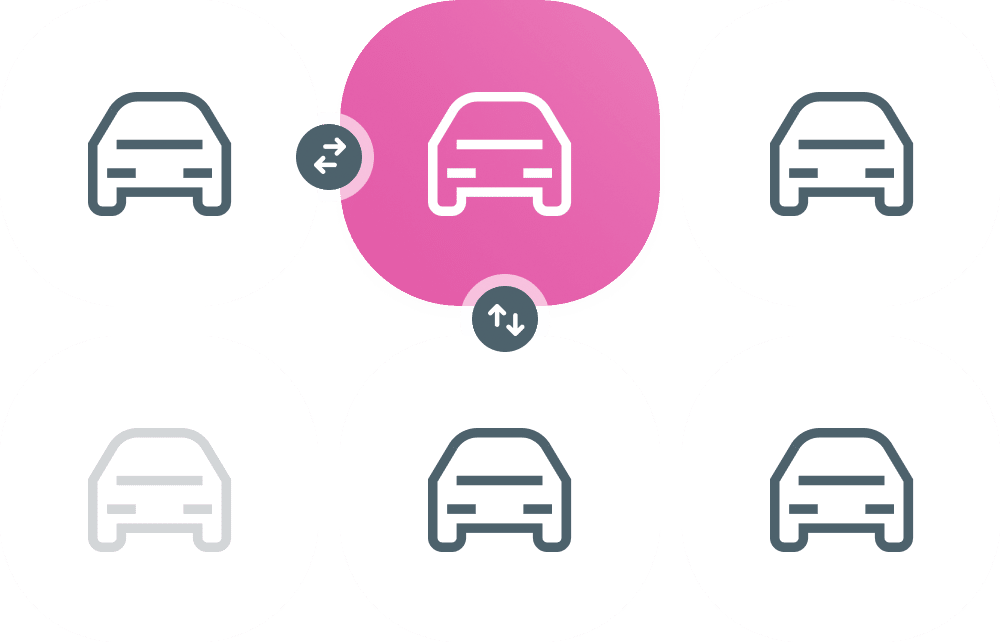 ---
Why compare cheap Public Hire Insurance with Utility Saving Expert
Taxis licensed for use as hackney carriages, which can pick up passengers in taxi ranks or be hailed down by pedestrians in need of a ride, are classed as public hire vehicles. These can also be pre-booked, but should not be confused with private hire vehicles, which can only deliver their taxi service to customers who have booked in advance.
Public hire taxi insurance is for licensed taxis, like hackney carriages and black cabs, that can be pre-booked, hailed down or wait at taxi ranks.
Private hire insurance is for minicabs or personal vehicles that can only be pre-booked, such as through ride-hailing apps like Uber.
If you drive a black cab, it most likely operates as a public hire vehicle. To transport passengers in your taxicab, you need to take out need a specific type of policy called public hire taxi insurance which is often referred to as black cab insurance.
From the perspective of an insurance underwriter, there are different risks involved for private hire and public hire vehicles. In the centre of busy, built-up cities and large towns, where the chances of being involved in a road traffic accident are highest, you'll usually find lots of vehicles like black cabs. This leads insurers to assume you are at higher risk of making a claim if you drive a public hire vehicle, and therefore, the cost of insurance is often quite high.
If the taxi service you provide involves picking up passengers at taxi ranks or allowing them to flag down your cab, you are legally required to take out a public hire policy to cover you.
To make sure you have access to the lowest possible rates for your taxi insurance policy, compare quotes using Utility Saving Expert's online comparison tool.
How much public hire insurance costs
When insurance providers calculate your quotes and premiums, many factors are at play.
These include details of your driving history:
Your driving experience
Your claims history
How long you've held your taxi license
Whether you have a clean driving license
Information about you:
Your age
The area where you live
Where you park your cab whilst off-duty
Details about your car and work:
The type of taxicab you drive
How old your vehicle is
The area you'll be covering as a taxi driver
With so many elements influencing the quotes you'll be offered, it's very difficult to judge what kind of price your insurance cover will be.
As a general rule, getting insured to drive a taxi will be more expensive than getting standard car insurance for personal use. On top of this, public hire taxi insurance often costs more than private hire insurance.
Some insurance firms who specialise in public hire insurance may provide better rates, and there are other ways to reduce your premiums too.
How to find cheaper insurance quotes
Compare quotes online
Use an online comparison tool to rapidly access information about a wide range of insurance providers and policies. It's unlikely that rolling over your existing contract will be the cheapest option for your insurance. Comparing policies enables you to choose a deal that offers the best value for money within minutes, so you can make the right choice when your insurance is up for renewal.
Regularly service your vehicle
If you drive your black cab full time, it does not just represent your mode of transport, but also your livelihood. Taking care of your vehicle by servicing it regularly reduces the chance that you will encounter a mechanical fault or be caught short with unexpected breakdowns, which some public hire insurance policies don't cover as part of their standard offering. You can take out breakdown cover as an optional extra, in addition to making sure you keep up with vehicle servicing appointments as much as required.
Install a black box tracker
You can take our specialist telematics insurance, or black box insurance, with a tracking device installed in your cab. This permits your chosen insurance firm to monitor your driving, giving you the opportunity to show them you are a safe and responsible driver by being completely transparent about your driving habits. Although this is not a common choice with taxi drivers, it can reportedly reduce premiums by one fifth. If you choose to move forward with a black box, make sure you drive sensibly and strictly adhere to all speed limits and rules of the road.
Park in a secure area
The locations of where you live, where you park and where you drive for work are all taken into consideration by insurers and will influence the quotes you are offered. Congestion levels, crimes rates and road accident statistics are all important factors because they increase the likelihood of you making a claim on your insurance, which your provider wants to avoid. By parking your vehicle in a safe and secure area whilst you are not driving, you could significantly reduce your premium. Ideally, choose somewhere off-road and preferably private, like a driveway or garage.
Restrictions, exclusions and considerations for cab drivers
Driving age
Although the legal driving age is 17 in the UK, there are additional restrictions for taxi drivers. To apply for a Public Carriage Office (PCO) licence, you must be 21 years or older and have a full DVLA driving licence that's at least three years old. Furthermore, most insurance firm won't provide cover for taxi drivers until they are over 25. Whilst some specialist insurers do offer policies for cab drivers under this age, these could be prohibitively expensive.
Wheelchair accessibility
Public hire vehicles should be accessible and some local authorities will implement strict rules to ensure public hire drivers do not operate vehicles that aren't. Black cab drivers cannot refuse passengers in wheelchairs or with assistance dogs, or add any extra charges for this. Most black cabs will also have aids for travellers with disabilities, like ramps. If your cab is inaccessible, you may be unable to have your license issued unless you modify your car to make it wheelchair accessible.
Public liability
Although it is not a legal requirement, many taxi drivers take out public liability insurance. This covers them for scenarios such as damage to a passenger's property, or injury to a passenger whilst you are driving them. Public liability policies ensure you are covered if there is a claim made against you, or if you need to pay for legal expenses. This type of cover usually isn't included in public hire insurance policies, unless it's chosen as an optional extra. You can also take out separate public liability insurance on top of other insurance policies.
Common exclusions
You should always read through the terms and conditions of any insurance policy you are thinking of taking out. Many public hire insurance policies have exclusions that you need to consider. Usually, you won't be covered if:
you work outside of the region covered by your policy
your vehicle is driven by an unauthorised driver
your vehicle is driven by someone under 25
there is an accident or incident whilst you are driving unsafely, for example under the influence of drugs or alcohol
your vehicle has been stolen after you left the keys inside.