What should you do if you lose your driving licence?
If you lose your driving licence, contact the DVLA to apply for a replacement, if it has been stolen report it to the Police immediately.
Losing a driving licence can be distressing, but it's essential to act promptly. If there's a suspicion of theft, reporting to the police helps prevent potential misuse and identity fraud. The Driver and Vehicle Licensing Agency (DVLA) is the primary point of contact for residents of England, Scotland, or Wales who need to replace their licence.
You can apply online, by post, or over the phone. There's a fee of £20 for the replacement, whether it's a full or provisional licence. While waiting for the new licence, you're still permitted to drive, provided you haven't been disqualified and have initiated the replacement process. If you find your old licence after applying for a new one, ensure you return the old one to the DVLA as it becomes invalid.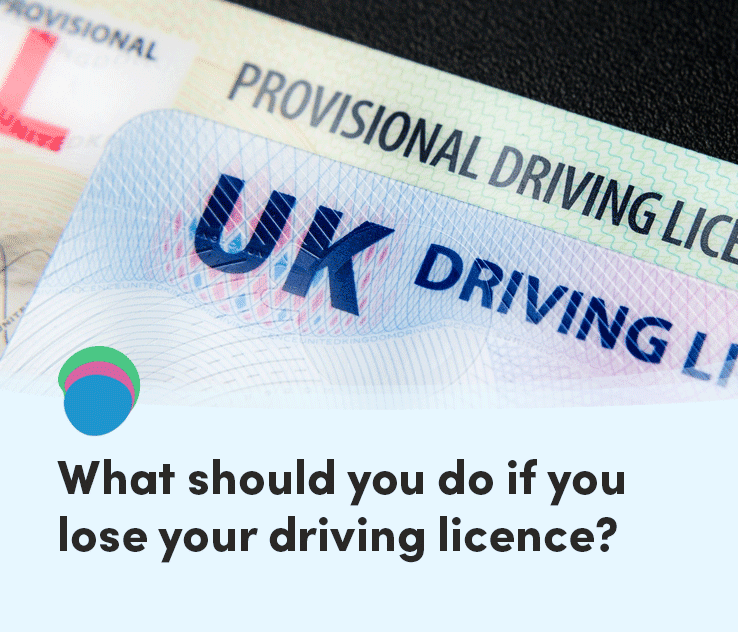 How to apply for a replacement driving licence
To apply for a replacement driving licence, you can do so online through the DVLA website, by post using form D1, or by phone if certain conditions are met.
Online Application
It's the fastest method, with the replacement licence typically arriving within a week.
Requirements
Payment: Must be able to pay using a credit or debit card.
Residency: You should be a resident of Great Britain.
Address History: Need to provide addresses where you've lived for the past three years.
Alternative ID: An additional form of identification, such as a passport, is required.
Driving Status: You shouldn't be disqualified from driving.
Postal Application
Form Collection: Secure a D1 form from your local post office. If it's unavailable, you can order one online.
Submission: Once completed, mail your application along with the payment, preferably by cheque.
Phone Application
Conditions: This method is viable if your licence isn't damaged, none of your details have changed, and it's valid for at least another 56 days.
Contact: Call the DVLA on 0300 790 6801 to initiate the process.
It's crucial to ensure all provided information is accurate to prevent any delays or complications in obtaining your replacement licence.
---
How much does a new driving licence cost?
A replacement driving licence costs £20.
When you need to replace a lost, stolen, defaced, or destroyed driving licence, the standard fee is £20. This fee is consistent regardless of whether you're replacing a full or provisional licence. It's important to note that this cost is specifically for replacements. Other driving licence-related services, such as renewals or initial applications, might have different fees.
For the most accurate and up-to-date information on driving licence fees, it's always best to refer to the official GOV.UK website.
---
Can I still drive while I await my new driving licence?
Yes, you can still drive while awaiting your new licence, provided you meet certain conditions.
Conditions for Driving
You haven't been disqualified from driving.
You've already applied for the replacement licence.
Finding Your Old Licence
If you happen to locate your old licence after having applied for a new one, it's essential to return the old one to the DVLA immediately. This is because the old licence becomes invalid once a replacement request is made.
Always ensure you're adhering to the legal requirements and conditions when driving without a physical licence. It's a good practice to keep any related documentation handy, such as proof of the replacement application, in case you're asked for it.
---
What happens if I lose my provisional licence?
If you lose your provisional licence, you should apply for a replacement through the DVLA.
Online Application
The most efficient method to replace a lost provisional licence is online via the DVLA website. Typically, the replacement licence will arrive within a week. Ensure you meet the requirements for online application, such as being able to pay by credit or debit card, providing addresses for the past three years, and having an alternate form of ID like a passport.
By Post
If you can't apply online, you can obtain a D1 form from your local Post Office. If the form isn't readily available, you might need to order one online. Once completed, send the form with the necessary payment.
By Phone
In certain situations, you can call the DVLA at 0300 790 6801 to request a replacement.
Driving Test Implications
If you've lost your provisional licence close to your driving test date and the new licence might arrive after the test date, you'll need to reschedule your test. It's crucial to have a physical licence on the day of the test.
Reporting to the Police
If you suspect your provisional licence was stolen, it's advisable to report it to the police to prevent potential misuse.
Always act promptly when you realize your provisional licence is missing. Having a physical licence is essential for various driving-related activities, including taking the practical driving test.
---
How can I keep my driving licence safe?
The best way to ensure the safety of your driving licence is to store it securely when not in use.
At Home Storage
The DVLA recommends keeping your driving licence at home, as it's the safest place. When not travelling or when it's not required, avoid carrying it with you to reduce the risk of loss or theft.
Carry Responsibly
If you choose to carry your driving licence, place it in a secure compartment like a wallet or purse. This ensures you always know its location and can easily access it when needed. Avoid leaving it in visible areas of your vehicle, such as the dashboard, as this can attract thieves.
Digital Backups
Consider taking a digital photo or scan of your licence and storing it securely in cloud storage or on a personal device. While this won't replace the need for a physical licence in many situations, it can be useful for reference or in emergencies.
Protective Covers
Use protective covers or sleeves specifically designed for ID cards and licences. These can protect the licence from wear and tear, water damage, and make it less susceptible to being bent or broken.
Regular Checks
Periodically check the location where you store your licence to ensure it's still there and hasn't been misplaced. Regular checks can help you detect a missing licence sooner, allowing you to take prompt action.
Remember, your driving licence contains personal details that could be used for identity theft or fraud. It's essential to treat it with the same care and caution you would with other sensitive documents.
---
Will losing my driving licence impact my car insurance?
No, replacing your lost driving licence does not directly impact your car insurance premium.
While the act of losing and subsequently replacing your driving licence doesn't directly affect your car insurance premium, there are related factors that might influence your insurance:
Honesty with Insurers: Always inform your insurance provider about any changes related to your driving record. While the loss of a licence isn't a change in your driving history, any associated events (like traffic violations leading to the loss) should be reported.
Penalty Points: If you've accumulated penalty points on your licence due to driving offences, this can potentially increase your insurance premium. Insurers view drivers with penalty points as higher risk, which can lead to higher premiums.
Driving Bans: If you've faced a driving ban, it can significantly impact your car insurance. Fewer insurers might be willing to cover you, and those that do may charge higher premiums.
Reapplication after Revocation: If your licence was revoked due to accumulating too many penalty points, especially within the first two years of driving, your insurance might be affected. After re-obtaining your licence, you might face higher premiums as insurers could view you as a higher risk.
It's essential to maintain open communication with your insurance provider and ensure you're covered adequately. If you're concerned about rising premiums, consider shopping around or consulting with insurance experts to find the cheapest car insurance deal.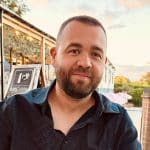 Chris Richards
Chris is a personal finance specialist who founded Council Tax Advisors in 2012, assisting over 250,000 people with their Council Tax debt. Observing that many clients overpaid on utilities, he launched Utility Saving Expert in 2014, an energy price comparison site. In 2016, the platform expanded its services to include consumer and business insurance comparisons. Utility Saving Expert stands out with its commitment to social responsibility, donating 10% of net profits to fuel poverty charities, underscoring its dedication to both client value and community support.