Telematics Insurance
Compare telematics car insurance quotes
Compare deals from 100+ insurers
Find a great deal today
Buy online or by phone
Compare Now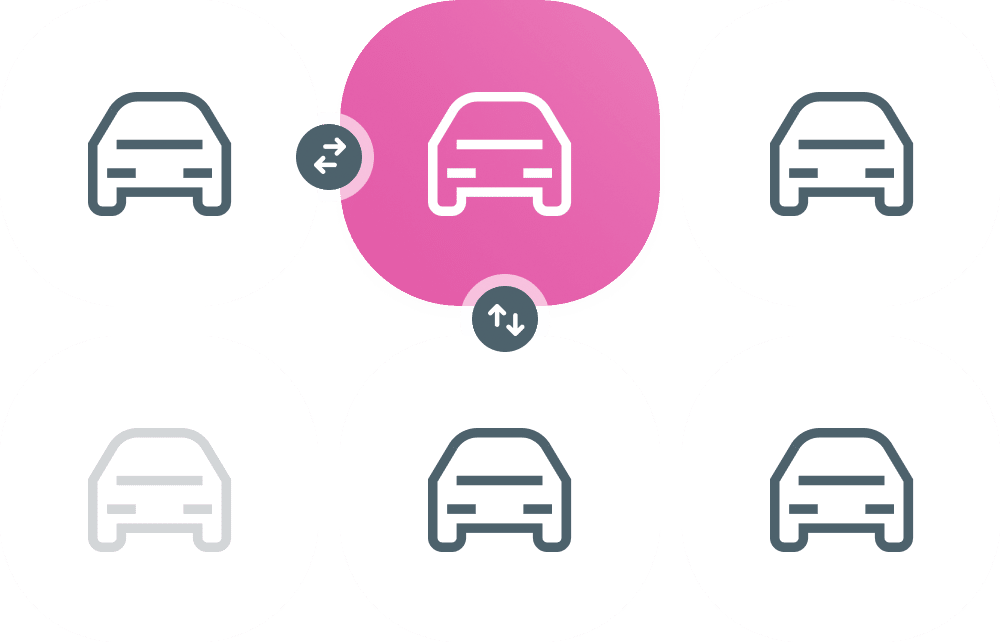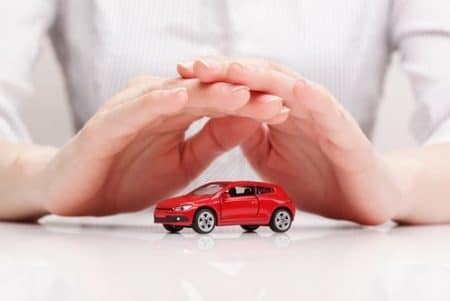 Low cost
telematics

car insurance

Insurance premiums for young and inexperienced drivers are some of the most expensive as insurance providers consider them to be at a higher risk of having accidents and of making claims.

Telematics insurance policies are one of the best options for young drivers to improve their driving skills and to lower the costs of their insurance.

At Utility Saving Expert, we've put together this detailed guide to help you find the best and most affordable telematics car insurance available.
---
What Is Telematics Car Insurance?
Telematics insurance, or black box insurance, is a type of policy where the driver allows their insurance company to install a telematics device into their car so that their driving habits can be monitored and the costs of their insurance adjusted accordingly.
The most common device that insurance providers use is a telematics box. Still, there are also policies that use different devices, such as plug-in devices that slot into the car's cigarette lighter and telematics mobile phone apps.
Whichever device is used will work in the same way and send driving data to the insurance company to calculate a driving score. The driving score is used to assess if you're a safe driver; if so, your car insurance premium should be reduced.
Generally, the driving score will range from between 0 to 100, and a high score will lead to cheaper car insurance. Most insurance providers will also allow you to keep track of your own score and will give you feedback so that you can adjust your driving style and keep your score as high as possible.
How The Black Box Device Works
If you choose the most popular type of telematics insurance, then your insurance provider will install a black box into your car, and this process usually takes about an hour. Depending on what type of car you have, the black box will either be installed under the bonnet or beneath the dashboard.
Your insurance provider will usually pay for the black box to be installed, so you shouldn't have to worry about any extra costs for installation.
Wherever the black box is fitted, it will tend to be out of sight as it makes it less likely to be stolen and will also discourage anyone from tampering with it, which could affect its efficiency.
The black box uses GPS technology to monitor your driving which also means it can act as a tracking device if your car is stolen.
What Type Of Black Box Data Is Sent To My Insurance Provider?
The black box sends data about your driving habits to your insurance company which they then use to give you a driving score. This is mainly based on how well you keep to speed limits, your acceleration, what times you usually drive and your braking.
The data that your insurer collects will also be used to give you advice on how to be a safer and better driver, and they will give you information on things like:
Your cornering
Your mileage
The number of journeys you make
Your maximum speed
Your average speed
Your average journey time
The type of roads you drive on
Types Of Telematics Car Insurance
Social
If you choose social cover when taking out a black box car insurance policy, you'll be covered for all types of driving that aren't related to work or business. This includes things like driving to the shops, visiting family and going on holiday.
Social and commuting
Social and commuting insurance gives you the same cover as a social policy but means you can also use your car to commute to a single place of work.
Business use
There are three classes of business use policies which give you different types of cover depending on how you intend to use your car. If you're planning to commute to more than one place of work or to drive between business sites, you'll need to have a business use policy in place.
What Does Telematics Car Insurance Cover?
Black box car insurance is the same as a standard car insurance policy in that the amount of coverage you have will depend on the type and level of policy you take out. As insurance costs tend to be high for younger drivers, it can be tempting to opt for a lower level of cover, such as third-party only.
However, comprehensive policies are actually often cheaper than lower levels of cover as insurers consider drivers who take out comprehensive cover to be safer drivers.
Additional Coverage For Telematics Car Insurance
The main add-ons to look out for include:
Breakdown cover
Adding breakdown cover to your black box car insurance policy means that you'll be entitled to roadside assistance if your car breaks down.
Courtesy car cover
If you add a courtesy car cover to your black box insurance policy, you'll be covered for the costs of a replacement vehicle whilst your own car is being repaired. Many policies will also cover you for a replacement vehicle in the event of your own car being written off.
Windscreen cover
This covers the costs of replacing or repairing your windscreen if it is cracked or smashed. An excess fee is usually applicable, but the amount will vary depending on your policy.
No-claims bonus protection
No-claims bonus protection means your no-claims bonus won't be affected for certain types of claims. Depending on the type of accident you claim, your bonus could still be affected, so make sure you carefully read the terms and conditions of the policy.
Legal cover
Adding a legal cover to your black box insurance policy gives you cover for any legal costs if you take another driver to a court or if you have to defend yourself in court against a claim.
Personal accident cover
If you add personal accident cover to your policy, your insurance provider will pay out if you're killed or injured in a car accident.
Overseas cover
International driver cover means you'll be insured to drive your car in other countries. The rules and requirements vary for different countries, and some policies will only cover you to go in the EU. So, always be sure to check exactly what your policy covers you for.
How Much Does Telematics Car Insurance Cost?
Black box insurance is popular because it's one of the best ways for less experienced and younger drivers to save money on the costs of their insurance. However, this is fully dependent on how good a driver you are, as you must drive safely to reap the benefits of having a black box installed.
If you drive dangerously or recklessly whilst you have black box insurance, this will result in you having a low driving score which will then lead to your insurance premiums increasing. Your insurer could even terminate your policy if you're deemed to be a particularly dangerous driver.
If this did happen, it would be very difficult to find another provider that would be willing to insure you, and if you did find one, the costs would most likely be much higher than you were previously paying.
However, with the right types of driving behaviours, such as keeping to the speed limit, you could save a lot of money. On average, drivers aged between 17 to 20 years old save £1,137 a year with black box insurance, and drivers aged between 21 to 24 years old save £388 a year on average.
How To Reduce The Cost Of Your Telematics Car Insurance
Add a named driver
Adding a named driver with more experience to your black box insurance policy can reduce the costs of your premiums as this driver will be considered to be less of a risk by your insurer.
Keep your mileage low
Your insurer will use the black box to gather data about your driving, and they will give you feedback about the amount of mileage you do. If you keep your mileage low, your insurance premiums should reduce as you'll be less likely to be involved in an accident.
Pay a voluntary higher excess
One way to save money on your insurance is to volunteer to pay a higher excess fee than you would normally. This should reduce the amount you pay for your premiums, but you need to make sure you would be able to pay the excess fee if you were involved in an accident.
Compare quotes
Before you take out black box insurance, you should compare quotes from several different insurers to make sure you get the best deal available. It's always best to compare quotes when it's time to renew your policy as well, as you may be able to find a more affordable option elsewhere.
Choose the right car
The car that you drive can have a big impact on the cost of your insurance. Generally, cars that are in lower insurance groups are cheaper to insure as they're considered to be safer by insurers.
Secure your car
Making your car more secure is a simple way to lower your insurance premiums. You can increase the security of your car by adding alarm systems, parking in a garage, and adding immobilisers.
Other Types Of Telematics Car Insurance
Pay per mile
This type of policy means the cost of your insurance is determined by the amount of miles that you drive. You pay a small amount so that your car is covered whilst it's parked and then a certain amount for the miles you drive each month. So, less monthly mileage will lead to cheaper insurance.
Plug-and-drive
A plug-and-drive policy is the same as black box insurance, but instead of having a black box fitted into your car, your insurer sends you a small device that you can slot into your car's 12v power socket. This device will then send your insurer data about your braking, cornering and speed.
Telematics mobile apps
This type of policy also works in the same way as a black box policy, but your driving data is monitored via a telematics app on your mobile phone using GPS.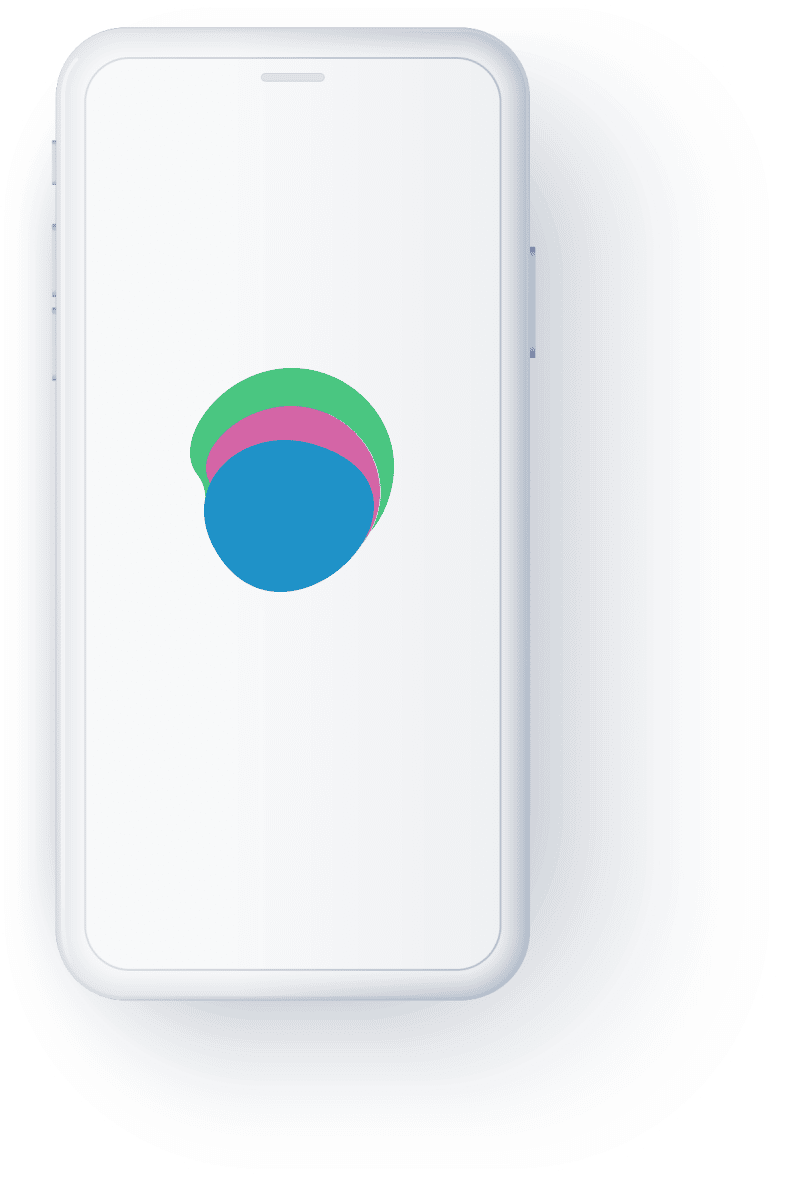 Compare telematics car insurance quotes today
If you're looking for cheap insurance, the best way to do this is to compare many quotes from different providers to see which option would save you the most money.
Utlity Saving Expert's online comparison service is free and will help you to find the most affordable option out there.
*51% of consumers could save £319.03 on their Car Insurance. The saving was calculated by comparing the cheapest price found with the average of the next five cheapest prices quoted by insurance providers on Seopa Ltd's insurance comparison website. This is based on representative cost savings from March 2022 data. The savings you could achieve are dependent on your individual circumstances and how you selected your current insurance supplier.
Are there mileage restrictions on black box policies?
At the start of your policy, you will usually make an agreement with your insurer on an annual mileage limit that you can't exceed. If you go over this limit, you will most likely be able to add extra miles to your annual limit, but there will be an added cost for this.
How long does the black box need to stay in my car for?
Black box insurance policies last for the same amount of time as standard insurance policies, which means the black box will be in your car for at least 12 months unless you cancel mid-term. Once your term is over, you can choose to renew your policy or to cancel it and have the black box removed.
Are there curfew restrictions on black box policies?
Some black box policies can include curfew systems as part of their conditions, but this is usually something that you can opt-out of if you don't want it to be included in your policy. However, if you agree to only drive at certain times, it can lower your insurance costs.
Can older drivers get black box insurance?
Black box insurance policies are not just for young and inexperienced drivers; drivers aged between 25 to 29 years old could save up to £264 a year on average by having one installed.