Energy Bill Discount Scheme: A New Approach to Business Support Starting April 2023
Say goodbye to the old financial aid and hello to a fresh scheme that offers savings on wholesale energy prices instead of a fixed cap. The Energy Bill Discount Scheme (EBDS) steps in when wholesale costs rise, offering a lifeline to businesses during challenging times.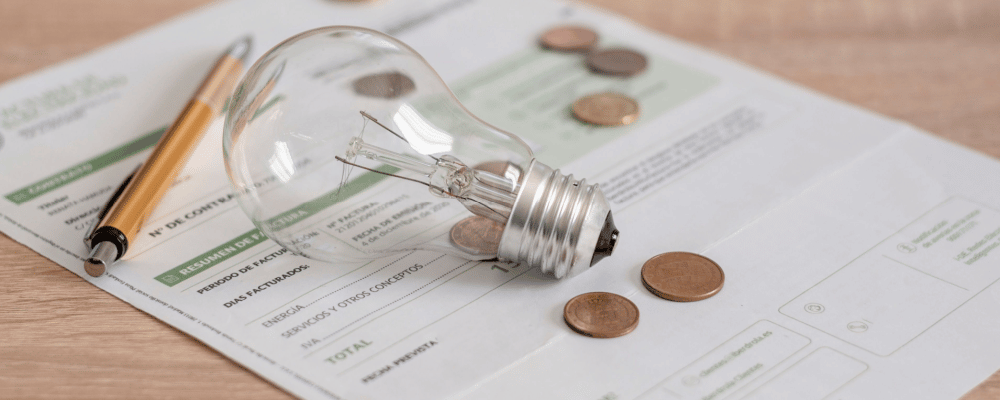 The level of discount varies among businesses, with high energy users benefitting the most. Here's who can qualify for the discount:
Commercial businesses (the discount varies depending on the industry)
The voluntary sector, including charities
The public sector, including hospitals, care homes, and schools
You'll be eligible if you have:
New fixed-price energy contracts (helping you maximise your discounts and savings)
Existing fixed-price energy contracts that were set up on or after 1 December 2021
Contracts that are deemed or out-of-contract variable tariffs
Flexible purchase contracts
The new scheme will start in April 2023 and run until March 2024.
Compare Business Energy Prices, Suppliers & Rates
How Much Can You Save on Your Business Energy Bill?
The EBDS is applied directly to your wholesale unit prices. It's automatically calculated and included before you receive your business energy bill, and it lasts for 12 months. The amount of your discount depends on whether wholesale prices exceed a certain threshold.
For electricity, the maximum discount is £19.61 per MWh when prices hit £302 per MWh. For gas, the maximum discount is £6.97 per MWh when prices reach £107 per MWh. The discount is worked out based on the difference between your contract's wholesale energy prices and a government-backed price.
For energy-intensive businesses, the discounts are even higher:
For electricity, the maximum discount is £89 per MWh when prices hit £185 per MWh.
For gas, the maximum discount is £40 per MWh when prices reach £99 per MWh.
Businesses that use a lot of energy will need to apply to get these higher energy discounts. A list of energy-intensive businesses can be found
here
. All other businesses will automatically receive the standard discount.
Like what you're reading? Get more in our monthly newsletter!
Get the latest news and articles straight to your inbox from Utility Saving Expert
What Does This Mean for Small Businesses?
If wholesale prices go above a certain price threshold, you'll get a discount. The scheme will gradually increase the discount as the wholesale energy prices rise above this floor price, up to a maximum cap. This means that energy prices can still change, but locking in a fixed-rate deal at a good price can help you maximise your savings.
The size of your discount will vary depending on your contract and the wholesale energy prices. This could make it difficult for small business owners to predict exactly how much they'll save.
Here's an illustrative table to show how much businesses of different sizes and types could save:
| Example | Business Type | Annual Gas Usage (kWh) | Annual Electricity Usage (kWh) | Estimated Annual Discount |
| --- | --- | --- | --- | --- |
| 1 | Pub | 192,000 | 48,000 | £2,279.52 |
| 2 | Small Retail Shop | 24,000 | 12,000 | £402.60 |
| 3 | Medium-sixed Manufacturing Business | 1,600,000 | 200,000 | £687,120 |
(Note: 1 MWh equals 1,000 kWh. Source: GOV.UK)
Why Are Business Energy Support Levels Changing?
Chancellor Jeremy Hunt has suggested that the cost of the current Energy Bill Relief Scheme, which ends in March, is too high.
Although wholesale energy prices are lower than they were before the Russian invasion, they're still significantly above the long-term average. However, the good news is that wholesale energy prices have started to fall thanks to a mild European winter.
Can You Switch Business Energy Suppliers?
Absolutely! The business energy switching market is fully open. With prices still fluctuating, many business owners are choosing fixed-rate deals for stability and to make the most of the discounts on wholesale prices.