Fleet Insurance Guides
How Many Vehicles Are Required For Fleet Insurance?
Fleet insurance is something you require when you have several vehicles that make up a 'fleet'.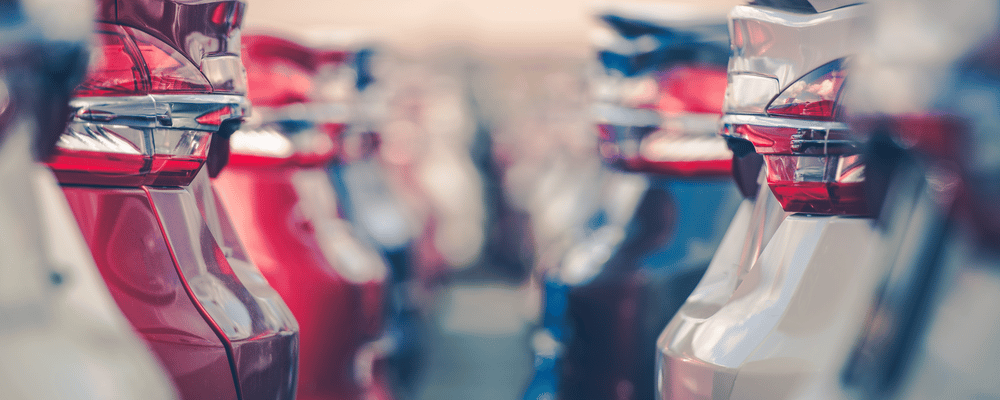 How many vehicles do you need to acquire fleet insurance? In this guide, you'll learn all about fleet insurance, what you need, and what the benefits are for securing this type of insurance for your vehicles.
As with anything in business, there are often many costs, and reducing them where possible is key. This guide will help you find the best insurance premiums and providers required for your vehicles in 2022.
Compare cheap motor fleet insurance quotes
How many vehicles are required for a fleet insurance policy?
To be considered a fleet of vehicles, businesses must have more than two vehicles and this would allow them to get this type of insurance. However, there may be some insurance companies that would like you to have at least 2 vehicles in your fleet.
This depends on the company you're getting your insurance from. Obviously, for smaller businesses, having the option of covering with a minimum of two vehicles is likely more realistic. That's why it pays to do your research and to look for a variety of providers who can offer fleet insurance cover. You can compare quotes with us today, to find the best deal for your fleet insurance.
What does fleet insurance cover?
Fleet insurance will cover several vehicles that are either owned by the business or that have been leased. The vehicles should be in the name of the company but they can be under the name of the owner of the business or the director, for example.
Payments for fleet insurance will often be made monthly or yearly, just like other insurance providers. How much you'll pay will depend on your company needs, the type of vehicles you're covering, and how much comparison work you've done on finding the best option for your business.
Like what you're reading? Get more in our monthly newsletter!
Get the latest news and articles straight to your inbox from Utility Saving Expert
Levels of Cover available on fleet insurance policies
So, what does fleet insurance typically cover? It's worth understanding the various levels of cover available to know which one works best for you and your needs.
Fully comprehensive
For fully comprehensive fleet insurance, this will cover any damage to both the vehicle you own and any third-party vehicles. This also covers injuries to yourself, any passengers in the car, and third parties whether it's a fault or non-fault accident. It essentially covers you for everything that you'll need to protect the driver and business vehicles in general.
Third-party fire & theft
Any vehicles that have been damaged in relation to fire and theft is covered for both your vehicles and any third-party involvement.
Third-party only
This is coverage for just third parties only. This includes any damage that has been caused to the other person's vehicle and injuries to your passengers, as well as any others.
Compare cheap fleet insurance quotes online
Types of Fleet Insurance
There are different types of fleet insurances that you can get and this can depend on the type of vehicle(s) that you have.
Taxi fleet insurance
Taxis are for both public and private use. These are considered more high risk than other vehicles because of the time spent on the road. There are also mixed makes and ages that come with these vehicles that will affect their monetary value. The level of insurance you have will depend on the type of taxis you have.
Light goods fleet insurance
For light goods fleet insurance, this usually covers certain vehicles depending on their weight. Typically these would be anything from Luton vans, flatbeds, and tippers, to pick-ups.
Not all vehicles would need to fall under this classification for you to get light goods fleet insurance but the majority would have to.
Minibus fleet insurance
Minibus fleets need to have at least three vehicles to take advantage of this policy. These are often utilised mainly for nursing homes, schools, and airport transfers for larger groups and those with a lot of luggage.
For minibuses, each vehicle has to have between 8-17 seats and you must have a PCV license if you're profiting from your operations. This insurance policy can also cover other buses and coach types.
Commercial fleet insurance
Commercial or business fleet insurance cover is designed to help be flexible in order to meet your needs and requirements as a company. You may need to have a mix-and-match policy or policies in place to help enable any driver to drive the vehicles that make up your fleet.
These commercial fleet insurance policy types are good to have when flexibility is required.
Hazardous goods fleet insurance
There are some industries where the goods carried can be more dangerous than normal. This is where a hazardous goods fleet insurance would be needed. This ensures that current vehicles are capable of transporting such hazardous goods whether that be toxic waste, radioactive materials or explosives.
It'll help keep your vehicles in line with the current legal guidelines in place and so you must check that the insurance you have matches the level needed if you are handling hazardous goods.
Courier fleet Insurance
With courier fleet insurance, you can benefit from a more uniquely designed fleet insurance policy that can help ensure your courier services are covered properly. It can often be cheaper to get fleet insurance when you tailor it to your vehicles of choice and when you put these vehicles under the one policy.
Haulage fleet insurance
The same goes for haulage as it does for courier fleet insurance. You may want to cover some of your newer vehicles with more comprehensive coverage and keep the basics with your older vehicles as they're less likely to need higher coverage.
The Pros and Cons of Fleet Insurance
Is fleet insurance worthwhile to every business? There are, of course, pros and cons to any type of insurance and so it's worth looking at what benefits and downsides there might be.
Pros:
They're less hassle – They remove the need to manage multiple vehicles with multiple policies in place.
Cheaper than other insurances – In relation to other insurances, they can often be a lot more affordable and cheaper for those businesses that don't have a huge budget.
A flexible option for businesses – You can choose which types of vehicles you want in the policy and this can be especially useful if you have a mix of vehicles.
Cons:
The risks could be greater – With the risk calculated across all drivers, this could make the overall risk higher and the amount you pay more substantial.
May not be useful for small fleets – The way this insurance works is by insuring multiple vehicles and the more you have, the more affordable it becomes. If you have a small number of vehicles, fleet insurance might not be as worthwhile.
Lack of 'no claims discount' – Unlike standard car insurance, there's no 'no claims discount' available with this type of insurance.
What Is the Cost of Fleet Insurance?
You may now be wondering exactly how much fleet insurance costs. Various factors will influence how much you pay for this type of insurance. It varies depending on what the vehicle is being used for or the condition of the vehicle, for example.
The number of vehicles you have in your fleet
Exactly how many vehicles you have within the fleet will often influence how high or low your premiums may be.
Types of vehicles & how old they are
Premiums can vary when it comes to fleet insurance when consideration is taken concerning the type of vehicle and the age of the vehicle. The older the vehicle is, the lower the premiums will be.
The condition of the vehicles and how frequently they are used
You must consider how frequently the fleet of vehicles gets used. The frequency and the condition of them will influence your premiums.
What they are used for
The type of work they're used for may impact the premiums you pay on the vehicles themselves. For example, if they're used in scenarios and environments that are time-restricted or encounter dangerous environments, then premiums will likely go up.
Where they will be kept overnight
The security of these vehicles is important and how likely it is that they'll be exposed to danger is also considered. When it comes to fleet insurance cover, it's wise to have proper storage in place for your business vehicles.
Choosing between a 'named driver' or 'any driver' policy
A named driver or any driver policy can influence your premiums. With any driver, it assesses the risk of all the drivers of each vehicle, rather than assessing them individually. This could make your premiums higher if you've got a higher overall risk.
The total number of drivers on the policy
The more drivers you have on the policy, the more risk there is. This could raise your premiums, or lower them depending on the experience and quality of the drivers.
Age of the drivers & any previous driving convictions
The ages of the driver matter because unfortunately, both the younger generation and more mature generations are prone to bad driving. Whether it's too slow or too fast, this could affect your premiums. There's also the question of any previous driving convictions that the driver may have.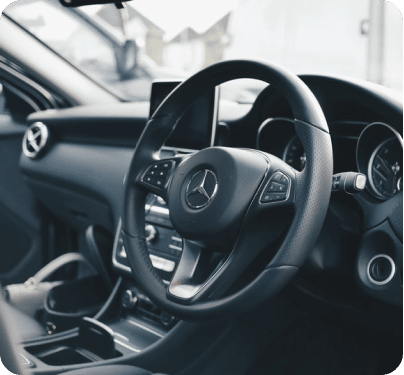 How to reduce your fleet insurance premiums
Reducing premiums on your fleet insurance cost will certainly be beneficial for your business. Whether you're a new business or you've been on the scene for a while, there's always an opportunity to save money!
Install a telematics device on each vehicle
A telematics device or black box is a good way to reduce premiums. This is because they provide transparency and assess the driver's safety. The data from this equipment could then lead to a reduction in premiums. However, they can increase those premiums if the driver is found to be driving recklessly for any reason.
Driver training courses
Driving courses are a good way to help lower premiums for your drivers as these courses will show on the driver's records. Some insurance companies will see this as a way of demonstrating the staff's proactiveness in taking the steps required to become a safer driver.
Restrict the minimum age of drivers
The younger your drivers are, the riskier it becomes for your fleet insurance cover providers. They'll be less willing to offer good value for money in the form of fleet insurance policies. It's therefore worth restricting the minimum age of your drivers now and in the future where possible.
Combine insurance policies
Fleet insurance providers will often allow you to combine your insurance policies so that all the vehicles are on one policy.
This is good to help manage everything more easily and to cover everything from party fire and theft to comprehensive cover. For your commercial vehicles, it might be worth combining insurance policies.
Increase your excess
Increasing the excess you pay when making a claim can help bring your premiums down. This is standard with many vehicle insurance types, so it's something that should be fairly familiar to most people.
Store vehicles securely overnight
Whether you have electric or hybrid vehicles, manual or automatic, make sure to store them securely overnight. This will help lower your premiums because it shows you're making an active effort to keep your commercial vehicles safe.
Try to find somewhere that can lock away your vehicles so that they're kept hidden from any potential vandalism or even theft, that they may be at risk of.
Limit how often you claim
Limiting how often you put a claim in will also help with lowering your premiums. Of course, no one wants to claim too often when it comes to insurance but it's important to do so when it's required. You may want to add some limitations to your insurance though so that you minimise the level of fleet insurance premium that you'll be subjected to.
Get an accurate fleet insurance quote today
A comprehensive fleet insurance policy is worth getting right the first time and so when it comes to getting accurate motor fleet insurance, choose Utility Saving Expert. We offer the best when it comes to getting cover for all the vehicles in your fleet at a great price!
Utility Saving Expert can help with all types of fleet insurance, so let us find the best deal for you with a reputable fleet insurance provider today.
Final Thoughts
If you're looking to help minimise the cost of your business travel with fleet insurance, then it's certainly worth making use of. With the right fleet insurance policy, you can save yourself a lot of money and hassle, so get a comparison quote from us today.
Frequently Asked Questions (FAQs)
What vehicle information do I need to supply to get a fleet insurance policy?
To get vehicle insurance, you'll need to provide basic vehicle information, as you would with most types of insurance. For fleet insurance, you'll want to provide the make and model of the vehicle, along with the vehicle engine size and the registration numbers you'd want to put under this policy.
Some providers may ask for more information but this is likely the common information required for providing an insurance policy or at least a quote.
Is fleet insurance cheaper than regular insurance?
Fleet insurance is not only more convenient because it's dealt with under one policy but it's also often much cheaper than having a variety of different insurance policies in place. Not only that but it's good to have one policy that you can manage, rather than having to keep on top of multiple.
The size of your fleet will determine how much you could save by combining it all on one fleet insurance policy.
What is the DVLA fleet scheme?
The DVLA fleet scheme allows you to view both single and multiple vehicles when searching for DVLA records. It can help with keeping all your vehicles within the fleet up to date on their taxes, and any that might be due an MOT soon. It's a scheme that's highly beneficial and worth having in place.
Am I allowed to change the vehicles on my fleet insurance policy?
It will often depend on your insurance policy provider but you'll likely be charged a premium or administration charge to add or remove the vehicles on the fleet insurance policy.
Some may not charge anything to change vehicles on the policy, so it depends on what provider you go with.