How much do Uber Eats drivers make in the UK?
The rise of the gig economy has been undeniable, with platforms like Uber Eats becoming a popular choice for those looking to earn or supplement their income.
The demand for food delivery services, particularly during the pandemic, has spurred interest in the earning potential of Uber Eats drivers in the UK. This article delves into the details of their earnings, payment structures, and associated costs.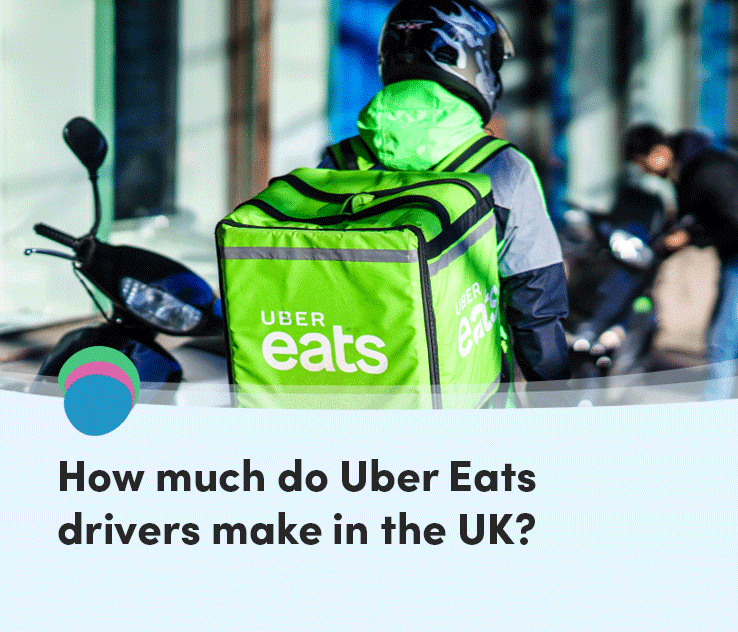 How are Uber Eats drivers' earnings structured?
Uber Eats drivers earn based on a per-delivery model, with the following components making up their earnings:
Pick-up Fee: A fee awarded for each restaurant pick-up, ranging between 50p and £3.00.
Drop-off Fee: A separate fee for each order delivered.
Per-mile Rate: A fee based on the distance from the restaurant to the customer.
For example, in London:
| Fee Type | Amount |
| --- | --- |
| Pick-up fee | £1.10 |
| Fee per mile | £1.10 |
| Drop-off fee | £0.80 |
| Minimum fee | £2.80 |
Upon completing a delivery, drivers receive the final delivery fee plus any customer tips. Importantly, drivers are informed of their potential earnings before accepting a delivery.
What can Uber Eats drivers potentially earn?
According to various online sources, including Glassdoor, the average hourly earnings for an Uber Eats driver in the UK range from £7-£14. This suggests that a driver working six days a week for eight hours could earn between £1,000 and £2,700 monthly, equating to an annual income of £12,000 to £32,400. However, these figures can fluctuate based on factors like time of day, order volume, and delivery areas.
---
What additional earning opportunities are available?
Uber Eats offers several incentives to boost driver earnings:
Boost: During peak times, Uber Eats introduces the 'Boost' feature, applying multipliers to delivery fares in high-demand areas.
Tips: Customers can tip drivers up to seven days post-delivery, with Uber Eats not deducting any service fees from these tips.
Special Fees: Drivers can earn additional fees in specific scenarios, like if an order is cancelled by the restaurant or if a customer is untraceable during delivery.
---
What costs are associated with being an Uber Eats driver?
While the earning potential is promising, drivers must consider certain costs:
Service Fee: Uber Eats takes a 25% commission from each delivery fee.
Vehicle Costs: Drivers cover their vehicle expenses, including fuel, maintenance, and insurance. Specialised food delivery car insurance, which can cost around £2,500 annually, is mandatory.
Other Charges: In areas like London, drivers might incur additional charges, such as the ULEZ and Congestion Charge.
---
When and how do Uber Eats drivers get paid?
Uber Eats offers flexible payment options:
Weekly Payments: By default, earnings are deposited weekly, starting Monday at 4 am and ending the following Monday at 3:59 am.
Two-Day Cashout: For quicker access, drivers can opt for the Two-Day Cashout, allowing earnings access within two business days if cashed out before 2 pm from Monday to Friday.
Instant Cashout: This feature offers immediate access to earnings, with the flexibility to cash out up to five times daily.
---
Are Uber Eats drivers and riders treated fairly?
In 2021, the UK Supreme Court ruled in favour of Uber drivers receiving workers' rights after a five-year legal battle. This entitled them to benefits like holiday pay, a pension scheme, and at least the UK minimum wage.
However, this ruling hasn't been extended to Uber Eats delivery personnel, who remain self-employed. Some have expressed concerns about unpaid waiting times for orders. While Uber Eats offers flexibility, there's a growing sentiment that the company should address these concerns to ensure workforce satisfaction.
---
What are the requirements to become an Uber Eats driver?
Before diving into the world of Uber Eats delivery, it's essential to understand the prerequisites:
You must be over 18 years old.
Hold a full UK driver's license.
If using your vehicle (car, scooter, bike), it should meet Uber's standards.
Ensure you have valid tax, insurance, and a full MOT certificate.
---
How do Uber Eats drivers handle taxes and self-employment?
Uber Eats delivery drivers operate as self-employed contractors, a common practice in the gig economy. This status means:
You're responsible for your taxes and covering all personal expenses.
Uber will notify HMRC upon your registration as a new driver.
It's advisable to consult an accountant for tax returns and potential deductions.
---
What expenses should Uber Eats drivers anticipate?
Being an Uber Eats driver comes with its set of expenses:
Fuel, MOTs, services, and other vehicle-related costs.
A reliable phone with a sufficient data plan.
Accountancy fees for tax returns and financial advice.
Adequate insurance coverage, including specialised delivery insurance.
---
What are the benefits of being an Uber Eats driver?
The allure of driving for Uber Eats includes:
Flexibility: Choose your working hours and locations.
Earning Opportunities: Boosts and peak times can significantly increase earnings.
Independence: Being self-employed means you're your boss.
No Experience Required: As long as you meet Uber's criteria, you can start delivering.
---
Frequently Asked Questions (FAQs)
Can Uber Eats drivers make a full-time wage?
While many drivers use Uber Eats as a supplementary income source, it's possible to earn a full-time wage, especially if one optimizes their working hours and takes advantage of peak times and incentives. However, earnings can vary based on location, demand, and individual effort.
Do I need delivery driving experience to work for Uber Eats?
No, you don't need specific delivery driving experience to work for Uber Eats. However, you must meet the platform's requirements, which include having a valid driver's license and passing a background check.
How long does it take to become an Uber Eats driver?
The sign-up process can be relatively quick, but the duration can vary based on the background check's completion and other required documentation.
Can I drive for both Uber and Uber Eats simultaneously?
Yes, drivers can toggle between Uber and Uber Eats in the app, allowing them to accept both ride and delivery requests.
How is Uber Eats ensuring drivers deliver to customers safely?
Uber Eats has implemented safety guidelines and best practices for drivers, especially during the pandemic. This includes contactless deliveries and providing sanitisation supplies to drivers.
Do I need special insurance to drive for Uber Eats?
Yes, drivers need specialised Uber Eats insurance. It's essential to ensure that the insurance covers food delivery services.
Can I choose when I want to deliver using Uber Eats?
Absolutely! One of the main attractions of Uber Eats is the flexibility it offers. Drivers can log in and out of the app as they please, allowing them to work around their schedules.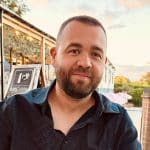 Chris Richards
Chris is a personal finance specialist who founded Council Tax Advisors in 2012, assisting over 250,000 people with their Council Tax debt. Observing that many clients overpaid on utilities, he launched Utility Saving Expert in 2014, an energy price comparison site. In 2016, the platform expanded its services to include consumer and business insurance comparisons. Utility Saving Expert stands out with its commitment to social responsibility, donating 10% of net profits to fuel poverty charities, underscoring its dedication to both client value and community support.