Landlord guide to ending a Tenancy Agreement in the UK
All things come to an end – including tenancy agreements, no matter how excellent your tenants might be. In fact, the Residential Landlords Association found in 2019 that 84% of private renters are more than satisfied with their rented home. And it often follows that a happy tenant equals a happy landlord.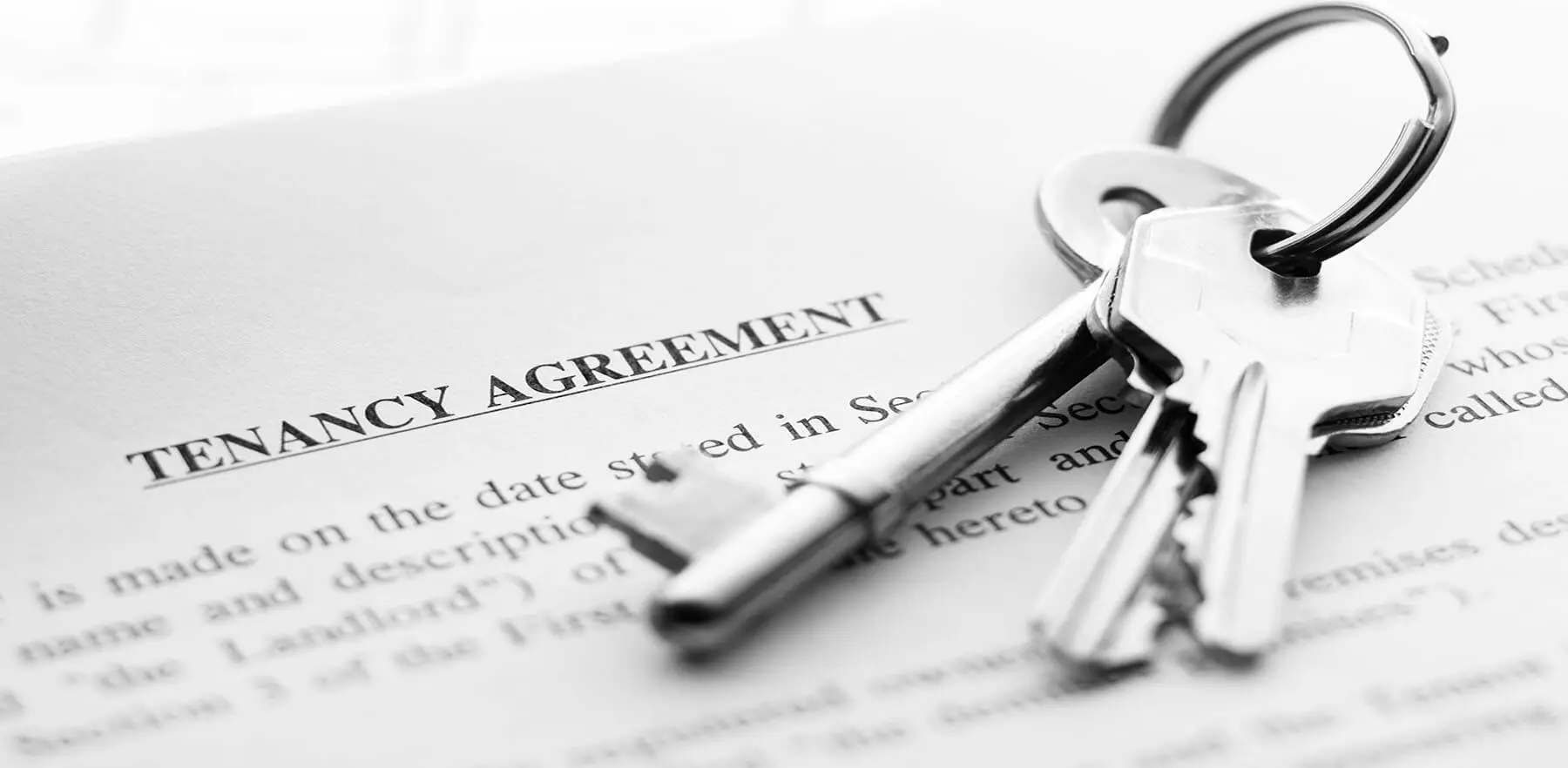 But what if that's not the case? Perhaps communication has broken down, or care isn't being taken of your property, or even that unexpected personal circumstances have arisen for you and changes need to be made. What happens, then, if you want to get out of a tenancy agreement early?
Read on for guidance on how to end a tenancy agreement (whether it's on good terms or not so good) and the rules, regulations and ethics behind it.
What are the types of tenancy agreements?
An assured shorthold tenancy (AST) is the most common type of tenancy agreement in the private rental sector in England and Wales. It's usually used when:
Rent is between £250 and £100,000 per annum
Tenants are individuals rather than a business
The landlord is not resident in the property
The property is the tenant's main home
Assured shorthold tenancies always start with a fixed term – often 6 or 12 months – which guarantees a tenancy for both landlord and new tenant. At the end of the term, you can automatically part ways with or without giving notice, you can agree to another fixed term or you can decide on a periodic (also known as rolling) tenancy.
Let's look at these options in more depth:
Parting ways – What happens when a tenancy agreement expires? Tenancies end automatically if tenants move out on or by the last day of the fixed term.
As a landlord, you may have stipulated that they have to give notice to vacate, which will be in the original agreement and should be adhered to by the tenants.
Another fixed term tenancy – This involves landlords and tenants signing a renewal agreement for another fixed term.
This agreement may include new conditions, such as an increase in rent or change in the tenancy length, which should be open to negotiation.
A new periodic tenancy – This is the name for a rolling tenancy with no specified end date. This is a flexible option for tenants, simply requiring that they give one months' notice to vacate in writing.
As long as both parties agree to it, a periodic tenancy can continue indefinitely.
Other types of tenancy agreements include those for lodging and subletting, those related to employment within the household and those for properties provided by the council. Each has its own rules and regulations.
In this article, we'll focus on the correct procedures for ending assured shorthold tenancies early in England and Wales.
Need Landlord Insurance?
Can a landlord end a tenancy agreement early?
The short answer is yes, in some circumstances.
A situation may arise where either landlords or tenants want to end a tenancy agreement earlier than planned.
For landlords, this might be due to selling their rental property, or wanting to move back in.
For tenants, this might be because their work location is changing, or because they want to purchase their own property.
Ending a tenancy early can only be done if your agreement has a break clause, or if both landlord and tenant agree to terminate.
If both parties are open to ending the tenancy, landlords and tenants are required to negotiate the details – including a moving out date and, if the tenants have initiated, whether there will be an early termination fee imposed to cover 'reasonable costs', which can include the cost for an agent to relet the property on behalf of the landlord and the landlord's financial losses as a result of the tenant leaving early.
However, both landlords and tenants are legally entitled to refuse to end a tenancy early and can enforce the terms of the contract until the original end date of the tenancy.
If you are a landlord refusing to end the tenancy, this means tenants must continue paying rent – as well as some bills, such as council tax – until the agreed tenancy ends, even if they leave the property.
What is a break clause?
A break clause is a section of a tenancy agreement that relates to ending a tenancy early.
It will detail when it can apply – for example, if the tenancy can be ended 6 months in with one months' written notice – as well as any conditions, such as rent payments being made in full on time.
What to do after ending a tenancy
Once you have confirmed the end of a tenancy and your tenants are moving or have moved out, there are some steps you should take to ensure the process continues to be lawful and fair.
Conduct an inspection of your property
It's sensible to carry out a property inspection on the day your tenants move out. This will allow you to check the condition of the rooms, fittings and any furniture included in your agreement and ask any questions that might arise.
If you supplied an inventory at the beginning of the tenancy, use this document to tick off goods and note the standard they have been left in.
Return your tenants' deposit
Once the tenants have vacated your property, you have 10 days to return their deposit from the tenancy deposit protection scheme you placed it in at the beginning of the tenancy.
If you noted any damage during your inspection, you may be entitled to use part or all of the deposit to pay for repairs or replacement. This needs to be agreed with your tenants within 10 days of their moving out date. The deposit remains in the scheme until you reach an agreement that's acceptable to both parties.
Of course, at the beginning of every tenancy you can add another layer of protection to cover your rental property with landlord insurance. This is a worthwhile investment, giving you peace of mind by protecting you against risks, including tenant's claims and accidental or unexpected damage.
What happens if no agreement can be reached?
There are circumstances in which landlords wish to remove tenants and an agreement can't be reached.
For example, in the event that communication has broken down, or care isn't being taken of your property and tenants are breaching the terms of the tenancy agreement.
If you have decided to forcibly bring a tenancy to an end, you must follow a specific process to ensure fairness and avoid disputes. This includes serving a Section 21 or a Section 8 notice.
What are the differences between Section 21 and Section 8 notices?
Section 21 is a 'notice of possession', which means you are notifying your tenants that you intend to take back possession of your property at the end of a fixed-term tenancy agreement, or refer to a break clause.
As a landlord, you don't have to provide any reason for reclaiming possession of your property when you serve a Section 21 notice.
Section 8 is served when there are grounds for eviction. These might include the tenants' failure to pay rent, damage done to your property, or disruptive or illegal behaviour. In this case, you can end a tenancy during its fixed term, as your tenants have breached the agreement.
If your tenants dispute this, however, you may have to provide evidence in court.
How to serve a section 21 notice
A section 21 notice begins the legal process of ending an assured shorthold tenancy. It gives tenants a date on which they must vacate your property.
If your fixed term tenancy has ended, you have a periodic tenancy agreement or there is a break clause in your agreement and it has been at least 4 months since the tenancy began, you can serve tenants a Section 21 notice.
In order to do so successfully, you must ensure that at the outset of the tenancy you provided the tenants with:
The property's Energy Performance Certificate
The government's 'How to rent' guide
A current gas safety certificate for the property, if gas is installed
Proof that their deposit is protected in a government-approved tenancy deposit protection scheme
This ensures that your Section 21 notice is valid. It's also good practice to do the following:
Give your tenants at least four months' notice using the correct form
Be reasonable and accommodating and try to preserve a cordial relationship
Ensure the notice doesn't expire earlier than the day the fixed term expires, unless the tenancy agreement makes provision for this
Some changes have been made to the use of Section 21 in 2020-2021 that you should be aware of:
As of June 2021 in England, the Section 21 notice period for tenants to vacate must be 4 months. In Wales, the notice period is now required to be at least 6 months.
Ensure that you keep a record as proof that you have served your tenants with a Section 21 notice. This can be either by filling in a certification of service form on the government website, or by writing "served by [name] on [date]" on the notice.
If your tenants refuse to leave the property voluntarily at the end of the notice period, the tenancy automatically continues and you must apply to evict them through a legal process.
What to do if tenants refuse to vacate the property
While this is a frustrating situation to find yourself in, there are legal avenues to pursue to have your tenants evicted.
First, you can apply to the county court for a Possession Order.
You can use the standard possession claim if you served either a section 8 or 21 notice, or want to get your property back and at the same time claim rent arrears from the tenant.
You are entitled to use an accelerated possession order if you have served a Section 21 notice, you have a written tenancy agreement and you are not claiming any unpaid rent.
If your tenant still fails to vacate after your possession order has expired, you can instruct the county court bailiff to evict. This may take up to 6 weeks or more. This is the worst case scenario and isn't widely common – only 0.5% of landlords make an eviction claim on average each year.
And so it comes to an end. Whether on good terms or not, landlords do have options when it comes to terminating a tenancy before the end of the fixed date.
This process just goes to show that a robust tenancy agreement is the best way to cover all eventualities and avoid tricky disputes during and at the end of a tenancy. For a helping hand through creating a contract that suits both parties, read our landlord's guide to UK tenancy agreements and make your landlord life a lot easier.
FAQs
What should I include in a tenancy agreement?
A robust tenancy agreement that leaves little room for dispute should include:
the names of both landlord and all tenants involved
the rent and how it's paid
details on rent reviews
the deposit amount and how you will protect it
whether and in what circumstances the deposit can be fully or partly withheld
the address
the start and end date of the tenancy
any tenant or landlord obligations
which bills your tenants will take responsibility for
who is responsible for repairs other than those that the landlord is legally responsible for
whether the property can be sublet or have lodgers
whether the tenancy can be ended early and how this can be done (called a break clause)
What should I do with my tenants' deposit?
Landlords are required by law to place tenants' deposits in a government-approved deposit protection scheme. In England and Wales your deposit can be registered with:
The money is held there until the end of the tenancy and may be used in order to resolve any disputes. You must register your tenants' deposit in a scheme within 30 days of receiving it and return it within 10 days of them vacating your property.
What if my tenants damage my property?
There are two options:
Either the tenant pays to fix the damage, or
The cost for repairs or replacement is taken from their deposit at the end of the tenancy.
General wear and tear should be allowed for.