Car Insurance Guides
How to choose a car insurance provider
Navigating the task of choosing a car insurance provider requires careful consideration of several factors. It goes beyond monetary investment, also centering on the security and protection provided. Let's explore the main areas of evaluation.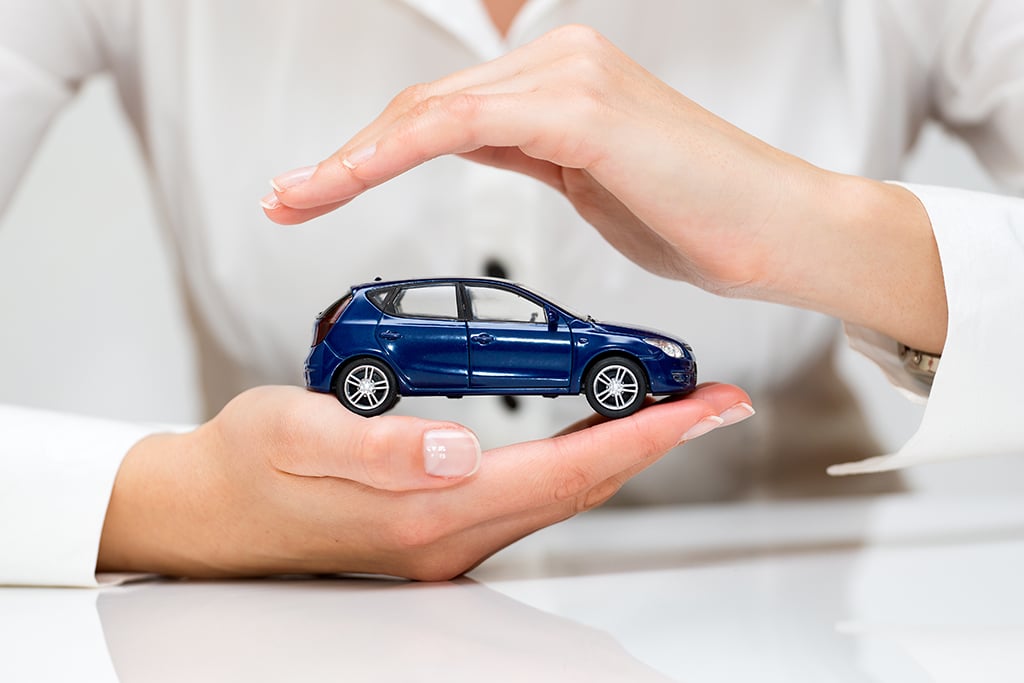 Understanding the Coverage Scope
The extent of coverage is crucial. Policies may vary from the most basic third-party policies, which cover damages to other vehicles, to comprehensive offerings. It's worth reiterating that the level of coverage you opt for should match your individual needs and circumstances.
Compare car insurance quotes and you could save up to £319*
Scrutinising Customer Service Quality
Quality customer service forms the backbone of a positive insurance experience and should be prioritised in your evaluation.
Outstanding insurance providers offer convenient availability, whether it's 24-hour support or specific operational hours, and diverse communication channels ranging from phone and email to chat support. The hallmark of their customer-centric approach is quick complaint resolution and timely response to queries.
Assessing the Insurance Provider's Reputation
The reputation of a company serves as an indicator of their track record in customer satisfaction and reliability. You can determine a provider's standing by perusing customer feedback and ratings on reputable review platforms, and by recognising their achievements in the form of awards and sector recognitions.
Remember, while balancing these considerations, the ideal insurer should offer a package that covers all aspects of car insurance. Success in navigating these aspects primes you for the following exploration of popular UK car insurance providers.
Like what you're reading? Get more in our monthly newsletter!
Get the latest news and articles straight to your inbox from Utility Saving Expert
Overview of UK's Top Car Insurers
Before we introduce each company individually, it's noteworthy to mention shared benefits across these insurers like inclusive breakdown cover, courtesy car provision, personal injury cover, and windscreen cover. Having discussed the common denominators, we now shift our focus onto the distinguishing characteristics of our twelve selected providers.
Direct Line, which has a customer satisfaction rate of over 90% due to vandalism-related incidents.
Aviva
A global insurance leader, Aviva, tailors policies around customer requirements, featuring benefits like multicar discounts. Refer to their specific policies for a more well-rounded understanding.
Admiral
The Admiral MultiCar policy and 'black box' insurance option set Admiral apart from the crowd. These offerings aim to cater to the multi-car households and new or young drivers.
Churchill
Churchill is famous for its outstanding customer service, besides offering critical provisions such as uninsured driver protection and a round-the-clock emergency helpline.
Bell
An affiliate of Admiral, Bell Car Insurance targets young drivers with its reliance on telematics box or 'black box' technology, encouraging safer driving practices and rewarding them with potential premium reductions.
Esure
Esure's mission is to provide competitive premiums to responsible drivers, and its offerings include 5-years guaranteed repair and accelerated claim processing times.
Hastings Direct
Hastings Direct manifests its strength in their flexible policies, catering to everyone from basic third-party to comprehensive cover seekers, depending on their unique requirements.
LV=
Liverpool Victoria (LV=) offers a comprehensive insurance package backed by their celebrated customer service. Their transparent claims process adds another layer of trust for their clientele.
More Than
Offering a stellar line-up beyond just standard car insurance, More Than brings comforts such as replacement lock cover and the ability to adjust coverage based on personal circumstances.
Swiftcover
Exclusive to the internet, Swiftcover attracts digital-age consumers with their efficient claim processing and driving their rapid recovery mission to get clients back on the road quickly.
Tesco Bank
Tesco Bank presents comprehensive coverage plans to meet varied customer needs, going the extra mile with exclusive discounts for Tesco Clubcard holders.
Sainsbury's Bank
Sainsbury's Bank meets consumers' needs for more reliable and customer-centric services. Additional benefits for Nectar card holders enhance the whole insurance experience with Sainsbury's Bank.
As we shed light on the core attributes of each insurer, it's clear that making a choice involves weighing multiple factors. It is crucial to further explore the unique provisions of these insurers before settling on an informed decision.
Benefits of Utility Saving Expert's Comparison Tool
Navigating through the digital shopping landscape has been redefined by comparison platforms like Utility Saving Expert. Offering a user-friendly tool, we simplify the process of exploring a multitude of insurance providers to find the right fit for your needs.
After presenting some basic information about your vehicle and driving history, our unique comparison tool generates a comprehensive list of potential insurers. Our adjustable philtres allow you to focus on the details you value most, whether it's premium amounts, policy coverage, or the reputability of insurers. This customizability ensures a simplified, tailored decision-making experience.
Although our coverage extends to other categories of financial and utility products, our primary function is to offer a comprehensive comparison of the car insurance market. Rest assured that our platform makes the often-confusing process of understanding different car insurance policies truly user-friendly.
Beyond comparisons, we provide a wealth of informative guides and tips on our platform. These resources cover a range of topics, from understanding different types of coverage to strategies for potentially reducing your premium.
Our partnerships with a wide array of insurance providers ensure you have the broadest range of choices at your fingertips, including niche offerings and exclusive deals not commonly accessible. This commitment reinforces our goal of providing you with an informed, confident decision-making experience.
To summarise, Utility Saving Expert brings together in-depth, personalised comparison solutions with helpful guides and resources to simplify your car insurance shopping experience. Trust our platform for a user-friendly encounter that is effective, informative, and time-efficient.
Wrapping Up: Key Takeaways and Your Next Steps in Car Insurance Comparison
This article underscores the importance of a careful comparison of car insurance providers when deciding on a policy. As a critical task, UK drivers and car owners need to meticulously gather their personal information, decide on the desired level of cover, and consider any extra coverages before beginning their comparison.
We also shed light on the role that the British Insurance Brokers' Association can play in aiding drivers with unique situations such as modified vehicles or a less-than-perfect driving history. We emphasised the benefit of using statistical analysis, including descriptive and inferential statistics, to understand and predict insurance costs for popular vehicle models in the UK, while bearing in mind factors such as age and gender.
We highlighted the valuable role that Utility Saving Expert plays as a digital platform for comparing car insurers. Their comprehensive comparison tool, enhanced by an extensive information bank and practical advice on car insurance, aids drivers in making informed decisions about their car insurance policies.
Reinforcing the Key Points
The necessity of methodically comparing car insurance providers for UK drivers and car owners.
The importance of gathering all relevant personal information and deciding on the level of cover before starting a comparison.
The use of descriptive and inferential statistics to understand and predict car insurance costs.
The assistance the British Insurance Brokers' Association can provide to drivers with unique circumstances.
Remember that in technical writing, the aim is to inform the reader clearly and effectively. This requires eliminating redundancy and making every sentence valuable to the reader. Keep this in mind as we move onto the other sections of the document.
Guide to Using Utility Saving Expert's Comparison Tool
At Utility Saving Expert, we offer a comparison tool designed for accessibility and efficiency, expediting your search for a suitable car insurance policy. Our service eliminates the inconvenience of browsing multiple providers' websites. Instead, you can review and compare policies from leading insurance providers in one location, enabling quick identification of the policy best fitted to your needs.
Working Mechanism of the Comparison Tool
Our insurance comparison tool considers pertinent factors such as your personal details and vehicle specifications to provide a tailored comparison of car insurance policies. The contrast of policies on our platform offers a clear visualisation of each policy's distinct characteristics, providing you with the essential information to make an informed decision.
Assurance of Reliability
We emphasise reliability in our services by featuring insurers exclusively regulated by the Financial Conduct Authority (FCA) on our platform. Therefore, when using our tool, you can rest assured that the policies you're comparing are from dependable and trustworthy sources.
Flexible Filtering for Diverse Coverage Types
Depending on your preference, whether it's comprehensive coverage, third-party fire and theft, or third-party only insurance, our comparison tool's versatile philtres can align the policies with your preferred level of coverage. The tool further highlights any additional features included in the policies, such as the provision of a courtesy car, breakdown cover, windscreen cover, or No Claims Discount (subject to the specific policy's terms).
IMPORTANT: At Utility Saving Expert, we prioritise empowering users to make informed decisions regarding their car insurance.
Kickstart Your Savings: Compare Car Insurance Policies Now!
Don't wait to start saving on your car insurance. Begin to compare policies now! Navigate here to initiate your journey towards an optimal car insurance policy. At Utility Saving Expert, our comparison tool paves a practical pathway to suitable and potentially cost-effective car insurance coverage.