When does my car insurance run out?
Your car insurance typically expires based on the duration mentioned in your policy documents. Most car insurance policies renew on an annual basis, meaning your policy will likely expire a year after it started.
However, some policies may be renewed monthly or every six months. To determine the exact expiration date, you should check your policy documents, car insurance certificate, or contact your insurance provider directly.
If you have an online insurance account, you can also sign in to view your policy details and expiration date.
Read on to learn how to find your expiry date if you've completely forgotten.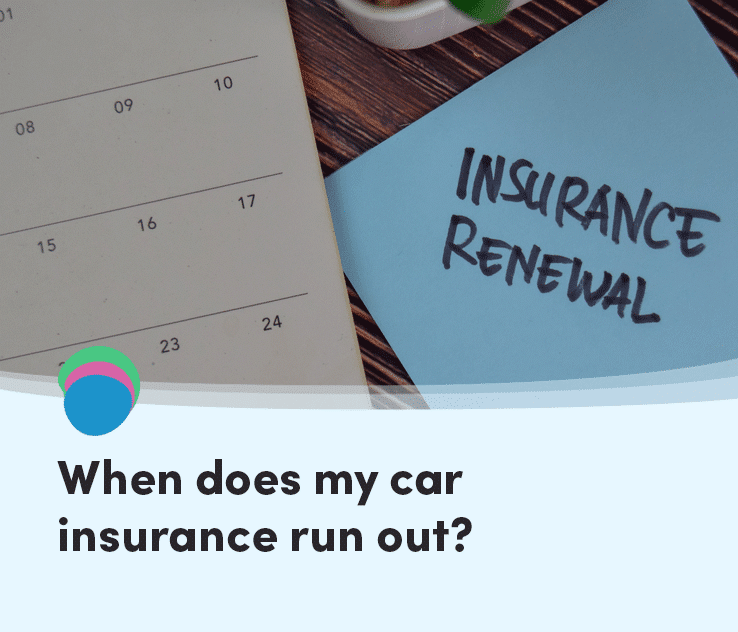 Why is having valid car insurance in the UK important?
Having valid car insurance in the UK is a legal requirement for any vehicle used on roads and in public places.
It provides financial protection in the event of an accident and covers potential injuries to other drivers, pedestrians, and passengers in your car. Failing to have appropriate insurance can result in severe penalties, including fines and points on your driving license.
Beyond the legal mandate, car insurance also offers peace of mind, ensuring that costs related to accidents, damages, or injuries won't be a direct financial burden to the vehicle owner or driver.
---
How often does car insurance renew?
Most car insurance policies in the UK run for 12 months, with a new price calculated for the following year approximately a month before the current policy ends.
It's essential for policyholders to be aware of their renewal date and to compare quotes to ensure they get the best deal, as automatically renewing can often result in higher costs.
---
How to check your car insurance expiry date
If you have forgotten when your car insurance runs out, here are 5 ways you can check your car insurance expiry date:
Check the Motor Insurer's Database: Enter your vehicle registration number on the Motor Insurer's Database to see if your car is still insured.
Review Policy Documents: Your car insurance renewal date will be mentioned in your policy documents.
Auto-Renewal Notification: If your policy is set to auto-renew, you'll receive a notification indicating the renewal date.
Bank Statements: Examine your bank statements to identify when your car insurance payments are processed, which can give a rough idea of the expiry date.
Contact Your Insurance Provider: If in doubt, call your insurance company directly to inquire about the expiry date.
---
What should I do if my car insurance has expired?
If your car insurance has expired, you should not drive your vehicle and contact your insurance provider to reinstate or renew your policy. Driving without valid insurance in the UK is illegal and can result in significant penalties.
To ensure you navigate the situation effectively and legally, here are some steps to consider after realising your car insurance has expired:
Avoid Driving: First and foremost, keep your vehicle off the road. The risks of driving uninsured are not just legal but also financial.
Reach Out to Your Insurer: Discuss renewal options or potential new policies they can offer.
Comparison Shop: It might be a good time to compare rates and benefits from different providers to ensure you get the best deal.
Automatic Renewal Awareness: Some policies auto-renew. Double-check if yours is one of them to avoid unintentional lapses.
Payment Details: Ensure your payment method is up-to-date. A common reason for policy lapses is outdated payment information.
Temporary Cover: If you need a quick solution, consider short-term car insurance until you finalise a long-term plan.
Set Reminders: To prevent future oversights, mark your calendar or set digital reminders for your next renewal date.
---
What should I do if my car insurance is renewed automatically?
If your car insurance has been renewed automatically and you believe you didn't get the best deal, you should immediately contact your insurance provider. In the UK, there's a 14-day 'cooling off' period after the renewal date during which you can cancel the policy without incurring any penalties, though you may be charged for the days you were covered.
If you find yourself in this situation, here are some steps to consider and actions you can take to rectify the auto-renewal and ensure you're getting the best value for your insurance:
Contact Your Insurer: Reach out to your insurance provider to discuss the auto-renewal. They can provide details about the renewed policy and any changes in terms or pricing.
Utilise the Cooling Off Period: Remember, you have a 14-day window from the renewal date to cancel without significant penalties. However, you might be charged for the days the car was insured under the renewed policy.
Shop Around: Use this time to compare insurance offers from different providers to ensure you're getting the best value.
Check Your Renewal Notifications: Insurers are required to notify you before auto-renewing. Ensure your contact details are up-to-date with your provider to receive timely notifications.
Opt Out of Auto-Renewal: If you prefer to manually renew or shop around each year, inform your insurer that you'd like to opt out of automatic renewals for the future.
Staying proactive about your insurance renewals can help ensure you're getting the best cover at the most competitive price.
---
How to find the best deal on your next car insurance policy
To find the best deal on your next car insurance policy, it's essential to compare quotes and understand the factors that influence your premium.
Here's how you can ensure you get the best deal:
Utilise Utility Saving Expert: As a price comparison platform, Utility Saving Expert provides a comprehensive list of quotes tailored to your needs, ensuring you get the best value.
Determine Your Cover Needs: Decide on the level of cover you require, whether it's third-party only, third-party fire and theft, or comprehensive insurance.
Adjust Your Excess: A higher voluntary excess might reduce your premium but ensure it's an amount you can afford if you need to make a claim.
Opt for Annual Payment: Paying your premium annually can be more cost-effective than monthly instalments.
Be Selective with Add-Ons: While additional coverage options can be beneficial, only choose the ones that are relevant to your situation.
Maintain a Clean Driving Record: A no-claims bonus can significantly lower your premiums, so drive safely and responsibly.
Enhance Vehicle Security: Fitting your car with approved security devices can lead to discounts on your insurance.
Keep Personal Details Updated: Factors like your address, occupation, and annual mileage can influence your premium. Ensure they're accurate when seeking quotes.
By following these steps and using Utility Saving Expert, you can confidently secure the best car insurance deal tailored to your needs.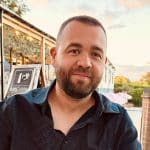 Chris Richards
Chris is a personal finance specialist who founded Council Tax Advisors in 2012, assisting over 250,000 people with their Council Tax debt. Observing that many clients overpaid on utilities, he launched Utility Saving Expert in 2014, an energy price comparison site. In 2016, the platform expanded its services to include consumer and business insurance comparisons. Utility Saving Expert stands out with its commitment to social responsibility, donating 10% of net profits to fuel poverty charities, underscoring its dedication to both client value and community support.